Having sleepless nights? Try Yoga for better sleep
---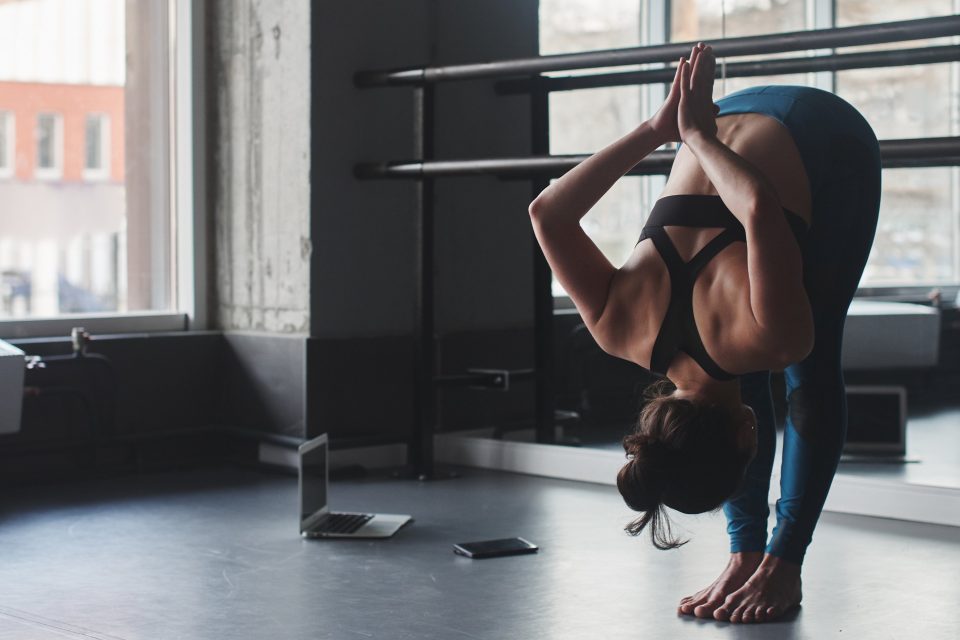 According to a study from Harvard Medical School, a national survey in the U.S. found that over 55% of people who practice yoga consider it helped them get better sleep, while 85% said it helped reduce stress. Therefore, we can scientifically claim that is possible to do yoga for better sleep.
Although yoga is many times considered a restorative and calm practice, it is vital to realize that different yoga sequences have the amazing capacity to change our energy in multiple different forms. That means that if you need to improve your sleeping, not all sequences and poses will have the effect of calming you down or end up in better sleeping.
While some yoga sequences can boost our energy, some others will calm you down. Let's learn more about it, so that you can understand the different effect of the poses, and learn more about yoga for better sleep.
Receive all our tips by email!
Love Astrology? Subscribe Now and Receive Exclusive Content!
Yoga for better sleep: tips and poses
Fast sequences, or a lot of heart opening sequences, as well as s§
Some pranayamas will boost your energy and might not be adequate if you are having problems sleeping. In case you are practicing any of these in your yoga routines, a good Savasana is essential to calm down your energy.
If your focus right now is definitely to get better nights of sleep, try the next routine, by staying in each pose from 3 to 5 minutes. Do these practice right before bedtime.
Balasana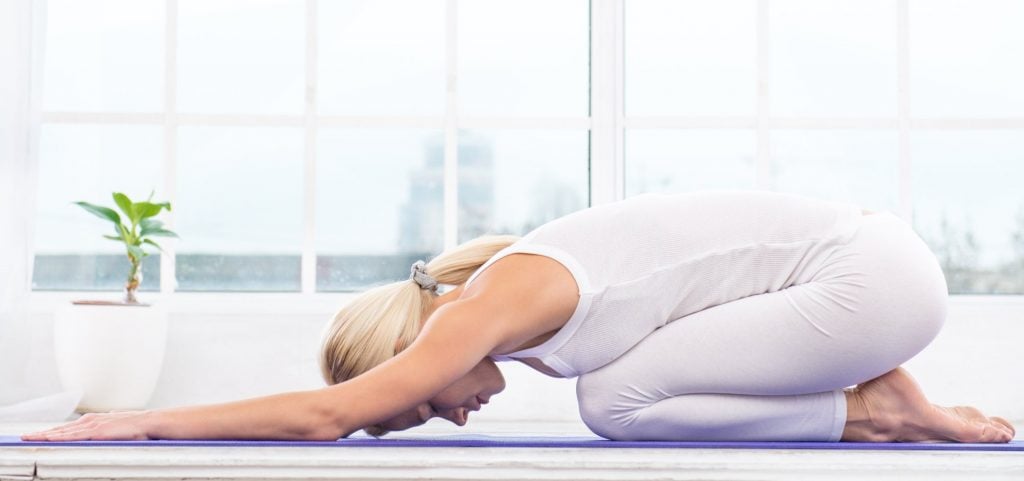 Balasana is a resting pose that allows you to calm down your breathing, to stay with yourself and look inwards. Is the best pose to start a practice of yoga for better sleep!
Keel on the floor and keep your big toes together;

Try the variation with your knees apart the same length of the yoga sticky mat;

Exhale and let your torso sink towards the floor while you keep your glutes going on the direction of your wheels;

You can keep your arms and hands forward on the floor, or experiment keeping your arms alongside your torso and palms up (choose the one that brings your more comfort and relaxation);

Keep your forehead on the floor.
Uttanasana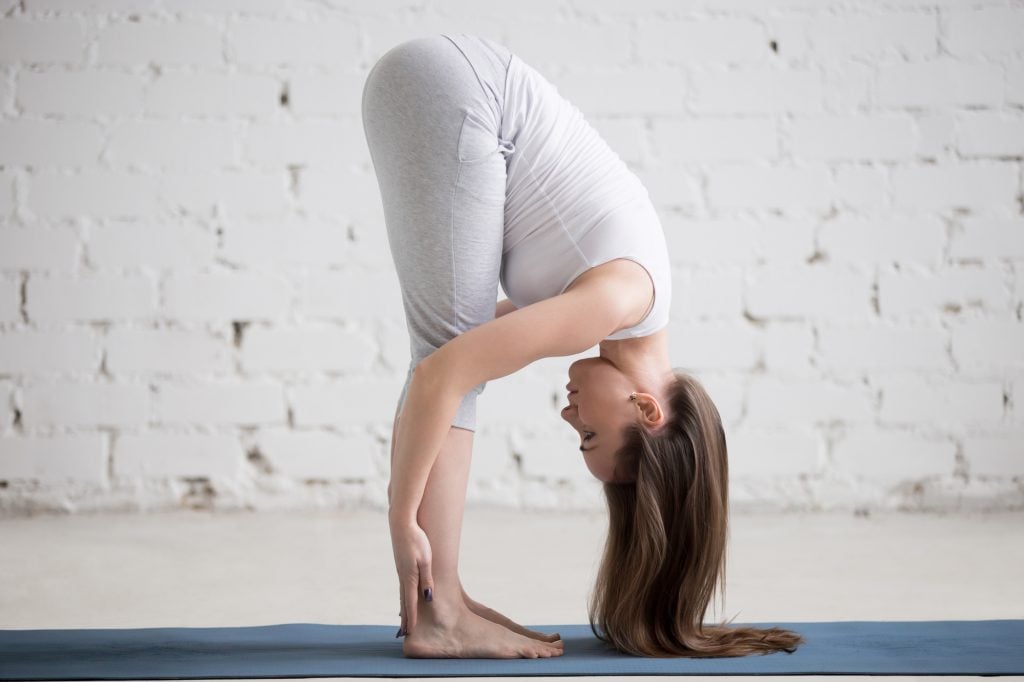 Like the previous asana, Uttanasana allows you to close your senses to the world and look within staying with yourself. It allows you to release the tension on your neck and stretches your hamstrings and hips.
From a standing position, keep your feet apart,

 the same length of your hips. You must feel stable;

Exhale and let your torso gently drop down from your hips;

Keep your knees slightly bent;

Hold your elbows or let your arms fall down (choose what's more relaxing for you);

Relax your head and neck;

To get out of the pose, inhale and slowly roll slowly up.
Supta Baddha Konasana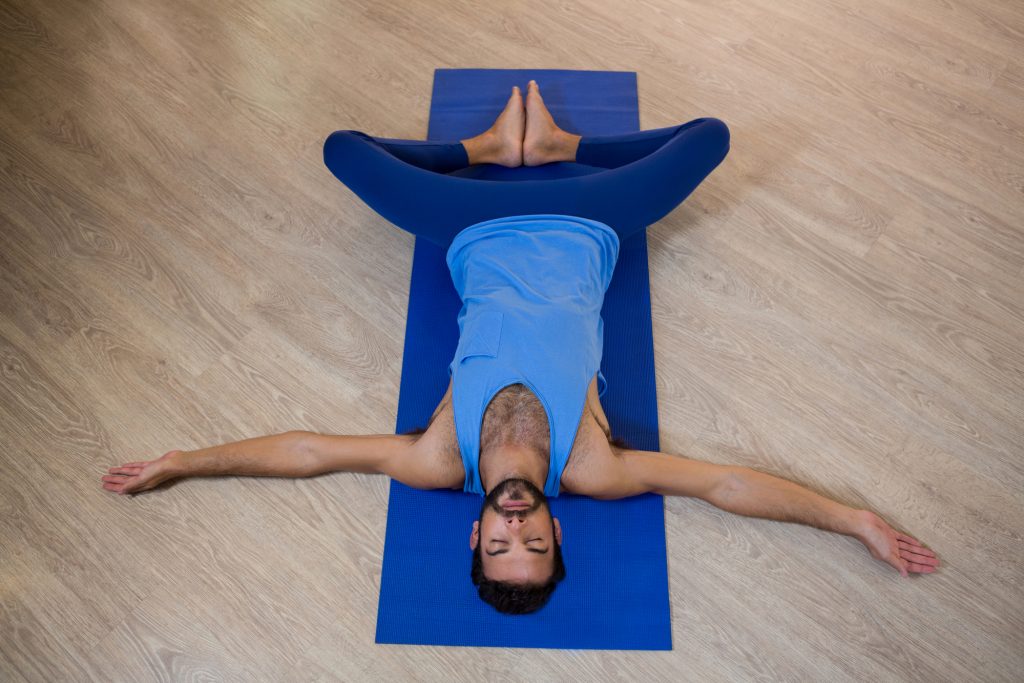 Supta Baddha Konasana is one of the best poses ever, it's so relaxing and refreshing. It eases tension in your hips and groin area.
Lie down on the yoga mat;

Bend your knees, place your feet on the floor, close to your glutes;

Let your knees fall to the sides and as your soles come together (you can always use blocks or cushions behind your knees if you don't have a lot of flexibility);

Relax your arms on the floor, you can either place them about 45 degrees away from your torso or above your head.
Paschimottanasana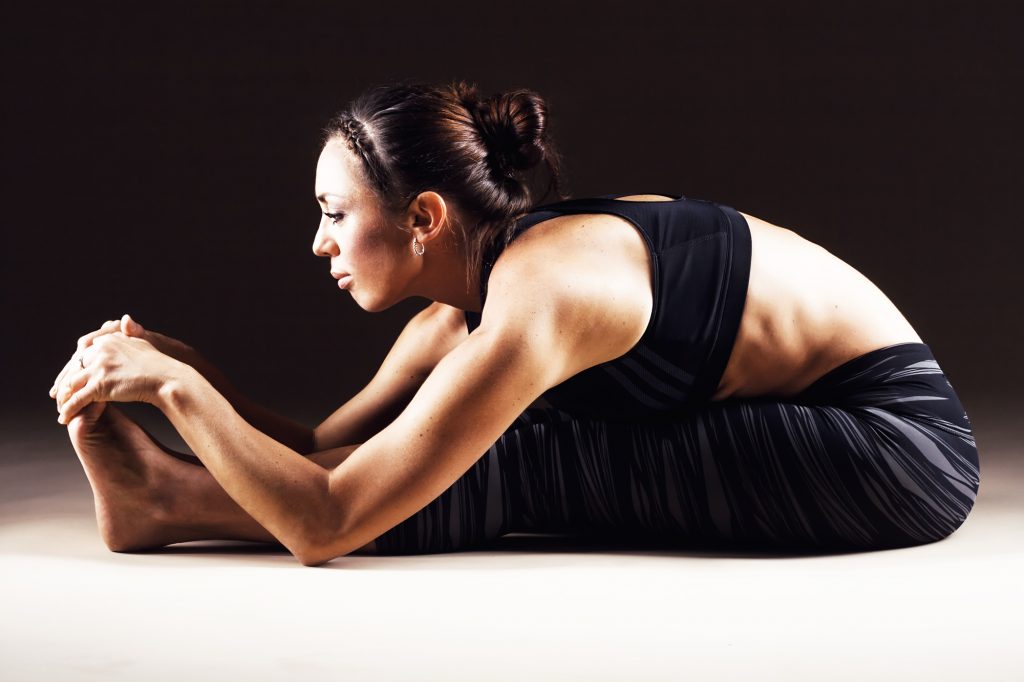 Like most of our other suggestions, Paschimottanasana will allow you to most of all to stay with you. It's clear as water the effect of this pose on our minds, and that's one of the reasons we also do it at the end of more intense practices.
Sit on the floor with your legs stretched (if necessary, sit on a blanket);

Place a folded pillow, a bolster or a block (depending on your flexibility) to rest your head;

You can also opt to place a pillow or a bolster supporting your abdomen.
Viparita Karani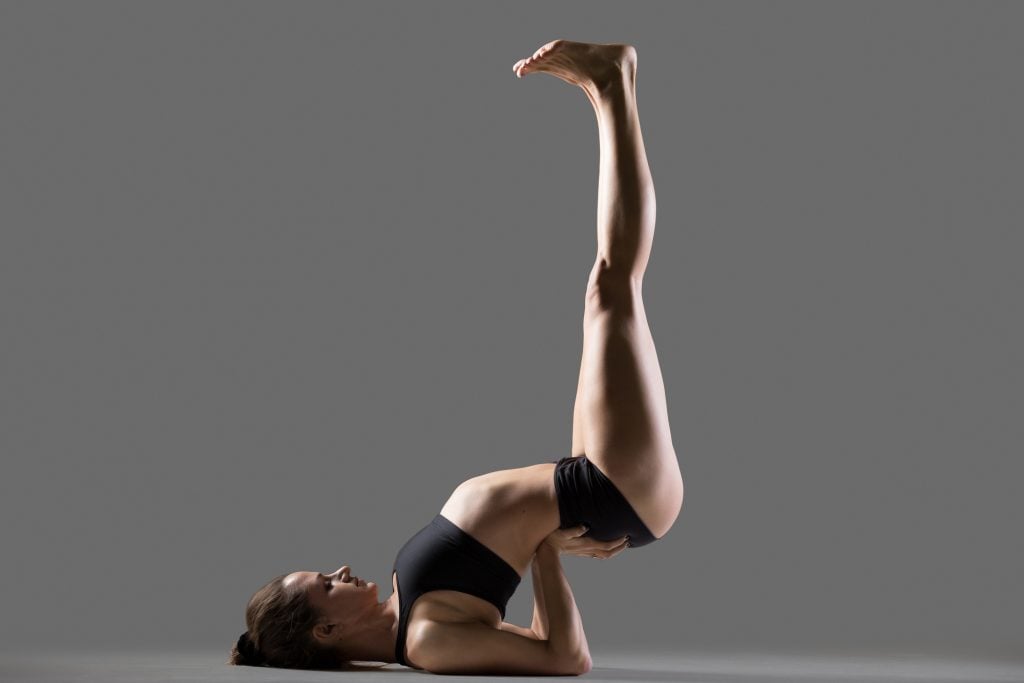 Viparita Karani is A-M-A-Z-I-N-G! It's simple and is great to recirculate your blood, relax your head and just rest.
Use an empty wall and place your mat perpendicular to the wall;

Sit on the mat and bring your hips on the wall as close as possible, your side body must meet the wall;

Lie back and raise your legs up the wall;

Relax your arms by your sides.
You can also do the version with a bolster on your sacral region, which produces an even greater relieve of all the tension.
Savasana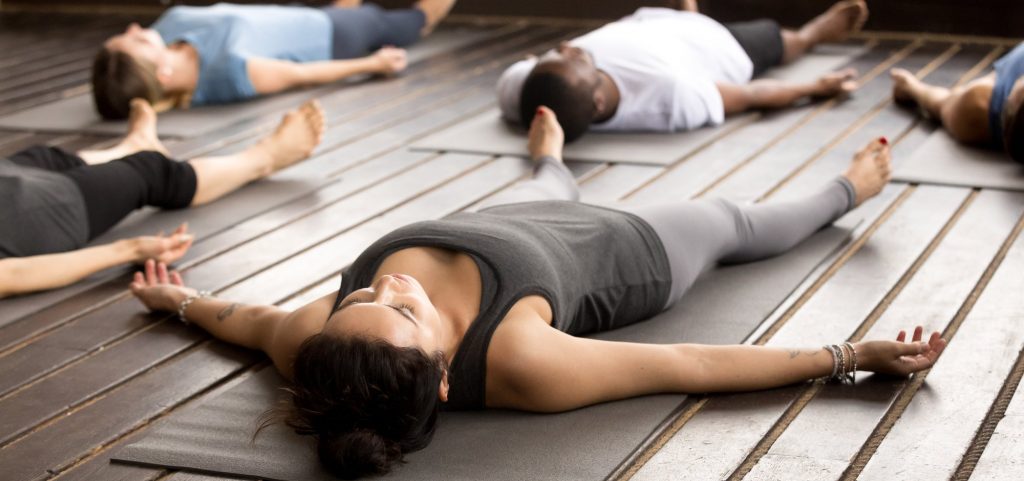 Do a long and relaxed Savasana. Remember to bring your legs and arms apart, let your feet fall to the sides and your palms turned up. Keep yourself warm and enjoy it!
After this amazing and relaxing practice, you are ready for a great night of sleep! Despite that, remember it might take a few days until yoga for better sleep has a visible effect. Remember that the yoga path might take a little longer, but is stable and safe!
---
You may also like:

98.1% (1312)
---