Mindful Yoga: isn't all yoga mindful?
---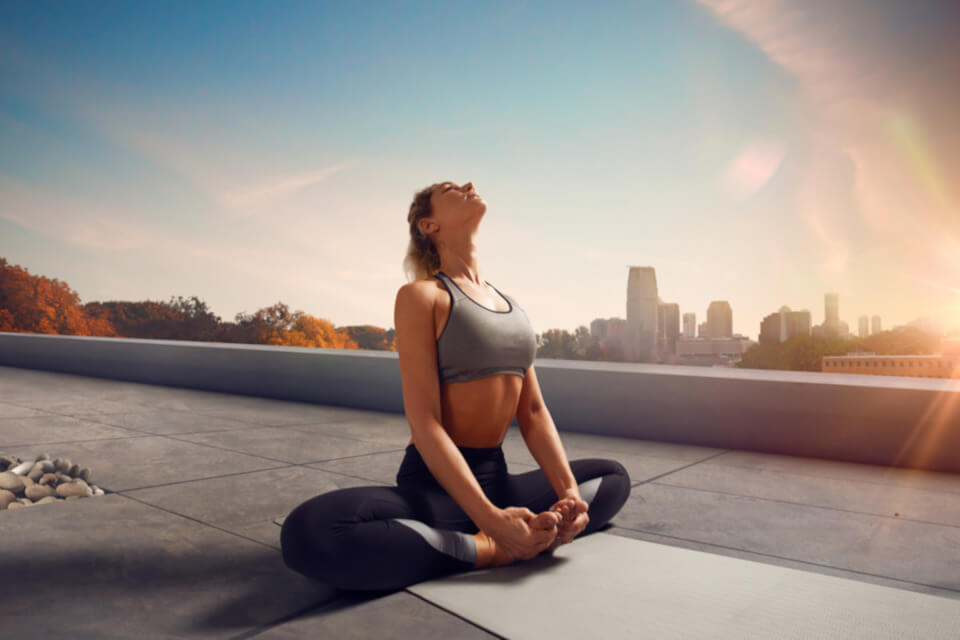 Mindful Yoga is different to traditional hatha or modern vinyasa flow because the focus is no longer on attaining the perfect pose but rather about developing the mind and body connection.
Yes it's true that all traditional yoga styles espouse the benefits of body and mind connection but Mindful Yoga focuses more on the meditative element than any other style.
Receive all our tips by email!
Love Astrology? Subscribe Now and Receive Exclusive Content!
Why Mindful yoga?
By being mindful during yoga practice, it turns the yoga asana itself into a form of meditation. This style of practice usually involves setting your intention clearly before the session start, so that the practice is structured and proactive to your needs rather than reactive.
This proactive approach to yoga, is what practitioners hope to foster in all aspects of life in order to lead a calmer existence.
Mindful yoga is all about being present in the moment – whatever that moment may be. Mindful Yoga is about learning to cope with the stresses and strains of daily life, riding the wave, dealing with things as they come and this happens through hard work on the mat.
Benefits
Mindful Yoga is great for beginners as it teaches practitioners body awareness and therefore the likelihood of injury is significantly reduced. By bringing awareness to our bodies we will understand more closely when to push and most importantly when not to.
It is not about bending like a pretzel (unless that's what you're capable of) but rather, the focus is placed on being fully present when testing the limits of your body.

98.1% (1312)
Meditation and Mindful Yoga
Meditation, the idea of sitting still and clearing ones mind, sounds like a scary prospect to many and anything from relaxing! Mindful yoga provides a gateway into a stronger, positive meditation practice as you practice acute awareness during your postures and slow sequencing. Sitting in stillness will slowly become less intimidating.
Meditation is a useful skill to have it prevents a reactionary state of being, reduces stress, and builds time into situations you thought were previously Impossible to control.
Pranayama and Mindful Yoga
Prana or life force energy is more than just our breath, but through breathing exercises we can tap into this energy. By exerting control over our breath, we're learning to control all the layers of our being, our physical and emotional bodies so that we may reach a more enlightened plane.
By exerting total control we can feel peace and grounded through externally turbulent times. A great breathing exercise (pranayama) to try is Kapalabhati. This involves sitting with the spine strong and straight. A deep breath is taken followed by forced expulsion of breath, short and sharp. The process is cleansing and invigorating, it is said to remove stale air and toxins from the body.
Mindful Yoga is a great style of yoga to try if you are looking for more than just an exercise regime or basic asana practice. It encompasses the true spiritual essence of yoga and it can be both uplifting and enlightening.
---
You may also like:

98.1% (1312)
---