Aries Horoscope for February 2019
---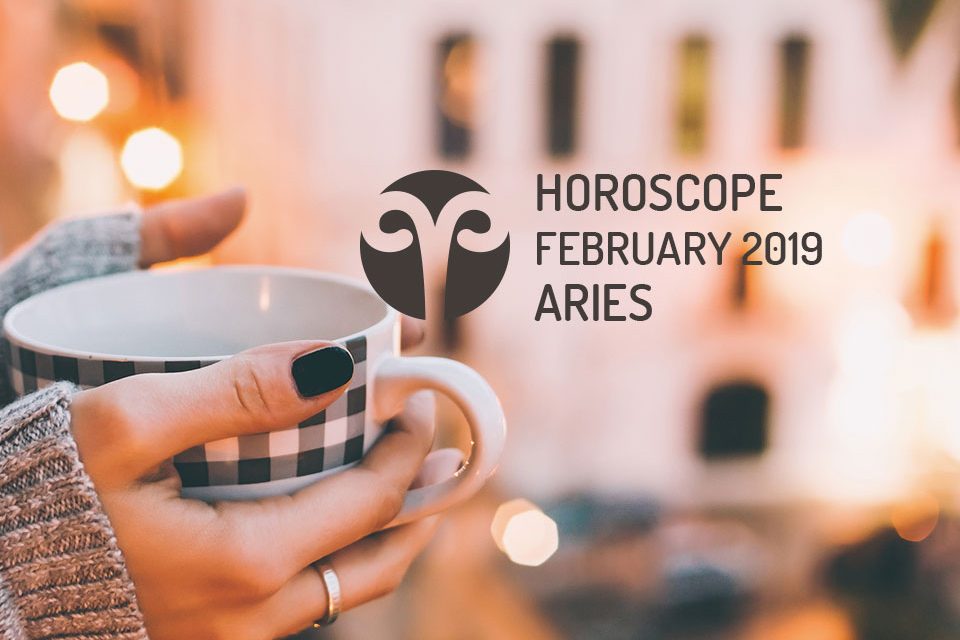 Here is your Aries Horoscope for February 2019. Every month, you will find at WeMystic the astrological forecasts for your zodiac sign.
Aries Horoscope for February: what to expect
---
Love and Relationships
On February 18, Pallas will begin to retrograde in the House VII of Aries, which announces discussions with the life companion or partner on issues related to the organization of spaces and time, joint decisions and the destination of common goods.
Fortunately, on 11/02 Juno will enter House III of the ram, emphasizing the importance of engaging in communicational processes (and speaking honestly), to overcome differences successfully.
On the other hand, on 19/02, asteroid Eros will enter House IV of Aries (zone of the home, the family and the inner world), which alludes to intense and deep feelings, desire to please the couple, and transform the romantic bond into something spiritual beyond the physical and earthly.
Money and Career
On February 14, Mars will enter House II of Aries, which for the sons and daughters of Aries represents an opportunity to generate greater resources, putting into action the plans developed during the presence of asteroid Juno in this setting (until 10/02).
Mars in House II of Aries favors activities aimed at obtaining economic funds and working for its sustained growth in long and medium term projects, leaving aside the eagerness for immediacy.
However, this transition also increases the propensity to spend heavily on luxury items, or objects that generate pleasure and comfort. At its highest vibration, Mars in House II will drive you to fight for your economic security and personal stability.
Another aspect you should bear in mind, during February 2019 is the influence that the Full Moon will have on Virgo on 19/02 in the House VI of your sign, the area that governs work, domestic routines and health.
In labor matters, the lunar event points to the culmination of a cycle in a work area or within labor relations, this does not necessarily imply a dismissal, but it may be the closing of a project, or integration into a new team.
It is a propitious period to evaluate your productivity, and what strategies to implement to be more efficient, without this representing a detriment of your living conditions (do not exaggerate and respect the rest schedules).
Keep in mind that there is a process of change in place, aimed at reformulating your perception in relation to your professional career, the idea of success, the mission of life, and the image you present to the people around you.
This vision is driven by the presence of Saturn and Pluto in the House X of Aries, so it is not something that will happen overnight, but will take its own time.
The fact that the South Node is on the same site (House X of Aries), during 2019, reinforces this trend, and alludes to the need to get rid of the old, which no longer contributes to the present and the future.
The Japanese term Ikigai, translated by some as "the raison d'être", can translate the search for Aries, the presence of Saturn, Pluto and the South Node in the House X of the sign.
Broadly (simplifying the concept as much as possible), Ikigai is living in a state of consciousness where they converge (in balance): mission, passion, vocation and profession, (what you love to do; what the world needs from you; what they pay you for; and what you are good at).
It is worth noting that 2019 is a precious period in which you must prepare the bases and structures for what is coming in 2020, when Jupiter (planet of expansion) imposes its influence on the House X of the ram.
Currently, Jupiter is in House IX of Aries, where it strives to foster academic preparation, professional contacts with people abroad, and proceedings related to editorial publications, and international affairs.
This planetary position especially favors students of the sign, and those who exercise advisory functions, mentoring or teaching (teachers, professors, and tutors).
Another aspect you should pay attention to, during February 2019, is the New Moon in Aquarius on 02/04, which will affect your House XI, which suggests new team projects, which will infect you with enthusiasm.
Health
In terms of self-care, February 2019 will be a significant period for Aries natives. First, the entry of the asteroid Vesta into the XII House of the sign, on 01/02, speaks of reconnecting with the Divine.
Let us remember that, in this location (House XII of Aries), Neptune and Chiron are present, which translates into an inclination towards mysticism, and alternative healing therapies.
Although Chiron will leave House XII of Aries on 18/02 (the same day that the Sun will enter this section of the astral map), his transit made clear those patterns related to the fear of loneliness.
The subject may invest time in solving the problems of others, in order to be considered necessary and indispensable, and evade their true work of consciousness as well.
The entrance of the Sun in the XII House of Aries (18/02), not only alludes to a spiritual awakening (independently of your religious path), but it will bring to light the pending internal task, so that you take responsibility for it.
Finally, the Full Moon in Virgo on 19/02, will affect House VI of Aries, highlighting that it is necessary to put an end to habits, which you know very well they do not contribute with anything to your body and spirit strength.
The lunar event also encourages you to adopt a healthier lifestyle, spend more time at home, apply a better system for time management, and enjoy the periods of rest, without thinking about later.
In this season, the practice of meditation techniques, prayer sessions or psychological therapy (individual) will be especially favorable to you.
In the same way, participation in charitable or humanitarian activities will bring satisfaction and new contacts, as long as it is clear to you that first you must attend your needs, and that collaboration arises from love and not from hidden agendas, as this attitude will only lead to an intense sense of emptiness.
Discover more about Aries character and personality traits >>
---
You may also like:
---