3 survival crystals for Taurus season
---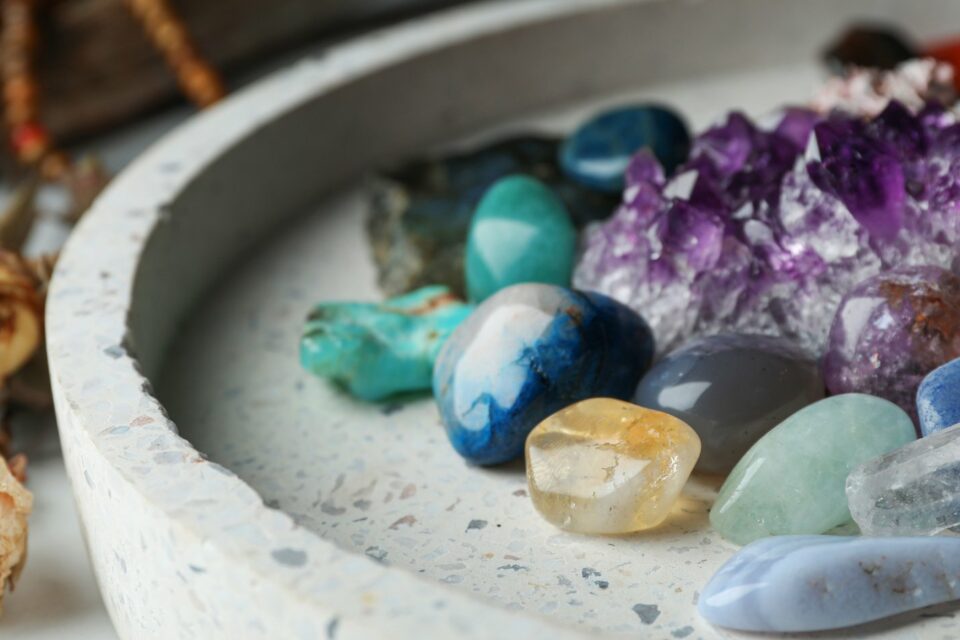 Crystals for Taurus season will boost the necessary vibes to survive to this period. Without forgetting all of its magic, a little help to deal with the lowest vibes of each new chapter is more than welcome. 
From April, 19 to May, 20 the energy will be of slowing down but consistently move forward, adding the sensual touch of Venus (the ruler planet of Taurus!). In the meantime, we are know learning how to deal with Saturn in Aquarius, and this fight between old structures and new ideas. And soon, Pluto will move retrograde!
Convinced that an extra hand will be useful? Let's find out the 3 crystals for Taurus Season.
Receive all our tips by email!
Love Astrology? Subscribe Now and Receive Exclusive Content!
Taurus season highlights
---
Taurus season will help you know what things you want to give energy to in your life, and the things that you need to put on hold for a moment. That's why, even though the energy of Taurus makes you slow down, the idea is way more to grow from a strong base, and not to stagnate.
Taurus makes it extremely important for you to give attention to beauty, self-care, and self-love. The power that comes from your confidence in yourself is one of the keys for every stage in your life. And here is another opportunity to put some energy working on it.
Besides, in yourself and others, not only individually, but as a society, you'll notice a struggle between the old structures and innovation. In the middle of the storm, you might feel lost and faithless. You'll need to be strong! These crystals for Taurus season will help.

98.1% (1312)
3 Crystals for Taurus Season
Angelite:  finding comfort
Comfort is one of the key aspects of this Taurus season. How can you practice self-love without calm and comfort? Angelite will give you an extra sense of comfort. 
It will give you a sensation of a celestial calm, the perfect one to that bath ritual, or dancing session, the right one for you to be in close contact with your strong inner-self. Its light blue color recalls the amazing peaceful sky of a winter sunny morning.
It will calm your spirit and tune you with healing energy, even in the darkest of the hours it will help you connect with feelings of love and blessing.
Phantom Quartz: because we are all transforming
Are you feeling the transformation in the air? Almost impossible not to, right? Phantom Quartz is a powerful gem and a special one in these crystals for Taurus season advice.
Transformation is a difficult process for you individually, and for us, society, as a whole. And that fight is represented in the skies with this Pluto – Saturn positions. 
Phantom Quartz helps in the first place to let go. Probably, even though sometimes we don't notice, this is the hardest step in the evolution process. 
This gem will also put you in contact with your energy.
Rainbow Obsidian: a boost on your resilience
To follow your dreams and passions, you need resilience. Taurus helps, and Rainbow Obsidian will make it even easier. Either you're struggling to keep nurturing your hair, or your fight now is to start the job of your life, no fight is better than the other, and each person experiences challenges in different areas. 
The beauty of this gem, which also combines with the Taurus, is a reminder that sticking to what you want will always lead you to a brighter future. 
Stay strong, and keep the colorful rainbow in your life.
Stay strong and enjoy the highest vibes of the Taurus season!
You may also like:

98.1% (1312)
---