Leo Horoscope for February 2020
---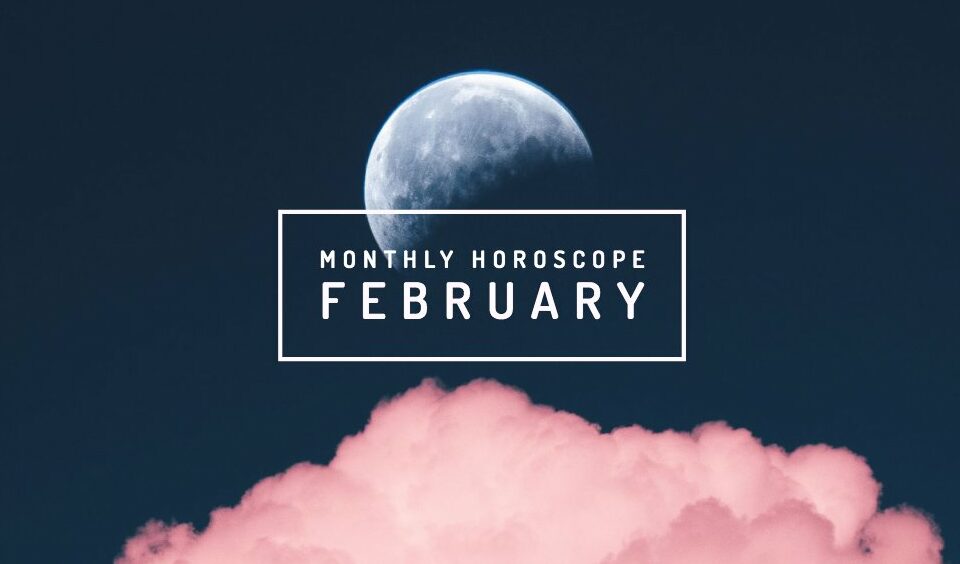 Here is your Leo Horoscope for February 2020. Every month, you will find at WeMystic the astrological forecasts for your zodiac sign.
Leo Horoscope for February: what to expect
---
Leo Horoscope for February: Love

---

On February 3, Mercury will enter House VIII of Leo, where Neptune is located, and the Sun will make its entrance, on 02/19. The New Moon in Pisces on 02/23 will also take place at this location.

Mercury in House VIII of Leo encourages the sharing of deep concerns, with the life partner or other people in the immediate environment of the subject (family, partner).

Keep in mind that on 02/16, Mercury will begin its first annual retrogradation, precisely about Leo's House VIII, which may lead to misunderstandings due to mistrust or victimization.

This transit (Mercury retrograde in House VIII of Leo), will emphasize the management of shared heritage with third parties; secrets that come to light; shadow acceptance; and analysis of sexual traumas.

The apparent regression of the planet of communication is conducive to work on personal confidence (and what you have in your loved ones); delivery in privacy; the transmutation of jealousy, obsessions, the desire for revenge, the illusion of control and manipulation.

With Mercury retrograde in Leo's House VIII, an old love can return to your life, but it will only be the door to understand your individual path and evolutionary process.

On the other hand, the dwarf planet Ceres remains in House VII of Leo (where the Sun will remain, until 18/02), becoming a powerful ally to feed the couple's relationships, starting from empathy towards the partner and their needs.

Finally, the singles of the Leo sign can experience a romantic opportunity, in the interaction with people of another culture or nationality (Venus in House IX, from 02/07), which can lead you to important revelations (Chiron in the House IX), through contrast (Lilith in House IX).

Leo Horoscope for February: Money

---

The finances will remain stable for Leo's sons and daughters, during February 2020; however, the retrogradation of Mercury in House VIII of the sign, on 02/16, can cause conflicts for economic reasons with third parties.

It is convenient to avoid using family assets in financial speculations, purchases or high-risk investments, particularly those that are presented with unrealistic conditions (too good to be true).

It is possible to take advantage of Mercury retrogradation in House VIII of Leo, to renew insurance policies; check taxes; attend psychological therapy; and payment commitments shared with people in your immediate surroundings.

On the work level, the arrival of Mars at the VI House of Leo (02/16) will give a new impulse to the stellium (accumulation of planets) formed in this location by Jupiter, Pluto and Saturn. The asteroid Pallas and the South Node also share this sector of the astral map.

Mars in the VI House of Leo promotes competitiveness in the work environment, and the aspiration to reach leadership positions. The subject will be dedicated to meet the proposed objectives and improve their productivity.

However, remember that a stellium in House VI of Leo is a tendency to exaggerated perfectionism and self-criticism, which can lead to episodes of stress, anxiety, and psychosomatic disorders.

The Leo is working his way to success following new formulas and strategies (Uranus in House X of Leo), which coupled with the planetary convergence in House VI, is capable of generating strong pressure.

In this sense, it is convenient that you reserve time for self-care, respect your feeding, rest, recreation and relaxation schedules. You are much more than a production unit, and you must take care of yourself.

Another astrological aspect to consider, during February 2020, is the entrance of Venus into House IX of Leo (02/07), where Chiron and Lilith are also found.

This alignment facilitates the learning of new skills or languages, which have long caused fascination in the native. Likewise, they promote the connection with the desires of the soul as a vehicle for personal expansion.

Leo Horoscope for February: Health

---

The Full Moon in Leo, on February 9, can help you connect with the feminine/receptive aspect of the personality, and detect those repetitive patterns that do not contribute to the individual you are today.

It is a valuable opportunity to reflect on the individual that you are, you want to achieve it and what you must leave behind for it, with kindness and gratitude (do not become tyrannical without need).

Keep in mind that on 02/08 the retrogradation of the asteroid Juno will begin in the Leo's House III, so it is possible that there is a strong resistance to breaking with the old mental structures, especially those that helped you consolidate victories.

Remember that part of the process of evolution consists in being flexible, and giving you the opportunity to know (and design) new systems and strategies, which will drive you towards new horizons.

On the other hand, the entry of Mars into the VI House of Leo (02/16), will give greater enthusiasm and physical vitality to the native, with emphasis on the practice of sports activities.

However, do not forget that in the VI House of Leo a stellium (accumulation of planets) consisting of Jupiter, Pluto and Saturn is active. The South Node and the asteroid Pallas also share a location.

A stellium in House VI of Leo refers to an important amount of energy, which must be channeled constructively, otherwise it could lead to the appearance of episodes of stress, anxiety, nervous breakdowns and intestinal disorders of a psychosomatic nature.
---