Leo Horoscope for February 2019
---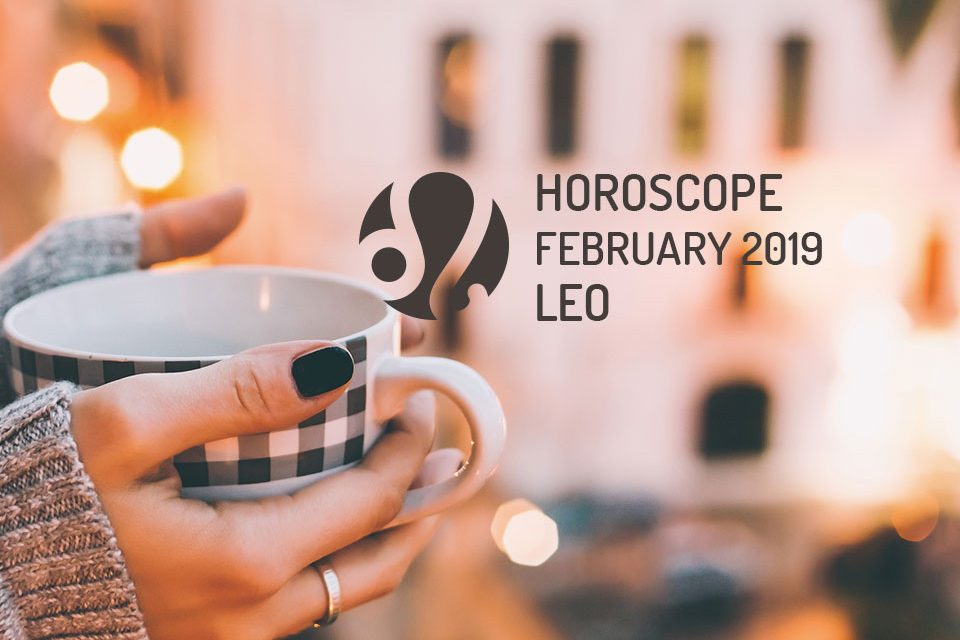 Here is your Leo Horoscope for February 2019. Every month, you will find at WeMystic the astrological forecasts for your zodiac sign.
Leo Horoscope for February: what to expect
---
Love and Relationships
On February 4, will occur the New Moon in Aquarius, which will affect the House VII of Leo. The lunar event will generate a change of consciousness in which the couple transcends the traditional figure of romantic interest, to become a companion and ally.
It will not be a simple process, as the presence of Lilith in this sector of the astral map (House VII of Leo), indicates that it is necessary to overcome self-criticism and prejudice, inspired by relationships and people around you.
For singles, the New Moon in Aquarius on 04/02 may mean the beginning of a sentimental relationship with an acquaintance, or a person belonging to a group of friends.
If we also consider that Jupiter is kept in House V of Leo, there is a good chance that it is a stable union, with many possibilities of pleasure and fun for both members of the couple.
Likewise, the passage of the Sun and Mercury over Leo's House VIII (on February 10 and 18, respectively) favors intimacy, trust and the exploration of sexuality as a couple.
However, it is prudent to invest time in honest communication and make clear your principles and intentions, since the beginning of the retrogradation of Pallas in House III of Leo can bring bitter consequences for those who omit or misrepresent the truth.
Money and Career
The finances will have a positive balance for Leo natives. The entry of Mercury and the Sun in the VIII House of the sign (the 10th and 18th of February respectively), refer to business opportunities, which are received through family or couple.
As in this sector of the astral map (House VIII of Leo) there is also Neptune, it may be a project that you had envisioned some time ago, and for one reason or another, you did not feel confident to present it to your close environment and get their support.
You can't forget that Jupiter and Ceres are in your House V, which alludes to an idea that you feel particularly passionate about, and in which you hope to turn all your creative potential (personal goal/undertaking).
Additionally, the Full Moon in Virgo on February 19 will touch Leo's House II, pointing to a new scheme in resource management (suppressing what is not necessary and investing in what really matters will help you build the future you project).
In the workplace, it is important to bear in mind that the fact that Saturn, Pluto and the South Node meet in Leo's House VI during 2019 exerts considerable pressure on this sector of the Leonine astral map, related to routines, health and work.
For the natives of Leo, this alignment shakes the foundations of the known, invites them to explore other alternatives in the professional field, and study the beliefs or conditions that, from his perspective, prevent him from taking action.
With the arrival of Venus at this site (House VI of Leo) on 02/03, the perspective changes towards what moves your heart (What is it that you really want to do? Do you love what you do?).
On the other hand, the entry of Mars into Leo's House X (14/02), translates into a more aggressive attitude in the process of escalating within the corporate hierarchy (work environment), and obtaining a solid leadership position. At this point the question arises as to whether or not you really want to or are not responding to old conditions, or social pressures.
The entry of asteroid Juno into Leo's House XI points out that it is vital that you maintain your commitment to your work team, if you want the same remuneration in the accompaniment of your individual initiatives.
It is not irrelevant to take into account the arrival of Quiron at House IX of Leo (18/02), which aims to build new beliefs; to expand consciousness through study, travel and contact with other cultures.
Health
The presence of the asteroid Psyche or Psyque in Leo's House VI favors the study of negative psychological patterns, which block the success and personal overcoming of the subject.
Given that Psyche alludes to his own vulnerability, and the process can be painful (as well as revealing), it is advisable to have the accompaniment of a professional therapist.
Let us not forget that also in House VI of Leo, we find Pluto, Saturn and the South Node, which means that we must reach the deepest layers of being, dismantle the old structures and beliefs, and aim for a true transformation.
It will not be easy or quick, but it will be worth the effort. The entry of Venus into this site (House VI of Leo) on 02/03 highlights that the process must be carried out with love and compassion towards yourself, no blame, recriminations, and criticisms for not reaching the ideal of perfection.
It is worth noting that the presence of the North Node in Leo's 12th House indicates that the work of individual consciousness (the work you do on your own) is also particularly important in this phase of your life.
You may feel the need to withdraw and spend time with yourself, to rediscover your inner world, or practice some psychological or spiritual discipline, which not only facilitates your progress on the evolutionary path, but also allows you to share your experience with others.
The sessions of meditation, prayer or even the practice of relaxation techniques (independently of your religious line) are well aspected during this season.
Discover more about Leo character and personality traits >>
---
You may also like:
---