Libra Horoscope for February 2019
---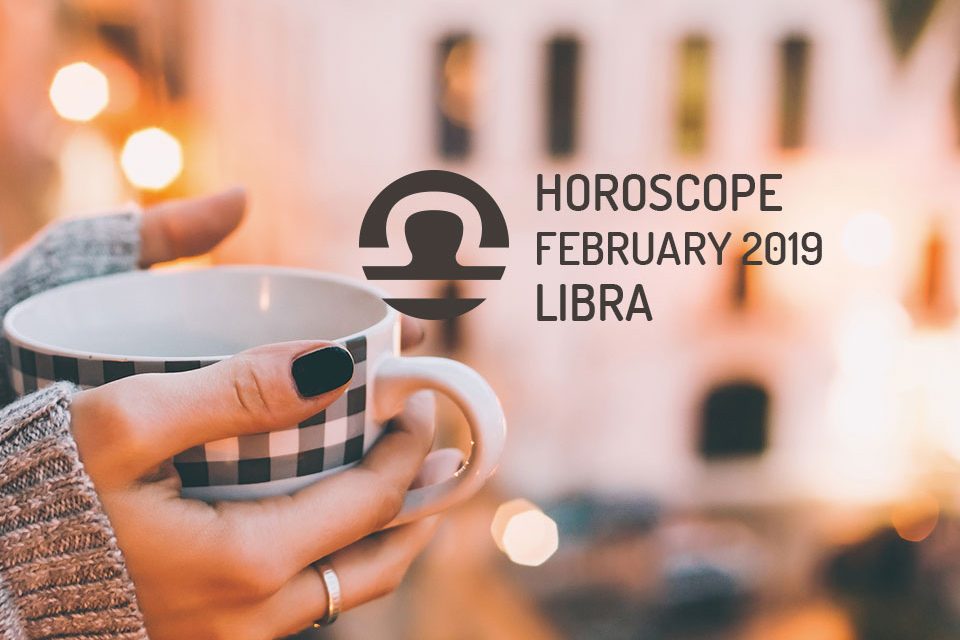 Here is your Libra Horoscope for February 2019. Every month, you will find at WeMystic the astrological forecasts for your zodiac sign.
Libra Horoscope for February: what to expect
---
Love and Relationships
In the first half of February 2019, the Sun and Mercury will be sharing House V of Libra, which for singles of the sign means that they will count different options, in terms of romance.
In any case, as the Sun will remain until 17/02 in this sector of the astral map, and the New Moon in Aquarius on 04/02 will affect the same location, it is evident that the beginning of a promising relationship or a creative project is approaching.
On the other hand, Chiron's entry into House VII of Libra (18/02) aims to heal emotional wounds, linked to relationships, and the reluctance to place limits when necessary.
This situation can become evident, by contrast, through a new relationship or the moment you meet someone new, which makes you admire their attitude to life and people around you.
Finally, on February 3, Venus will enter House IV of Libra (where Pluto, Saturn and the South Node also meet).
The native is consciously working on detachment and overcoming childhood traumas, however, he must be clear that this process must be driven by love and compassion, especially that which is directed towards himself, and understanding of his own case.
Money and Career
Overall, finances will remain stable for Libra natives during February 2019. The entry of Mars in House VIII of the scale (14/02), alludes to the confidence with which you will play a leadership role in the management of property and business, shared with a partner or family.
Mars in House VIII of Libra works intensely, proudly, to achieve the material objectives proposed. However, it can also squander funds in risky companies if they insists on not consulting others.
Assuming tyrannical attitudes can lead to confrontations with your loved ones; it is prudent that, faced with the possibility of a risky investment, you consult the options with those involved.
This does not detract from your leadership ability, but presents you as a receptive person. Remember that Jupiter remains in House III of Libra, which means that interaction with others will be helpful, to broaden horizons, examine new alternatives, cultivate trust and know other lines of thought.
In the work environment, the entry of the asteroid Vesta in the House VI of Libra (01/02), speaks of a special dedication to work routines (professional or domestic).
In the same way, the entry of Mercury and the Sun in the same location (on 10 and 18 February, respectively), points to new proposals (within the current workplace or another), and recognitions for the work done.
It is also possible to have a mentor or person of power who is interested in your performance. With the New Moon in Aquarius on February 4 (which will touch House V of Libra), a new creative project will completely capture your attention.
On the other hand, the entrance of the asteroid Eros to the House X of Libra (19/02), where the North Node is currently located, refers to the importance of being passionate about your purpose, and differentiating your true mission from that which corresponds to social pressures.
If you are carrying out procedures associated with international processes (trips, moves) or studies, Juno's entry into House IX of Libra (11/02) will exert pressure for you to commit yourself to the goal set, or let it go, in case you discover that it is not what you really want.
Health
The entrance of the asteroid Vesta in the House VI of Libra, on 1 February, highlights the importance of connection with one's own body, spiritual recollection and ritualization of daily routines.
One may feel impelled to explore his or her own spirituality, practice meditation or prayer, and devote time to self-knowledge and reflection, based on a process of deep introspection.
It is worth noting that in House VI of Libra there is also Neptune, so it is important to be careful with self-medication and the ingestion of alcoholic substances.
Neptune may be connected to a desire to evade reality, but by highlighting what one does not want to see, it makes it possible to identify the causes of dissatisfaction to be worked on consciously.
This process will be facilitated with the entry of Mercury and the Sun into House VI of Libra (February 10 and 18, respectively). The planet of communication is an excellent ally when it comes to analyzing the present, and the different lines of action.
On the other hand, the Sun provides clarity on the chosen path, as well as strengthening the physical state of Libra natives. These alignments also point to the need to move into action, and not to remain on the mental plane.
In other words, if you want to do a course, sign up; if you want to reduce your weight, go to a nutritionist or a physical routine advisor who will offer accompaniment in the process, and so on, in countless cases.
It is about putting your ideas into practice and not waiting for them to materialize, through the intervention of others and without any contribution on your part. You are responsible for your destiny, the actions you take and their consequences.
Another aspect you should keep in mind at this time of year is the Full Moon in Virgo on February 19, which will affect the 12th House of Libra.
The lunar event is an excellent opportunity to capture the patterns of evasion and escapism, deal with hidden blocks (accompanied by a professional therapist), and rediscover your true spirituality, regardless of whether you are on a religious path or not.
Discover more about Libra character and personality traits >>
---
You may also like:
---