Your monthly horoscope for August 2023!
---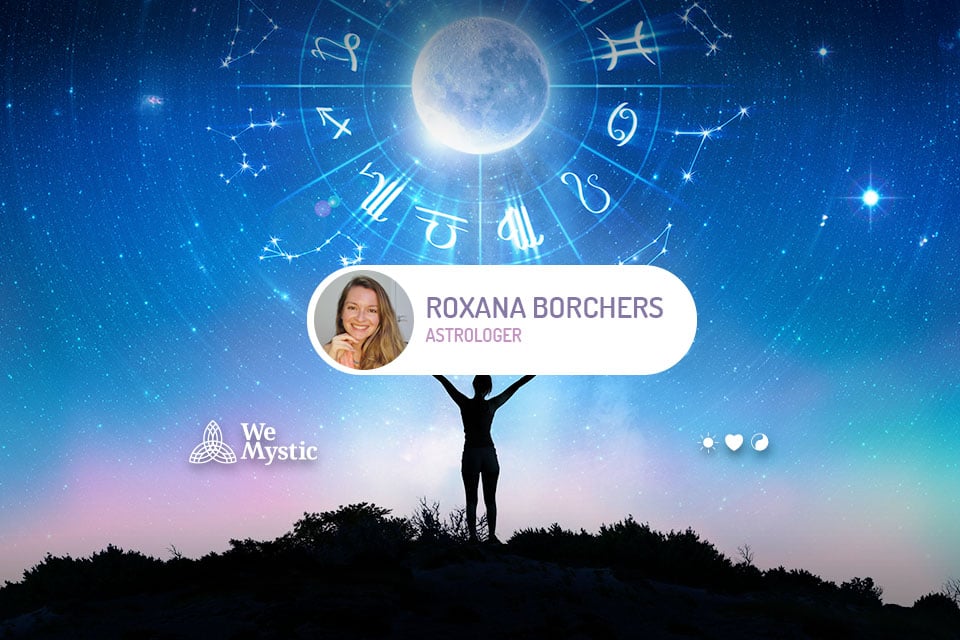 August is a month that usually brings a lot of brightness within us, as it is a period when we are immersed in the lion's strength, with the sun transiting through the sign of Leo. The truth is, ever since Venus entered Leo in June, we probably have already started feeling more powerful, and now with the Sun in Leo, we'll feel like Beyonce herself. Check out the monthly horoscope for August!
,
Receive all our tips by email!
Love Astrology? Subscribe Now and Receive Exclusive Content!
Monthly Horoscope for August
But hold on tight, because in this year of 2023, the territory of Leo is going through some transformations. While the Sun enters Leo, ready to shine with flowing hair, dear Venus will be in retrograde, not to mention the arrival of Mercury Retrograde as well. So, my darlings, it's like Beyonce on stage, but with technical glitches during the show, you know what I mean? There's no use getting irritated with the technical team; the reality is that all the challenges that may arise with Venus and Mercury retrogrades aim to help you see the internal adjustments that need to be made, got it?
That's why it's a month of reflection, organization, and insights, to come out stronger after these transits. Early in the month, on the 9th, Venus Retrograde in Leo squares Uranus in Taurus, which may bring you some unexpected situations that may not be to your liking, especially because they won't unfold the way you wanted. Take this opportunity to expand your creativity in finding new solutions. Don't let it shake your confidence!
In the middle of the month, on the 16th, we have the beginning of a new New Moon in Leo (since we haven't talked much about this sign, right?), and on this powerful day, you can set intentions, visualize, or write about the version of yourself you want to become. It's a day to plant seeds and chart paths that align with your essence and heart. That will be your true power!
And amidst all this, on the 23rd, we have the beginning of Mercury Retrograde in Virgo, bringing opportunities to fine-tune your routine, seek a balance in your dedication to work, and pay more attention to your health. Remember that when we have retrograde planets in the sky, there's a process of slowing down, so allow yourself to rest, okay?

98.1% (1312)
August Calendar With the Main Movements
Follow the calendar with the main astrological movements of August:
Aug 01st – Full Moon in Aquarius
Aug 08th – Waning Moon in Taurus
Aug 16th – New Moon in Leo
Aug 23rd – Start of Mercury Retrograde in Virgo
Aug 24th – Waxing Moon in Sagittarius
Aug 27th – Mars enters Libra
Aug 29th – Sun enters Virgo
Aug 29th – Start of Uranus Retrograde in Taurus
Aug 31st – Full Moon in Pisces
Monthly horoscope for August by Sign:
Love
You will probably be more critical, so watch your words and potential demands. It's important to engage in self-criticism within the relationship as well. For those who are single, it's not a very opportune time to start a
new relationship
.
Money
If you followed last month's recommendation on financial organization, you may have found opportunities. If you haven't done it yet, there's still time, and it's highly encouraged. Be cautious about impulsive spending decisions.
Well-Being
You will likely feel a lot of energy dedicated to work, which isn't a bad thing. However, be mindful not to overdo it; know how to respect your need for rest. Sometimes, that frequent headache might be a sign that you need a break.
Love
Be careful not to neglect your relationship this month. Reserve some moments to keep the flame alive, or it might cool down. For singles, it might be necessary to broaden your horizons and not be too fixated on certain premises. Allow yourself to be surprised a bit.
Money
You may feel a certain stability in this area without major surprises, but it's advisable to stay within a safe zone. If you're seeking a promotion, this month is a good time to go for it.
Well-Being
It's time to set aside the Taurean laziness and move your body. There's an extra dose of energy available this month, perfect for physical activities and adjusting your diet to make it healthier.
Love
You might need to assert yourself more within the relationship and be more proactive in your communication. If you're single and interested in someone, it's time for you to take the initiative.
Money
Dealing with financial decisions may require you to gather more information. Don't rely solely on others' advice regarding investments or betting; seek information and study a bit to make decisions on your own.
Well-Being
It's worth revising your lifestyle to organize your schedule and commitments in a way that suits you better. Make your counterproposal regarding the timings and days of commitments offered to you so things fit better in your agenda, okay?
Love
If you're in a serious relationship, the desire to take the next steps in commitment might arise, such as moving in together or expanding your family. Singles will be more noticeable in the second half of the month.
Money
Pay close attention to your
finances
, calculate everything that needs to be calculated, and review any spending decisions. It's a good time to review your consumption habits, alright?
Well-Being
It's time to make space for new things to come in. Start by thoroughly cleaning your home and consider donating things that no longer hold meaning. I know there's emotional attachment, but keep only the things that strengthen you.
Love
This month, for those in a relationship, the focus will be on this area. There might be some discomfort happening, and it's time to analyze what you truly want and express your desires more. Singles may feel the urge to experience a flashback; take this opportunity to see if that's really what you want.
Money
Your relationship with
money
needs to be as healthy as possible; there's no use in deceiving yourself. Prioritize what's important and organize your expenses better. Avoid getting involved in gambling or relying on luck; it's time to stay grounded.
Well-being
Close your eyes and think about something you loved doing as a child. How long has it been since you last did that? I suggest you add that to your to-do list for this month, even better if you do it with someone so you can share your childhood stories.
Love
Be cautious about arguments, as you may feel more impatient and explosive. You might need to take control of the situation for a while, but it will pass. Singles might feel content as they are; it's a good time to invest in enjoying your independence.
Money
It could be a month of reaping rewards, as you've likely been working hard since last month (this month won't be an exception), but there are chances of recognition. It's best not to gamble with luck after the 22nd.
Well-being
You may experience mental fatigue and internal acceleration. Avoid watching TV or using your phone before bedtime. It might be a good idea to seek a therapist to better organize your thoughts.
Love
For those in committed relationships, I recommend being more cautious about temptations, especially if things are not going well in the current relationship. Single Libras who were already feeling an increase in their magnetism may experience a cooling-off in this area.
Money
Don't make any financial decisions to please or satisfy others; it's time to think more about yourself and your achievements. How much of your resources are you directing towards
self-care
? Consider this and prioritize it.
Well-being
Your mental agility will be sharper than ever, so nourish your intellect. Take a course you're interested in, watch documentaries, or read that book that's been waiting for you on the shelf for a long time.
Love
For those in a relationship, this might be a month of reflection and reviewing the relationship, but it can assist in building something more stable and lasting if you wish. Singles may experience a reunion with someone from the past.
Money
It's a time of many lessons in this area. Pay attention to the things that happen to you, as certain repetitive situations are meant to alert you, especially about a possible overvaluation of your possessions.
Well-being
Taking some time for yourself alone will do you good this month. There's a lot of external noise and excessive opinions that you don't need. Take a walk in the park, sit on the grass, and meditate a bit.
Love
If you're in a relationship, I recommend trying to revive habits that were beneficial for you both but might have been neglected. This doesn't just refer to things you did together, but also things that made you feel good, which ultimately benefited the relationship. For singles, enjoy without commitments, unless you prefer to be alone.
Money
There might be an opportunity for work in a place you've worked before or through an old contact, or perhaps in something you've wanted to do before. However, be cautious and attentive about any new agreements.
Well-being
Have fun! That's the mood. Spend time with friends, in places with music, and surrounded by people. You will naturally feel the urge to go out more. Especially in the second half of the month.
Love
Reflect on whether your relationship is based on stubbornness or construction. Despite becoming more critical, consider how much effort you also want to put into resolving things. For single Capricorns, if something new arises in this area, it might be with someone from work.
Money
If you're
saving money
for the future and putting aside some desires for that purpose, remember that life also happens now. Allow yourself to spend a little and fulfill some wishes.
Well-being
The main recommendation for this month is: don't be too hard on yourself and don't overburden yourself. If at any point you feel like your efforts are still not enough, stop what you're doing and start listing all the things you've already accomplished.
Love
It's important to evaluate how much of your resistance is actually stubbornness. A situation in the relationship may arise to alert you about this; it's time to change your attitude a bit. Singles may have an unexpected encounter.
Money
Remember saving money last month? This month you'll understand why it was necessary to have a reserve; after all, unforeseen events can happen, and this month holds high chances for you.
Well-being
This month is for investing in everything that boosts your
self-esteem
, taking care of your body, skin, hair, and dressing up a bit more. Dedicate yourself to this, and you'll see how your mood and confidence will improve.
Love
Many truths coming to the surface, dear? It might be a month of realizations. Not necessarily bad, it's just an invitation to look at things more realistically. Single Pisceans will quickly realize if someone is deceiving them, so trust your instincts.
Money
As you'll be more creative and full of ideas, there's a high chance of standing out at work or putting a business project into action. Remember the importance of financial returns for the things you dedicate yourself to.
Well-being
The good old routine of your favorite series + popcorn + sofa will be the best choice for the month. Besides that, I highly recommend making notes of any reflections and dreams that occur to you; it will be very helpful, and you'll gain deeper understanding.
You may also like:

98.1% (1312)
---