Your monthly horoscope for September 2023!
---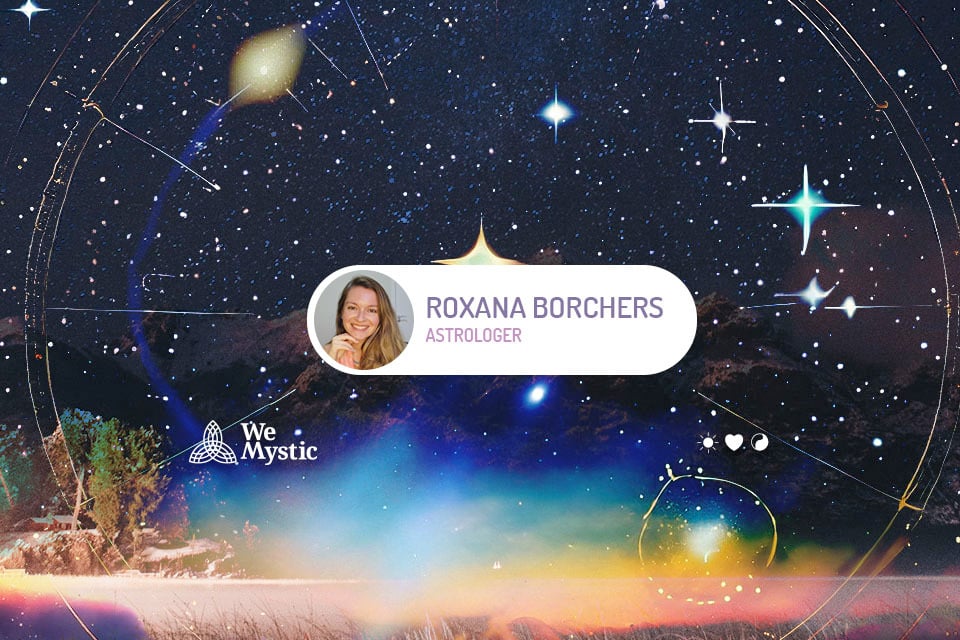 The Monthly Horoscope for September reveals a month that carries a highly beneficial energy for our everyday life. Who wouldn't want a more seamless daily routine, right? Well, the first reason is because we'll have two planets wrapping up their retrograde periods: Venus returns to direct motion right at the beginning of the month, on the 3rd, and Mercury does the same on the 15th. This will already bring the sense that some "knots" are starting to come undone, meaning that period when things seemed not to be progressing is gradually disappearing, making way for movement and progress in your actions, which the sky invites you to undertake in a more conscious and planned manner, okay?
After all, we have the Sun and Mercury in Virgo, not to mention a New Moon that also begins on the 15th, in the same sign. That's a lot of Virgo energy, huh! That's why I mentioned that the timing is excellent for better organizing and structuring your routine. Take advantage of the fact that the month begins with a strong energy of the moon in Aries in the sky, setting the tone for action and initiative for this month, so that when the 15th arrives, you can co-create the reality that brings you wellness and health, understood?
On the 23rd, when the Moon enters the Waxing phase in Sagittarius, we have a very beautiful moment in the sky, filled with significant lessons – the kind that come from practical experience. You'll see how many gains and insights become attainable when you embrace this Virgo energy. But remember not to fall into excessive perfectionism, okay?
Towards the end of the month, the Sun enters Libra, bringing more focus to our relationships, but we'll delve deeper into this energy that will intensify even more in October. For now, you'll notice, especially for those in a relationship, how much a well-structured life brings benefits, including to your relationship.
Stay tuned to the calendar with the key astrological movements of September:
September 04th: End of Venus Retrograde in Leo
September 06th: Waning Moon in Gemini
September 15th: End of Mercury Retrograde in Virgo
September 15th: New Moon in Virgo
September 22nd: Waxing Moon in Sagittarius
September 23rd: Sun enters Libra
September 29th: Full Moon in Aries
Receive all our tips by email!
Love Astrology? Subscribe Now and Receive Exclusive Content!
Monthly Horoscope for September: Sign by sign
Love
This month, the challenge in relationships lies in realizing that not everything can truly be your way, and often, there might not even be a middle ground. In some situations, someone essentially has to give in. Is it you or the other person?
Money
Finally, this month, you can breathe a bit easier. Starting from the second week, positive changes will begin to appear in your
financial situation
. Remember to carry the lessons you've learned so far with you.
Well-Being
Engage in activities that involve others or depend on others. I know you like doing things alone and might have little patience with others at times, but this will provide valuable learning experiences. If you and someone else are rowing the same boat, it's clear that collaborative strength takes you farther.
Love
A period of relationship building, paying attention to avoiding falling into a boring routine and instead creating an enjoyable one. For single individuals, be prepared because this month, old stories might resurface.
Money
This month might bring financial fluctuations, so be cautious. The stars suggest reigning in your expenses a bit.
Well-Being
An excellent month for taking care of your skin, hair, and nails. It's not just about looking good but also about treating them and keeping them healthy.
Love
A month of adjustments in
relationships
, where certain discomforts will become more apparent. It's time to approach these issues with generosity and seek necessary negotiations. For singles, flirting might cool down a bit this month.
Money
Financial energy is more prosperous, especially with potential partnerships on the horizon. However, make decisions starting from the 16th.
Well-Being
Tone down your typical
Gemini
restlessness and focus more on planning. You have good flexibility, but better organization is crucial this month. Consider using an interactive and fun app to manage your schedule.
Love
Be careful not to be overly critical or dramatic within the relationship. Take a deep breath; this isn't the best time for hasty conclusions. Focus on the positive aspects of your partner.
Money
Things are looking good for you in this area! Energy of achievement and realization, pay attention to the days around the 20th, 21st, and 22nd – they're prosperous for you.
Well-Being
A trip would be excellent, even if it's just a short one on the weekend. Exploring new places and trying new things is the mood. How about inviting a friend?
Love
Finally, things are looking up for
Leo
in love. It's been a challenging few months, but your
astral energy
is stronger than ever in this sector. If you're single, get ready to shine.
Money
Don't forget the lessons you've learned in the past months and carry them with you. Good news might come your way, especially at work. Embrace new opportunities!
Well-being
The month calls for nurturing your intellect. Seek new knowledge, watch documentaries on curious subjects you haven't explored yet. Focus on both physical and mental health during this period.
Love
The first half of the month might be emotionally demanding. I suggest jotting down your feelings before communicating them. The second half will bring clarity and a stronger sense of security.
Money
It's not a financially lucky month, but it's a great time to review your career path and assess if you're on the right track.
Well-being
Consider reducing anything in your routine that causes
anxiety
. Maybe cut down on coffee and screen time. Start your day with ambient music for improved concentration.
Love
Librans
, get ready! You'll feel a strong surge of action and opinion. You might not even recognize yourself. Courage might be necessary, just be cautious about impulsiveness.
Money
An excellent month for finances and business. Prosperous energy with a good dose of power... What's coming your way? Embrace opportunities, especially in the second half.
Well-being
Fun is the keyword this month. Enjoy drinks, visit cool restaurants, listen to lively music – do it with enthusiasm! Physical activities will also provide emotional balance.
Love
Hold on,
Scorpio
! Singles might feel confused about their feelings, and those in relationships might experience uncertainty. Try to take a practical approach and avoid making hasty decisions.
Money
Don't despair if things aren't going smoothly in this area. It's a more challenging period for you, but it will pass. Days 18 and 19 are excellent for visualizing and structuring your financial ambitions.
Well-being
Reserve moments during the week to unwind and do light activities. Share a drink with a
friend
, chat about funny things instead of problems, or watch a lighthearted TV series. Relax your mind.
Love
The sky asks for a bit more seriousness in your relationship. Daily routines and mundane matters might be tiring, but they're necessary. Inject some joy and lightness into the mix – that's your
Sagittarian
skill.
Money
If you want professional growth, embracing knowledge is crucial. When was the last time you studied something new or updated your skills? Obtain valuable knowledge and put it into practice.
Well-being
Prioritize nutritional
self-care
this month, almost in a ritualistic way. Create a morning ritual – perhaps making a different fruit juice every morning or assembling a beautiful bowl of chopped fruits. Approach it with care and creativity.
Love
You might feel more sensitive this month. Show affection and share kind words with your partner. Singles will enjoy the month more from the 24th onwards.
Money
Unexpected expenses might arise, but stay flexible and confident. Life has its uncertainties, but that doesn't mean your plans will be ruined.
Well-being
Use this month to connect more with your
spirituality
or religious practices. Whether through prayer, gratitude, or
yoga
– provide tools for your
intuition
to flourish.
Love
The theme might feel a bit "cold" for
Aquarians
, especially for singles (and that's perfectly fine!). For those in relationships, make the daily routine lighter and avoid arguments.
Money
You have a lot of energy and motivation for work, which can elevate your prosperity. Financial opportunities are literally within reach.
Well-being
Being close to family or at least in contact with them will recharge your batteries. If possible, spending a day together in person will be fantastic. Enjoy!
Love
Empowerment for single Pisces – you'll be confident and secure. Don't waste time on those who don't add value. For those in relationships, work on building a more collaborative partnership.
Money
Many calls for maturity are happening. If something isn't flowing smoothly, maybe it's the wrong path. The happier you are at work, the better your financial situation will be.
Well-being
It's time to put your self-care plans into action. Create a dream routine, define exercise days, plan meals, set sleep and wake times – you'll feel great about it.
You may also like:

98.1% (1312)
---