Rising sign in Pisces: idealistic and dreamy
---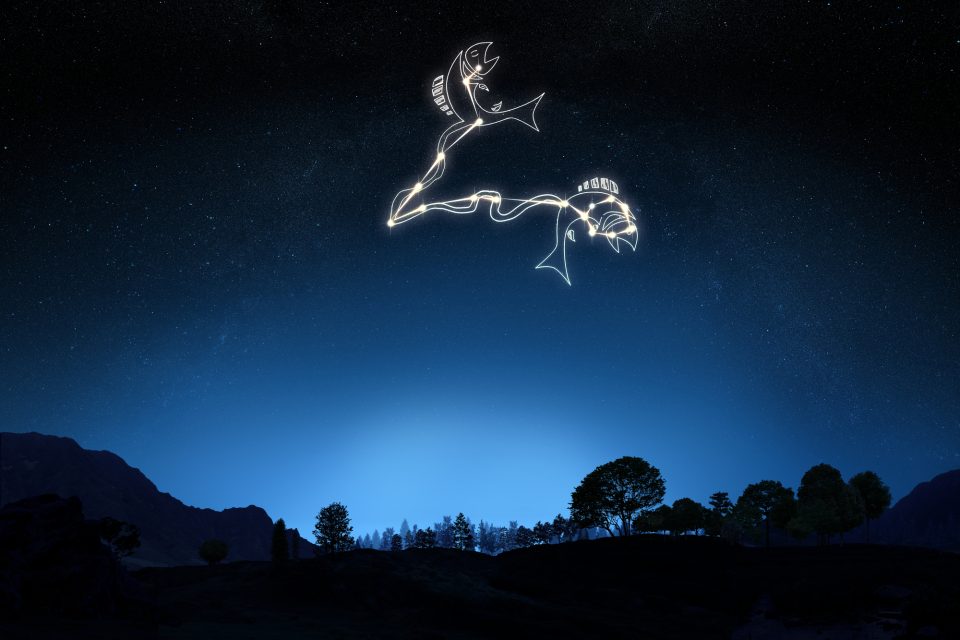 The rising sign in Pisces exerts an influence very similar to its equivalent in solar signs. A big difference in how Pisces interact in an individual as a solar or ascendant ruler is related to their perception of the world.
When a person is governed by the Pisces between the ascending signs and another sign among the solar ones, what is observed is that the solar sign shows how this person is inside, their main emotions, their desires, and their aspirations. The ascendancy shows how they relate to the outside world, how they live their experiences.
In their personal and professional life, natives with a rising sign in Pisces live a world of dreams and is always attracted by people of strong personality who know how to respect them. They are very dedicated to both their partners and work, and they strive to make everything perfect.
Receive all our tips by email!
Love Astrology? Subscribe Now and Receive Exclusive Content!
The good side of your rising sign in Pisces
---
According to the signs with whom they make a covenant, they will be tinged with the characteristics of the latter or not.
Thus, accompanied by a solar sign of Fire (Aries, Leo, Sagittarius), it will tend to stifle certain tensions, impulses or desires. So, everything will be inside, underground. However, this will give some kind of creativity or originality.
In the company of a sign of Earth (Taurus, Virgo, Capricorn), the emotions, the intuitions will be stronger, more rational, more concrete. Self-giving, assisting others are highly developed values.
With a sign of Air (Gemini, Libra, Aquarius), it makes more adaptable, more fluid, more carefree or casual. It allows going over some things.
Combined with a sign of Water (Cancer, Scorpio, Pisces), it makes you more attentive, more protective, more sensitive and more creative too.

98.1% (1312)
What does your Pisces ascendancy bring on a daily basis?
Often, thanks to your ascendancy, you advance to instinct, flair or intuition. You know how to easily capture the ins and outs of a situation. You are inspired, creative, and clairvoyant, but you will have to make efforts not to confuse personal perceptions and desires.
You are sweet, friendly, and sociable. You have no difficulty getting in touch with others. You like to please and you have a great sense of service or hospitality. Your only fault, you have a lot of trouble saying no. When it comes to heart matters, you are romantic, idealistic and dreamy. For some, this ascendant gives a certain taste for adventures.
People marked by this ascendant often have a fuzzy way of life. Thus, nothing is ever really defined, everything looks like a combination of circumstances, chances that in the end are not really what they seem to be.
Your inner and psychological life greatly influences your destiny and this ascendant invites you to know yourself as well as others because the collective unconscious is often linked to you.
---
You may also like:

98.1% (1312)
---