Ritual for luck in 2023: I believe and I will succeed!
---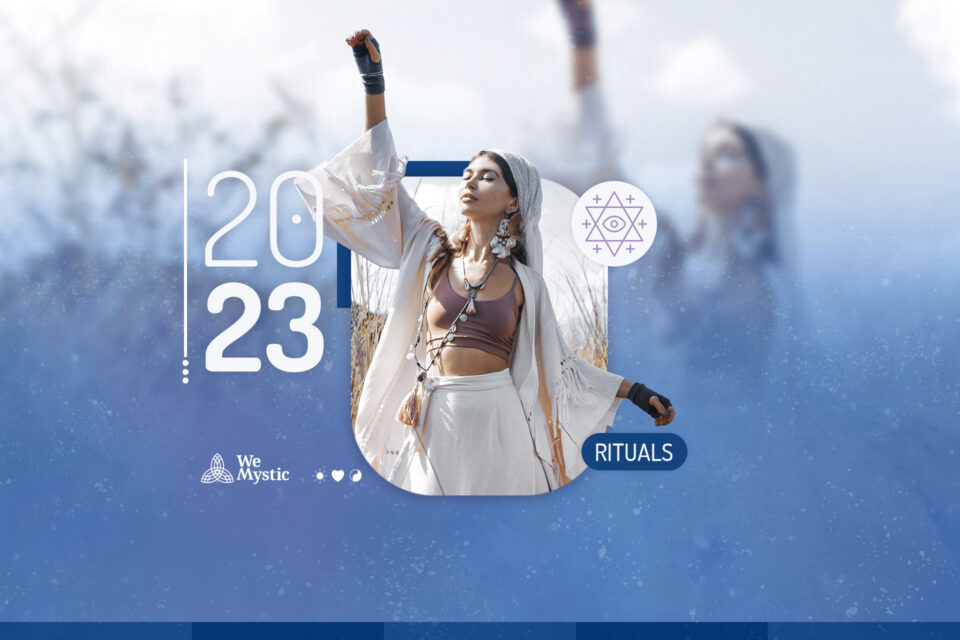 Nothing is by chance, least of all luck and prosperity. Although we think that some people are predestined to prosper, the fact is that the power of thought and intentions are much more powerful, and if you channel something positively, you will attract what you want into your life. And it is precisely this method of attraction that we will base our ritual for luck in 2023 on.
Receive all our tips by email!
Love Astrology? Subscribe Now and Receive Exclusive Content!
Lucky Ritual 2023: The Power of Attraction
Only a few materials are needed, just to direct your thoughts, and you will have an amazing ritual for luck in 2023. Choose, preferably, a night with a rising moon to put it into practice.
1 black candle;
Flowers and/or plants;
Incense for good luck (cinnamon, myrrh or sandalwood scents are good ideas);
1 crystal with the energy of your wish*;
1 candlestick;
Matches.
*When choosing your crystal, you can use some energetic properties as a parameter in order to use the one that best suits your wishes for 2023. Here are some examples that can help you:
Amazonite: lucky stone, it opens paths, drives away negative energies and puts us on the path to success and self-realization;
Rose Quartz: lucky stone for love, awakens love for life, attracts happy relationships, and keeps evil forces away;
Citrine: stone of luck, prosperity, and abundance. Attracts success, riches, and good things to your life;
Emerald: favors financial stability, attracts universal blessings and everything we need. It protects, attracts luck, and enhances beauty;
Green Agate: increases self-confidence, attracts luck, beauty, harmony, and abundance. Promotes a shield against negative energies;
Garnet: protects and attracts luck in professional life. Opens paths, recharges energies and personal determination. Also eliminates negative thoughts.
How to do the lucky ritual?
The preparation of the ritual for luck in 2023 actually begins one day before the chosen date. This is because you have to clean and energize your chosen crystal so that it is ready to participate in this special moment.
After you have your crystal energized, you should reserve a quiet and pleasant place. Start by preparing the environment, inviting positive energies to be part of the ritual. Place flowers or vases of plants in the chosen space, as these should help create an atmosphere of rebirth, with high vibrations.
To complement and enrich the environment even more, light the chosen incense, passing the smoke in circular movements over all the elements, including the candle and the crystal. Let it burn and move on to the next step.
Now we will need the black candle. Contrary to what many people imagine, in magic the black candle absorbs negativity and destroys it. It also connects with self-control, resilience, and offers strength and support to the one who uses it.
Place it on a candlestick and light it with the aid of a match (avoid using lighters or blowtorches). Clear your mind. Think only of the present moment, because we will need all your focus and intention for this ritual to attract luck.
Take your crystal and proceed to the last part of the ritual. With the stone in your hands, you should focus your attention on the candle flame, trying to mentally visualize what you want for your life. If you wish, say out loud what you wish to attract.
Imagine your goals being achieved, luck entering through your door, and good opportunities arising all the time. During the visualization, you can either hold the crystal with your most skillful hand (the one you write on) or place both hands on or under the shell-shaped crystal.
There is no pre-set time for this mentalization. Continue enjoying this moment of tranquility and safety. Believe in the power of your intention and imagine that a warm light emanates from your hands, transferring this energy to the crystal.
Continue feeling the energies of the ritual for luck in 2023 for as long as you feel necessary. At the end, give thanks and let the candle burn out completely. The crystal should be used as your amulet throughout the year. Just don't forget to clean and energize it periodically so that its functions are always "calibrated".
---
You may also like:

98.1% (1312)
---