How to use Shamanic energy?
---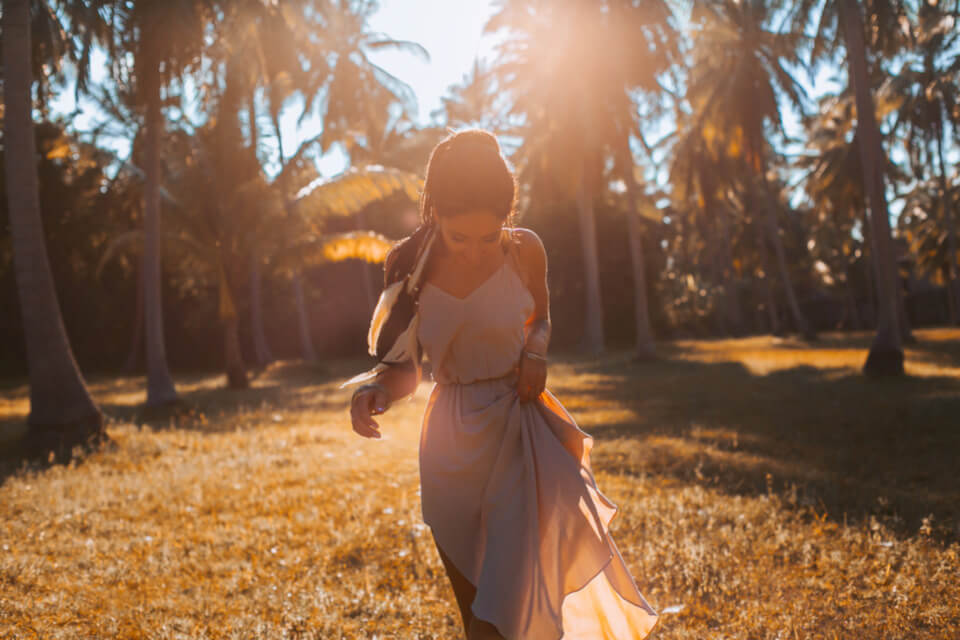 Have you heard of Shamanic energy? Many people are still unaware of how important it can be in our everyday life, and how much it can interfere with our balance. Through our chakras, we are constantly in exchange for energy with the environment around us, animals, nature as well as human beings.
2024 predictions are out
Discover the stars predictions for new year!
Shamanic energy to absorb energy
---
Even the most urban among us are forced to admit it: there is nothing like a walk in the middle of nature, far from noise and crowds, to feel good. Nature is able to transmit a large number of benefits to us, and in contact with it, we feel soothed, revitalized and relaxed.
Because not everyone can be in constant contact with nature, it can be interesting to know some tools to use Shamanic energy to our advantage and reproduce the benefits of nature. There are a multitude of techniques, which go through simple meditation and relaxation exercises, which have benefits on our energy and our well-being.
How to absorb nature's energy
To increase your quality of life and positively influence your daily life, it is important to devote several days a week to absorbing the Shamanic energy of nature.
Shamanic energy from the sun
The sun has physical, emotional and psychic benefits. To enjoy it, lie down in the sun in a comfortable place, before 10 a.m. or after 4 p.m. so that it is not too strong. Keep your eyes closed and inhale deeply. You will feel the energy from the sun penetrating your whole body, right through to your organs and bones, through your breath.
The energy of water
If you have access to the sea, find a calm and peaceful beach and walk barefoot on the sand for about 15 minutes to absorb the mineral energy. Then enter the seawater to get rid of all the negative energy you have accumulated. Seawater is ideal for renewing our energies, but waterfalls and rivers also have many benefits, especially because they absorb the energy of stones.
Earth energy
Communion with the earth is undoubtedly the most innate for man. It is enough, for example, to walk barefoot in the grass or in the earth to discharge a good part of the energy that has accumulated in our body. You can lie down on the ground or on a large stone. Relax and let it drain all of your energy and exchange it for its Shamanic energy.
Shamanic energy of trees
It is possible to exchange energy intensively with trees. And the good news is that even in the city, you can have easy access to trees – for example, you just need to go to a park. In a quiet place, wrap your arms around a tree for about ten minutes and allow the energy to flow between its trunk and your body, being aware of the sound of leaves and the wind on your skin.
You may also like:
---