Taurus Horoscope for February 2019
---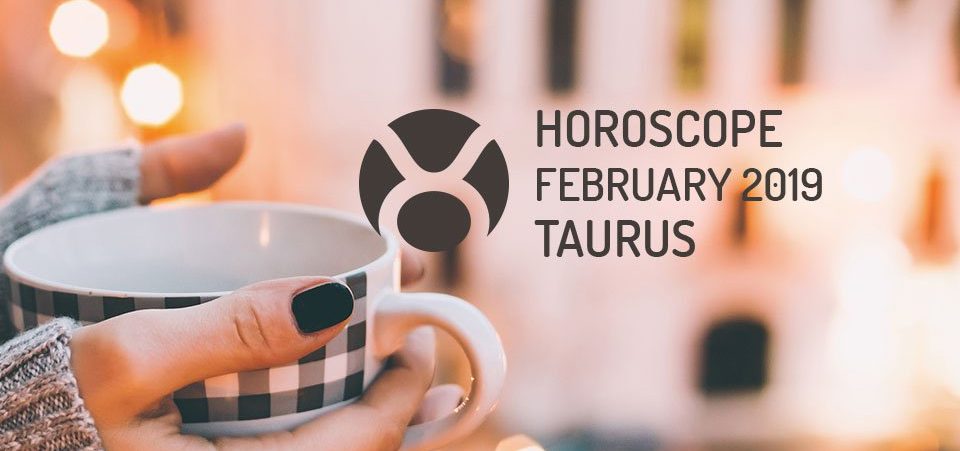 Here is your Taurus Horoscope for February 2019. Every month, you will find at WeMystic the astrological forecasts for your zodiac sign.
Taurus Horoscope for February: what to expect
---
Love and Relationships
Jupiter remains in House VIII of Taurus, hand in hand with the dwarf planet Ceres, highlighting the importance of sharing experiences and resources with people in the immediate environment, especially couple and family.
It is a propitious time to deepen the confidence and intimacy, with the companion. In addition to the work of personal conscience (in private or with the accompaniment of a therapist).
On 19 February, two events will take place that will affect the sentimental dynamics of the natives of Taurus: the Full Moon in Virgo and the entry of the asteroid Eros in House III of Taurus.
The Full Moon in Virgo on 19/02, will affect House V of Taurus, so it can be interpreted as ordering the inner world (clarify feelings), and move to the next level in a relationship.
Although the Full Moon in Virgo is not particularly favorable for singles, the entry of Eros into House III speaks of attraction, through ingenuity, privileging intellectual chemistry, sexual curiosity and good humor, over mere physical.
Money and Career
Juno will enter House II in Taurus on February 11. After a season in the sign of the bull, where he pointed out the importance of self-care, now attention will focus on improving the management of material resources, with a view to consolidating personal goals.
The asteroid of commitment will place limits to frivolity, sponsored by Eros during his passage through the same site (House II of Taurus), a transition that will end on 19/02, when he makes his entrance into House III of the sign.
Remember that Jupiter remains in House VIII of Taurus (where it will continue until December 2019), which means that more resources will be perceived by the couple or family.
In the same way, family businesses will be favored, as well as confidence in relationships, and the work of conscience (something to which Chiron also alludes in the House XII of the bull, from 18/02).
In the work environment, the beginning of the retrogradation of Pallas in House VI of Taurus can cause problems with time management. It is a good time to review your work routine, and apply productivity tools.
For example, you can incorporate a planner (programmer), agenda or whiteboard, and make a record of pending tasks, in order of hierarchy (from greater to lesser importance or urgency).
Don't forget to add a column (in which to record your achievements), and point out a finite number of tasks. The idea is to feel motivated, not overwhelmed by circumstances (break or add new activities each week).
Another option is to use the Pomodoro technique (it is used to dedicate specific blocks of time to the development of each task, with programmed rest periods), and applications to block the use of social networks in phones and computers, if they are not part of your professional dynamic.
Another aspect to consider, during February 2019, is the New Moon in Aquarius on 02/04, which will enter the House X of Taurus, which translates into opportunities for projection at work.
The energy of the lunar event is aligned with the entrance of the Sun in the 11th House of Taurus (18/02), where Neptune and Mercury are also located (from 10/02).
These planetary movements allude to inspiration and support received, through contact with the group of friends or colleagues, so social and work meetings will be especially favorable.
Last but not least, the presence of Pluto, Saturn and the South Node in House IX of Taurus, indicates that it will be necessary to have patience in the management of international or academic procedures.
Even if you don't get the quick answer you expect, it will be worth the wait to get a favorable answer, or a new deadline. Remember that you are working for your future, so don't push for time.
Health
The beginning of the retrogradation phase of asteroid Pallas (18/02) in House VI of Taurus, alludes to problems in the organization of time, which affect both the work plan, as physical health and the handling of domestic tasks.
The disadvantages can arise at various levels: the subject neglects the work area to solve the domestic situation, or vice versa, thereby causing intestinal disorders and unhealthy sleep patterns, for not respecting the schedules of food and rest.
Likewise, it is possible that the native of Taurus is involved in fulfilling a strict schedule, stubbornly, placing greater pressure on their shoulders and with it a burden of frustration and despair.
The retrogradation of Pallas in House VI of Taurus (traffic that will remain until May 30), can be used to identify the distracting elements that undermine the optimization of time, and know in depth your habits and routines.
If you know how long it takes you to complete a task, you can better organize your day, without having to bully yourself. However, for this resource to work it is essential that you be honest with yourself (these are real values, not what you would like it to be).
On the other hand, also on May 18, Chiron will enter House XII of Taurus, where Uranus is also found (until 03/06). This transition of the wounded healer impels us to attend that which remained hidden.
Chiron in the XII House of Taurus also favors therapies (psychological and spiritual), the connection with abilities of a psychic nature, and the study of mystical/ metaphysical subjects.
In this planetary position, Chiron seeks healing of the soul, and how to use that experience to contribute in favor of the collective.
The fact that Uranus is in the same location, even for a short time, sharpens the perception of bullfighters, and encourages them to accept themselves as free and independent beings, as long as they do not use some method of evasion, such as a fondness for technology and devices.
Discover more about Taurus character and personality traits >>
---
You may also like:
---