Virgo Horoscope for February 2019
---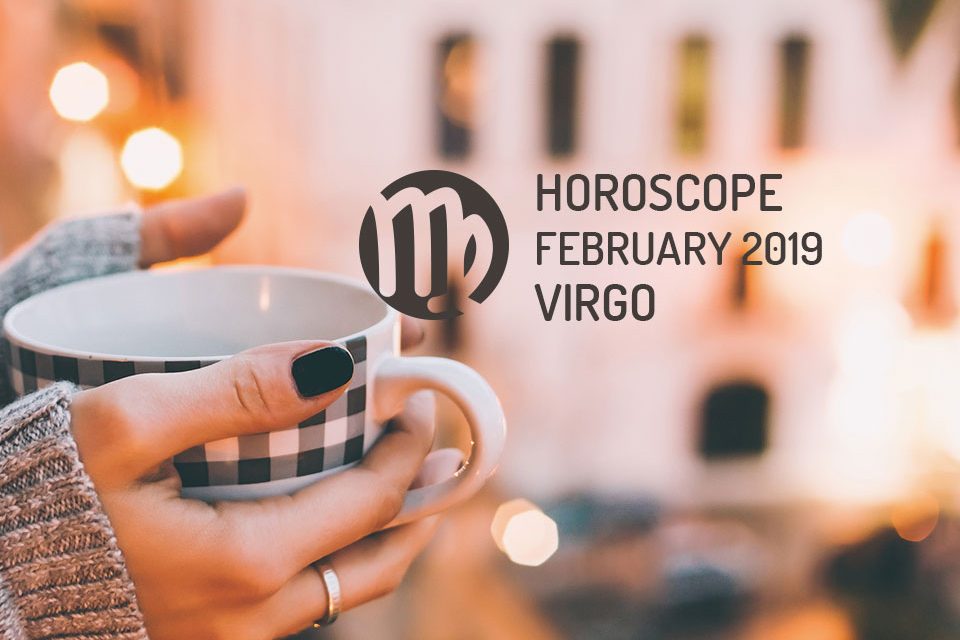 Here is your Virgo Horoscope for February 2019. Every month, you will find at WeMystic the astrological forecasts for your zodiac sign.
Virgo Horoscope for February: what to expect
---
Love and Relationships
The entry of Venus into House V of Virgo (03/02) invites the enjoyment of romantic pleasures. However, it should be noted that, due to the presence of Saturn, Pluto and the South Node in the same location, frivolous relationships will be disdained to privilege those that represent potential for transformation and maturity.
On the other hand, the entry of asteroid Vesta in House VII of Virgo (01/02) speaks of dedication to the life companion, and a spiritual awakening that arises from interaction with the other.
Special care must be taken with the available energy with this alignment, avoiding excesses, as it can easily induce the subject to leave all his personal power in the hands of the other, considering him with greater credentials (Neptune in House VII of Virgo, encourages idealization).
Likewise, Chiron's arrival at Virgo's House VIII (18/02) raises the issue of devotion and trust in relationships, which may confuse the native.
Fortunately, Mercury and the Sun will enter Virgo's House VII (February 10 and 18, respectively), facilitating the process of analyzing the situation from different points of view, until a clear opinion is obtained.
Money and Career
February 2019 will be a season in which Virgo's sons and daughters will have to take special care with the management of their economic resources, due to the beginning of the retrogradation of Pallas in House II of the sign (18/02).
A manifestation of this transition is the lack of organization in the management of finances, but it can also be used to identify the patterns associated with money, and put order in the accounts and expenses.
Chiron's entry into Virgo's House VIII (18/02) reinforces this tendency, from another perspective, by presenting both the risks of emotional and financial dependence, as well as the implications of not trusting others, and learning to surrender to the process.
In the work plane, the New Moon in Aquarius on February 4, will touch House VI of Virgo, being translated as the opportunity for reinvention in work, but starting from what you really want, and not the expectations of others.
This lunar event also points to enrollment in courses and workshops (again, giving priority to what you want), and the possibility of changing direction in terms of professional goals.
In this sense, Juno's entry into Virgo's House X on 02/11 points towards a commitment to the subject's progress, so it is essential to check that your aspirations are aligned with your essence, and not with the interest (conscious or subconscious) of pleasing others.
With the entry of Mars into Virgo's House IX on 02/14, this suggests an invitation to re-launch personal, learning-oriented projects (such as the New Moon in Aquarius), take on the role of tutor or advisor, schedule trips abroad or an investment option.
It is worth noting that while the initial momentum will be undeniable, you should not be frustrated by not getting immediate results, because you are working to achieve goals, which results you will see in both the mid and long term.
The same applies to Virgo students, who will have to use patience and common sense and not press for the appearance of grades, which will end up favoring them.
Another aspect that you must take into account, during February 2019, is the entry of Venus in House V of Virgo (03/02), an event that invites you to use creativity and natural skills, in the development of activities and tasks that give you pleasure and an authentic interest.
Health
The physical health of Virgo natives will be influenced by major lunar events, which will take place during February 2019.
In the first instance, the New Moon in Aquarius on February 4, will touch House VI of Virgo, which places self-care with priority, and analyze current habits of life.
You may consider that you maintain a healthy diet, avoiding excesses, but restrictions can also generate significant unbalances, physically, mentally and emotionally.
The New Moon in Aquarius presents you with the opportunity to go to a nutrition specialist, evaluate your current state of health, and design a diet plan adapted to your goals and lifestyle.
In other words, the type of food you require is not the same if you work in an office, at home, or if you are preparing to participate in a marathon. The same applies to taking supplements and medications.
This trend will be reinforced by the Full Moon in Virgo on February 19, a lunar event that occurs on your sign that drives you to close cycles, and orient you towards the future.
The season is ideal for garage sales, exchanging clothes with friends, or simply donating what you no longer use, is in good condition and supplies the need for someone else.
Likewise, reconnection with what really defines you is valued, beyond your job or profession. Dare to see things from another point of view, and do not fear to take a different path, if that brings you closer to your essence and soul desires.
On February 19, the Full Moon will take place in Virgo, an event that can help you deepen your self-knowledge work and restructure your goals.
Discover more about Virgo character and personality traits >>
---
You may also like:
---