Yoga practice for Pitta: bringing your Dosha into your practice
---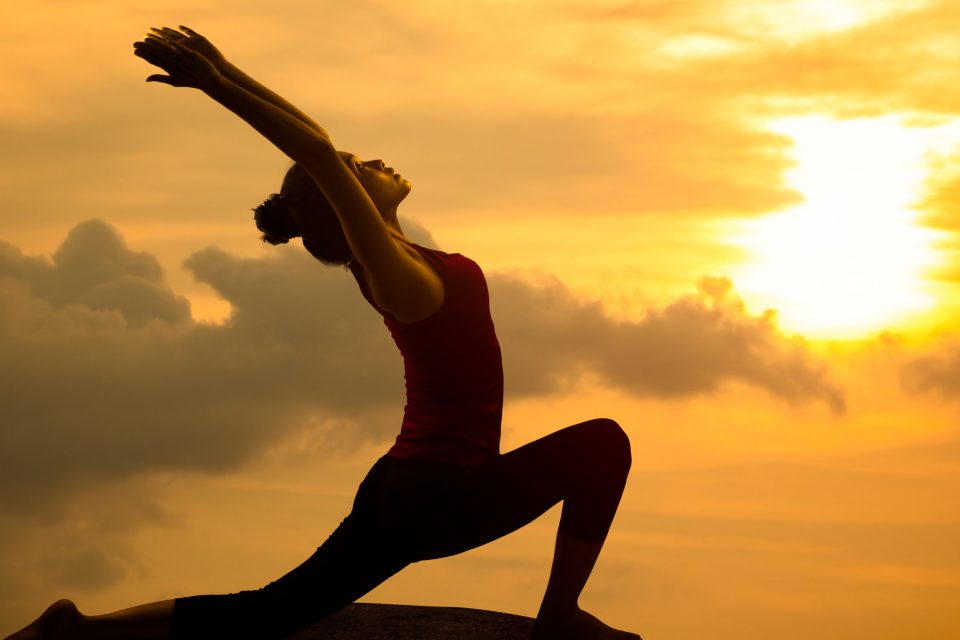 Yoga is deeply connected with Ayurveda, the millenarian Indian medicine, which also recommends different yoga practices depending on your dosha. In this article, we tell you all about the yoga practice for Pitta!
The ancient books, the Vedas, divide the three principles of vital energy, knowledge and unity, in Indra, Agni and Soma, which address the elements air, fire and water. Summing up, there are three primordial elements in every system and the human body: air, fire and water; and these correspond to the three doshas: Vata, Pitta and Kapha.
Receive all our tips by email!
Love Astrology? Subscribe Now and Receive Exclusive Content!
Yoga practice for Pitta
---
Dosha means literally fail or flaw, what causes decline. According to Ayurveda, is the unbalance of the doshas the cause of diseases.
We all have a unique composition of the three doshas, which is called prakrti. When someone is considered a Pitta, that means the fire element is present in a higher amount compared to the other elements. To keep the right balance and health, people need to keep a focused life and follow a set of prescriptions according to their dosha.
Yoga and Ayurveda are allies: from one side the Indian medicine allows the understanding of our body and mind and how to act with it to achieve balance; and yoga teaches the techniques to achieve that balance, that can be divided in asanas, pranayama and meditation.
According to Ayurveda teachings, we can formulate a yoga practice for Pitta. Keep reading and find out, but first, learn more about Pitta dosha.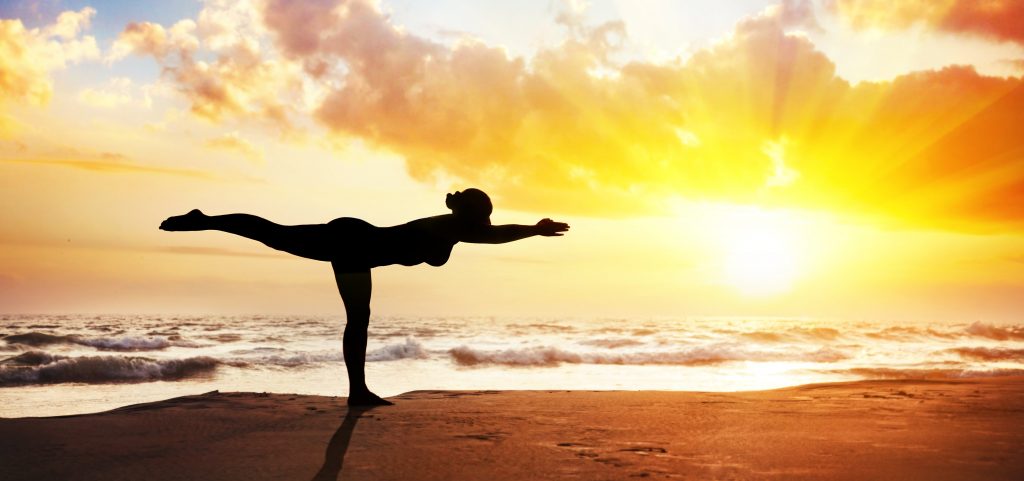 Dosha Pitta characteristics
Pitta dosha is associated with the capacity of transformation, mental digestion, ability to apprehend reality and to courage.
Physically, Pitta has an average stature. Skin signals and freckles are frequent. On the downside, Pitta tends towards anger and irritation, they are really faithful friends, but cruel enemies.
Practice for each dosha: Pitta
The goal of the yoga practice is health, both physical and mental. Although yoga is an excellent physical practice, when performed in the wrong way, it can produce harmful effects. Because of that, it's necessary that you know your dosha and the natural negative tendencies your mind has when you practice yoga. Don't worry, the solution is straightforward, and there is a yoga practice for dosha Pitta.
There are two ways to manage the asana practice according to your dosha:
Your attitude towards the asana: it applies to those who people who follow a universal sequence, like Ashtanga;

Choosing different asanas.
The first aspect is more important to understand. Although yoga is fantastic, is critical to realize that the right asana, made with the wrong intention, can end up in creating problems to the practitioner.
Generally speaking, someone with a predominance of Pitta is very martial and needs a practice that works like a path for quietude. Their natural behaviour is always to force those goals and often becomes aggressive.
A Pitta can correctly do a yoga practice without warming up the body since one of the goals is to cool down the body and mind.  
About the second aspect, the soft extensions, forward bends and twists reduce pitta. Pelvic opening asanas are also useful, and the seated forward bends are appropriated to cool down the person.
If you are Pitta, you need to understand that you don't need always to achieve the maximum effort you can, or that will end up doing you more harm than good. You need to reduce energy and release tension. At the same time, if there's no challenge in practice, you'll end up losing all the interest in yoga, so it's necessary to find the right balance.
Let's see some possible choices of a yoga practice for dosha Pitta:
Bidalasana
Vrksasana
Utthita Trikonasana
Ardha Chandrasana
Prasarita Padottanasana C
Balasana
Makarasana
Adho Mukha Svanasana
Setubandha Sarvangasana
Supta Padangusthasana
Janu Sirsasana
Baddha Konasana
Upavistha Konasana
Sarvangasana
Long Savasana
Try bringing these changes into your practice, either you do yoga by yourself or with a teacher, remember, there's a better way for yoga practice for dosha Pitta. Check for yourself the positive vibes it will bring to your life.
---
You may also like:
---