---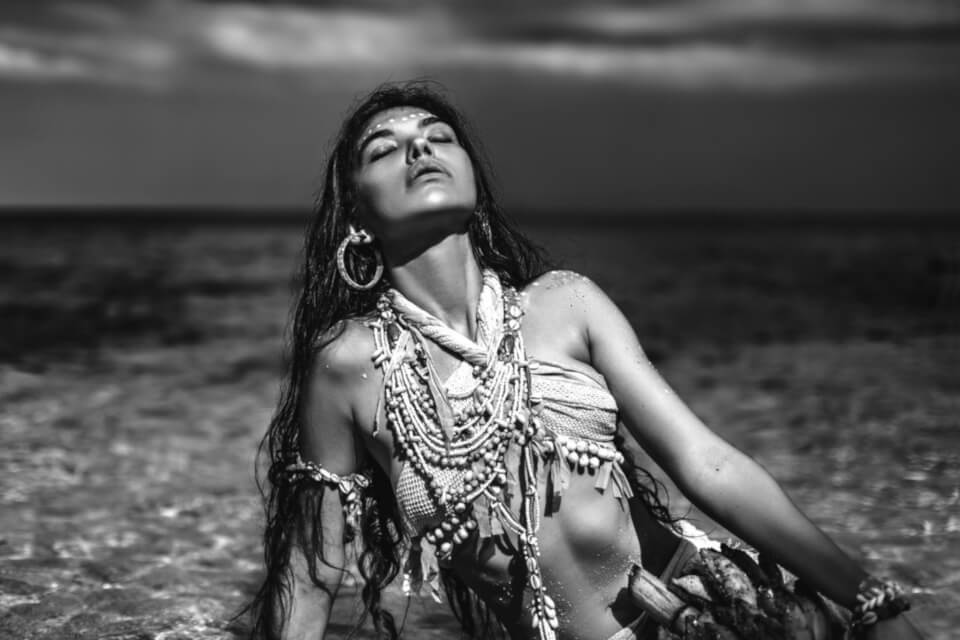 The astral hell of Scorpio happens for the 30 days before your birthday. It can happen between the 23rd of September to the 22nd of October. During this time, the most difficult aspects of a sign seem stronger than ever, making it harder for the natives and to the ones around.
Despite being a challenging moment, since you feel lost and anxious, there is both a purpose and a way to deal with it. The universe always has its secrets to put you on your path, and the astral hell is no different than other challenges we all go through.
Keep reading and find out why and how to survive the astral hell of Scorpio.
Receive all our tips by email!
Love Astrology? Subscribe Now and Receive Exclusive Content!
Astral hell of Scorpio
---
The astral hell is a time of contemplation. It will put in evidence your patterns, Scorpio, how do you feel about who you are, and give you some highlights to help you figure out your future.
Although you might try to run away from looking deeply into your patterns and choices, if you resist during your astral hell, everything will be harder. The more you resist, the harder it gets, so the best thing to do is to surrender to the plans of the stars.
Every year, by the time of your birthday, you have the chance to close a cycle of your life and to start again, moving one step further. Consequently, you need to say goodbye to some parts of your life, patterns, situations, people, and to choose where you want to invest your energy. 
As we said, your most challenging characteristics, will be more visible.
Most likely, the following aspects will be present:
Dear Scorpio… you know intense could be, not your middle name, but your first name, right? Well, for the best and for the worst, you'll be more intense than ever. The best lover, friends, worker, and as well, without patience, giving no space for excuses, injustice. Every time you feel that intensity, try to breathe and slow down a bit.

You'll find yourself being revengeful. Even if normally you are not so much, and even if you don't put in practice any of your thoughts, you'll feel it. What can happen, and that is not good, so you must be careful, is that you bring things from the past to answer to things you don't enjoy so much from the people that are near you. Be careful to not end up hurting the others.

Are you jealous? Your intensity will make it even more evident. It will come with insecurities and the sense that you need more attention. 

You can also feel the tendency to using more alcohol or any other type of drug. Try to keep in mind that it won't fix any of the hard things you are going through right now.

Your astral hell is represented by Libras. That means that these natives will be the ones with whom these characteristics will show up more, even if usually you get along. 
Astral hell of Scorpio promises four weeks intense Scorpio vibe in your life., In the moments of clarity, you'll realize how hard it is for others to handle you sometimes. The only thing that's left for you to do, is to trust in something bigger. 
Take a step back, take it easy, meditate. It's difficult since it feels the whole world is against you, but you can do it. Adding to that, keep in mind that this period will soon be over, and all the struggles have a reason especially if you decide to learn from it. 
Align with who you truly are and access your intuition, which is essential for the new cycle that is about to arrive. 
Make the best
The astral hell corresponds to the period of time when the transiting Sun makes a semi-square to your natal Sun. It's when the things that you don't need to take with you to the future are revealed. It's a moment to make space for the new. 
Therefore, plan that extra time to contemplate, to think. Organize your ideas, take some time off, or at least moments to take care of yourself and relax. Align with your truest self and things will get easier and smoother. By the end, you'll appreciate such a beautiful moment of growth and opportunity.
Taking advantage of the best vibes of Scorpio, you can do a few things:
Meditate;

Drink a lot of water (you are a water sign, and it will help you let go of the things you don't need anymore);

Invest in self-knowledge;

Do therapy;

Take time to write, use your healing powers to nurture yourself.
Dear Scorpio, despite the fact that everything will soon fall into place and all the struggles and challenges will show its meaning, you need to be strong for a moment. As much as possible, give yourself a break and keep doing your best every day. Surrender to the magic of the universe and to its timings.
---
You may also like:

98.1% (1312)
---