Chinese Horoscope for February 2020: a month full of energy
---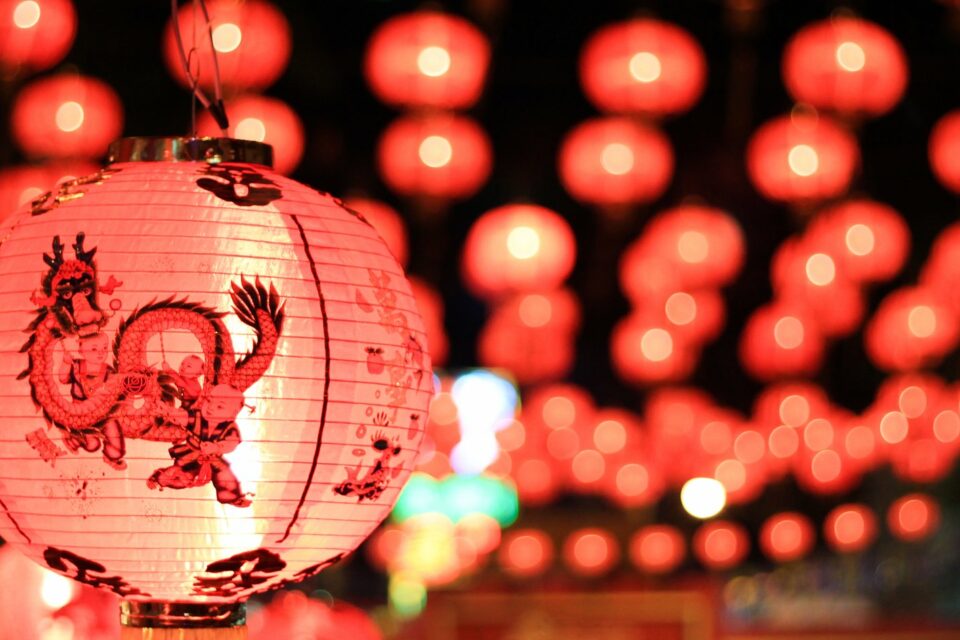 February is an explosive, strong, aggressive and energetic month. Each of the different Chinese zodiac signs will face challenges and dangers that you must know to avoid and opportunities to enjoy. It is a month of strong changes in our lives, of general impact for all of us. A month in which Tiger natives are very compatible with most other signs, on a larger scale with some, on a smaller scale with others, but with many incompatibilities with the Ox and the Monkey. The following projections of the Chinese horoscope for February will help you overcome difficulties and seize opportunities.
Receive all our tips by email!
Love Astrology? Subscribe Now and Receive Exclusive Content!
Chinese Horoscope for February
---
The Rat
What you were looking for finally appears. Your guesses are now very accurate as your deepest intuitions are awakened. If you are feeling attracted to someone and you dare not confess to them, don't wait, maybe shyness is the cause of your silence.
Discover more characteristics of the Rat >>
The Ox/Buffalo
You will be very busy with so many requirements at work that will keep you coming and going. When it comes to your sentimental life, there are signs of flourishing, especially if you are starting a new adventure. If you already have a stable partner, don't be discouraged by anything or anyone.
Discover more characteristics of the Ox >>
The Tiger
You will recover money that you thought was lost and with this very good news, you are in control of new situations that lead you to solve other problems. Finally, a phase of reconciliation and happiness is coming to your life. A touch of fortune brings money to your life, follow your dreams and you will not regret it.
Discover more characteristics of the Tiger >>
The Rabbit
You do not believe in yourself and you see problems that do not exist. If your relationship is going well and you are happy with your partner, why overshadow the lovely situation with jealousy? Within a few days, you will enter a phase that will help you recover what you think has been lost.
Discover more characteristics of the Rabbit >>
The Dragon
If you have had a negative love experience, do not close yourself to love; every adventure is different and all people are not equal. Failures exist, do not forget. On the other hand, the dominant tone this month is consolidation, so don't hesitate to take care of late payments and balance your budget.
Discover more characteristics of the Dragon >>
The Snake
Don't be guided by appearances, listen to your inner voice and act to resolve. This month is very important for your love life because you must make certain decisions. An aura of tenderness surrounds you so that with your gestures, words and intentions you can put things in their place and restore domestic harmony.
Discover more characteristics of the Snake >>
The Horse
This month's prospects will be very encouraging to you, basically within the area of love, because you discover that it was not wrong to set your eyes and heart on that person who deserves your affection. However, before you make a final decision, wait a while to act as you should. Wherever you go, all eyes are on you.
Discover more characteristics of the Horse >>
The Goat
Don't be impatient if you get into an emotional situation with someone from your past that you don't want to remember, because now everything is renewing in your life.
Immerse yourself in your personal feelings, explore your own sexuality and don't limit yourself. Your partner deserves that fresh touch, recommends your Chinese horoscope for February. By doing so, you will help break the monotony and boredom by creating a stable situation in what seemed to be in danger of getting cold.
Discover more characteristics of the Goat >>
The Monkey
The facts are accepted and measures are taken. Learn to say no. When it comes to preserving the integrity of your home and intimate life, don't let the gossipy and frustrated manipulate you. That negative person seems to have nothing more to do but to bother you; do not feed your mediocrity, never forget: "who annoys you, controls you."
Discover more characteristics of the Monkey >>
The Rooster
When things do not go as expected, it is best to adapt to the new realities. This month, unforeseen circumstances occur that will blow you away and set you on the path to happy love. A feeling of trust surrounds you and you will feel calm and happy again in your relationship after you have been through an emotional storm.
Discover more characteristics of the Rooster >>
The Dog
You get expected money and solve many financial problems that have hit you lately. Save some money in the coming weeks and put your common sense and intuitions to work. Things usually look better than expected, particularly in the area of love, where pleasant surprises can happen.
Discover more characteristics of the Dog >>
The Pig
This month is of great relevance to you as the Chinese New Year will begin to reign, according to Chinese horoscope for February. Now new paths open within your reality, particularly in business and financial affairs. A situation that seemed confusing begins to materialize in your working life, circumstances favor you.
Discover more characteristics of the Pig >>
---
You may also like:

98.1% (1312)
---