A spiritual meaning of betrayal
---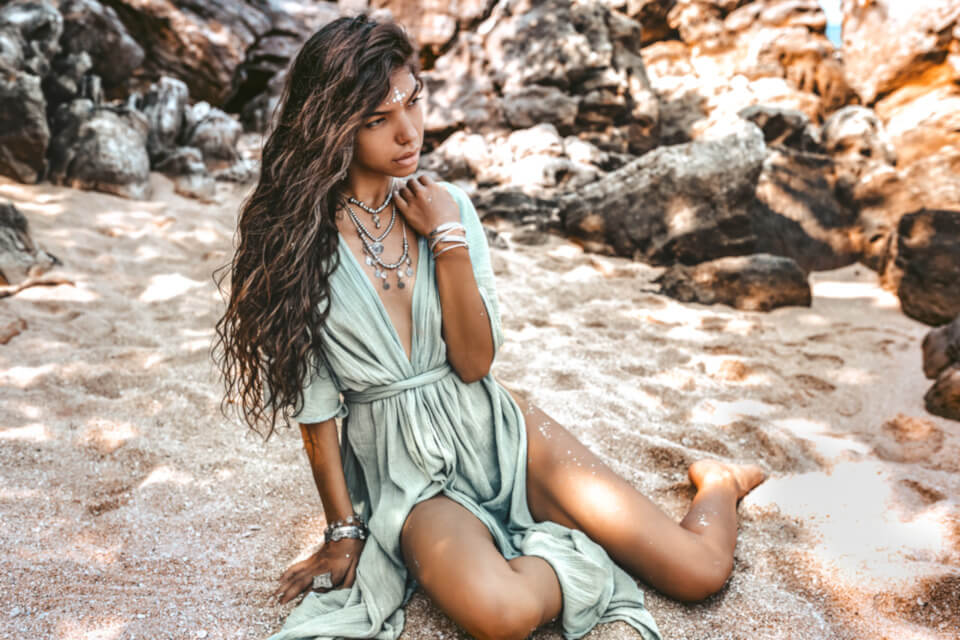 Most of us have been betrayed before but what does really mean to be betrayed? On this article, we'll look inside the spiritual meaning of betrayal.
Betrayal always causes immense and almost unbearable pain. The feeling of being deceived and abandoned can cause such desperation that some love stories end in tragedy and revenge.
The karmic implications of betrayal go far beyond the emotions and breach of the promises between two people. This is because love involvement also overcomes physical barriers and sentimental attachment also occurs in the astral and spiritual dimension. Get to know more about the spiritual meaning of betrayal.
Receive all our tips by email!
Love Astrology? Subscribe Now and Receive Exclusive Content!
The spiritual meaning of betrayal
---
To talk about this subject, we must first think a little about what is betrayal and what is a cultural imposition. In the West, when we have relationships, we have established an agreement based on fidelity, especially marital and financial.
Our dominant religion says that marriage must be monogamous, meaning any relationship out of this conception is sinning against divine principles. When we share this view, betrayal is unacceptable and has very strong energy implications.
But not all cultures share this same value. In the Islamic world, for example, male polygamy is protected by law. As long as the husband has the financial means to support the couple, even three wives with equal comfort, this individual is allowed to have more than one family.
Nowadays people talk more openly about the polyamory movement, where three or even more people share the same relationship and live as a family. In these cases, we cannot consider that there are the same spiritual implications of a traditional betrayal, because there is an agreement between the parts of this relationship that allows no one to be hurt by the breaking of monogamous practice.
We are all free conduct our lives as we please, despite the social impositions and norms with which we were raised. All relationships and cultures deserve respect and all forms of happiness are worthy. Therefore, the implications of the decisions we make within one relationship and the effects they have on the other will always depend on the agreement made between the two parts.
Spiritual meaning of Betrayal: a spiritual break
The best thing is to let go. No one belongs to anyone and we are permeable to loss and disruption all the time.
Knowing that we exchange energies through auric coupling and that our emotional relationships have spiritual consequences, it's easy to conclude the energetic mess we cause when we introduce a third person into the relationship. But remember that when there is a prior agreement that allows a third person to be part of the relationship, there is a conscious and energetic opening to receive that influence.
When someone is betrayed, deceived, the hole is much lower. There is no hidden truth in matter that remains hidden in the astral. You may think your lie is well protected, but spiritually the person who is betrayed receives this information. Do you know that strong intuition? It exists and has spiritual origin. We are warned in many ways when someone acts with bad intentions and deceives us.
From then, a process of energetic repercussion of betrayal has already begun, since the doubt and uncertainty that plague the distrust of infidelity can cause a profound energy imbalance in the person, which will also affects those who are cheating. The energy gets heavy, everything goes down and life can be suspended, stopped, until this issue is resolved.
When mistrust is confirmed, an outburst of anger and hatred comes that also hurts not only those who feel it but those who receive it. Once again, we see karma being generated. Regardless of the reasons that led to unfaithfulness, when we make someone suffer we choose to plant a feeling that we will inevitably reap in the future. Even if this person does not wish us evil and supplies this trauma in a very mature way, emotions have been felt and the effects of it cannot be avoided.
A person's life can change forever after a betrayal, because we know the power of dense spiritual connection that emotional imbalance possesses, opening the door to the influence of spiritual stalkers. One's pattern of behavior and emotional memory can be changed forever and it's terrible to carry this "spiritual guilt."
Someone who was not jealous, for example, can become extremely possessive after being betrayed. Someone who was not suspicious may simply not be able to trust others again.
It's okay to fall in love with someone else, the complexity of life and existence allows this to happen. But the repercussions of this change will determine the karma that will be generated and the energy repercussion that this breakup will have. Ending a relationship or filing for divorce are resources available to everyone, and there is no need to deceive a person who was once the target of your love. Exit through the front door. Make the difficult but correct decision.
Learning with the pain
The only positive point a betrayal can brings us is the incredible opportunity for growth, where we learn to know each other better and to face the deepest problems in a relationship. To try to get rid of the pain is to try to get rid of the situation and its energetic magnetism as quickly as possible, that is, the more anger, hatred and suffering we eat, the more connected we become with the person and the pain it has caused.
The best thing is to let go. No one belongs to anyone and we are permeable to loss and disruption all the time. We can heal our pain without needing this sick connection with those who hurt us.
Everyone who crosses our path has something to teach us or to receive from us. Nothing is in vain and we must know that in life nothing is eternal. Nothing lasts forever. Even the longest, the most glittering reign must come to an end someday. We should keep this in mind when we relate and especially when we are suffering from love.
Moments of pain are great counselors and as we seek to learn from them, we open up to make a huge evolutionary leap in our journey. When suffering comes, learn from it. Question every feeling, every emotion and thought you have and try to know yourself better. When a door closes, a window always opens.
---
You may also like:

98.1% (1312)
---