Your Monthly Horoscope for July 2023
---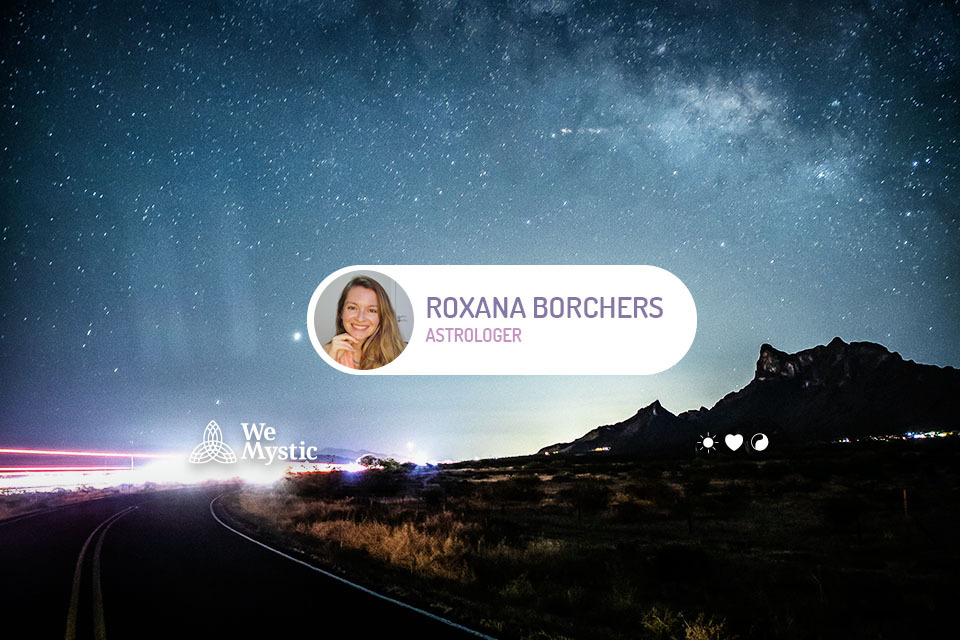 We have reached the month whose perfect setting to portray it is an afternoon on the couch watching a romantic comedy while eating ice cream. And do you know why? Because it is the month of the Sun in Cancer, the sign of romantic, homey, and sensitive (not to say dramatic) energy. And this is the backdrop for this month that, yes, can mess with our emotions, and in case of emergency, a mother's nest will always fit you very well. Check out the Monthly Horoscope for July 2023!
Receive all our tips by email!
Love Astrology? Subscribe Now and Receive Exclusive Content!
Monthly Horoscope for July 2023
We continue with the Leo force in the sky, Mars and Venus in the sign of Leo, but this month it's time to let your guard down. It's no use trying to be the Beyonce of the stage of life forever and ever, one day we will realize the importance of being vulnerable and how it is precisely there that lies our great strength to amplify all our personal power, you know? And then, my dears, when we allow ourselves to do that is when we resurface as a true Renaissance World Tour ready to rock even more out there.
We will have at the beginning of the month good aspects of Mercury in Cancer with Jupiter in Taurus helping us to expand our self-knowledge to recognize our own value, but this may require courage to face certain things that you no longer want for yourself. Trust your intuition, okay? This period of the Sun in Cancer brings us this benefit, so don't underestimate your sensations.
On the 11th Mercury enters the sign of Leo meeting Venus that is already there, while Mars leaves Leo and moves to the sign of Virgo, and this helps us to take more practical actions, especially to make our personal wishes come true and to better organize the routine so that it is more to our pleasure. Even more so with Chiron passing through Aries, it is time to overcome any fear of putting ourselves first.
We begin a new lunation on the 17th, new moon in Cancer, a day to visualize yourself rescuing all the learnings of your history and taking them with you to build your best version of yourself, because this current version will be invited to go through a revision with Venus retrograding on the 23rd, the same day the Sun enters Leo to bring more courage to this Venus Retrograde journey that will last until September 4th. That's quite a long time, isn't it? We can already take advantage of the crescent moon in Scorpio on the 25th to do some cleaning and healing that needs to be done around here and there.

98.1% (1312)
Follow the calendar with the main astrological movements of July
July 03rd – Full Moon in Capricorn
July 09th – Waning Moon in Aries
July 10th – Mars in Virgo
July 11th – Mercury enters Leo
July 17th – New Moon in Cancer
July 23rd – Sun enters Leo
July 23rd – Venus retrograde in Leo
July 25th – Waxing Moon in Scorpio
July 28th – Mercury enters Virgo
July Forecast Sign by Sign
Monthly Horoscope for July 2023 for all signs
Love
Good for singles with a lot of self-confident energy, but if you are in a relationship, be aware that you won't fall into unnecessary fights, and be careful not to hurt your partner since your tongue could be very sharp.
Money
You need organization to give continuity to your plans. I know that the rush of daily life and sometimes
anxiety
will not let you stop for a while, but whatever you are looking for, it's time to sit down, analyze, and plan in a more structured way.
Well-Being
The month calls for more seriousness about your health and a better organization of your tasks, prioritizing a good sleep routine. Have you been waking up very tired? The way you feel when you wake up is a reflection of the way you prepared for bed.
Love
It's time to loosen your grip on things in your relationship. Give yourself some space, allow yourself to analyze things with more freedom. Are you single? Go for it, but don't get attached, okay?
Money
No matter how good everything is looking, it's always good to be prepared. If you don't have any reserves for the unexpected, I suggest you do it. This way you will feel more secure and will be able to take advantage of the opportunities that may arise.
Well-Being
Is there someone in your life who is left with an unresolved situation? I know it is difficult, but making peace is always a path to greater liberation. You don't have to get back together, just clear up any hurt feelings. Time to turn the page, got it?
Love
Whether you are in a relationship or not, the truth is that this is a month to be in a serious relationship with yourself. Don't forget to have your moments of individuality. If you are looking for a partner in the second half of the year, things will be a little more exciting.
Money
Watch out for excessive random and irresistible shopping, because you will be more apt to spend. There is a lot of confidence and luck, but take advantage of it only until the 20th.
Well-Being
I know you love to be with people, friends, and company, but what about going out alone? It is not worth staying online on social networks all the time, the proposal here is to enjoy your own company. You will see how great it will be!
Love
Cancerians will have everything this month! It doesn't seem like the other day you were crying (nervous laughter). You have a lot of magnetism and power of persuasion, but be careful not to overdo it in your relationship.
Money
The second half of the month is super beneficial in this sector for you, it's important to be clear about your ambitions to use this energy in your favor! The 17th and 25th are lucky for you!
Well-Being
A great month to be in contact with children and also with your inner child. Take your nephew for a walk or take up some hobby that you have always loved.
Love
The month continues to be a good one for you, after all, Venus continues to bask in the glow of Leo, but some discomforts in your relationship may start to nudge you again. Sometimes it is something unresolved or that has not necessarily been overcome.
Money
If you couldn't hold on last month and spent too much, unfortunately you will feel the consequences this month. Don't count on luck, work hard. Deal?
Well-being
This month you may need some tenderness in your heart and soul, but it is important that you do this for yourself. The emotional can become more sensitive, allow yourself to take a break and feel what needs to be felt.
Love
The beginning of the month can be a little slow in this area, but by the second half of the month you'll be on the move. If you are single, you can feel more independent and with more attitude, so take advantage of it.
Money
If there is one sign that will be eager to make things happen this month, it's yours! Lots of energy dedicated to your career plan or personal project. There are things you are looking for that need courage more than planning. Okay?
Well-being
It's time to take off the glasses, close the books, put on some makeup, and go out and enjoy yourself! The days will be hard, but for this month if you want to de-
stress
and have an extra dose of energy go out for drinks with your friends. You deserve it, girl!
Love
If you are single and looking for Prince Charming, if he didn't show up last month, it's time to review your strategy. Much more than being open to meeting people, is also knowing which ones you are not open to, you know? Be true to what you believe in.
Money
Be a little more careful at the beginning of the month with impulse purchases, you may be having a little trouble thinking longer term, but it's important, okay?
Well-being
Have you ever thought about taking a course in public speaking, dance, or theater? It is so beneficial for you to develop more of your personal expression. Let your voice and body express itself more.
Love
In
relationships
, avoid arguments this month as things could become more important than they really need to be and you could get hurt. For those who are single, don't insist on something that you already know has no future.
Money
Your family may need some financial help this month, so help them to manage their resources better. At work, if you want to ask for a promotion, do it on the 25th.
Well-being
Prioritize family moments, visit your parents, have lunch at grandma's house, be an active and present listener. If you live far away from them, make a video call or a phone call, but nurture this love. Okay?
Love
If things aren't going so well in your relationship, maybe there's a lack of connection and lightness; maybe you should take up some hobbies or activities together? This could do you a lot of good. For the single ones, the dance floor is still boiling!
Money
You need to rescue your financial
self-esteem
. Have you heard about this? It's about believing more in your money making potential, girl! Finances go through a review and you are invited to accomplish more. Trust in yourself.
Well-being
The month calls for more of a close friends vibe. A nice dinner with those closest to you, you know? Seek those refuges within the core of friends who already know you and welcome you the way you are. Seek to be with people where you feel at home.
Love
Allow yourself to dream and connect with a little more romance, getting your feet off the ground a little sometimes is good for you. After all, when it comes to love it's so good to dream! Make plans with your partner or, if you're single, throw yourself into romance.
Money
This is not the time for any risky moves or counting on luck, the moment calls for caution and reviewing plans. Evaluate how happy you are in your career and how much space you have to show your best.
Well-being
Let's slow down a little? Pay more attention to your internal state, take a
relaxing
candlelight bath, practice meditation or yoga. Take a deep breath and understand that you don't have to take care of everything.
Love
If you are in a relationship, evaluate whether your inflexibility is really about something that is really important to you. Maybe you need to give a little more space to your partner's desires. If you are looking for someone, make sure you are not too demanding with others.
Money
Continue to keep your journey private and be firm with yourself! You may feel like making some career changes, it's time to spend less and save more, okay?
Well-being
You may feel a greater emotional oscillation, sometimes you want to be surrounded by people and sometimes you want to be alone. Just respect each moment without judging, the important thing is to feel good about yourself.
Love
If something is not right in your relationship, you are the one who will have to take the lead in resolving it. Trust your instinct and assume your power, agreed? For single and dreamy Pisceans, don't be too thirsty when you meet someone, take it easy and show confidence in yourself.
Money
Don't make big moves at work yet, or play for luck, or make risky financial moves. Study the scenario, study and gather information, and the right time will come.
Well-being
Let's work on our feminine power? It will be excellent this month! Hairdressing, skincare, a day spa, buying some clothes... If you do it together with your mother or daughter, even more perfect! The mix of
self-care
and ancestrality.
You may also like:

98.1% (1312)
---