Pisces Horoscope for February 2019
---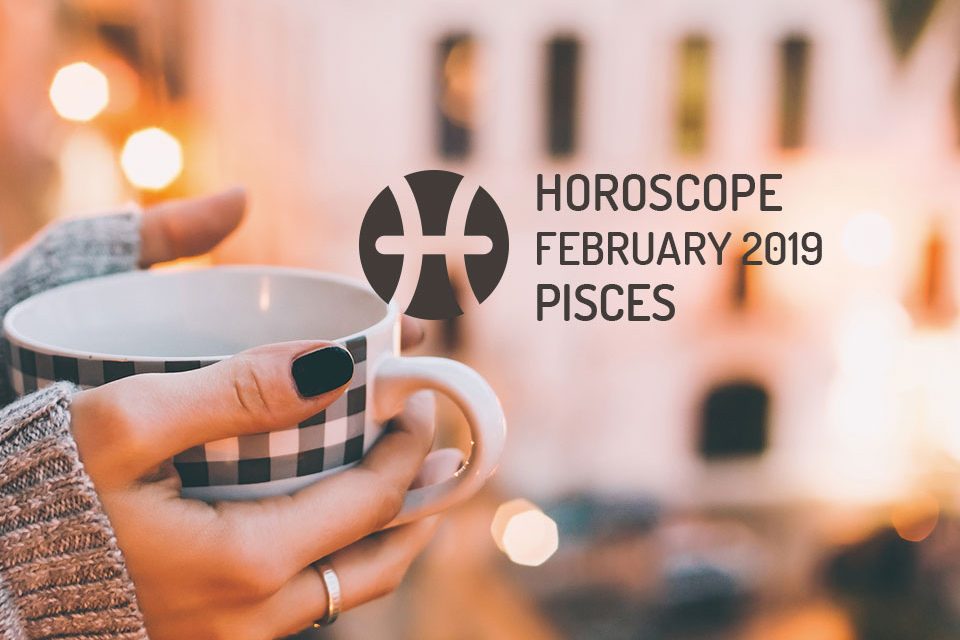 Here is your Pisces Horoscope for February 2019. Every month, you will find at WeMystic the astrological forecasts for your zodiac sign.
Pisces Horoscope for February: what to expect
---
Love and Relationships
In general, February will be a positive period for the natives of Pisces, in sentimental matter. The entrance of the asteroid Eros to the House V of Pisces aims to rekindle the flames of romance and rediscover sensual pleasures.
On the other hand, the Full Moon in Virgo on 04/02 will touch House VII of Pisces, which translates into an emotional cycle that culminates. It doesn't necessarily involve a breakup (although it can happen), but you will have greater awareness of what you expect in a relationship.
Finally, Juno's entry into House IV of Pisces on February 11 will be a reminder of the unavoidable repairs you must undertake at home, the execution of an imminent move, or the acceptance that the person you once were deserves gratitude, as it led you to the point where you are now.
Money and Career
On February 18, Chiron will enter House II of Pisces, where it will remain until April 2027, imposing a guideline of analysis on how you handle your relationship with money.
In other words, the questions are based on whether you respect the energy of abundance, and work with a deserved conscience, or simply a mean to obtain the approval of others, "buy" affection, or evade reality. At this point, it also includes the revision of negative beliefs about material resources ("to be rich is bad" "you have to sacrifice yourself working to live well", among others).
The fact that the Sun enters Pisces on 02/18 and Uranus remains in House II of the fish until 03/05 refers to the fact that you will have the mental clarity necessary to identify the patterns that interfere with your economic success, and you will possibly want to get rid of them with one stroke of the pen.
Nothing could be further from the truth. The presence of Chiron in the House II of Pisces, until 2027, tells you that to achieve healing it is necessary to invest time and a good dose of will, otherwise you will only reach the superficial layers of the problem, and you will relapse before each test.
An important aspect that will accompany this process, will be the retrogradation of Pallas in House VIII of Pisces (from 18/02), which suggests disagreements with relatives or partners, with whom you share goods or business actions.
Differences of opinion arise to help you perceive that, in your optimism, you may be ignoring safer and more realistic paths, or letting the voice of reason be heard, in search of a chimerical ideal or fantasy.
With this transit (retrograde Pallas in House VIII of Pisces) you will learn to trust your business or investment partner (family, partner, associate), not as a child who needs guidance, but establishing a relationship that privileges trust and equality.
In the work environment, the entry of the asteroid Eros to the House V of Pisces, in addition to fanning the flames of romance, it will give greater impetus to your creative projects.
This stellar position, added to Mercury's presence in Pisces (from 10/02), will give you the necessary tools to expose your ideas and proposals to the public.
Mercury in Pisces is an excellent position for those who serve as spokespersons for humanitarian or charitable organizations, as they will strive to get their message across borders.
Finally, Jupiter and Ceres remain in House X of Pisces, which means that your actions today are building the professional image that you will sell tomorrow. Don't give up on your goals.
And with the entry of Venus in the XI House of Fish (03/02), you will have the support of friends and colleagues to achieve your goals. But beware. Remember that Pluto, Saturn and the South Node are also in your 11th House, pointing out that there is still much to learn in the matter of social relations, and it is the new experiences that will provide you with the key.
Health
In February 2019, the natives of Pisces will enjoy vitality and physical strength thanks to the entry of Mercury and the Sun in the sign of Pisces (on 10 and 18/02, respectively).
The presence of the Sun in Pisces (from 18/02) will allow you to gain metal clarity, despite the presence of Neptune in the same sign. It is a particularly favorable alignment for those who are immersed in launching creative projects, as it unites imagination (Neptune) with willpower (the Sun).
In the same way, Mercury in Pisces alludes to the diffusion of ideas, related to an artistic activity, or a social problem that captivates your interest (help is sought for the underprivileged).
This transition (Mercury in Pisces) also constitutes an excellent ally at the moment of getting to know other spiritual currents, or exchanging knowledge with people with a mystical or religious vocation.
In this sense, the entry of the asteroid Vesta to Pisces (01/02) aims to rediscover your own spirituality, and even to dedicate yourself to a discipline or alternative therapy, with the purpose of promoting both inner healing and that of others.
The trend will be reinforced with the New Moon in Aquarius on February 4, which will touch the House XII of Pisces, an event aimed at definitively releasing the past, to start a new cycle.
The available alignments can incite the natives of Pisces to change career to dedicate themselves to something spiritual or creative, to participate in projects of artistic or humanitarian nature, or even to try to balance these aspects with their present professional occupation.
It is worth noting that, with the lunar event of 04/02 and the presence of Vesta in Pisces (01/02), the psychological group therapy sessions will be beneficial to you, as you will understand that you are not alone in the world: many people are immersed in the same process of healing and self-discovery.
In addition to the therapeutic sessions and spiritual practices (meditation, prayer), relaxation exercises, outdoor walks (in places where water abounds), massages and acupuncture, will be the best aspectated activities during the season.
Finally, it is important to note that on 18/02 Chiron will leave Pisces to move to House II of Pisces, where it will remain until April 2027. This planetary movement will help you go from self-discovery (Chiron in Pisces) to the healing of beliefs and self-esteem.
Chiron in House II of Pisces is supposed to stop seeking validation from others through the approval or accumulation of material goods, because you are wonderful as you are, with everything that makes you different.
Discover more about Pisces character and personality traits >>
---
You may also like:
---