Red Agate: get to know the Warrior Stone
---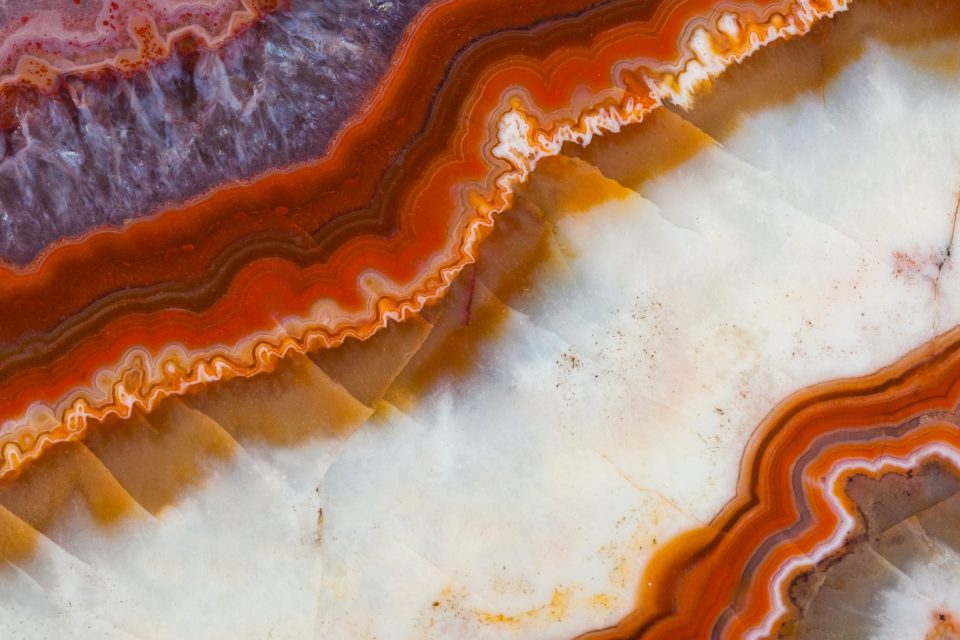 Agate is a variety of cryptocrystalline quartz that many people confuse with Jasper, being the difference between the two that Agate is translucent and Jasper is opaque. Agate can be found in any colour, being the most frequent grey, white, brown, orange, black and yellow. A "pure" agate is white, grey or blue-grey, but today let's talk about the Red Agate.
Receive all our tips by email!
Love Astrology? Subscribe Now and Receive Exclusive Content!
Red Agate, the stability crystal
---
The name Agate derives from the river Achetes in Sicily, where Agates have been discovered. They have been used since the early Egyptians before 3000BC and also in India since ancient times as jewellery. Red Agate is also called the Warrior's Stone.
Every crystal brings a different energy and can be used with different purposes. Agate promotes emotional stability and maturity. Its protective properties encourage security and self-confidence. Red Agate promotes lasting connections! It keeps negative energies and vibrations out of the way.
The stability it promotes goes beyond the obvious; for example, it stops the burning desires for unnecessary things and assists those juggling commitments or multiple jobs. On an artist side of life, it helps writers' express ideas and stabilizes the imagination and inspiration of artists.
It can be used as an amulet when travelling since it promotes security.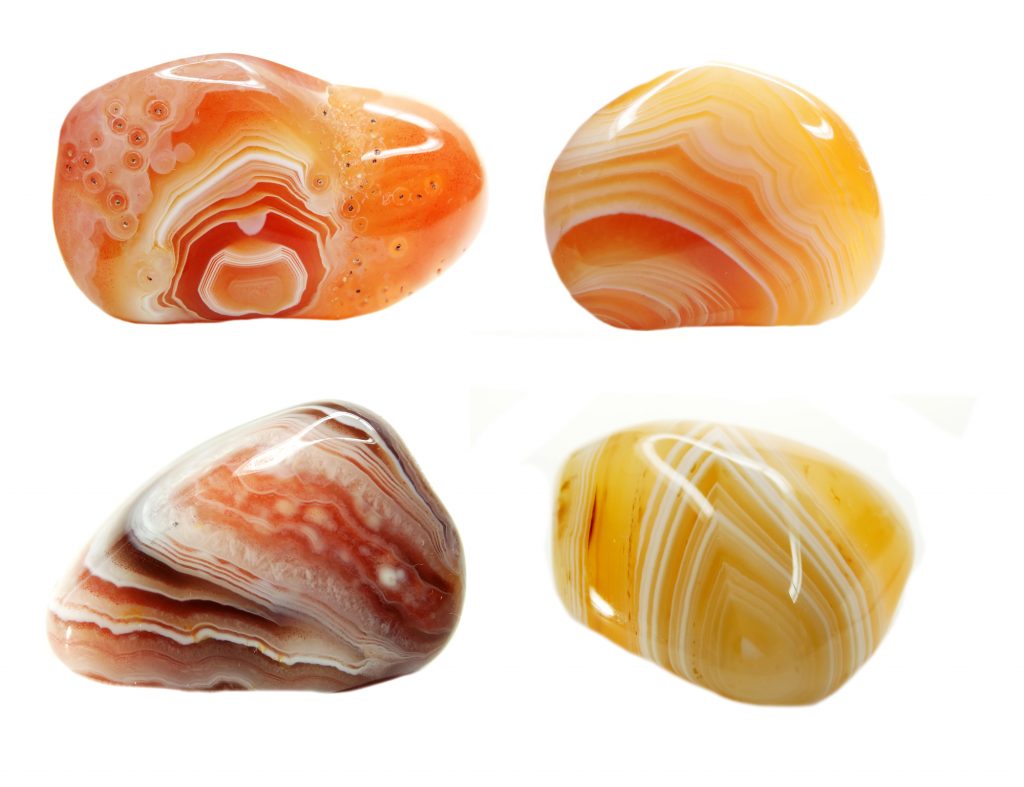 Red Agate and the Chakras
The agate red protects especially the root chakra, which is the primary chakra of the human body. It is located on the coccyx, on the genitals and the perineum. It stands above all for vitality, safety and grounding. But it also affects other energy points of your body:
Heart Chakra: places on this chakra, it heals emotional diseases that prevent the acceptance of love.
Sacral Chakra (abdomen): agate stimulates the digestive process and relieves gastritis.
Crown Chakra: stimulates this chakra bringing celestial and earth energy into the aura and harmonising these two worlds between them and with the physical body.
Third eye: cuts the mental cords that were attached to a previous partner or a manipulative parent.
Red Agate and Physical Healing
Agate stimulates the digestive system and relieves gastritis. It is also beneficial for the eyes, stomach, uterus, intestines, among others and heals skin disorders and itching due to insect bites.
Agate is helpful to the heart and blood vessels. Wearing an Agate in the middle of the chest strengthens the cardiac muscle. Placing it on the forehead is generally effective in curing fever.
Red Agate and Emotional Healing
Red Agate develops a sense of reality and is excellent for those who need to improve logical thinking. It's beneficial in self-analysis and uncovering hidden circumstances that might interfere with well-being. It also promotes self-acceptance and confidence, encouraging to listen to the heart and speaking your own truth. It keeps out the negativity and bitterness of the heart, by healing anger. It is useful for any trauma.
Red Agate and Love
The Red Agate stone will affect your love life if you wear it by bringing in more passion and affection. When you go to date, use the stone or even share it with your partner.
The Agate should be discharged at least once a month! Do it by putting the crystal under running water and charged in the sun or overnight with a rock crystal. Agate chains should be unloaded at least once a month overnight with hematite tumbled stones.
---
You may also like:

98.1% (1312)
---