Tarot Predictions for each Sign in August – The Judgement
---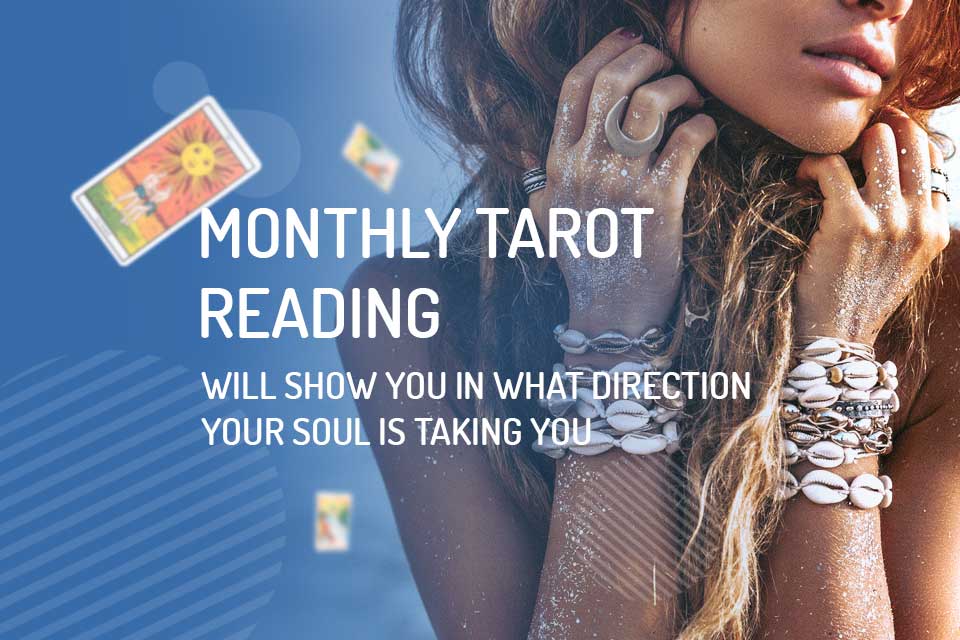 The month of August will be full of contrasts between fear and courage, pain and joy, laziness and enthusiasm, all because it is an extremely long period of the year in most people's perception. With this, the card The Judgment appears as an important figure of the events that tend to follow in this phase for the entire zodiac.
"The Judgment" brings the aura of big decisions, of taking direction and the most difficult choices in all areas of life, whether among friends, in the family context, in love relationships or even in the professional environment.
In this way, the natives of each sign should aim at possible changes and always act with a lot of certainty, reason, and focus, so that everything goes in the best way in this phase of pure prosperity and renewal.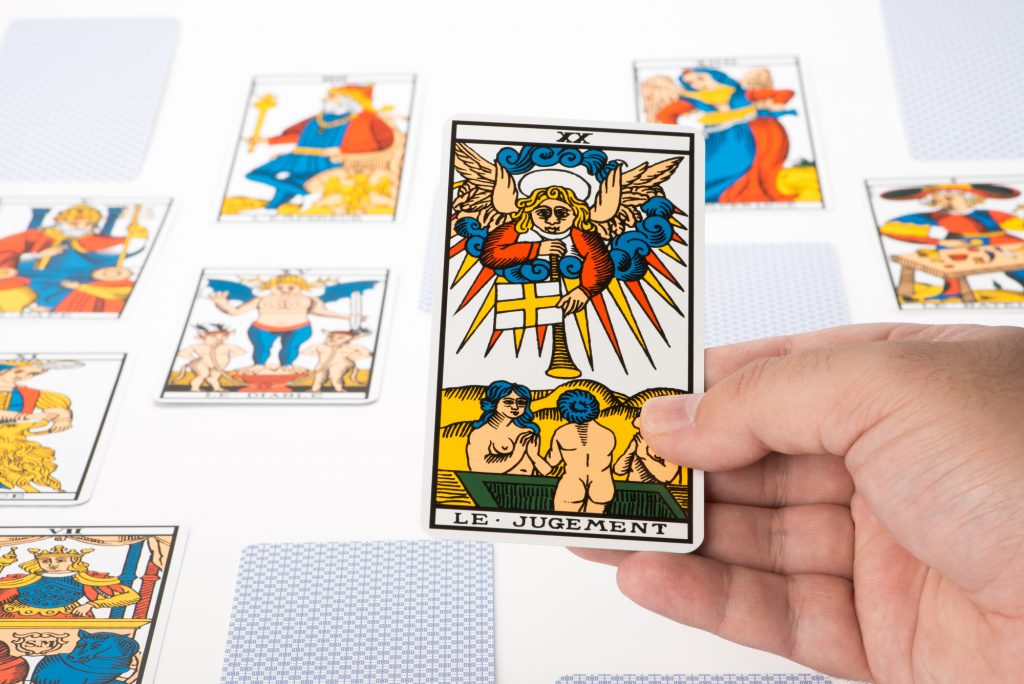 See also which card of the deck will rule your sign this month!
Tarot in August – Advice for each Zodiac Sign
Calmness for Aries
Card: The Moon
This card indicates that you will be more quiet, centered, and intimate, Aries. However, don't let possible anguish or sadness from the past take over your thoughts. In fact, you should use this time to reflect more on the paths you have chosen and to get in touch with yourself and dialogue with the depths of your feelings. In your love life, among family and friends, try to listen more and help those who have always supported you. In your professional life, persevere for the position you want so much and soon you will be rewarded.
Card: The Judgment
This card announces many clarifications, certainties, answers, and good news in your life, Taurus. In your love life as well as in your personal life, your paths will open up and you will find many opportunities and immense prosperity before your eyes, not to mention new contacts and flirtations that will stir your days in a positive way. At the professional level, look for ways to prosper in your company or run after an external position that suits you better.
Introspection for Gemini
Card: The Hermit
This will be the ideal time to be more private and in touch with yourself and your personal projects, Gemini. In general, you will feel a greater need to respect your own wills and follow your oldest dreams. In your love life you will prefer to meet few people and invest in something more serious with someone special. In your professional life, you will be willing to work hard and leave silly competitions aside for the sake of more professionalism and focus on your own activities.
Good News for Cancer
Card: The Empress
This will be the time to put yourself in the spotlight, Cancerian, whether in your personal, love, or even professional life. This card indicates that you will be even more sensual, charismatic, perfectionist, determined, and courageous, putting yourself ready for any challenge in the name of overcoming and going new ways. In general, you will be very focused and will try to turn the game in your favor whenever you can. Just be careful not to be treacherous or let down people who believed in your character and sense of justice.
Self-Control for Leo
Card: The Force
This will be a phase when you show yourself to be much more controlled, determined and meticulous, Leonine. Thus, in all areas of your life you will make it clear that August will be your month to change the course of situations and lead new paths. Internally, try to be very careful and connect with your inner self whenever you need strength to move forward in the face of difficulties and enemies, because you need to trust even more in yourself and in what you want to achieve.
Rewards for Virgo
Card: The World
This card indicates that this will be a month in which you will receive all the fruits of what you have planted, Virginian. Thus, your love life will be going very well, either in an old relationship or with new passions that arise; your professional life will be very promising and prosperous, with good job opportunities and advantageous promotions; as well as good news in the personal sphere, both in the family and among friends, such as marriages, births, and reunions.
Choices for Libra
Card: The Pope
This time will be ideal for you to focus even more on the things and people that really make a difference in your life, Librian. In your professional life, leave intrigues aside and focus on showing what you are about, because your superiors will value this attitude. In your personal life, let things mature in their own time and try to be determined and decisive when it comes to choosing how to move forward, avoiding suffering and unfounded complaints against you: clarity and honesty avoid unnecessary problems.
Card: Temperance
This month will be full of peace, harmony, and the search for balance and well-being, Scorpio. So try to understand what is happening around you and within yourself before making new decisions in your life. In your life with your partner, be more patient and support your beloved as he/she has supported you, because this is the way things flow better, based on reciprocity. If you are looking for a new job opportunity, avoid getting anxious and focus on your skills so that they will place good expectations on your work.
Card: The Magician
August will be a month when you should focus all your strengths and energies toward your deepest and oldest desires, Sagittarian. In life as a couple and in the family sphere, try to make harmony a constant and open your heart more to those around you in each and every situation. In your educational and professional life, this is the time to make new decisions and seek a specialization or fight for a promotion that will satisfy you even more financially.
Card: The Car
This will be a phase of greater prominence and many positive energies in your path, Capricornian. Love-wise, you will be willing to invest more time in interesting people or in your current relationship. In professional life, you will have given more time to colleagues and will prove to be a more patient and understanding person. In family life and among friends, you will be more into reunions and celebratory gatherings, as well as making yourself more available to listen and share fears, uncertainties, achievements, and happiness.
Organization for Aquarius
Card: The Emperor
This will be an ideal time for you to get more organized and get your life on track once and for all, Aquarian. Exactly because of this, it will be necessary for you to take charge of everything around you and act in a more conscious way. In your love life, much more romance and delivery from one to the other are in store. If you are single, don't be rushed, as your flirt can feel quite pressured. At work, position yourself more and make it noticeable how mature and self-assured you are in what you do. If you are looking for a new job, don't hesitate to keep looking for what interests you most.
Lightness for Pisces
Card: The Madman
This card indicates that this will be an extremely transformative month full of adventures in your life, Piscean. In addition, you will be much more relaxed and willing to enjoy the small and big pleasures of everyday life. In your love life, you will be very focused on enjoying and meeting people of all kinds. Professionally, beware of possible carelessness and show that you don't want to lose what you have achieved by foolishness, you are just trying to take life in a lighter way to be even more productive and malleable.
You may also like:
---