Tarot for March 2020: The Devil card
---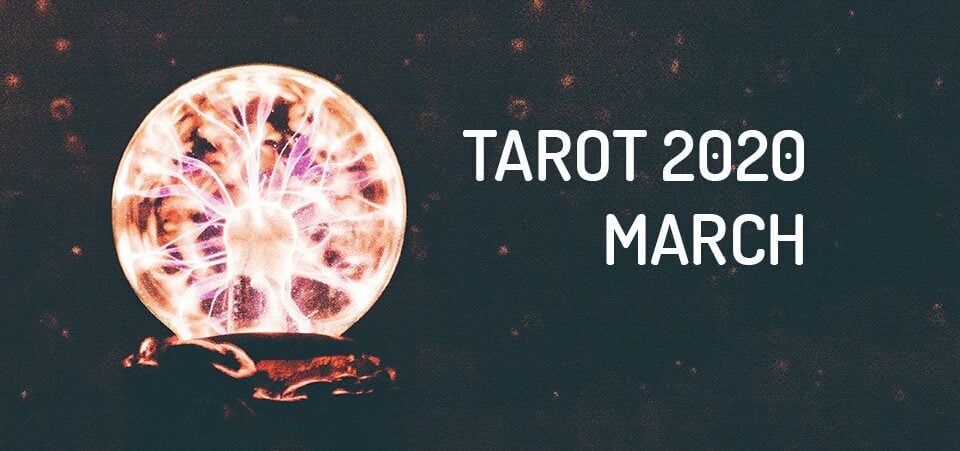 No doubt, in Tarot for March 2020, The Devil can give the impression that you are dealing with a very pessimistic card and will only cause you misfortunes.
The Devil is said to be in the details, and it may be the smallest detail that puts you in trouble. There is nothing wrong with having a secret or delving into the world of taboo if you are doing it safely and responsibly.
But the Devil's card is often an indication that you are approaching something dangerous. However, the loose chains on the Devil's Lovers indicate that you can break free of this trap at any time.
The Devil is a card tarot that should alert you about your choices, whether they are lovers, professionals, but also family. Do not get bored and especially take the time to think. The Devil's Arcane takes you to envy and all the temptations of our world. Its action and strong symbol indicate that you can easily indulge in behaviors and choices that will not be positive for you. This attraction can bring you to very different and surprising behaviors; also changes of character such as extreme nervousness, bad mood, but also anger and violence.
Tarot for March 2020: The Devil
---
The Devil card
The Devil card in Love leads you to carnal love. The sex, passion, desire and pleasure that come from the physical relationship with the one you love. This is the time to beware of temptations that may divert you to different purposes, such as parties and hype. Anyone who wants to build something more meaningful with someone must pay attention not to succumb to someone's interests and passions.
On the other hand, the possessiveness and selfishness that go hand in hand with these deep desires may be more thrown into a lake of intensity and mixed feelings. Seek personal pleasure but try to have balance.
When it comes to work, the Devil of the Tarot for March 2020 shows that it is necessary to feel pleasure and fun for material achievements. But it warns of the risk of lust, and the desire to materialize through unethical and moral means.
Endowed with a lot of wit and insight and beauty that seduces, fascinates and deludes; The Devil Card shows a person endowed with wild and animal attributes. Thus, they are in a position between human gifts and the instinctive characteristics of animals. This seduction can lead you to the desires, powers and vanities that make you forget rules of good conduct and ethics.
These elements can be used for the positive side or not. It depends on your ability to moderate your ambition and to control your wills, possessions and passions.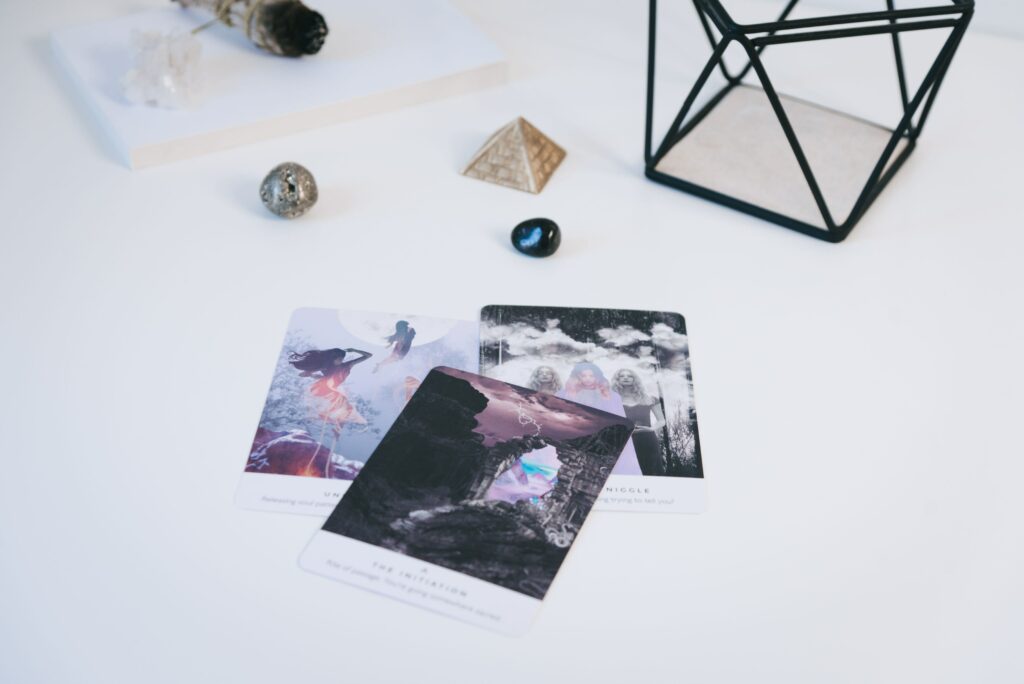 The message of The Devil card
This card augurs an excellent period: success, goals achieved, determinism, will and daring. This is the time to dare to take even the most risky initiatives; you have the full potential to get everything you want.
Period of evolution, of grandeur and triumph. For some, it will be necessary to be careful not to find yourself manipulated by a person of power, very charismatic, who may abuse you. Live your life intensely, but keep your free will.
Tarot for March 2019: interpretation of The Devil card
---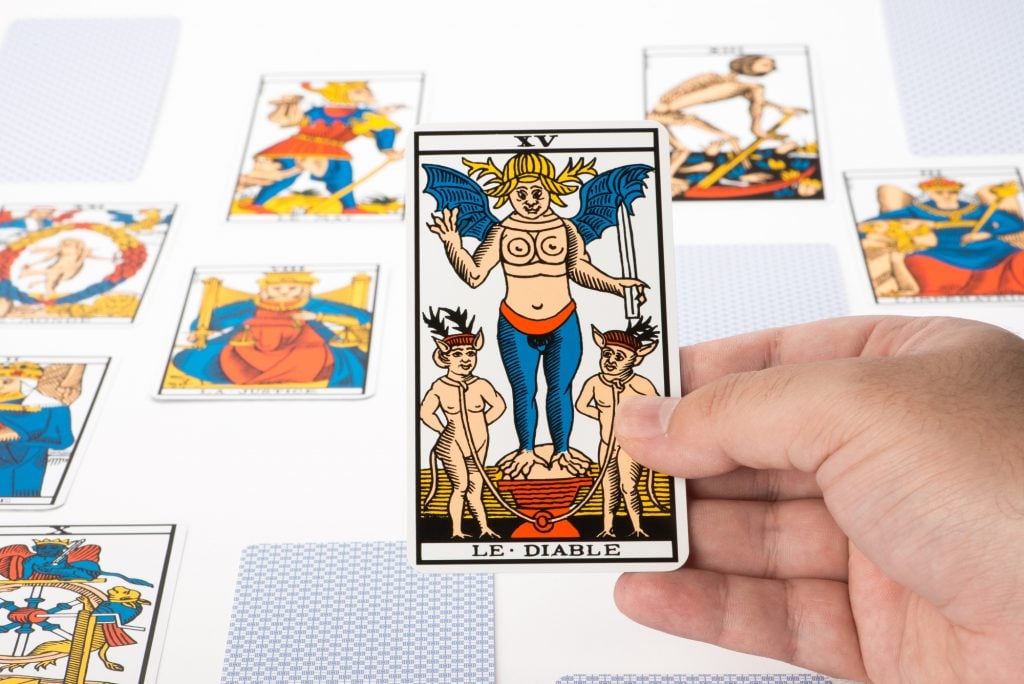 This controversial figure is represented with horns and bat wings, both male and female sexual attributes. An androgynous being that rules the night, and it has two beings, one of each sex, tied to its side that don't look very sad either. Rather, they give you the sensation that they worship the Devil.
The interpretation of this card would be submission to instincts, to passions that burn within us and that can direct our actions.
This card also represents the personal charisma of every individual, the power of animal seduction, creativity or magnetism. Qualities that go hand in hand with not so positive qualities such as jealousy, greed, vices or fear.
This card is very related to money. Its presence in this month indicates that there will surely be a significant influx of money, both expected and unexpected. This economic improvement will allow you to acquire certain luxury items or to buy goods you will be able to show off to others.
We will have to be careful when this card appears because we will become avaricious beings, only interested in money. It is also possible that our environment is full of very competitive people who always want to win, so it is highly recommended to do a thorough review of the content and fine print of all the contracts and businesses we are involved in.
In Tarot for March 2019,The Devil shows us the vices we submit our bodies to, such as tobacco, drugs, alcohol … But we must not worry about just the body, but the mind too, so we must beware of certain obsessions that can be radicalized.
Our love will be passionate, with a lot of sexual intensity. Of the type that is not easily forgotten. It will also warn us of the proximity of violent or jealous people.
---
You may also like:
---