Tarot for March 2019: The Devil
---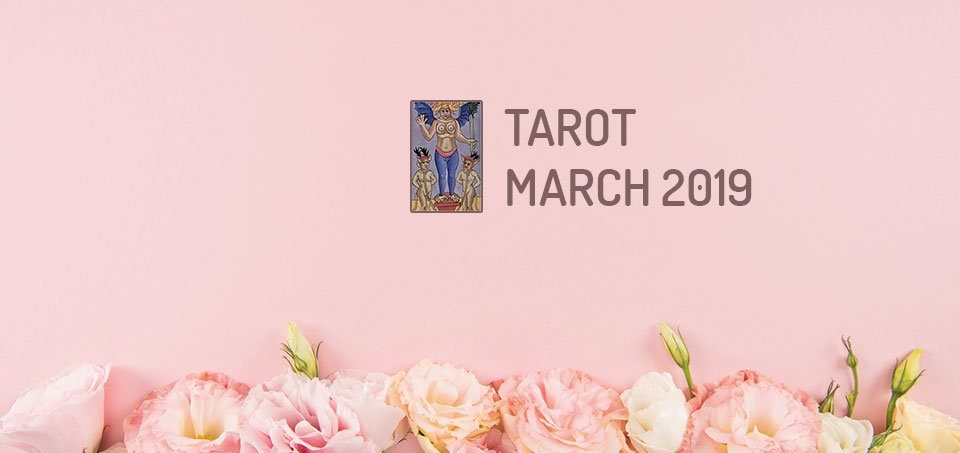 In Tarot for March 2019, The Devil is the arcana that dictates what happens and it represents magnetism, charisma, creativity or the power of selfish desires.
There is no doubt that consultants will assume that the card is very negative and that it will only bring them misfortunes. However, we should make sure to move past the surface level related to its imagery. We must dive into the concept to be able to correctly interpret the meaning.
If we focus more on numerology we can see that this arcana's number is fifteen, which is a multiple of both five and three. Five is the number of spiritual searching, while three represents creativity. Therefore, there are positive aspects that are often not taken into account.
Tarot for March 2019: interpretation of The Devil card
---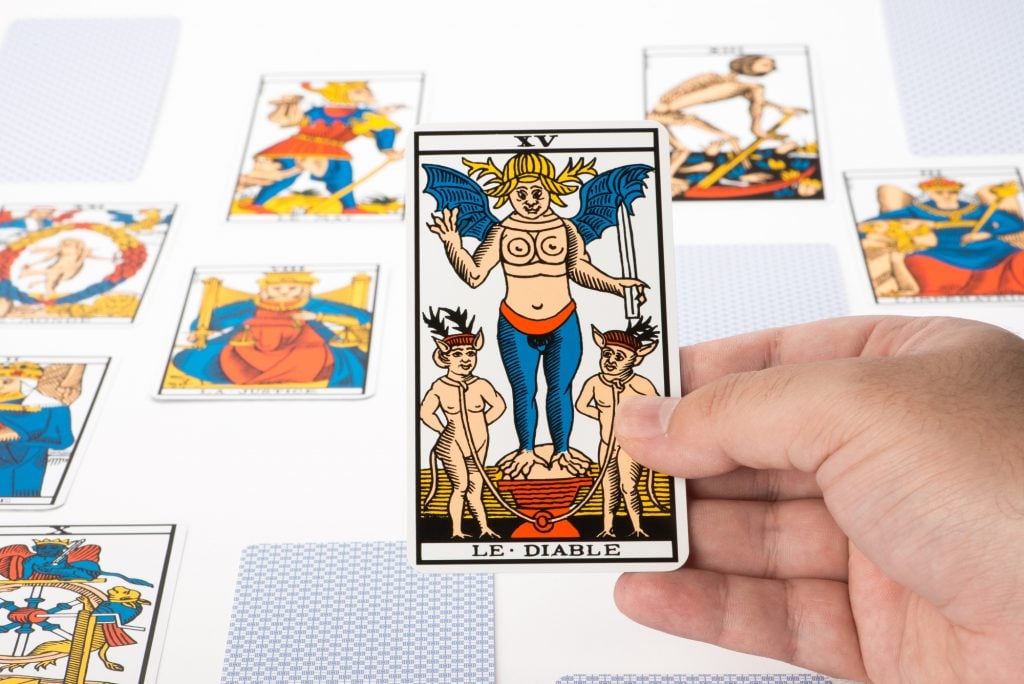 This controversial figure is represented with horns and bat wings, both male and female sexual attributes. An androgynous being that rules the night, and it has two beings, one of each sex, tied to its side that don't look very sad either. Rather, they give you the sensation that they worship the Devil.
The interpretation of this card would be submission to instincts, to passions that burn within us and that can direct our actions.
This card also represents the personal charisma of every individual, the power of animal seduction, creativity or magnetism. Qualities that go hand in hand with not so positive qualities such as jealousy, greed, vices or fear.
This card is very related to money. Its presence in this month indicates that there will surely be a significant influx of money, both expected and unexpected. This economic improvement will allow you to acquire certain luxury items or to buy goods you will be able to show off to others.
We will have to be careful when this card appears because we will become avaricious beings, only interested in money. It is also possible that our environment is full of very competitive people who always want to win, so it is highly recommended to do a thorough review of the content and fine print of all the contracts and businesses we are involved in.
In Tarot for March 2019,The Devil shows us the vices we submit our bodies to, such as tobacco, drugs, alcohol … But we must not worry about just the body, but the mind too, so we must beware of certain obsessions that can be radicalized.
Our love will be passionate, with a lot of sexual intensity. Of the type that is not easily forgotten. It will also warn us of the proximity of violent or jealous people.
---
You may also like:
---