Therapeutic Yoga: isn't all yoga therapeutic?
---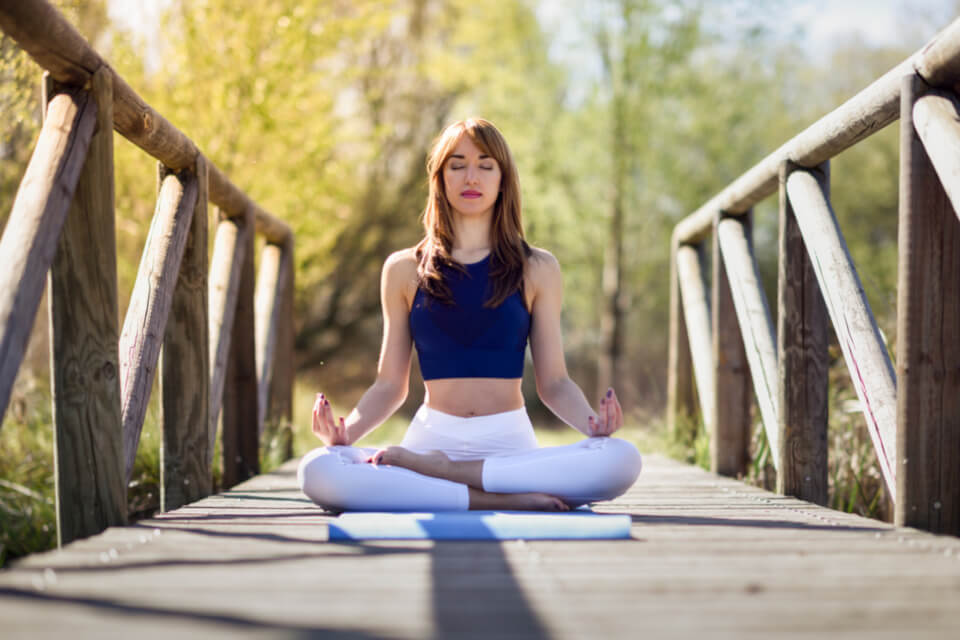 Therapeutic Yoga is a style that is focused primarily on helping with any concerns of the individual practitioner. It can help with physical or mental issues, ranging from addiction or depression, to a torn muscle or back pain.
2024 predictions are out
Discover the stars predictions for new year!
What makes Therapeutic Yoga different?
---
Therapeutic yoga is much more strategic, intentional and tailored. The yoga you will do, will be prescribed, as opposed to a more generalized asana and mindfulness session you see more commonly at big studios or gym classes.
Your yoga teacher will also be unique. Unlike most teachers, therapeutic yogis, will be specialists in one area of health. This expertise could be related to the body, for example the nervous system or a specific illness, such as cancer. Alternatively, they may be trained in a complimentary therapy such as counselling or Reiki.
There will be a very clear focus on meditation and pranayama (breathing exercises) to foster mindfulness. Therapeutic yoga puts the mind and body connection at the forefront of practice, with the belief that all problems must be solved both emotionally and physically.
Therapeutic yogis may also focus on diet and the Ayurveda systems. Ayurveda is an ancient system of medicine and is mentioned alongside yoga in the Vedic texts as a way to maintain optimum health and fitness. By incorporating Ayurveda principles one can help clear toxins from the body and digestive system . This internal cleansing will then enhance effects of regular asana practice for health.
Therapeutic yoga can also be a good starting point for beginners. You can be assisted into poses, which can help you develop your flexibility and strength in a more nurturing environment with much less likelihood of injury.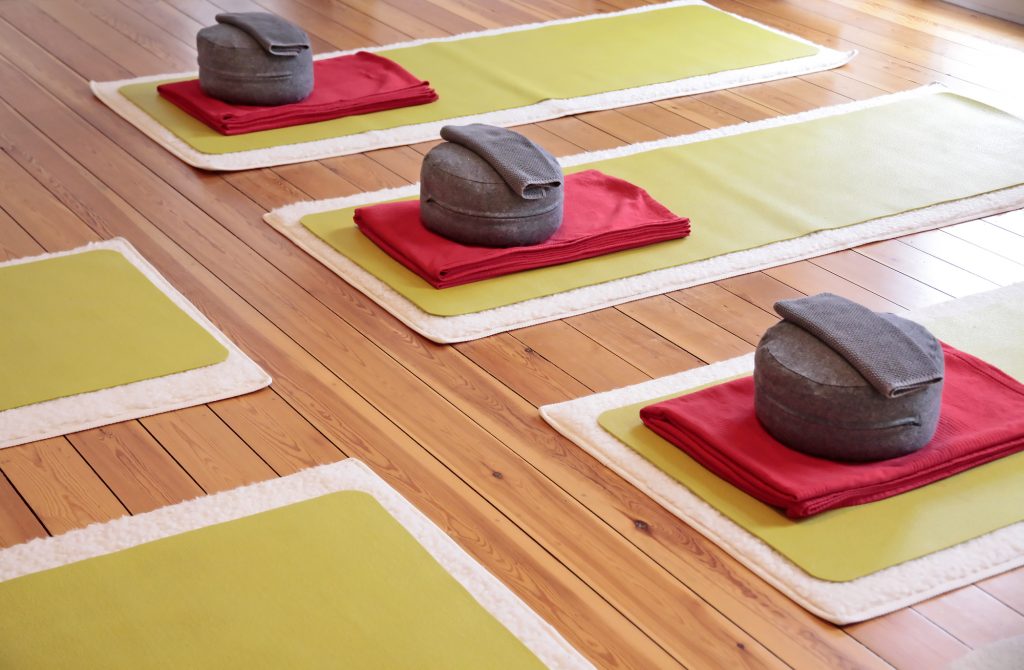 What to expect in a therapeutic yoga class?
Lots of pillows! Not to mention, bolsters, straps and a whole host of equipment to ease you into postures and to help you relax. Things will go slowly, think hatha being performed in slo-mo. The point is to be present and aware so don't expect any vinyasa flow here.
Therapeutic Yoga for mental health
A body of research carried out at Pennsylvania State University suggests that yoga is beneficial to those with depression, anxiety and other mental health symptoms such as insomnia.
Regular practice was found to bring about a relief to symptoms, with patients scoring higher on wellbeing questionnaires when assessed pre and post yoga treatment.
Therapeutic yoga for physical ailments
Yoga has been found to have a positive impact on treating musculoskeletal issues such as sciatica and hip problems. It may also provide welcome relief for those with permanent disabilities.
Unlike tradition physiotherapy, yoga looks after spiritual health too and may help break emotional links that are the true cause of some physical pain.
Expect to find Therapeutic Yoga relaxing and uplifting. You should see improvements in mood, physical strength and flexibility, not to mention a better nights sleep.
Treat yourself to a therapeutic session and see how it could benefit you.
---
You may also like:
---