Aquarius Horoscope for June 2018
---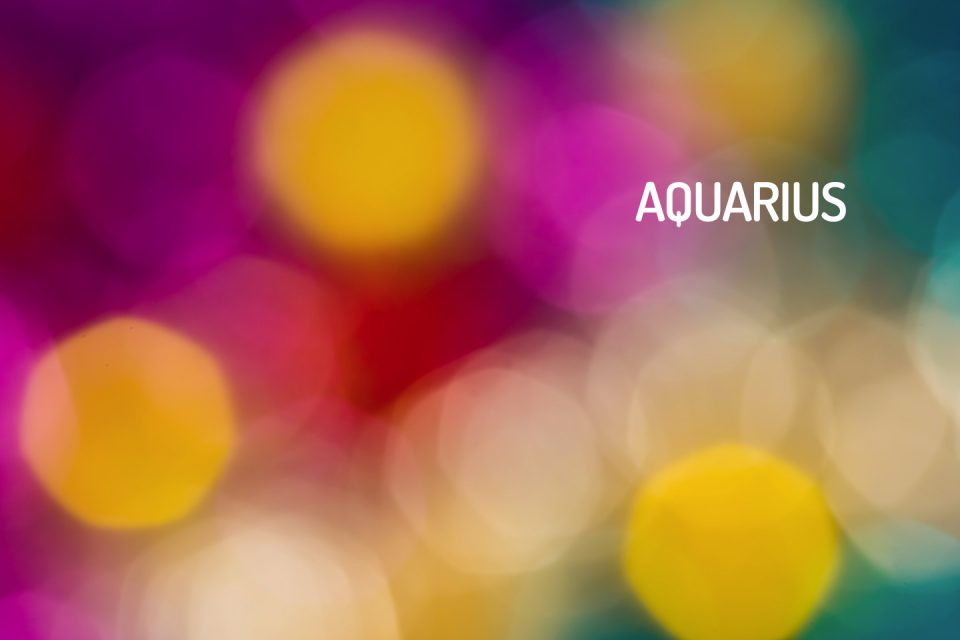 Here is your Aquarius Horoscope for June 2018. Every month, you will find at WeMystic the astrological forecasts for your zodiac sign.
Aquarius Horoscope for June: what to expect
---
Love and Relationships
The first half of June will be a positive period for natives of Aquarius with respect to love and romance. The New Moon that will take place on the 13th, under the influence of Gemini, will touch the V House of the sign of the water carrier, indicating the possibility of a new relationship for single people.
On that same day, 06/13, Venus will enter the VII House of Aquarius, so couples will enjoy a pleasant period, and will be able to work on issues related to privacy, trust and the future.
On the other hand, Uranus in the IV House of the water carrier will continue to promote changes at home, not only physical ones but emotional ones as well.
Let go of resentment, practice forgiveness and gratitude, and open the door to a new era. Something that you shouldn't neglect during this period of the year is the beginning of Mars in retrograde, which will happen starting on June 26th, and right on top of the Aquarius sign.
Mars in retrograde in Aquarius can lead to conflicts when working as a team, delaying important collective achievements because you want to stand out individually. Within relationships with significant others, this planetary position can encourage selfish attitudes and something of a competition with your partner, which are both unhealthy.
Fortunately, Chiron is in the III House of Aquarius, which can be interpreted as healing through communication, which includes not only the way you speak to the people around you, but your internal dialogue (what you say to motivate yourself or sabotage yourself).
If you integrate the energy of Chiron into your conversations, you will advance in your interactions with other people, without increasing tensions or misunderstandings.
Money and Career
Neptune will begin to retrograde in the II House of Aquarius on June 18th, a planetary movement that can push natives of the sign to make unnecessary purchases or fall victims to third party interests which are related to purchases.
Neptune in retrograde casts a shadow over this area of ​​the astral map, where the event occurs, which is why you need to stay aware, accept your reality, and not make any plans with financial resources until they are securely in your hands.
On June 28th, Ceres will enter the VIII House of Aquarius, which means that you can count on the support of close relatives or your partner when deciding how to spend money, especially funds from shared assets.
It is important to note that this doesn't mean restricting your freedom, but rather recognizing other points of view and taking time to reflect before making a decision; since Neptune in retrograde can make you especially optimistic and carefree.
Be grateful to have people that you can trust by your side and do not get carried away by petty interests, because they are thinking clearly about what is essential for your peace and well-being.
With respect to work, you will stand out for your own effort. You may be chosen to lead a project or a new team, which will create a little bit of envy (Vesta in retrograde in Sagittarius, starting on 06/13).
However, you will know how to take on any difficulty or tough situation using your natural cunning, thus reinforcing your leadership position. Avoid arguments or getting involved in third party gossip, which can easily lead you into a trap.
For entrepreneurs of the Aquarius sign, June marks a period to plan the relaunching of your brand or set new goals for expansion, without neglecting the strategies that have gotten you to this point, in circles different from those you've been in until now.
Remember that Jupiter continues in retrograde in the X House of your sign, showing that it is time to reflect on the image you want to project to the public, and if the path you have followed so far is aligned with your true purpose and career.
For students of Aquarius, June will be relatively calm, a time when you can enjoy your past achievements and progress, so long as you do not neglect any pending assignments. Do not leave everything for the last minute or you will be in serious trouble.
Health
The entry of Mercury and the Sun into the VI House of Aquarius, on June 12th and 21st respectively, will allow natives of the sign to enjoy a nice boost of physical strength and vitality. It is an excellent season to make changes to your food and exercise habits with the help of qualified professionals.
The presence of the asteroid Palas in this same location (VI House of Aquarius) is a powerful stimulus when planning and adding tasks to your daily routine (do not waste it).
Uranus, ruling planet of Aquarius, is under the influence of the Taurus sign, so it is better if the sons and daughters of the water carrier avoid overeating, since that can easily turn into a habit.
On the other hand, remember that Pluto and Saturn will continue in retrograde in the XII House of Aquarius, the place where the Full Moon of June will also occur on the 28th.
Astrologically, the Full Moons represent endings or conclusions. The lunar event on June 28th, which will happen under the influence of Gemini, represents the closure of the past and unresolved situations for Aquarians.
Pluto and Saturn in retrograde guide your journey inwards, in order to illuminate all the dark places; whereas the Full Moon, places a limit on negative feelings which are especially heavy.
During the month of June, the activities with the best outlook (for natives of Aquarius) are outdoor walks, therapeutic sessions with medical specialists, and practicing activities such as yoga and tai chi.
---
You may also like:
---