Aquarius Horoscope for May 2018
---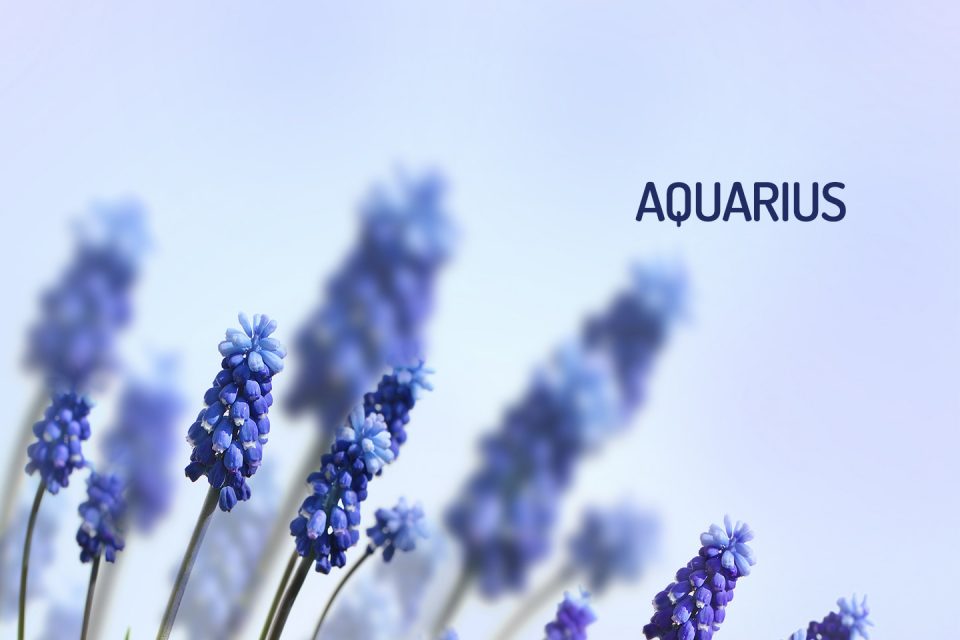 Here is your Aquarius Horoscope for May 2018. Every month, you will find at WeMystic the astrological forecasts for your zodiac sign.
Aquarius Horoscope for May: what to expect
---
Love and relationships
Uranus, the ruling planet of Aquarius, will enter the IV House of the sign during the month of May (05/15), indicating an innovativeness when undertaking changes at home, but also a deep sense of disconnection related from your natural family.
With respect to this, it can be physical or psychological distance. Chiron in the III House of Aquarius shows that the path of healing is through conversation, whether it is internal (what you say to yourself) or with the people around you (family, partner).
It is time to leave the past behind, and promote new life plans. The moments of solitude and introspection will be the perfect catalyst to organize your ideas, and choose a definitive direction.
On the sentimental level, things will go smoothly for couples of the sign. Joint activities such as a change of residence, home remodeling or debates on the education system of the kids will be resolved with respect and good will, without any type of impositions.
The entrance of the Sun to the V House of Aquarius (05/20) signals the arrival of someone important in the life of singles. In families, this alignment can announce the arrival of a new member (pregnancies, births).
Money and career
In the economic sphere, finances will remain stable for the natives of Aquarius during the month of May; however, avoiding superfluous expenses and investing in long-term savings plans is recommended.
With the entrance of Venus to the VI House of the sign of the water carrier (05/19), you will feel the need to invest in a change of image that accompanies your process of professional growth.
It can be about refreshing your own appearance, or transforming the work area (change of design of blogs or web pages, redecoration, organization in accordance with the principles of Feng Shui).
If you work with business partners, you will find the support you need in your partner (Ceres in the VII House of Aquarius), who will be in agreement with those changes that bring them closer to new work objectives.
Subsequently, the entrance of the asteroid Palas to the same site (VI House of Aquarius), on 05/21, will result in a better disposition towards daily tasks, and strategic planning of work routines.
It should be noted that if you dedicate yourself to something in the field of communication (written or audiovisual), May will bring a significant event for you, as Eros will enter into the III House of Aquarius.
Eros, the asteroid of lust and desire, is usually associated with eroticism and pleasure, but it is also linked to creative passion, the things we can love or hate intensely.
In this sense, the entry of Eros into the III House of Aquarius indicates that, in addition to charming somebody else with your speech or being charmed by an eloquent speaker, the opportunity for an amazing project will arise.
It will be something connected with your personal interests, so it will not be perceived as an additional burden, regardless of whether it is part of your usual work routine or if it is a personal initiative.
Jupiter will be in retrograde in the X House of Aquarius, reminding you that you will not achieve your desired professional career on the first attempt; however this should not be a reason to discourage you, but instead a reason to keep pushing and adjusting your strategy where it is required.
For students with the sign of Aquarius, May will be a quiet period in which they will enjoy their achievements and feel confident for the future. Planning out assignments in advance will bring greater success than expected.
Health
Although the mood of the Aquarians will be somewhat reactive, a product of the entry of Mars to the sign of the water carrier (05/16), in general they will enjoy good health during the month of May.
However, it is important to keep in mind that the warrior planet can impel the sons and daughters of Aquarius to overreach on the physical plane (running or working until exhaustion, lifting more weight than usual).
Mars is capable of turning any activity into a competition, however innocent the situation may seem; that is why, in order to maintain balance, it is advisable to respect time for rest.
If you want to keep your physical strength at its maximum, it is advisable not to exaggerate with demonstrations of strength and avoid staying up late as much as possible. It is essential that you have enough time to relax.
The accelerated pace of work that will be imposed during this period, coupled with intense unconscious activity, can easily lead to episodes of stress and nervousness, so rest will be a key factor.
Uranus, the ruling planet of Aquarius, will enter the IV House of the sign in the middle of the month (05/15), which can be interpreted as a radical change in behaviors associated with your birth family and current home.
It is interesting to note that this alignment is complemented by the presence of Saturn in retrograde and Pluto in the XII House of Aquarius, which the asteroid Vesta, also in retrograde, will join starting on 05/08.
Both Saturn and Pluto make references to exploring in the deepest part of the kingdom of the XII House (hidden enemies, subconscious, spirituality, mysticism), focusing on old obstacles, and proceeding with an honest approach.
There is no point in trying to avoid contact with your inner world, because this concern will be with you wherever you go and whatever you do. Vesta, on the other hand, will direct your energies to remind you of the importance of connecting with your divine essence.
Another important aspect that Aquarian natives should consider during the month of May is the increase in fertility levels, a favorable event for those wishing to start a family.
---
You may also like:
---