Aquarius Horoscope for May 2021
---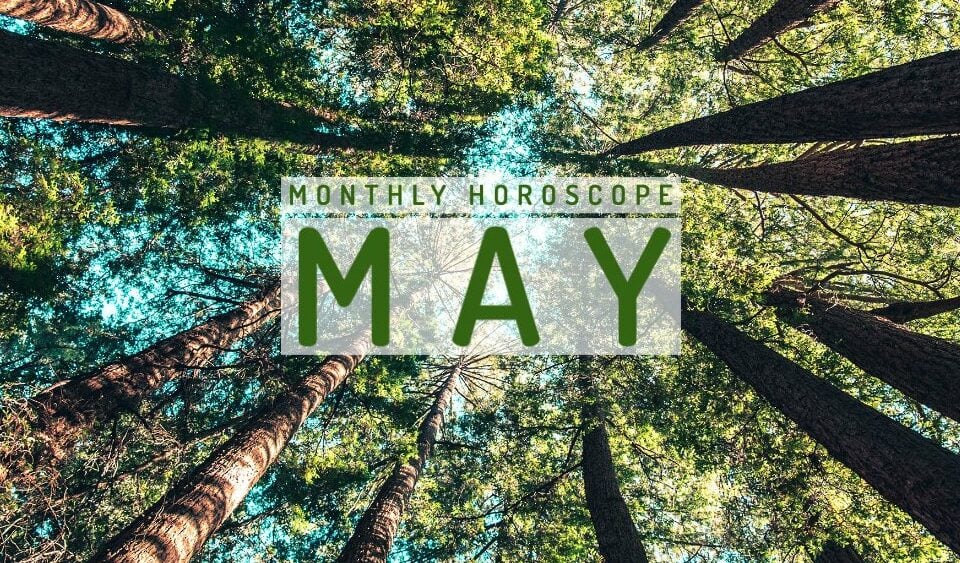 Here is your Aquarius Horoscope for May 2021. Every month, you will find at WeMystic the astrological forecasts for your zodiac sign.
Aquarius Horoscope for May: what to expect
---
Aquarius Horoscope for May: Love

---

On May 3, Mercury will enter House V of Aquarius, which for singles of the sign of Aquarius will bring with it different opportunities for fun, romance, and creative activities.

However, the planet of communication will retrograde in this location (House V), from 05/29 to 06/22, which suggests internal contradictions, given the possibility of starting a new relationship.

In the same way, Mercury retrograde in House V of Aquarius, alludes to communication problems with children and / or subordinates. If this is your case, it is advisable to show patience, and not let yourself be overcome by anger.

The fact that Venus and the Sun also enter House V of the sign of Aquarius (on 05/08 and 20), suggests that the attraction towards the object of desire is powerful, reaffirming the native in their determination.

As Venus in the V House, she will star in a trine with Saturn in Aquarius (05/19), questions will be raised about the potential of the other, as a partner in a long-term relationship.

For the couples of the sign, the presence of the asteroid Vesta in House VIII points to a true surrender to the other, both in the intimate plane, and in the offer of emotional support, in moments of crisis.

On the other hand, the arrival of the dwarf planet Ceres to House IV of Aquarius, speaks of sharing with the family; cultivate interaction with distant relatives; and build a home, where your loved ones enjoy safety.

This trend will be reinforced with the New Moon in Taurus on 05/11, on House IV of the sign, which announces the possibility of a move, reforms, or the acquisition of a new family property.

Finally, the total eclipse of the Full Moon in Sagittarius on 05/26, will happen in House XI of Aquarius, inviting to connect with new people; renew confidence in your ideas; and reconsider who your real friends are.

Aquarius Horoscope for May: Money

---

The entry of Jupiter into House II of Aquarius (05/13) implies the possibility of extraordinary income, salary increases, bonuses, promotions, and good luck in financial transactions.

In the workplace, the entry of Mercury into House V of Aquarius (05/03), refers to a state of creative intensity, in which inspiration will be channeled towards new personal and professional projects.

However, it is important to remember that the planet of communication will retrograde in this sector of the astral map (House V), from 05/29 to 06/22, so it is advisable to avoid hasty decisions.

Mercury retrograde in House V, can materialize as mental blocks, concentration difficulties, and (temporary) paralysis of a proposal, which can lead to a state of pessimism and frustration.

To take advantage of this planetary movement, take time to review old initiatives to give them a new life; and studies new strategies and support tools that facilitate the creative process.

Since Venus and the Sun will also make their entrance into the V House of Aquarius (on 05/08 and 20, respectively), you will have a greater chance of success, if your goal is aligned with the expression of your talents and interests.

Note: on 05/21, the Sun in House V of Aquarius will form a square with Jupiter in House II, an alignment that invites you to re-plan resources and investments, for greater efficiency in the development of initiatives.

An astrological aspect of special relevance, during May 2021, is the Great Trine of Water that will star the Moon in House X, Mars in House VI, and Neptune in House II.

This setup speaks of embracing your purpose / mission, and directing efforts in one direction, rather than dispersing yourself. Every little action will bring you closer to the goal, don't despair.

Aquarius Horoscope for May: Health

---

The trine between retrograde Pluto in House XII of Aquarius and Mercury in House IV (05/02), favors the analysis of traumatic experiences and childhood fears, with the accompaniment of professional psychologists.

In this sense, the beginning of the apparent retreat of Saturn in Aquarius (05/23) points to the identification of self-imposed limiting beliefs, and their transformation.

Similarly, Saturn retrograde in Aquarius warns of lower limb injuries, diseases of the skeletal system, fractures, fissures, and joint pain.

It is worth noting that, despite this trend, the presence of Mars in House VI of Aquarius favors the physical recovery of the sons and daughters of Aquarius, and their participation in training routines of moderate intensity.

Jupiter retrograde in House XII of Aquarius can become an ally to explore hidden fears, and the realm of the unconscious; but it also alerts about the possibility of encountering false teachers or gurus.

Recall that Pluto also fulfills its annual apparent setback in the XII House of Aquarius, which indicates a profound transformation of the internal state of the native, not without resistance.

On May 17, there will be a trigon between retrograde Jupiter in House XII of Aquarius and the Sun in House IV. This alignment fuels a feeling of gratitude for the past and family ties as part of preparing to open up to new experiences.
---