Aries Horoscope for January 2020
---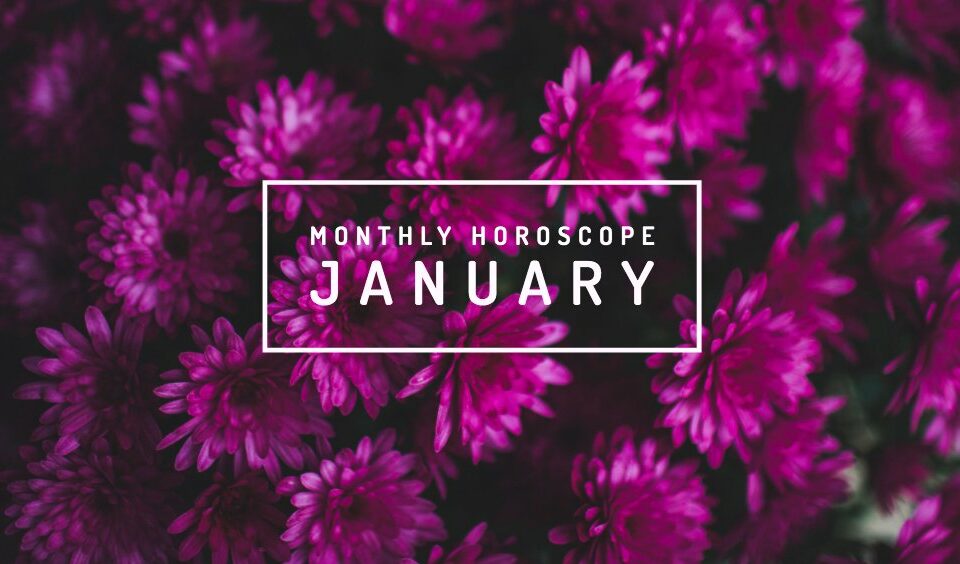 Here is your Aries Horoscope for January 2020. Every month, you will find at WeMystic the astrological forecasts for your zodiac sign.
Aries Horoscope for January: what to expect
Aries Horoscope for January: Love

---

The penumbral eclipse of the Full Moon in Cancer, on January 10, will touch House IV of Aries, indicating that the focus will be on family relationships, home management, and the comfort zone.

You may find yourself more emotional than usual, especially in situations involving parents or older relatives, or what seems like teasing behind your back.

Before issuing an impulsive response, which will lead to greater difficulties, carefully observe the situation and the real motives of those involved.

The lunar event is favorable to reflect on how old habits, beliefs and self-imposed limitations, that restrict your personal and professional expansion (Jupiter in House X of Aries).

On January 27, Lilith will enter the sign of Aries, where it will remain until October 2020. With this astrological position, there is a powerful link with the instinctive nature of being.

The Aries' native can assume a rebellious attitude, increasing his impulsivity, and the reactivity of their responses (attention to unnecessary conflicts). For singles of the sign, this transit means going after what they want without fear of the consequences.

For Aries couples, the presence of the asteroid Juno in House VII of the sign points to a greater commitment to common goals, and the manifestation of equitable agreements, within the relationship.

Aries Horoscope for January: Money

---

The beginning of the direct phase of Uranus in the House II of Aries, on January 10, points to the implementation of the necessary actions, to finalize the restructuring of personal finances.

This transit also refers to avoiding participation in a business or transaction, which seemed promising, but hides "skeletons in the closet" (pay attention to details).

If you really want to turn your finances around, you should be honest with yourself about money management, and the beliefs you have about it.

January 2020 is an excellent period to contact a financial advisor, or a coach in the field, to analyze your possibilities, and overcome self-imposed limits.

On the work level, remember that Jupiter entered the X House of Aries in December 2019, and will remain in this location until 2020/12/18. With the planet of expansion, in this location, you face a year of professional growth.

The natives are aware of their ambitions and want to project themselves into the future; It is likely that a change of direction will arise within your work area, since you will be considering what really motivates you.

We cannot forget that the stellium (accumulation of planets) that formed in December 2019 on House X of Aries, will continue active until March 2020. This alignment implies an intense flow of energy.

Avoid holding on to old methods, or increase your work hours to stand out. It is important to maintain an efficient self-care routine (rest, food, exercise), to contribute to the internal balance.

On January 12 there will be a conjunction between Saturn and Pluto, in House X of the sign. This event happens once every 34 years, and announces drastic changes, which unfold slowly.

The entrance of the asteroid Pallas in the east sector of the astral map, on 01/18, constitutes the perfect ally to carry out a strategic planning of your personal and professional objectives, in the medium and long term, with emphasis on changes you want to conquer.

Another astrological aspect to consider, during this time of the year, is the entry of Mars to House IX of Aries (01/03), which encourages taking concrete actions to publish writings, travel or international agreements, opt for an academic position, or start a new cycle of studies.

Last but not least, the New Moon in Aquarius on January 24 will touch House XI of Aries, a location where Mercury, the Sun and the dwarf planet Ceres will enter, on 16, 20 and 31 of January.

With this configuration, we talk about the beginning of group or collective projects, which will help you to project your professional and social image, in new spaces of interest.

Aries Horoscope for January: Health

---

January 2020, will be a period focused on the psychological and emotional health of the natives of Aries, in addition to the connection with the divine, through the exercise of one's own spirituality.

As you will remember, Chiron remains in the sign of Aries, which drives to work the internal wounds, associated with the identity of the subject, and the way it is affirmed, before others.

Lilith's entry into Aries, on January 27, will give a touch of aggressiveness to this personal search. The native will be strict when defending their limits, opinions and needs.

With Chiron and Lilith in the sign of the ram, it is essential that you avoid clinging to the known (old social masks), and recognize the value of requesting specialized support (psychologists, therapists).

Some patterns and beliefs are easier to overcome with the accompaniment of an objective professional, who provides you with emotional management tools, and new points of view.

On the other hand, the entry of Venus into House XII of Aries, on January 13, constitutes an invitation to connect with the inner world, through forgiveness, self-pity and spirituality.

It is important to note that the planet of desire (Venus) will be in conjunction with Neptune, on January 27, precisely in House XII of Aries.

Although this astrological aspect is not the most flattering to start a project or resume a relationship (there is a tendency to idealize and see all pink), it is favorable for the creation of artistic pieces.

Likewise, Venus in conjunction with Neptune in House XII of Aries, feeds inspiration (take note of your ideas), and allows you to establish a link with the highest vision of your being (Higher Self/Divine Self/Inner Divinity).

With this planetary alienation, activities such as introspection, visits to natural spaces with presence of water, practice of meditation, prayers or other forms of devotion, are well aspected.
---