Aries Horoscope for January 2019
---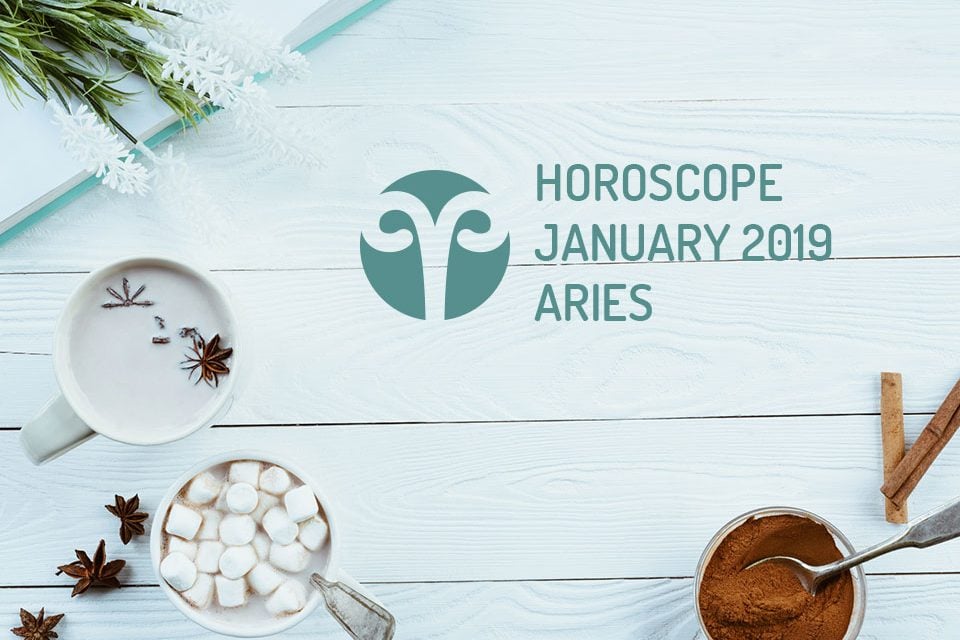 Here is your Aries Horoscope for January 2019. Every month, you will find at WeMystic the astrological forecasts for your zodiac sign.
Aries Horoscope for January: what to expect
---
Love and Relationships
The presence of asteroid Pallas in House VII of Aries and Eros in House III indicate a relationship of trust with one's life companion, in which one can act as another's advisor in situations of conflict.
This will be very useful, during January 2019, as there is great astrological pressure on the Aries natives, to make real changes in their life (go to the bottom of the matter, not stay on the surface).
On the one hand, the beginning of the direct phase of Uranus in Aries (06/01) invites to demolish old personal schemes, which no longer contribute to what one wants to build; while, on the other hand, the Sun Eclipse in Capricorn (05/01) promotes a transformation of consciousness, a greater approach to the purpose of life, and a new perspective around social status.
For many Arians these alignments may involve separations, but for others it will provide the necessary clarity in their feelings to take the next step in a relationship (commitment, marriage). The trend will be reinforced with the Full Moon Eclipse in Leo (21/01), which closes an emotional cycle and defines what is truly sought in a relationship.
For an Aries native that is single, January 2019 will be a period in which they attach greater importance to the intellectual connection than to the physical connection of a suitor. In this sense, Venus' entry into House IX of Aries (07/01), where Jupiter is also to be found, points to relationships with people from other cultures, who despite the distance (literal or figurative) commune with your same system of beliefs and ideas.
Money and Career
January 2019 will present interesting challenges for Aries. The presence of asteroid Juno in House II of Aries indicates an excellent opportunity to invest in your personal and professional development, (participation in workshops, courses, forums, conferences, start of a new exercise plan or food).
In addition, Juno in House II of Aries invites you to pay attention to those issues that affect your material security (purchase or refurbishment of homes; underwriting of insurance; creation of trusts or retirement funds; valuation of assets).
Another important aspect to bear in mind is that, during the first week of January, Venus will be in House VIII of Aries (on 01/07 it will move to House IX), which means that the conditions will be given to reach an agreement with partner, couple, or family on the destination of certain funds, business or assets.
Although Venus will leave House VIII of Aries on 06/01, the dwarf planet Ceres will remain on this site until 24/01. This translates into not only talking about joint investment ideas, but also taking action and executing the necessary steps to put them into practice, if you want to see results in the short and medium term.
In the professional sphere, perhaps it is where we will see the greatest astrological influence for Aries, in January 2019. With the presence of Uranus, directly in the sign of the ram (from 06/01) there is talk of changes in structures, which until now the native considered working for it.
This trend will be reinforced by the Sun Eclipse in Capricorn, which will take place on 05/01 and will affect the House X of Aries, which indicates new professional objectives or social status (commitment, marriage, separation).
The most relevant changes may include starting or ending a work or personal relationship; devoting more attention to one's own projects, within or outside the usual work environment; deepening the level of interaction with groups (colleagues, communities), and performance dissemination strategies.
It is worth noting that the Full Moon Eclipse in Leo on 21/01 will play House V of Aries, closing a cycle related to the exploration of creative talents and how they are put into practice.
The situation raises questions to the native of Aries about whether he is really taking advantage of all his potential, or if he or she is in the right place (or surrounded by the right people) to fulfill his/her life purpose.
Bearing in mind that, in House X of Aries (where the Sun Eclipse in Capricorn of 05/01 will take place), Saturn, Pluto and the South Node are also found, we can intuit that this is a karmic process that will not develop in a day, as there are many schemes to overcome, to realize a true transformation; however, the solar event indicates the first stretch of the road.
Finally, Venus' entry into House IX of Aries (07/01), where Jupiter remains, suggests an excellent period for establishing contacts with people of other cultures, travelling (for business or training purposes), and initiating language courses or abroad. This alignment is favorable for students of the sign, who will feel gained to participate in discussions of ideas with friends and colleagues (Mercury in House XI, from 24/01).
Health
On January 6, Uranus begins its direct phase in the sign of the ram, although it will remain in this planetary position for a short time (the 06/03 will enter Taurus), its presence translates into greater mental clarity for Arians, at the time of making important decisions related to a process of change (mainly in the areas of work / vocational / social status).
However, it is worth remembering that Uranus in Aries can foster eccentricity in subjects such as physical training and the adoption of a new diet, two subjects that will be on the table in January 2019, after the excesses of the December festivities.
Before getting involved in miraculous diets that promise to make you lose 8 pounds in a week, regardless of the damage it may cause to your health, it is advisable to consult with your family doctor or a specialist in nutrition, who will design for you a food plan appropriate to your requirements and physical condition.
You may not lose weight overnight, and as any significant change takes time to reach the goal, but you will have results that you can keep in time, and most importantly, you will not jeopardize your health, by a matter of ego misunderstood.
On the other hand, the entrance of the Sun and Mercury in the XI House of Aries (the 20th and 24th of January, respectively) indicate that friends and colleagues will constitute an essential motivating element, if you include them in your work and exercise routines.
However, keep in mind that Lilith is also in House XI of Aries, so it is not advisable to mix gymnastics with magnesia, i.e. do not tell your co-workers what you only refer to your closest trusted friends, as this could cause long-term problems.
Discover more about Aries character and personality traits >>
---
You may also like:
---