Aries Horoscope for June 2018
---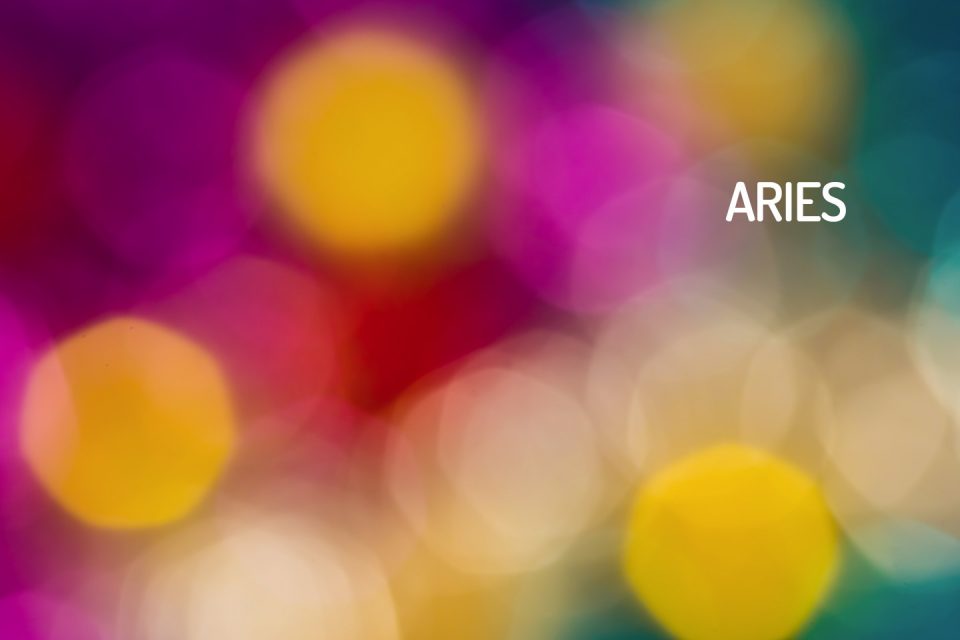 Here is your Aries Horoscope for June 2018. Every month, you will find at WeMystic the astrological forecasts for your zodiac sign.
Aries Horoscope for June: what to expect
---
Love and Relationships
The available alignments during the month of June will have a powerful impact on the sons and daughters of Aries, who have Juno, Chiron and Eros present in their sign.
Juno in Aries can bring conflict to your relationship when one of the partners tries to impose themselves on the other continually, but this astrological position also indicates personal commitment.
This energy combines with the entrance of the asteroid Sapho (or Sappho) to the II House of Aries, which suggests finding security in those people who share the same values as you ​​(Sapho also suggests love between people of the same sex).
On the other hand, Eros in Aries focuses on discovering what awakens your creative passion, and Chiron encourages developing better self-knowledge and acceptance of your true self, which may indicate extreme internal and external changes.
One of the main obstacles that natives of Aries must overcome during this period of the year, is the retrogradation of the asteroid Vesta in the IX House (starting on 06/13), something that induces them to stubbornly hold on to their own ideas, rejecting opportunities to expand their horizons.
Although the Arians' social life will not be as happy as they expect, due to distancing that the retrogradation of Mars (06/26) will have on the XI House (groups, friends), they won't have to wait for love opportunities.
Venus, planet of desire, will enter the V House of Aries, starting on June 13th, and Mercury will join it on 06/29; which means that the desire for romance, adventure, fun and pleasure, will be active for the restless Arians. Do not waste it.
Important: the North Node of Karma is also located in the V House of Aries. This gives an excellent opportunity to clean up your past and receive new lessons related to love and creativity.
Money and Career
Finances will remain stable for the sons and daughters of Aries during the month of June. The general trend will be an increase in revenues and there will be good opportunities in negotiations for real estate or fertile land.
However, even if the economic situation is favorable for making extra expenses, it is important to avoid impulse purchases or to leave the predetermined budget for the period.
Remember that Uranus is in the II House of Aries, which suggests new ways of thinking in terms of valuing people, resource management and intellectual matters which will be developed in the upcoming years.
In this sense, the risky management of money, which can unbalance your budget and generate unhappiness in the future, will give way to a more reflective and respectful attitude regarding money's energy.
With respect to the workplace, the entrance of Ceres into the VI House of Aries (06/28) represents how you use your skills to help others in their work, while taking care of your professional duties at the same time.
It should be noted that Mars is in retrograde in the XI House of the Ram starting on June 26th, which means that relationships within large groups can present some serious difficulties.
Natives of Aries can feel that they are being relegated into second place (generating deep apathy), or, on the contrary, they may try to counteract the tendency, trying to impose themselves by force. This situation is capable of causing imbalance and stress, so be careful not to get too provoked or too motivated. It is very likely at this time of the year that you will feel more comfortable working individually or with one or two coworkers.
On the other hand, Saturn and Pluto remain in retrograde in the X House of Aries, where the month's Full Moon (06/28) will also occur under the influence of the Capricorn sign. These alignments indicate situations linked to the professional or working sector
(X House) that complete after a period of deep reflection (Pluto and Saturn in retrograde).
It is not just changing your job from one day to the next, because the involvement of Saturn and Pluto (in retrogradation) make it a slow process with a great deal of analysis concerning the possible implications and consequences.
So much thinking can the Arian to despair, who will want to take action as soon as possible, coming across apprehensions (Mars in retrograde), deep fears (Pluto in retrograde), and responsibilities (Saturn retrograde).
At this point, the change that is brewing can include greater exposure to the public, rethinking strategies for work, a change of industry or company, and the search for a path you can really identify with. Saturn and Pluto are in retrograde which force you to search for what you really want in your professional life in the depths of your soul, and the Full Moon makes it clear that you can not remain indifferent or stay put in your comfort zone once you realize what you want.
June will be a productive period for the students of Aries, especially for those dedicated to psychology, spiritual therapies and research (Vesta in retrograde will enter the IX House of Aries, starting on 06/13), although the idea of ​​sharing knowledge with others or receiving external assistance in developing projects will probably not make them very happy.
Health
Mars, ruling planet of the ram, will begin its phase of retrograde starting on June 26th, which can bring some imbalance on the mental plane for natives of Aries.
You should try to respect regular hours of rest, and save some time for activities that you find relaxing, either alone, in the company of your partner or close family members.
It should be noted that the apparent retrograde of the warrior planet will occur in the XI House of Aries, which indicates two differing trends: apathy towards group events or the desire to impose yourself on other people no matter the cost.
For the first one, Arians might feel that their freedoms are being limited by the presence of third parties (especially colleagues and friends), and assume a kind of passive resistance as a sign of discontent.
On the other hand, the second behavior alludes to turning agreements with third parties into a kind of competition, where it is crucial to be the winner, even if it means creating misunderstandings or hurting others. Both situations can overload the Arians systems, which emphasizes the importance of getting some rest to maintain internal balance and to get a space for healthy reflection on personal actions and the actions of others.
The entry of the asteroid Sapho into the II House of Aries (06/06), demonstrates the need to be surrounded by people who share the same values ​​as you in order to maintain personal security.
Finally, the entrance of Ceres into the VI House of Aries (06/28) marks the beginning of a favorable period for starting diets or making improvements in your eating, exercise, work and home routines.
Make sure to avoid excessive self-criticism which can be an additional trigger for stress (in addition to Mars in retrograde). Ceres in the VI House of Aries benefits using your energy wisely, leaving aside selfishness and discovering how your work can become a stepping stone for other people.
---
You may also like:
---