Aries Horoscope for March 2019
---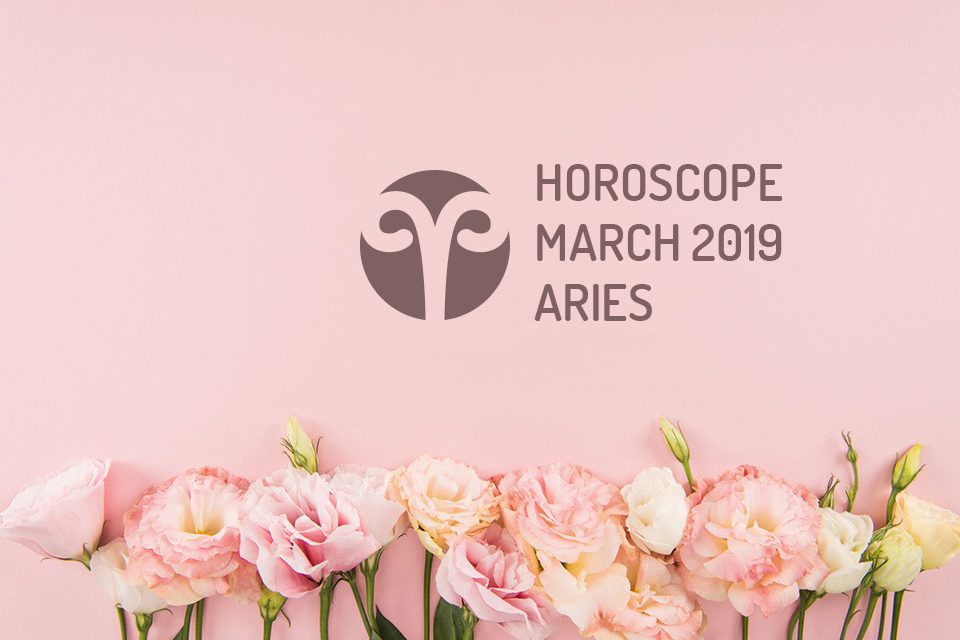 Here is your Aries Horoscope for March 2019. Every month, you will find at WeMystic the astrological forecasts for your zodiac sign.
Aries Horoscope for March: what to expect
---
Love and Relationships
Mercury will be retrograde from March 5th to March 27th, under the influence of Pisces. This transit will affect House XII of Aries, an area of the astral map that refers to hidden enemies, spirituality and karma.
With Mercury retrograde in the House XII of Aries, the natives of the sign will have the opportunity to reflect on the past, what they should leave behind and the goals for the future.
With the entry of Venus in this same location (House XII of Aries), on 26/03, the reunion with people or situations of the romantic past is imposed.
It is worth pointing out that this approach does not have to lead to reconciliation, or the repetition of old patterns, on the contrary, it is an opportunity to test your learning.
Another aspect you should keep in mind, during March 2019, is the entry of Uranus into House II of Aries (06/03), location where the planet of change will continue until 2026.
Uranus in House II of Aries alludes to the transformation of your value system, and the structures that sustain self-esteem and personal worth, from authenticity (not appearances).
On the other hand, on March 20, the Full Moon will take place in Libra, an event that will affect the House VII of this sign, which indicates a change of status in the subject of relations and associations.
The Full Moon suggests the end of a cycle, so we could talk about a relationship that ends, or changes course by changing the status or distribution of responsibilities.
In addition, let us not forget that on 29 March Eros will enter House V of Aries, a stellar position that favors the enjoyment of sensual pleasures, games with friends (attention to Venus in House XI from 01 to 25/03), communication with descendants and creative channeling.
Money and Career
On March 6, Uranus will enter House II of Aries, the site where will remain until April 2026, except for a brief incursion into Gemini from July 07, 2025 to November 06 of the same year (2025).
This means that it will initiate a process in which the sons and daughters of the ram will be restructuring their beliefs about money, self-esteem and personal worth.
Uranus in House II of Aries indicates that the chances of success increase if you include planning, stay out of siren chants (which is too good to be true), and avoid impulse action on economic issues.
On the work plane, Jupiter in House IX of Aries speaks of expansion through contacts abroad (moves, travel, business), professional and academic improvement (acquiring new skills or updating existing ones).
While there is potential to start ventures or assume greater responsibilities in the usual work area (a new position or team), the fact that Pluto and Saturn are in the House X of Aries points to the need to create the bases first.
Another aspect that you must take care of, during March 2019, is the retrogradation of Mercury in the XII House of your sign, from 05 to 27 March. This transit is an alert not to repeat actions of the past, such as carrying the responsibilities of others or giving confidence to someone you know does not deserve it, or does not hold you in good esteem.
Venus' passage through House XI of Aries, from 01 to 25 March, will present a clear opportunity to promote group projects (remember that you do not always have to be the leader), or to incorporate new values into the teams formed.
Health
In general, the physical health of Aries natives will remain positive during March 2019. However, the retrogradation of Mercury in House XII of the Ram (from 05 to 27/03), warns about the danger of obsessions, phobias and psychological disorders.
It is important to bear in mind that the Sun will be in House XII of Aries, until March 19, and on March 26, Venus will make its entrance in the same location (House XII), where Neptune and Vesta in turn meet.
This is a fascinating planetary alignment to work, with a professional therapist or psychologist, negative mental patterns that are buried in the unconscious.
Mercury in the twelfth House is an astrological aspect that speaks of high perception and deep investigation. In retrograde course, this planetary position suggests analysis, review of hidden motives and connection with old memories.
In this sense, with Vesta and Neptune present in the 12th House of Aries, during the retrogradation of Mercury, the native is also encouraged to question his beliefs and reconcile with his spirituality.
You may feel compelled to participate in akashic archive reading sessions, spiritual response therapy (SRT), reiki, or other, to clarify certain concerns.
Individual practices, such as meditation and prayer, are also very well aspected for this period of the year.
Let us not forget that on March 6, the New Moon will take place in Pisces, which will precisely touch the XII House of Aries, proposing a cut with the past, from gratitude, acceptance, and connection with the divine.
On the other hand, the planets in House XII allude to enjoying moments of solitude, contemplation and reflection, and with Venus' entry into this location (26/03) there will be much canvas to cut over errors and successes, committed in ancient relationships.
Finally, the entrance of the Sun in Aries, on March 20, will bring greater physical strength and vitality to the natives of the sign. This is an excellent planetary position to reconnect with your personal goals, and start a new physical or sports routine.
Discover more about Aries' character and personality traits >>
---
You may also like:
---