Aries Horoscope for May 2018
---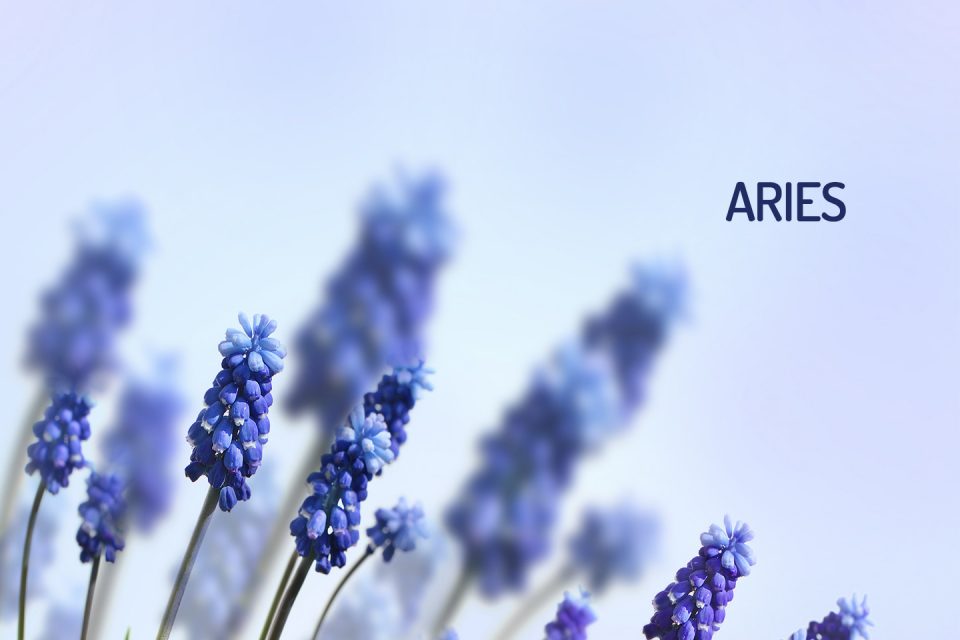 Here is your Aries Horoscope for May 2018. Every month, you will find at WeMystic the astrological forecasts for your zodiac sign.
Aries Horoscope for May: what to expect
---
Love and relationships
May is a month full of alignments that will drive Arians to work on their trust, both their trust with themselves, as well as the trust they give to people in their immediate surroundings (partner, family, friends).
First, Chiron is in Aries, indicating to the natives of the ram that it is time to work (deeply and intimately) on any insecurities that they are hiding, among other aspects of their personality.
On the other hand, Jupiter is in retrograde in the VIII House, which can lead to arguments with a partner or relatives, for economic reasons, but this is only on the surface level.
It is important that you go beyond appearances and recognize that the origin of the conflict underlies trust (you feel that other people do not trust you, you refuse to place trust in others, or even in yourself, even if you boast otherwise).
Also in the VIII House, the asteroid Psyche is present. It is a figure that represents a link with the soul. This celestial body represents vulnerability and learning how to trust through relationships.
Psyche teaches you how to use emotions in your favor, but in low vibrations it can lead you to become a slave of your feelings. Chiron in Aries and Psyche in the VIII House highlight the importance of looking on the inside (self-knowledge), and shifting your understanding towards yourself, before others.
The entrance of Venus in the IV House of Aries, on May 19th, will bring harmony to the home and family. The smoothness in communication will promote the necessary understanding, always put in your part and release the shield of pride.
Note that Uranus will enter the II House of Aries, starting on May 15th, beginning a gradual change in your value system (especially related to self-love), and in the same way the asteroid Eros will enter Aries, on 05/24.
Eros is the asteroid of desire and eroticism, but its influence extends beyond the sexual sphere to creative passion also. Thus, it relates to a period of rediscovering pleasure and your true personal goals (what you are passionate about, what you want to achieve).
Money and career
In general, the natives of Aries will have a good financial outlook in the month of May. The presence of the Sun in the II House of the ram (until 05/19) indicates obtaining a significant sum of money, through unconventional methods (monetization of a pastime, payment of old debts).
Likewise, the entrance of Mercury in the same astral site (II House of Aries), on 05/13, will bring positive news for the sons and daughters of the ram that work in activities related to commerce, transportation and media (including social media).
It should be noted that Mercury being in the II House of Aries represents an excellent period to diversify sources of income (start a business, provide advice, or charge money for any skills or services not previously exploited).
At this point it is not about leaving your occupation or current job, but about creating new streams of resources and taking advantage of your innate talents. The entrance of the asteroid Eros to Aries, on 24/05, will facilitate the process.
Although Eros is usually linked to erotic energy and desire, it also corresponds with creative passion, so it can awaken neglected talents which can be used for your own benefit.
Another point in favor is that the New Moon that will take place on May 15th, and it will affect the II House of Aries. This lunar event is conducive to organizing the financial world (debts, payments, salary adjustments) and opening yourself up to prosperity.
However, it is imperative to keep in mind that Uranus will enter into Taurus on the same day, May 15th, a real revolution that will turn the world of the II House of the ram upside down.
Uranus in Taurus imposes the desire for independence at work, either in a job that offers you complete freedom of action, or in a space where you can be your own boss.
Uranus is the energy of independence, rebellion, autonomy and eccentricity, but with the influence of Taurus, any new process must be preceded by reflection and not by mere impulses.
It is therefore recommended to avoid risky companies and investments (do not commit the sin of overconfidence), and prepare plans in advance (Uranus in Taurus provides little room for improvisation).
Important: Jupiter continues in retrograde in the VIII House of Aries, which indicates continuous tension between couples, related to economic issues. You can overcome the situation by working on trust in the relationship.
Another thing to keep in mind in the month of May is the continuation of the retrograde phase of Pluto and Saturn, in the X House of the ram.
Mars, the warrior planet, will leave this site (X House of Aries), starting on May 15th, which will help to reduce the reactivity of Arians in issues related to authority figures.
This is an interesting situation, from an astrological point of view, because retrograde Saturn in the X House advocates for maintaining stability at any cost, and reducing risk.
While the entry of Uranus into the II House indicates (planned) new beginnings, and Pluto also in retrograde in the X House of the ram, will let ambitions and dark thoughts (tyranny, unreasonable demands) show through.
It is a clear signal that you must work internally to clarify your goals, something that will be facilitated thanks to Chiron in Aries and the support of your close circle of friends (Mars in the XI House, starting on 05/16).
Note: it is advisable that you pay attention to your relationship with subordinates and authorities in your workplace, which will allow you to obtain important information for your periods of reflection.
Finally, the Full Moon on May 29th will take place in the IX House of Aries, giving you the push you need to complete a cycle associated with educational projects (as a student or teacher), and contacts abroad (including business, moving and administrative paperwork).
Health
The physical condition of the natives of Aries will be strengthened during the month of May. Mars, ruling planet of the ram, will remain under the influence of Capricorn, in the first two weeks of the period.
This planetary position encourages Arians to be more responsible with anything related to health. It is a suitable season to perform routine medical check-ups with a trusted specialist.
Subsequently, on 05/16, Mars will enter Aquarius (XI House of Aries), for energy will be focused just on the mental plane: definition of strategies and clarification of medium term and long term objectives.
Since it is a transit that affects the XI House of the ram, it relates to projects or initiatives that involve the participation of third parties (group of friends or colleagues) or impact the lives of many people (a community).
Do not forget the entry of Uranus to Taurus on May 15th, which for Aries implies a serious readjustment related to resource management (economic and intellectual).
In the psychological field, remember that Chiron made its entry into Aries in April, so that suggests a transformation of personality, both the image that is projected and insecurities.
It is important to note that in astrological terms transformation is considered to be different from change, because it is an irreversible process, unlike the second one (changes can be undone).
As Juno, the asteroid of commitment, remains in Aries, the sons and daughters of the ram can take the situation as a challenge. Do not minimize the importance of the event, or try to skip obstacles to reach your goal as soon as possible, without worrying about what happens on the way. In this opportunity, the trip should be as important for you as the destination.
---
You may also like:
---