Aries Horoscope for October 2020
---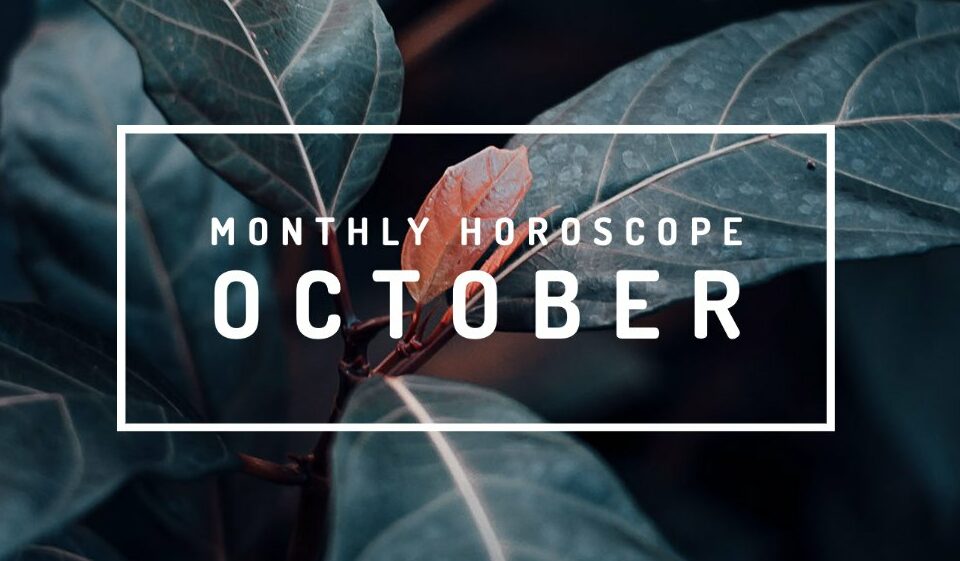 Here is your Aries Horoscope for October 2020. Every month, you will find at WeMystic the astrological forecasts for your zodiac sign.
Aries Horoscope for October: what to expect
---
Aries Horoscope for October: Love

---

The retrogradation of Mercury in House VIII of Aries, from October 13 to 27, alludes to power conflicts, due to situations that involve the intimacy of a couple or shared heritage with third parties.

You can take advantage of this transit to receive psychological support, or couples therapy, in order to overcome traumas and obsessive behaviors, and work on honest and positive dialogue in relationships.

In this sense, when the planet of communication (Mercury) moves to your House VII (from 10/27 to 11/03), as part of its apparent regression, it is advisable to take time to reflect on your life and sentimental experience, without idealizing the past.

The fact that the New Moon in Libra on 10/16, occurs in House VII of Aries, a location where Venus will also enter (on 10/27), indicates the announcement of engagements, marriages or renewal of vows, and the desire to promote complicity and companionship in the relationship with the other.

Last but not least, the entry of the Sun into House VIII of Aries (10/22) will favor open communication between couples, around past events, situations to be resolved, and individual goals.

Aries Horoscope for October: Money

---

From October 13 to 27, Mercury will be retrograde in House VIII of Aries, so family investments and business with associates will be native to review.

This transit is particularly favorable for checking the status of credits, loans, old debts, equity, and insurance (if you have to carry out last minute financial operations, pay attention to the details).

Note: from October 27 to November 3, Mercury retrograde will visit House VII of Aries, indicating the paralysis of negotiations and agreements. Take advantage of the extra time to check the terms of the contract, or request a second opinion.

The fact that the Sun enters House VIII of Aries, on 10/22, suggests that the native will identify the necessary strategies to promote common economic objectives; however, you must wait for the appropriate moment to take action and not rush (Mercury retrograde in House VIII).

On the other hand, the entry of Lilith into House II of Aries (10/21), will motivate the native to recognize its true value; But it can also derail your plans by prioritizing immediate satisfaction over long-term goals.

Fortunately, the Full Moon in Taurus on 10/31 will happen precisely in House II of Aries, inviting to be honest about the individual's financial status, and to consider other income options.

Keep in mind that because it is the second full moon in a month we speak of a Blue Moon (double energy), and that retrograde Uranus is also present in your House II; therefore, there is a strong intention to restructure the management of the personal economy.

At work, Venus will pass through House VI of Aries, from October 02 to 27, translating into a deep affinity with tasks of a creative or artistic nature, the enjoyment of the work routine, or changes in the decoration of the professional space.

In the same way, the entry of the asteroid Vesta in this location (House VI), on 10/22, points to an authentic dedication directed towards the proposed tasks, and the interaction with colleagues and teammates.

In this sense, the beginning of Ceres' direct trajectory in the XI House of Aries (10/18), alludes to the importance of nurturing the relationship with professional contacts, and presenting proposals to communities or associations.

Another astrological aspect to consider during October 2020 is the beginning of Pluto's direct trajectory in House X of Aries, a location where Jupiter, Saturn and the asteroid Pallas are also found.

Pluto (direct) in the X House of Aries speaks of claiming personal power in your work area; project yourself from the past into the future (in terms of legacy and purpose); and invest in the consolidation of your goals.

It is worth noting that on 10/09, Mars retrograde in Aries will star in a square with Pluto in Capricorn (the second in the year), so it will be prudent to spend time reflecting on your motivations, professional goals, life mission, and limiting beliefs.

Aries Horoscope for October: Health

---

The Full Moon in Aries, on October 1, presents interesting questions about how you manage your impulses, selfish attitudes, and competitiveness in interaction with third parties.

Likewise, this full moon favors the balance of personal objectives; the practice of forgiveness (directed towards yourself); the link with the emotional world; and the self-acceptance process.

In this sense, the transit of Venus through the VI House of Aries, from October 02 to 27, will promote self-care activities, the search for a state of well-being, and the enjoyment of daily routines.

Venus in House VI of Aries also promotes inner peace, through the resolution of labor and domestic conflicts, and the organization of pending tasks, and the workspace.

Note: on 10/18 the planet of desire (Venus) in House VI will star in opposition to Neptune in House XII, so it will be necessary to abandon old habits, to move towards your best version.

On the other hand, on 10/21, Lilith will move to House II of Aries, resulting in rebellion against the establishment. This transit is especially positive, to capture the beliefs that threaten self-esteem.

It is worth noting that the Full Moon in Taurus on 10/31 will happen precisely on House II of Aries. This event has a special meaning, since it is a Blue Moon (second Full Moon in a calendar month).

The Blue Moon in House II of Aries, invites us to avoid pessimism; place the focus on constructive (and realistic) solutions; practice gratitude; and banish obsolete programming, which undermines personal worth.
---