Aries Horoscope for October 2019
---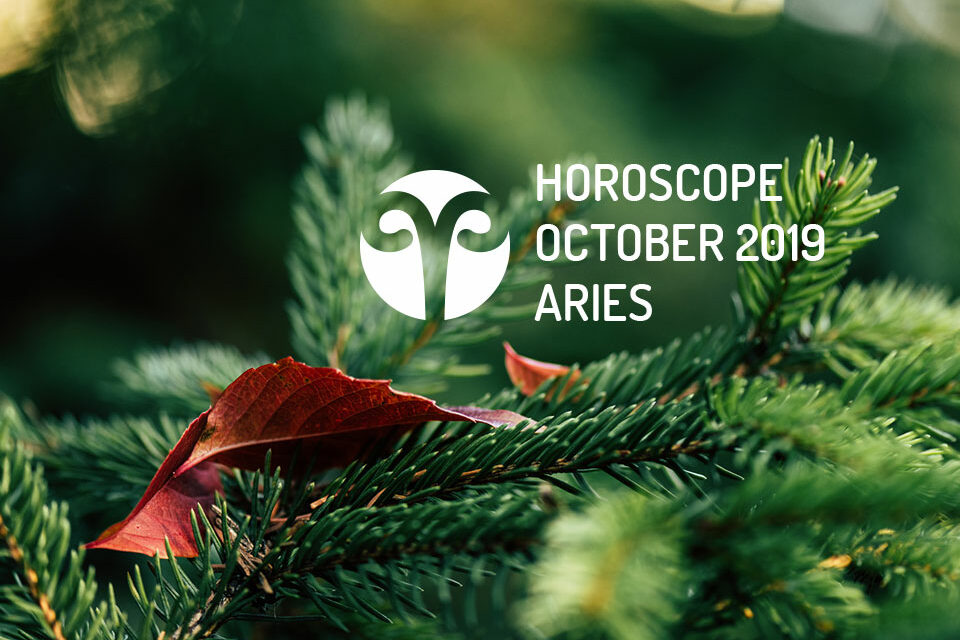 Here is your Aries Horoscope for October 2019. Every month, you will find at WeMystic the astrological forecasts for your zodiac sign.
Aries Horoscope for October: what to expect
---
Aries Horoscope for October: Love and Relationships
October 2019 will be a positive period for the natives of Aries, on the sentimental level. Singles of the sign may be especially attracted to people belonging to their social circle or of an innovative nature (Psyche in House XI of Aries).
Likewise, the presence of the asteroid Eros in House IX of Aries, where Jupiter and Ceres are also located, points towards interactions with study colleagues, and individuals from another culture or nationality.
It is important to note that, at this point, it is about meaningful relationships (not adventures, or flirting), where the subject feels to expand their horizons, and acquire a new perspective on life.
For couples of the sign, the entry of Mars into House VII of Aries (04/10), where the Sun will be until 10/22, suggests that the native will want to take the initiative in romantic declarations, marriage proposals and commitment.
During October 2019, Mercury, Venus and the Sun will transit over House VIII of Aries, a location where the New Moon will take place in Scorpio on 10/27. This alignment speaks of enjoying the expression of one's sexuality, and taking advantage of the opportunity to work on the concepts of trust and intimacy, both within the couple's relationship, and with people in the immediate environment.
Aries Horoscope for October: Money and Career
Uranus retrograde in House II of Aries presents a challenge to the sons and daughters of Aries, in regard to the restructuring of financial management. This transit indicates that the old system, used to manage available resources, can become an obstacle for new projects, so it is convenient to study different alternatives.
With the asteroid Pallas in House VIII of Aries, the advice and support of family, couple or partner, will be essential to advance on this point, and joint investment initiatives.
It is worth noting that on October 3, Mercury will enter this location (House VIII of Aries), where later Venus (08/10) and the Sun (31/10) will make their entrance.
Also, it will be on House VIII of Aries where the New Moon will be produced in Scorpio from 10/27, and the retrogradation of Mercury, from October 31.
These alignments tell us about recognitions, investment proposals, payments of old debts, or transactions that involve resources shared with third parties (couple, family or partner).
As Mercury will make its last apparent setback of 2019, on this site, you will have the possibility to analyze in detail, the different proposals and initiatives, after overcoming the initial emotion.
Important: the transit of several planets on the House VIII of Aries, as well as the retrogradation of Mercury in this location, suggests confrontation with old fears, and the need to overcome the illusion of absolute control.
The asteroid Juno remains in House VI of Aries, translating into the interest of adjusting schedules, carrying out pending tasks, and committing to productivity goals.
An aspect of special relevance, during this period of the year, is the beginning of Pluto's direct phase in House X of Aries (03/10), where Saturn and the South Node are located.
The awakening of Pluto in House X of Aries will be accompanied by a greater understanding of what personal power means, projecting the subject as a self-confident leader and their experience.
For the students of Aries, Ceres and Jupiter in the IX House of Aries point to an intense period of academic activities, and exchange of ideas and experiences with colleagues.
They may analyze the possibility of participating in excursions, trips to other latitudes, learning new languages, or simply free classrooms of a subject that arouses curiosity and interest.
Do not forget that the asteroid Psyche remains in House XI of Aries, a planetary position that benefits teamwork, especially related to innovation processes, or the promotion of changes in the collective.
Note: on October 4, Mars will enter House VII of Aries, where the Sun will accompany it until 10/22. This configuration is favorable for establishing new business partnerships.
Aries Horoscope for October: Health
The Full Moon in Aries on October 13 represents an opportunity for the natives of Aries to reflect on personal goals, lifestyle, and what additional resources to implement to achieve their goals.
The full moon highlights that it is time to be honest with yourself, evaluate the results of the high intentions with the New Moon in Aries on 05/04, and question yourself about the practice of self-love.
If you have the opportunity to make a short trip take advantage of it, the entry of asteroid Psyche in House IX of Aries indicates that moving to unknown territories (out of the comfort zone) will promote self-knowledge, understanding and self-pity.
Discover more about Aries character and personality traits >>
---
You may also like:
---