Business horoscope for August: what do the stars have to say this month?
---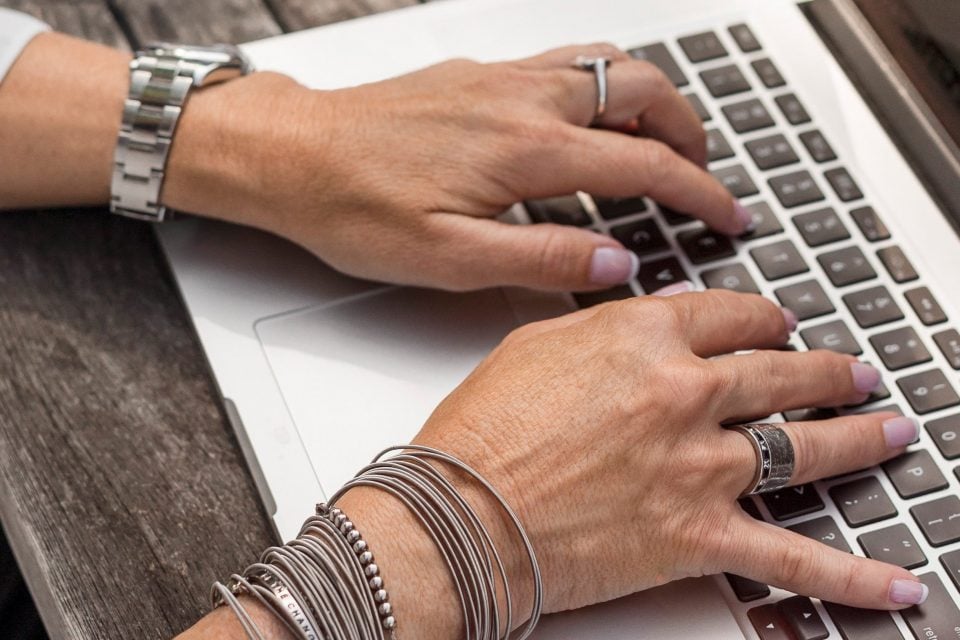 Every month, WeMystic Editorial Team has astrological forecasts for your Zodiac Sign. Would you like to take a look into your business horoscope for August? See if the stars reserve success for your path or difficulties along the way.
Receive all our tips by email!
Love Astrology? Subscribe Now and Receive Exclusive Content!
Business horoscope for August: successes and concerns
---
1. Aries
August will be a busy month for Aries and we are not talking about the amount of work that needs to be done. Important lessons will be learned, but about the way you get involved with work.
Your competitive nature, Aries, will lead you to pointless battles. This month, the key to success is to agree with your peers and not to waste precious energy. Venus in Uranus, on August 2nd, will help you to change your aggressive attitude in businesses. So, agreeing is the way to make progress in August, don't you forget it!
If you follow this mantra, the Sun in Jupiter on August 7th will lead you around things rather than pushing them out of the way – and this doubles your success potential as well as your creativity and risk taking abilities.
Also, the Aquarius moon on the 15th supports setting emotions aside, as Aquarius is about action, not reaction. The New Moon in Virgo on the 30th heralds next month's motivation. Productivity increases and, in turn, improves your career and social status.
Your lucky day: August 18th.
2. Taurus
Taurus' business horoscope for August is auspicious, if the natives are willing to dare. This month is all about getting past old blocks in your mindset that are holding you back.
Venus in Jupiter on August 8 have positive creative influences that are guaranteed spirit enhancers. Also, the Sun in Venus (your leading planet) under an Aquarius Full Moon between August 14th and August 15th, will give you the needed insight into which targets are worth your efforts.
From August 26th through August 28th, ruling Venus trines Uranus to encourage an almost-guaranteed successful creative risk as well. You are good to go if you dare. The New Moon in Virgo – an earthy peer – will help you to manage resources properly in the next 30 days. So, get ready for changes in September!
Your lucky day: August 21st.
3. Gemini
Regarding businesses, the stars have only one important thing to say to the natives of Gemini: address issues and resolve them this month.
If you have burned any bridges, restore them. It's quite important to do this, since you are in the path of expansion, vision, and progressive ideas at work. The Full Moon in Aquarius, on August 15th, will demand you to have a broader outlook.
This because, next month, the end of an issue (or more than one) is indicated with the planetary activity in your fourth house sign of private affairs. You need to have your work in order, because you will need some extra time to manage personal issues.
Your lucky day: August 23rd and August 24th.
4. Cancer
July was an intense month for the natives of Cancer. Now, in August, it's time to reap the rewards. Your personal and financial self-confidence will be enhanced.
The first of the month, the day after the July 31st Leo New Moon in your money and resources sign, accents new opportunities in the 30 days that follow the phase. Remember to uses your talents are resources, don't keep them hidden.
The passage of Mercury through your sign will transform you into a cash magnet. Also, the Full Moon in Aquarius, on August 15th, brings amazing insights over the next two weeks.
The month ends with a New Moon in Virgo, an event that will boost your power to communicate and to work on your persuasive skills – that will be much needed next month.
Your lucky day: August 26th.
5. Leo
July 31st brought a lucky Leo New Moon, and any big, bold changes get successful results in the 30 days following the phase. So, Leo, what are your goals for August? You just need to ask, the stars will provide. You have a second chance to get what you have failed to achieve.
Your business horoscope for August reserves for you some surprising and positive changes at work. And the 23rd simply brings money, no questions asked. Can it get any better?
The New Moon in Virgo, on August 30th will affect your businesses next month. Avoid getting in the middle of conflicts. They won't help you reach your goals.
Your lucky day: August 28th.
6. Virgo
After one and a half year, Mars will enter again in Virgo – on August 17. Everything will change. Your communication skills will shine, as well as your deep intuition and empathy.
August marks the Virgo time of year when the inner planets transit your sign. Besides Mars, Virgo will also welcome Venus and this will bring you relationships and financial improvements.
On August 23rd, the Virgo sun means birthday ahead. It's goal-making time. On the 29th, Mercury in Virgo – your rulling planet – will also increase efficiency. The New Moon in Virgo heralds next month's opportunity to spread your wings.
Your lucky day: August 2nd.
7. Libra
Your business horoscope for August suggests pausing, Libra. It is demanding you to take a closer look to ensure you understand the big picture.
This is a time to prioritize your goals, not the ones of others. On August 2nd, Venus and Uranus motivate solving problems that get in the way before the 11th.
There's a lot happening on August 11th. First, direct Mercury returns to your sign of hopes and wishes. With it, there is Jupiter turning direct in your communication sign and Uranus turning retrograde in your sign of shared resources. On the 17th, Mars will help you to cut the inefficient and the unnecessary to let your life force flow. You need to use these energies to move forward.
The New Moon in Virgo, on August 30th, announces the need for caution about giving power away during the next month.
Your lucky day: August 4th.
8. Scorpio
Your business horoscope for August demands you to leave your comfort zone, Scorpio. The main challenge will be: are you too independent and proud to set materialistic things aside and see what the universe has to offer?
This is also a month of cosmic shifting, since Mars will enter your sign. This mean that, if you have forgotten some of your life goals, this is the time to wake them up.
The New Moon in Virgo, on August 30th, fuels next month's progress.
Your lucky day: August 6th and August 7th.
9. Sagittarius
Sagittarius, the force is with you this month but, still, you need to be aware that the countdown to early December 2019 and Jupiter's farewell to your sign is close. So, keep in mind that time flies for big plans.
On the first week of the month, helping others can attract sincere appreciation. On the second one, Jupiter, your ruler, will invite you to fly to grand horizons that you dream up on your own. The retrograde of Uranus highlights you as a problem solver, helpful because you need to figure out how to finish pending projects to make room for new opportunities, something you'll now consider. Does this ring a bell?
On the 18th, Mars will activate your career sign and your luck will increase with the help of the Sun and Venus. The New Moon in Virgo, on August 30th, is career oriented, heralding next month's systemized formula for success.
Your lucky day: August 9th.
10. Capricorn
Why are you thinking on write off risk taking? Take strategic chances, they will pay off!
August 11th will be a turning point for you, Capricorn, since in this date there will be three cosmic changes: Jupiter will demand of you independent thought while Uranus retrogrades in your risk-taking sign. Mercury transits your shared resources sign to ponder assets and liabilities. So, don't be too quick to say no. Think about it.
On August 17th, Mars will bring expansion to your life and the Sun and Venus will stimulate your confidence in your ability to outperform.
Your business horoscope for August is somehow warning you that you need to be prepared for September: big decisions are on your way.
Your lucky day: August 11th.
11. Aquarius
Aquarius, your business horoscope for August advises you to do what you love and the money will follow.
Three big cosmic changes happen on the 11th: your ruler Uranus turns retrograde, easing tension if you're vacillating between needing freedom and having to concentrate on security. Lucky Jupiter is now direct in your sign of goals and connections, and Mercury transits your partnership sign. Someone wants to work with you again.
The Full Moon in Aquarius, between August 14th and August 15th, will enhance your creativity in business and you are going to be able to accomplish your wild ideas. This will catch others' attention in a good way. Partnerships will be highlighted as long as visions are compatible with your own.
New Moon in Virgo, on August 30th, begins a new cycle for your finances, a good one.
Your lucky day: August 13th and August 14th.
12. Pisces
This month most important event will be the Full Moon in Aquarius. Why? Because, on this day, Pisces, you will be more aware that you stall yourself with the wrong things.
On the 17th, Mars and Venus will enter your sign and these events will attract money, but we need to be brave on some business issues.
The New Moon in Virgo, on August 30th, turns the tide in your partnership sign. Next month, you might need to remove yourself from a flawed situation.
Your lucky day: August 16th.
---
You may also like:
---