Cancer Horoscope for August 2018
---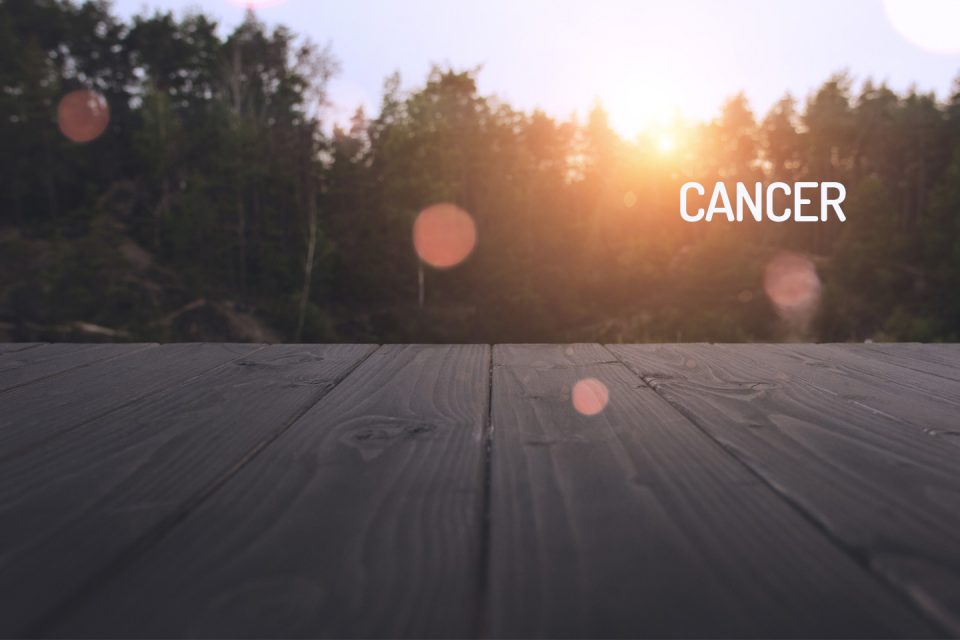 Here is your Cancer Horoscope for August 2018. Every month, you will find at WeMystic the astrological forecasts for your zodiac sign.
Cancer Horoscope for August: what to expect
---
Love and Relationships
Mars will enter the VII House of Cancer (08/12) during its retrogradation phase, which suggests that you will have violent reactions to requirements from your partner or relatives.
Beware of hasty decisions and hidden resentments which can cause major conflicts with the entry of Lilith into the VIII House of Cancer on August 6th.
Keep in mind that Saturn and Pluto in retrograde will also be located in the VII House of Cancer, indicating that it is an opportunity to review the past, but also to heal and learn from it.
The process will not be easy (as highlighted by Pluto, Saturn and Mars in retrograde), however, it will be satisfactory and teach valuable lessons so long as you have the courage to finally let go of the past. It is something that can sometimes lead to break-ups or reconciliations.
For singles, the chance for romance is still out there. However, their focus will be on the relationship that they keep with themselves and how to free themselves from what no longer helps them or is worth their time.
The entrance of Venus into the IV House of Cancer, starting on August 6th, will bring with it an advantageous period for strengthening family bonds, completing home reforms and connecting with the true meaning of the word 'home'.
It is important to note that the partial eclipse of the Sun in Leo, which will happen on August 11th and will affect the II House of Cancer, will impact not only the financial side of the followers of Cancer, but will also definitively modify their internal scale of values.
Money and Career
The partial eclipse of the Sun in Leo, which will take place on August 11th, will affect the II House of Cancer, which suggests a significant (positive) financial change. It could be through the purchase or sale of a property, a raise, placement in a new job or paying off an old debt.
It is important to note that Mercury will be in retrograde in the House II of Cancer (until 08/18) and Mars will remain in the VIII House of the sign, in apparent retrograde, until the 11th.
Before investing any funds you receive through any new negotiation, considering the alignments, it is a good idea to ask for advice from somebody impartial or someone who is not involved in the transaction.
This is because the position of Mercury and Mars in retrograde can influence you and the people in your immediate surroundings (family, partner), causing large unplanned expenses or the hasty conclusion of not very advantageous deals.
With the help of an impartial observer, you can avoid giving in to pressure from third parties and meticulously review all the implications of an agreement before signing it, in order to avoid unpleasant surprises later.
The entrance of Lilith into the VIII House of Cancer (08/06) will give greater value to the presence of an impartial observer or counselor, since they will be able to easily mediate conflicts with others (relatives, partner), without having any particular interest or favoritism.
Do not forget that the South Node of Karma (things that must be overcome) is currently in the VIII House of Cancer, so the available alignments are an excellent opportunity to get over resentments and reach agreements together that involve shared responsibilities.
On the professional level, the start of the direct phase of Vesta in the VI House of Cancer (08/01), together with the presence of Jupiter in the V House, will increase the creativity of the sons and daughters of the crab and their dedication towards the work they do, regardless of its nature.
These aspects will allow you to stand out among your co-workers. Although the presence of Chiron in retrograde will be in the X House of Cancer, this still indicates that there are pending issues related to confidence in your professional performance. However, you are on the correct path for strengthening your purpose.
If you decide to venture into foreign business areas following friends or coworkers, prepare yourself for it. Do not try to get involved on the fly and investigate the risks and responsibilities inherent to it in advance (Uranus in retrograde in the XI House, starting on August 7th).
For students of Cancer, the Full Moon on August 26th marks the culmination of a cycle and the need to discover new challenges. However, keep in mind that this lunar event will take place in the IX House, where Neptune will be in retrograde.
This means that illusions rarely correspond to reality, so it is a good idea to compare what you think with the practical side of life.
Health
The asteroid Vesta will begin its direct phase in the VI House of Cancer on August 1st, so your relationship with your own body will grow in relevance again, leaving patterns of self-punishment behind.
This planetary position (Vesta in the VI House) favors diet changes (under the supervision of health professionals), and completing medical exams linked to food allergies.
With Vesta in the VI House of Cancer, you may experiment with new combinations of food, opting for those that appeal to you through either energy levels or nutritional values.
However, this astral position can also lead to self-indulgence, so it is recommended to avoid overeating as a means to compensate for other deficiencies.
Likewise, it is a good idea to respect regular resting hours during this period of the year. Not only hours of sleep at night, but also moments of relaxation far from the influence of electronic devices (television, phone).
Outdoor walks, reading or visiting a spa have some of the most positive outlooks for activities during this month. Set aside time for yourself (it can be one day, like 10 minutes), and enjoy it.
Discover more about Cancer's character and personality traits >>
---
You may also like:
---