Cancer Horoscope for July 2020
---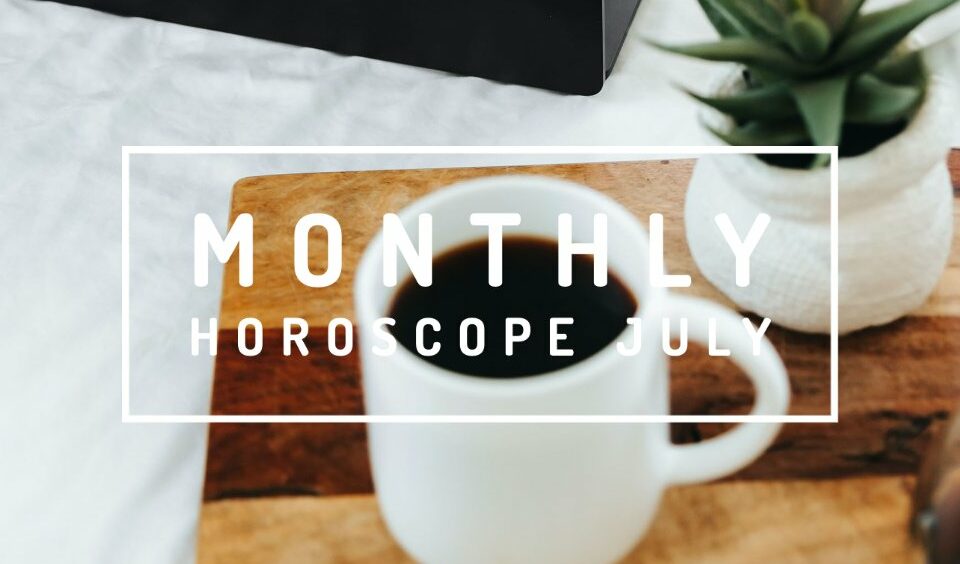 Here is your Cancer Horoscope for July 2020. Every month, you will find at WeMystic the astrological forecasts for your zodiac sign.
Cancer Horoscope for July: what to expect
---
Cancer Horoscope for July: Love

---

As part of its annual retrogradation process, Saturn will return to House VII of Cancer (07/01), where it will encounter Jupiter, Pluto and the asteroid Pallas, also in apparent recoil.

These settings indicate an in-depth review of the native's personal relationships (both those that they maintain with themselves and those that involve interaction with third parties).

Saturn, Pluto and Jupiter retrograde in the VII House of Cancer point out that to grow/transform, it is necessary to start from within, leaving behind prejudices and beliefs, based on painful experiences of the past.

In this sense, it is necessary to highlight the opposition that the Sun in Cancer and Jupiter retrograde will start in House VII, on 07/14, an event that points to an internal negotiation, or with a life partner, about the future.

Likewise, on House VII of Cancer, the penumbral eclipse of the Full Moon in Capricorn will take place on 05/07, an event that refers to making final decisions, about a relationship or association.

Keep in mind that Mercury will continue to retrograde in Cancer, until July 12, so it is convenient to listen to your inner voice, before assuming a direction. Remember, it's about responding, not reacting.

On the other hand, it is important to highlight that on 07/20, the Double New Moon in Cancer will take place, generating a wave of emotion that will overwhelm the native, not without nostalgia, and expectations about the future.

The practice of self-knowledge is the basis you need, to channel your inspiration towards the construction of the goals that really matter to you, beyond the expectations of third parties (the Sun in House II of Cancer, on 07/22).

Singles of Cancer sign should not forget that Venus is in House XII, pointing to a contact with someone from the past, who does not want to remain forgotten; or the recapitulation of the old sentimental relationships, from a hopeful and positive perspective.

Cancer Horoscope for July: Money

---

July 2020 is projected as a positive period for Cancer's finances. On 07/01, Saturn retrograde will temporarily leave House VIII of Cancer, to position itself in House VII.

Although this transit implies the revision of agreements and contracts in force, considering the duties and rights of the native; It also allows to reduce tensions, around the administration of resources and shared assets, with partners and relatives.

On the other hand, the entry of the Sun in Cancer House II (07/22) suggests the possibility of salary increases, or the receipt of funds for the payment of old debts, royalties, investments, liquidations, savings funds, or other financial instruments.

In the workplace, the beginning of the retrograde of Chiron in the X House of Cancer, alludes to difficulties in interaction with authority figures, due to past situations that must be resolved.

It is possible to take advantage of the apparent backward movement of Chiron in your X House, to create a concept of success that reflects your values ​​(not those imposed by society); work in the consciousness of merit (Sun in House II); nurture a positive relationship with the father figure; trust your leadership ability; and embark on the quest for life's mission (if you feel disoriented).

Another astrological aspect to consider during this time of year is the beginning of the retrogradation of the dwarf planet Ceres in Cancer House IX (07/06), where Neptune is also in apparent receding.

Retrograde Ceres in the IX House of Cancer, constitutes an invitation to meditate on the true nature of the projects that occupy your time and your mind (trips, publications, studies); And if these represent your present interests, or are they fantasies and mirages from the past.

For Cancer students, the retrogradation of Ceres and Neptune in House IX can mean procrastination, lack of concentration, missed deadlines, evaluations, reports or exposures. If you want to avoid inconveniences, keep your schedule updated.

Note: don't forget that Uranus is in Cancer House XI, so group activities will have a good dose of creativity; Furthermore, there is the possibility of participating in unexpected collective events.

Cancer Horoscope for July: Health

---

In the first half of July, the sons and daughters of Cancer will enjoy greater vitality and physical resistance, due to the presence of the Sun in the sign of Cancer, until 07/22.

This transit facilitates the recovery (physical) processes and the redefinition of personal goals, taking advantage of the influence of Mercury retrograde in Cancer, until 07/12.

Keep in mind that, with the planet of communication in apparent recession, on the sign of Cancer, the natives of Cancer who suffer from chronic respiratory diseases, or allergies, must redouble their care.

It is important to note that, on July 20, the Double New Moon in Cancer will take place, an event that places a large amount of available energy in favor of the native (the first New Moon in the sign of Cancer was on 06/21).

The Double New Moon in Cancer invites personal reinvention; know your ambitions; resolve family situations; face your insecurities; and practice self-care (attend to your needs like a mother).

Remember that Venus continues in the XII House of Cancer, indicating that it is necessary to free yourself from the old guilt, with gentleness and self-pity, without forcing yourself or invalidating your feelings.

The entrance of the Sun in the House II of Cancer (07/22) provides an opportunity to continue investing in self-esteem and personal appreciation, starting from what makes your heart happy (dedicate time to your passions).
---