Cancer Horoscope for October 2018
---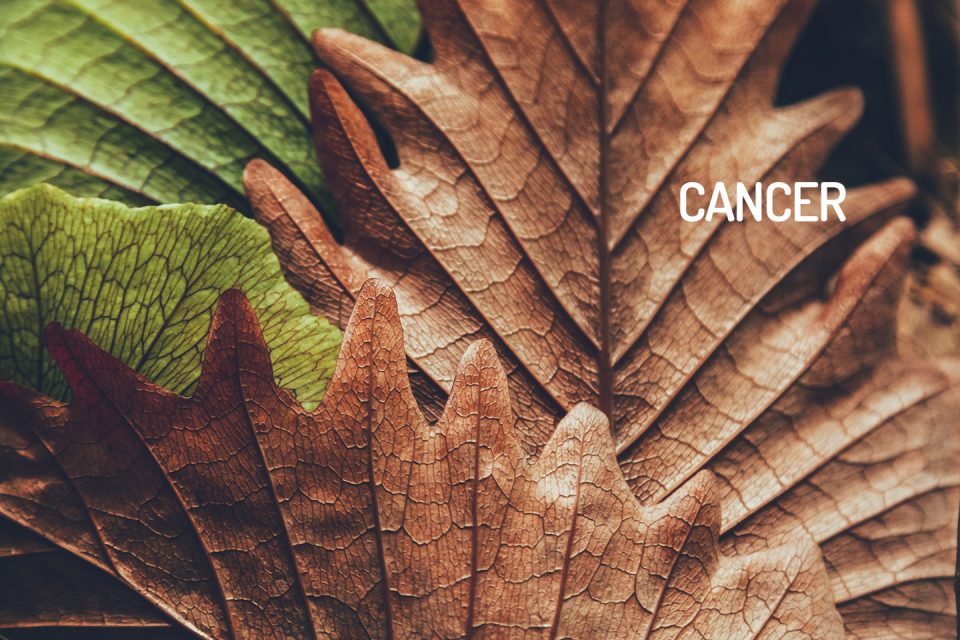 Here is your Cancer Horoscope for October 2018. Every month, you will find at WeMystic the astrological forecasts for your zodiac sign.
Cancer Horoscope for October: what to expect
---
Love and Relationships
Venus, planet of desire, will begin to retrograde in the House V of Cancer, on October 5, so it will not be the best season for romance, or interaction with the youngest in the family (there will be tensions and attempts at manipulation within the relationship with children).
However, in this same astrological position (Cancer House V) will occur the Venus Star Point (26/10), an aspect that allows you to reveal the deepest desires, so it is recommended to use the available energy and reflect on what you want in a relationship, what prevents you from expressing your creative talents, and how to improve interaction with children (or subordinates).
Remember that the Sun will also enter Cancer House V on the 23/10, which metaphorically speaking sheds light on the shadows, that is, it allows you to clarify the metal and emotional planes, identify blockages and negative behavior patterns, as well as process the information obtained with greater clarity.
Also, the dwarf planet Ceres is located in House IV of Libra, so the advice of parents or older relatives, are a source of resources (and support) that you should not miss.
The asteroid Palas in Virgo will also be an ally when it comes to supervising your internal dialogue (what you say to yourself), but try to avoid excessive self-criticism or the craving for perfection.
For the couples of Cancer, Saturn, Pluto and Vesta remain in your House VII, which means that at the time of setbacks the maturity and responsibility of the couple become a bulwark. However, it is not appropriate to take advantage of it, showing yourself excessively dependent.
Money and Career
Finances will remain stable for the sons and daughters of Cancer in October 2018. The presence of Mars in House VIII of the sign, indicates a position of leadership in matters related to business and property shared with family or couple.
While this is a favorable planetary position when launching ventures, it is advisable to avoid assuming a position of "know-it-all" and encourage you to listen to the opinions and concerns of others, as we speak of a joint heritage (your decisions affect many, not just you).
It is worth noting that the presence of asteroid Palas in Cancer House III, reminds you of the strategic importance of communication when developing a project, or mapping objectives.
In this sense, you may experience a certain frustration or fatalism because your ideas do not fit into the work environment or among your co-workers, and transfer the negative feelings to the family business (the vulnerability becomes evident with Psyche in House VI, from 05/10).
Keep in mind that with retrograde Uranus in House XI, it does not mean that your ideas are bad, but that others are not in a receptive mood, or are more interested in their own conflicts.
Therefore, instead of setting aside your initiatives, reflect on them, make the necessary adjustments and prepare new means of approach. You have the capacity to solve everything you propose, because you are an individual of great creativity.
For the students of Cancer, October will be a period in which they will feel drained energetically (Neptune and Chiron retrograde in House IX). Despite the interest in finding situations that allow escape, it is essential that you do not forget your responsibilities, or you will be hit by reality sooner rather than later.
Health
In general, the physical health of the natives of Cancer will not go through major setbacks during the month of October, however, the beginning of the retrogradation of Juno in the House XII of the sign (11/10), may have an impact on the mental plane.
The apparent retreat of the asteroid of the commitment in the House XII of the crab, alludes to psychic and emotional imbalances, motivated to negative events to overcome.
Keep in mind that this tendency will continue over time, if you continue to cling to the past, particularly with regard to old relationships, or old family grudges.
Psyche's entry into Cancer House VI (05/10) invites you to experience other options when attending to your inner world.
For example, if you usually withdraw (hide in your armor) in situations that may cause you discomfort, this is a good time to attend psychological therapy sessions (group or individual), guided by a medical professional in the field.
You can also share your concerns with close friends or those who have accompanied you since childhood or adolescence (asteroid Sapho present in the House XII of Cancer).
On the other hand, if your usual ways of approaching are psychological accompaniment and the afternoons of confidences with friends, you can alternate these activities with trips to natural spaces or other cities.
The presence of the dwarf planet Ceres at Cancer House IV, where the New Moon in Libra on October 8 will also take place, indicates that family trips are well looked after during this season, and will have a repairing effect on your mood.
It is important that you avoid disqualification. The fact of requesting support from third parties or professionals does not mean that you are weak (or that you are crazy), the interaction with others is an important part of our evolution, as well as recognizing that sometimes we need others, and vice versa.
Another activity that can bring you great benefits is connecting with your spirituality, regardless of whether you follow a particular religious path or not. Prayer or (individual) meditation will be a great ally in your processes of introspection.
Discover more about Cancer character and personality traits >>
---
You may also like:
---