Cancer Tarot 2019: major advices
---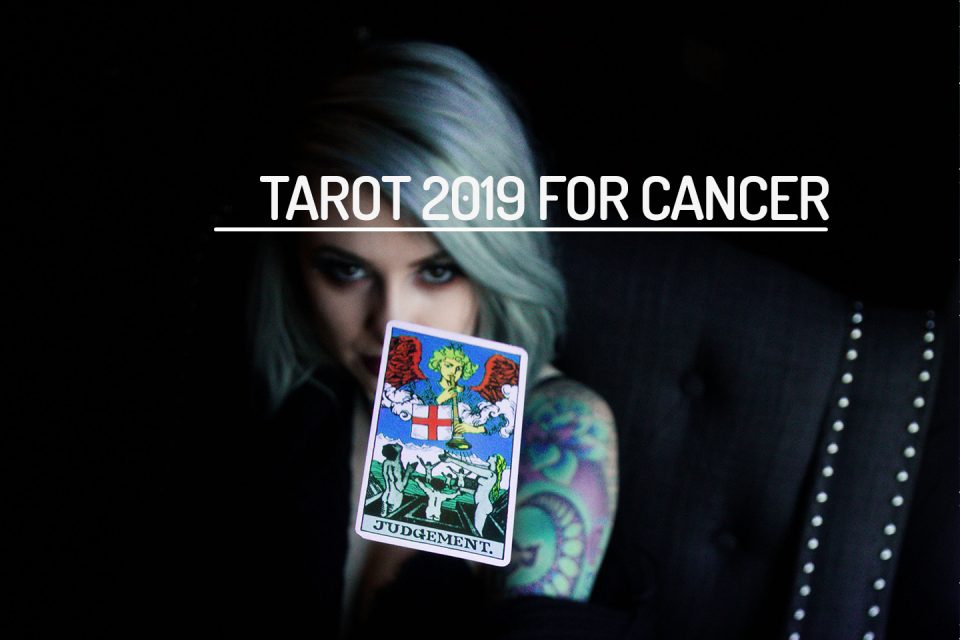 What to know about Cancer Tarot 2019? First of all, in 2019, the main astrological events that affect Cancer include the presence of the North Node in this sign, and a Sun Eclipse in the same location (02/07).
The North Node in Cancer invites the reinvention of the individual, the alignment with the purpose of life; the restructuring of concepts associated with home and family; in addition to the renewal of ties (family, ancestors, country).
We cannot forget that the South Node is in the House VII of Cancer, which means that there is a new balance of power within the relationships (couple, partners), which arises after the fall of the old patterns.
On the other hand, the Eclipse of Sun in Cancer, on July 2, highlights the themes brought to the fore by the North Node in the sign of Cancer, but from the point of view of the urgent call to action.
2024 predictions are out
Discover the stars predictions for new year!
Cancer Tarot 2019: advices and recommendations
---
The following is a series of advice or recommendations, obtained through the astrological spread, to accompany the personal development of the sons and daughters of Cancer, during 2019.
Arcane: Ace of Cups
House I: self-affirmation, personality and its external manifestation.
Advice: good luck. New opportunities. Happiness. Make sure the path you choose is aligned with your heart.
Arcane: 2 of Wands
House II: resources, material possessions, and personal appreciation.
Advice: if you want to alter your economic situation (regardless of its current state), you must take action, otherwise you will continue in the same circle. Be prepared to make the decisions that matter.
Arcane: Knight of Pentacles
House III: communication, mobility and thinking.
Advice: practice responsibility and self-discipline in your communications with others and with yourself. If you want to dismantle limiting patterns and beliefs, you must pay true attention to dialogue. Don't stay on the surface because it's comfortable or fun.
Arcane: The Lovers
House IV: home, family and origins.
Advice: you will have to make difficult choices (between two or more options), where you will have to ponder your own well-being, as opposed to the desires of others. It's time to consider what you really want to build.
Arcane: 5 of Cups
House V: romance, creativity and children.
Advice: sadness. Disappointment at a romance or project that did not have the expected outcome. Acceptance will be a key part of recovery. Remember that there are people (friends, family) interested in your well-being and the support they can give you. You are not alone.
Arcane: 9 of Swords
House VI: health, work, and service.
Advice: concern and lack of motivation linked to the working environment. In order to move forward, it is necessary to end cycles and consciously decide to assume the responsibilities of the present. Possibility of suffering episodes of insomnia and anxiety.
Arcane: Knight of Wands
House VII: personal relationships, contracts and declared enemies.
Advice: passion in relationships (new or formed couples). Taking on commitments does not take away your youth or spontaneity, it is simply part of your growth process (maturity).
Arcane: 9 of Wands
House VIII: sexuality, transformation and shared goods.
Advice: dragging fears from old relationships won't pay off for you in new encounters. You must make the decision to go ahead, and open yourself to experiences, without falling into fatalism. Close the cycle.
Arcane: The Magician
House IX: Philosophy, higher studies and travel.
Advice: unlimited possibilities. The Magician represents the power of manifestation, so you can reinvent yourself through travel, contact with people from other cultures, professional studies or accepting the role of teacher/tutor/advisor.
Arcane: Ace of Spades
House X: vocation, aspirations and public life.
Advice: mental clarity. Invest in expanding your network of professional contacts. Inspiration for a new project that will attract the attention of mentors and authority figures in the area.
Arcane: The Judgment
House XI: friendships, groups and social awareness
Advice: affirmation. Change of patterns. Do not judge others if you do not want to be judged. Situations that merit healing can be repeated in infinite cycles, until you get your attention.
Arcane: The World
House XII: mysticism, karma and hidden enemies.
Advice: joy. Personal fulfillment. Cultivate the link with the Divine and your own spirituality as part of the evolutionary path.
---
You may also like:
---