Capricorn Horoscope for April 2018
---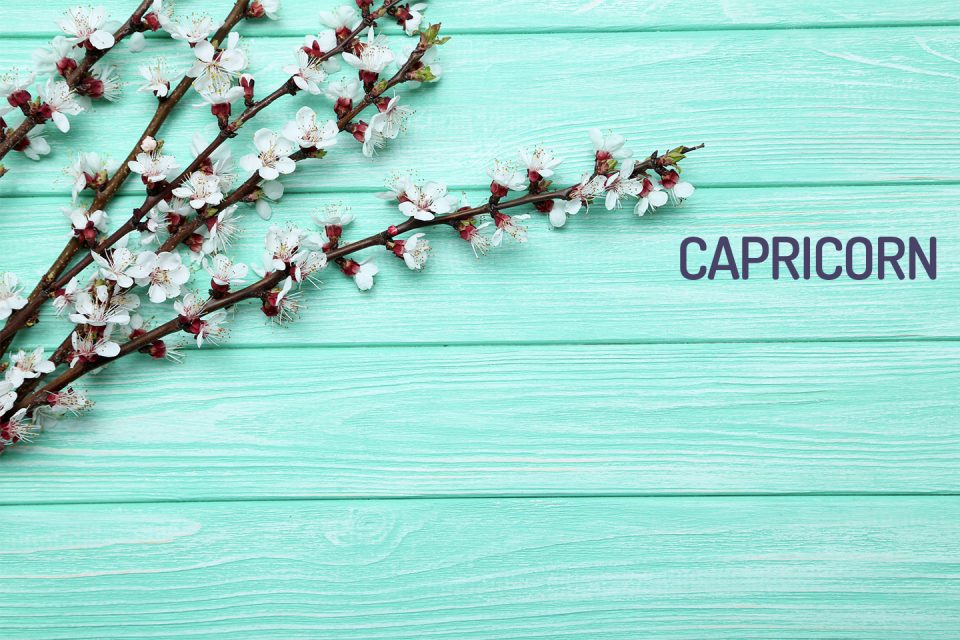 Here is your Capricorn Horoscope for April 2018. Every month, you will find at WeMystic the astrological forecasts for your zodiac sign.
Capricorn Horoscope: what to expect in April
---
Love and Relationships
The home environment will begin to improve considerably, when the Mercury retrogradation phase ends, starting on April 14. However, Uranus continues in this same location, hand in hand with the Sun (until 18/04).
These alignments can lead you to try to resolve conflicts or repairs with haste, in an effort to get out of step and dedicate yourself to what is really "important". Beware of this; your family and your home (physical structure, housing) are also important. It is crucial to leave aside impatience, in favor of understanding. They will be grateful to you.
On the sentimental level, the period is positive for Capricorn (single and committed), since they will have the presence of Venus in House V (until 23/04), and later the Sun (as of 19/04). We talk about romantic getaways to the order of the day and declarations of love. Recreation will not hurt you, because you will always have your other responsibilities covered in advance.
Saturn and Pluto retrograde in Capricorn, during the second half of April, inciting a melancholic attitude. But, from April 1st, you will also have Vesta in your sign, reminding you that the key to overcome the crisis you're going through is inside you.
Money and Career
Finances will remain stable for the natives of Capricorn, during the month of April. However, it is important to remember that the South Node of Karma is located in House II of the sign, which translates into releasing restrictive beliefs related to money and resource management.
At this point it may be disproportionate attachment to material goods, or thoughts like "both you have, both are worth", and "you must break your back (working) to have money", among others.
Keep in mind that money is living energy and you should value it as such (Note: giving value is not idolizing it or idealizing it). It is crucial to implement the awareness of prosperity and merit in all facets of your life.
The presence of Ceres in the House VIII of Capricorn indicates the support of the couple or the family in the attainment of material objectives, and the exile of old blocks associated with the subject. It can be something as simple as acquiring a new awareness of money, and how resources are handled, simply observing the relationship that someone close has to their source of income.
In this sense, the entrance of Venus in the House VI of Capricorn, from April 24, indicates an opportunity to return to love for daily activities, especially at work, starting from gratitude.
It should be noted that Pallas is also in this location (House VI of Capricorn), but the new professional dynamic extends beyond a strategy, or momentary change. It is something much deeper, linked to the internal changes that will drive the retrogradation of Saturn and Pluto, in the sign of the goat, from the second half of April.
Previously, Venus will be traveling through the House V of Capricorn (until 23/04), which translates into an excellent creative moment, especially for those who work in the world of the arts and in management areas.
Keep in mind that the Sun will enter this same place (House V of Capricorn), on the 19th, so we are talking about a personal initiative taken to the professional field, which has been cultivated for a long time and will bring success.
Finally, remember that Jupiter remains retrograde in House XI of your sign, so it is essential to surround yourself with true colleagues, willing to collaborate, and not establish alliances for social or financial convenience.
For the students of Capricorn, April will be a quiet season, in which they will be able to dedicate time to review the results obtained to date, and to draw up new study strategies. Good time for research.
Health
Saturn and Pluto will begin to retrograde in Capricorn on April 17 and 22, respectively. For natives of the sign, the event is translated into questions about the personality and the essence of being.
It is about working the old and new beliefs, including the conditioning acquired in childhood (Mercury retrograde in House IV of Capricorn, until April 14).
It is a favorable time to seek assistance in the matter (psychologist, psychotherapist, advisor in family constellations), and face the past instead of being crushed by the old patterns. Possibly, you will experience some rejection of these events (Mars and Lilith are also found in Capricorn), and the immediate need to turn the page, without going too deep.
Although you think that the inner world takes time away from your plans "in real life", you must understand that you are your greatest project and as innumerable gurus proclaim: what we observe outside is a reflection of the internal.
Saturn and retrograde Pluto impose awareness and responsibility in the process itself. Therefore, resolving the conflicts that you hide is a good way to face the present, with another perspective.
Take care of your physical body; remember that it is your main vehicle in this earth. The presence of the asteroid Pallas in House VI of your sign is an excellent aspect to follow indications and therapeutic treatments.
Do not neglect rest days, watch your diet and follow a routine of moderate exercise. Avoid getting carried away by negative feelings, as they can also make you sick (emotionally and physically).
When Venus enters Capricorn House VI, on April 24, you will have the opportunity to reflect on the convenience of being loving with yourself, and give you the care you deserve.
---
You may also like: 
---