Capricorn Horoscope for August 2018
---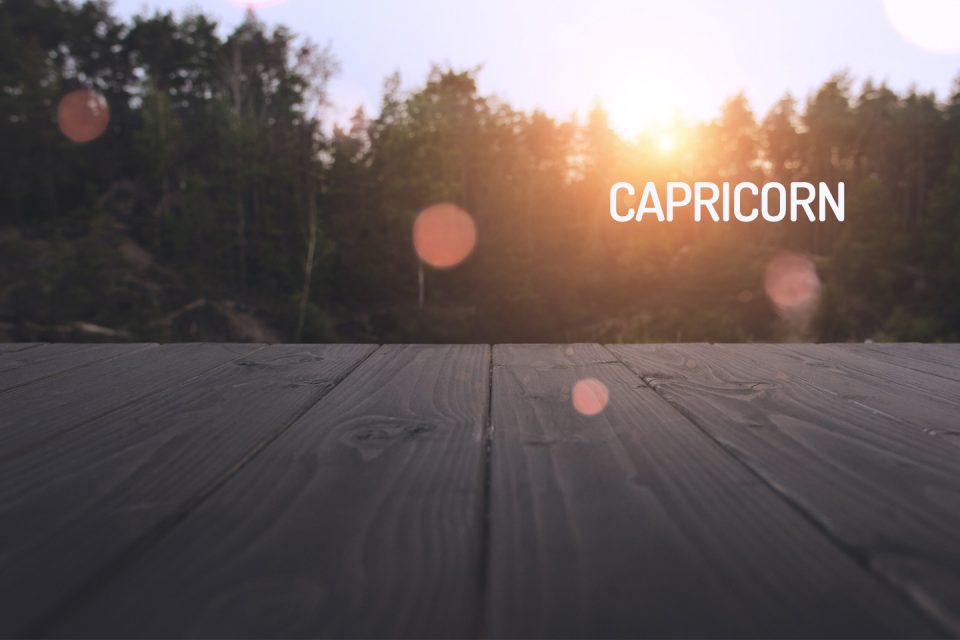 Here is your Capricorn Horoscope for August 2018. Every month, you will find at WeMystic the astrological forecasts for your zodiac sign.
Capricorn Horoscope for August: what to expect
---
Love and Relationships
The partial eclipse of the Sun in Leo will take place on August 11th. This solar event will affect the VIII House of Capricorn and bring about economic opportunities (with your family or partner), but also an invitation to face your deepest fears and reinterpret your own concept of trust and intimacy.
Remember that the retrogradation of Mercury will be taking place in the VIII House of Capricorn (until 08/18), so any changes will require updating your internal and external dialogue (how you address yourself and others).
Another aspect that you must bear in mind during this period of the year is the retrogradation of Uranus in the V House of Capricorn (starting on August 7th) since it should be considered an event of care for sentimental matters.
The retrogradation of the planet of change in the V House of the sign of the goat can lead to real rebellion in adolescent children (beware of bad company) and facilitate the formation of love triangles.
Before engaging in relationships that could cause major damage, take a moment to value your present and the people you share it with. If you think a break-up is appropriate, express your feelings in a respectful context and do not let yourself be provoked.
On the other hand, Chiron in retrograde in the IV House of Capricorn represents healing through contact with your family. Perhaps you are far away from your homeland or your parents have moved on to another world; however, these are not impediments to connecting with your roots.
Reconciliation is possible through meditation, prayer, forgiveness and taking concrete actions such as collaborating with charitable institutions or presenting your culture to the people currently around you. Your intention is key to achieve internal healing.
Money and Career
During the first half of August, the presence of the Sun and the asteroid Palas in the VIII House of Capricorn indicate that money will flow easily into your personal coffers through transactions you share with your partner or close relatives.
It is worth remembering that Mercury will be in retrograde in the VIII House of Capricorn (until 08/18), so it is not a good idea to generate controversy in conversations involving the finances.
It is advisable to wait until the direct phase of Mercury (if possible) or to review the documents and details carefully before signing on to new agreements or joint investments (with relatives or your partner).
The entry of Lilith into the II House of Capricorn (08/06) could lead to impulsive attitudes in managing assets and administrating resources (making purchases outside your budget, risky investments).
With Jupiter in the XI House of Capricorn, the most successful thing to do is seeking the advice of friends or mentors before getting involved in projects of a financial nature, since that will allow you to have a new point of view and a fresher perspective.
This includes strategic alliances for professional purposes. The beneficial presence of Jupiter, implies that you should surround yourself with powerful allies in order to boost your personal and professional growth.
With this in mind, the entrance of Venus into the X House of Capricorn on August 6th marks the beginning of an intense period dedicated to the projection of your image in the work environment.
Take advantage of these planetary positions (Venus in the X House of Capricorn and Jupiter in the XI House) to expand your network of contacts, participate in different social circles, present proposals and rethink your professional career.
Keep in mind that Pluto and Saturn are in retrograde in your sign and Mars will join it (also in apparent retrograde) starting on August 12th, which will lead you to make a detailed review of your goals and purposes.
The results of this introspective process can be quite unexpected for many people around you because, with the beginning of the retrogradation of Uranus in the V House of Capricorn, there is a chance for repeating past patterns or making actions that are outside of your typical habitual behavior.
August will be a very busy period for students of Capricorn. They will have the opportunity to enjoy their social life (Jupiter in the XI House) and important achievements in the academic field, if they decide to take intensive courses (the Sun in the IX House starting on August 23rd).
Health
Mars, warrior planet, will enter Capricorn as part of its retrogradation process on August 12th and will remain in the sign of the goat after starting its direct phase on 08/27.
The entrance of Mars in retrograde into Capricorn, where Pluto and Saturn will also be in apparent retrograde, can give you stress and frustration because of desire to achieve your objectives in the shortest possible time without considering other factors.
Another manifestation of this planetary alignment (Pluto, Saturn and Mars in retrograde in Capricorn) are headaches, migraines and the reappearance of symptoms associated with past bone, skin and reproductive organ diseases (for females and males).
With three retrograde planets in your sign, you could experience some pessimism and concerns about the nature of life (and death), a trend that will be reinforced with the start of the direct phase of Vesta in the XII House of Capricorn on August 1st.
It is the beginning of a process of deep transformation. You must let go of the weights that hide your true essence. It will not be easy, but if you learn to let go and get rid of the burdens that you have carried with you (for far too long), the results will be worth your effort.
Discover more about Capricorn's character and personality traits >>
---
You may also like:
---