Capricorn Horoscope for June 2018
---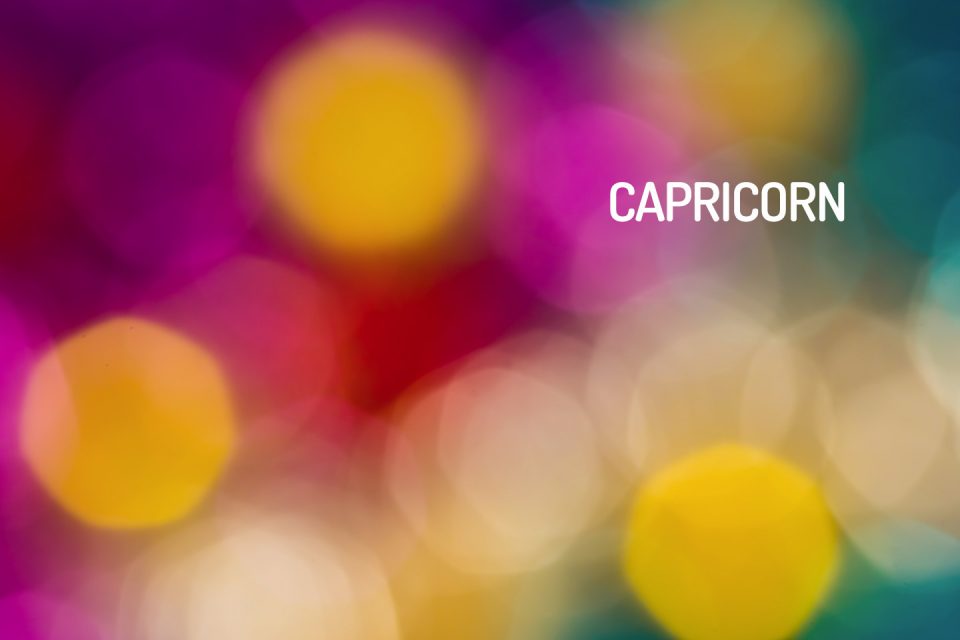 Here is your Capricorn Horoscope for June 2018. Every month, you will find at WeMystic the astrological forecasts for your zodiac sign.
Capricorn Horoscope for June: what to expect
---
Love and Relationships
The sons and daughters of Capricorn will enjoy an excellent period for love and romance in June. The entrance of Venus into the VIII House of the sign (06/13), favors both the development of intimacy as a couple and the increase of passion and sexual activity.
Single people will have the opportunity to meet someone out of the ordinary, thanks to Uranus in the V House of Capricorn, or use their creativity for starting personal projects, which will give them a lot to talk about.
The passage of Mercury and the Sun over the VII House of Capricorn (on the 12th and 21st, respectively), indicates the possibility of formalizing relationships (marriages, engagements) or entering into lucrative partnerships with old friends.
If you are single, the Sun and Mercury in the VII House of the sign of the goat, indicate the possibility of working on your relationship with yourself. Keep in mind that whatever things come towards you are a reflection of the reality you
have created.
On the other hand, the presence of Chiron and Juno in the IV House of Capricorn, is a reference to commitment to family reconciliation. This is like turning over a new leaf, although this does not imply that you should maintain a relationship with someone who hurts you (physically or psychologically). Instead you should look for your own peace.
It is important to note that Pluto and Saturn are in retrograde in Capricorn, a sign that will also have the full moon in June (06/28), which as we know is an event that indicates a conclusion.
In this sense, Pluto and Saturn in retrograde invite you to explore the most intimate part of your being (including fears and traumas) and be healed from it, breaking away from rigid patterns and habits that are keeping you from growing. Your focus should be on who you are now and do not allow past events to define your path.
Finally, do not forget that Jupiter is in retrograde in your XI House, an event that signals increasing distance with your usual groups of friends, but also the arrival of new friendships, and reconnection with people who were important at a different time of your life. Your values ​​will make the difference.
Money and Career
During the first two weeks of June, finances will remain stable for natives of Capricorn; however, starting on the 26th, Mars will begin its retrograde in the II House of the sign, a planetary movement that is characterized by difficulties in the economic plane.
With the warrior planet in the II House of Capricorn, you will hesitate between making necessary investments or waiting, which can lead you to miss interesting opportunities, or worse, act impulsively, squandering what has cost you so much to acquire.
To counteract this influence, analyze the details of the purchases or projects you want to get involved in. Additionally, you can ask for the opinion of a relative or your partner, to compare different points of view.
The entrance of Venus into the VIII House of Capricorn, on 06/13, indicates that you will have the support of your family and life partner, in facing any material or spiritual obstacles that may come up.
In the workplace, you will stand out for your sacrifice and dedication. You will be focused on the goals you want to achieve and you will not give up until you achieve those goals.
The New Moon that will take place on June 13th, under the influence of Gemini, will touch the VI House of Capricorn, which can be interpreted as the diffusion of an idea or project (which you have been working on for a while), or the opportunity to change your job status (a new job, division change).
Business owners will start looking at enlarging the physical plant or the number of employees working for them, with the vision of starting a new era with more ambitious objectives.
At the end of the month (06/28), Ceres will enter the IX House of Capricorn, a favorable transit for those who want to start studying other languages, or are in the revision phase of a publication process or travel documents.
The arrival of Ceres will also benefit students of Capricorn, especially those who work in research, statistics, and out in the field.
Health
The presence of the Sun in the VI House of Capricorn, until June 20th, leads to a progressive recovery from diseases and long-standing ailments or ones related to the respiratory system.
However, it is important to keep in mind that Saturn, the ruling planet of Capricorn, will continue in retrograde in the sign of the goat, so there is a chance of suffering fractures or dislocations in your lower limbs.
It is worth remembering that Pluto is also in retrograde in Capricorn, so it is a good idea to take precautions against sexually transmitted diseases (avoid intimate relationships without protection).
The New Moon will take place on June 13th and will touch the VI House of Capricorn under the influence of Gemini, signaling the beginning of a period conducive to making changes in your lifestyle.
The lunar event benefits meetings with professionals in the fields of nutrition, exercise, coaching, and aesthetics. Do not make any major changes without proper advice, as it may be counterproductive.
Another aspect to consider during this period of the year is moderation in eating (especially sweet or fried foods) and the need to improve your social life.
Although Jupiter is in retrograde in the XI House of Capricorn, indicating growing distance from your usual groups, it does not mean that you will lose contact with your innermost circle.
---
You may also like:
---