Capricorn Horoscope for May 2021
---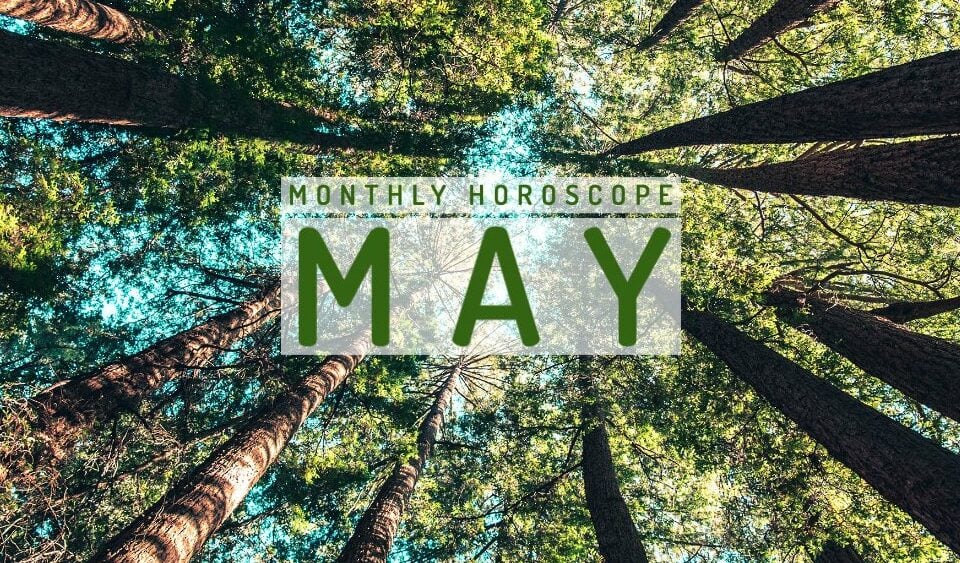 Here is your Capricorn Horoscope for May 2021. Every month, you will find at WeMystic the astrological forecasts for your zodiac sign.
Capricorn Horoscope for May: what to expect
---
Capricorn Horoscope for May: Love

---

On May 2, Pluto retrograde in Capricorn will form a trine with Mercury in House V, an aspect that can lead the native to take time, before making a romantic statement or proposal.

Later, with the entry of Ceres into House V of the sign of Capricorn (05/08), the native will feel more confident about their feelings, and the intentions of the other person.

The New Moon in Taurus on 05/11, on the same House V of Capricorn, favors the emergence of new romances or relationships; the exchange of experiences with loved ones; and the connection with the inner child.

In the same way, the entry of Jupiter into House III (05/13), will give a boost to the promotion of your ideas; and interaction with siblings and neighbors, especially if you are developing a joint project.

Finally, the Great Trine of Water that will star in the Moon in House XI, Mars in House VII, and Neptune in House III (05/25), talks about events or social relationships, where you can enjoy good times with your better half and friends.

Capricorn Horoscope for May: Money

---

The beginning of the retrogradation of Saturn in House II of Capricorn (05/23), indicates certain financial restrictions, or the urgency to honor old outstanding debts.

Saturn retrograde in House II of the sign of Capricorn, also speaks of sincere the economic state of the native, and of designing strategies that allow the rapid payment of existing commitments.

On the work level, the entry of Mercury into House VI of Capricorn (05/03), points to new job offers, or the interest in finding new challenges.

Keep in mind that the changes may not be immediate, since Mercury will retrograde in this location (House VI), from 05/29 to 06/22. This transit indicates friction in dealing with colleagues, and discord.

You can take advantage of the apparent setback of the communication planet, to question yourself about how to cultivate a better relationship with co-workers, and how to use communication to propel yourself towards your goals.

It is worth noting that Venus and the Sun will also enter House VI of Capricorn (on 05/08 and 05/20 respectively), which in addition to generating employment and promotion opportunities, favors projects of an artistic and creative nature.

The planet of desire (Venus) in House VI of Capricorn will hold a trine with Saturn in House II (05/19), an alignment that will motivate the native to allocate their own resources, for professional updating.

In this sense, the arrival of Jupiter to House III of the sign of Capricorn (05/13), will be the perfect ally to promote your proposals, connect with people in management positions, and participate in personal development activities.

However, remember that with the square between Jupiter in House III and the Sun in House VI (05/21), your successes may not be seen with good eyes, by colleagues and co-workers (do not disclose your plans to everyone).

On the other hand, the entry of the dwarf planet Ceres into House V of Capricorn (05/08), suggests a powerful flow of inspiration, aimed at structuring and starting up new ideas.

This trend will be reinforced with the New Moon in Taurus on 05/11, in this same location (House V), which urges to create an exchange of ideas with friends and loved ones, as a means to stimulate creativity.

Capricorn Horoscope for May: Health

---

On May 3, Mercury will enter House VI of Capricorn, favoring the search for new food options, physical activity, organization and time management.

The fact that the planet of communication meets its second apparent setback of 2021, in this location (House VI) from 05/29 to 06/22, aims to cultivate a relationship with one's own body, and reflect before making crucial decisions about your lifestyle.

Mercury retrograde in House VI, also refers to a greater susceptibility to experiencing episodes of stress, exhaustion, migraines, allergies, and respiratory conditions.

However, the entry of Venus and the Sun into the same VI House of Capricorn (on 05/08 and 05/20), will provide greater physical strength; and the desire to spend time on self-care.

On the other hand, the total eclipse of the Full Moon in Sagittarius on 05/26 will touch the XII House of the sign of Capricorn, inviting introspection, the practice of spiritual retreats, and the overcoming of old fears and limiting beliefs.

Do not forget that the asteroid Juno is retrograde in the aforementioned House XII, which suggests a high level of frustration when not completing proposed tasks (avoid assuming responsibilities that do not correspond to you).

Note: Pluto continues to decline apparent in Capricorn, urging the native to actively participate in their transformation, connecting with the energy of forgiveness and compassion.
---