Capricorn Horoscope for October 2018
---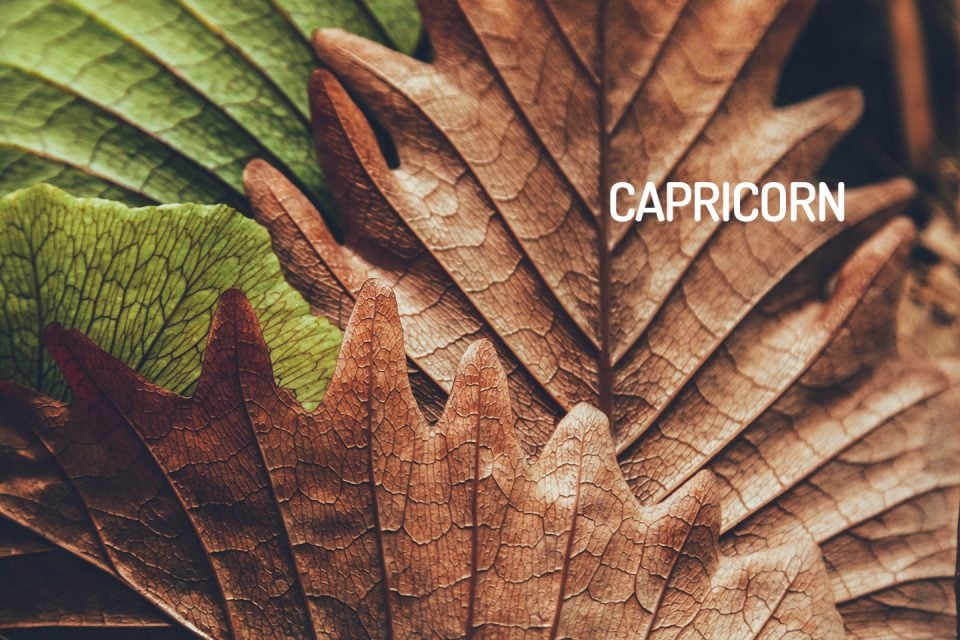 Here is your Capricorn Horoscope for October 2018. Every month, you will find at WeMystic the astrological forecasts for your zodiac sign.
Capricorn Horoscope for October: what to expect
---
Love and Relationships
In general, October will be a quiet period for Capricorn couples, although Uranus retrograde in House V of the goat, may cause restlessness in the relationship with children.
The retrogradation of the planet of change, together with the entry of Juno in the same sector of the astral map (House V) and also in a phase of retrogression (24/10), alludes to situations involving punishments and challenges.
It is worth pointing out that on 24 October the Full Moon will take place in Taurus, which will affect House V of Capricorn, shedding light on what remained hidden.
It's time to break with patterns you bring from the past. It is not necessary to repeat the line of conduct of your parental figures, to impose authority. Times change and you are evolving with them.
On the other hand, Venus will be retrograding from October 5th to October 30th, in House XI of Capricorn. This transit will revive the tensions in your group of friends, which were created during Jupiter's apparent retreat on the same site, during the period March – July 2018.
It is important to note that the Venus Star Point, an astrological phenomenon characterized by revealing the true desires of the soul, will take place on 26 October.
As in this opportunity, the Venus Star Point will touch House XI of Capricorn, it is convenient that you ask yourself the type of relationships you want to maintain with friends and colleagues, the common causes you are passionate about, and if there are toxic relationships that it is preferable to cut once and for all.
Money and Career
Mars will remain in House II of Capricorn during October, so there is a proactive attitude in the pursuit of funds and financial opportunities.
As Saturn, Pluto and Vesta remain in the sign of the goat, the momentum will be channeled with assertiveness and prudence, without being tempted by "siren calls" or businesses that seem "too good to be true".
In this case, the Capricorn understands the financial world as a race for endurance rather than speed and is inclined to invest in medium and long-term objectives, which will have later permanence.
In the workplace, Juno's retrogradation at House VI in Capricorn (11 to 23/10) speaks of the weight of obligations acquired, and problems with delivery deadlines.
Rather than questioning yourself about loyalty to thirds and the work you do, it is a good idea to take advantage of Juno's apparent retreat, and ask yourself if what you do is really linked to your passion, or makes you feel full.
It is also necessary to ask yourself if you are overburdened with work in the search for a better professional position, forgetting other priority areas such as health, family and time to socialize.
The presence of the dwarf planet Ceres in your House X, where the Sun will also be (until 22/10), and the New Moon of 08/10 will take place, indicates that you are building a new perspective around your professional life.
It's valid to change objectives if the ones you're pursuing now don't give you satisfaction or attract you in the same way they did before. It's not about giving up, but about recognizing your true path.
For Capricorn students, the presence of asteroid Palas in House IX of the sign points to the organization of academic activities. However, this stellar position may make you somewhat rigid when developing team plans.
Keep in mind that Venus will be retrograding in your House XI, from October 5 to October 30, so hurtful comments said in moments of frustration or irritability can create breaches in groups of friends or colleagues.
Health
October will be a propitious period for the natives of Capricorn to reflect on their current lifestyle, and the repercussions it has on their physical condition and integral well-being.
Juno's retrogradation in House VI in Capricorn, from 11 to 23 October, indicates that the growing interest in consolidating personal or professional objectives delegates the health of the subject to a second level.
Likewise, this transit may be reflected in difficulty in falling asleep or an unusual activity of the dream world, accompanied by frequent episodes of stress and exhaustion, during the vigil period.
In this sense, not only the adjustment of life habits is imposed (in the search for healthier alternatives), but also the practice of meditation or relaxation exercises.
It is worth noting that meditation or relaxation is not specific to "New Age fanatics", or create the obligation to join a particular religious path or sect. This practice has multiple benefits and can be observed by people of all ages, regardless of whether they belong to a formal religion, or are considered non-believers.
Meditation designed to regain connection with one's own body and the present moment (without involving the theme of divinity) will be an excellent activity for you during this time of year.
In the same way, consulting with specialists in nutrition and exercises on routines adjusted to your current condition will be helpful, but it is important to come with an open mind and a receptive attitude.
Don't be fooled by restrictive eating plans, and pay special attention to alternatives that are sustainable over time (no losing 20 kilos in a month, and recovering twice as much sooner than expected).
Another aspect to consider during October 2018, is the entry of asteroid Psique to House XII of Capricorn, on 05/10. With this transit, attention is focused on recognizing hidden vulnerabilities.
Psyche in House XII also allows you to remember how you faced painful processes in the past and managed to overcome them (alone or with the help of others).
This asteroid favors the sharing of knowledge with others (in a disinterested way) and making trips as a means of self-knowledge, (it can be contacted with the inner world, or move to other spaces).
Discover more about Capricorn character and personality traits >>
---
You may also like:
---