Chinese Horoscope for August: the month of the Monkey
---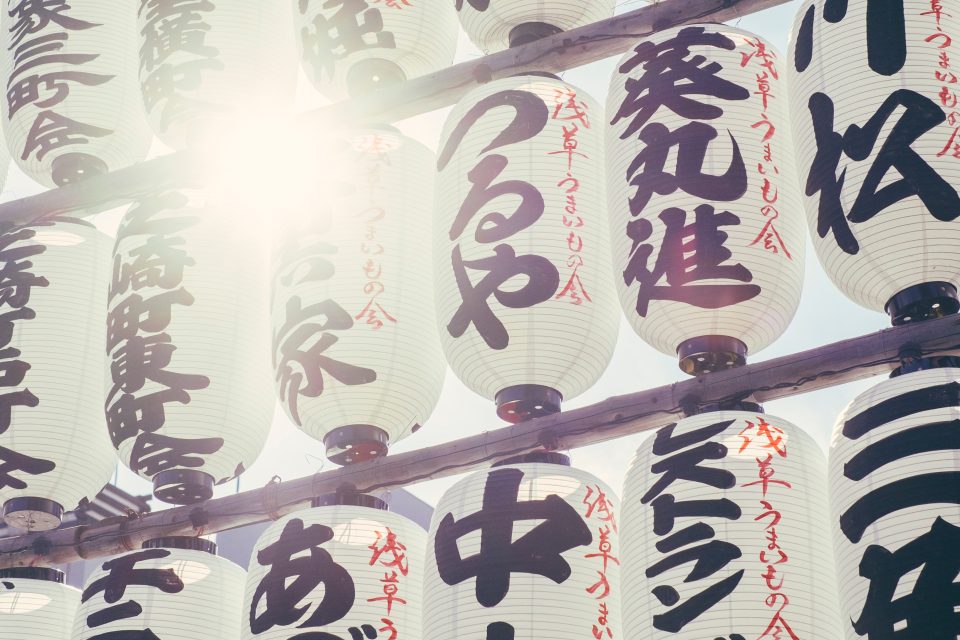 The Month of the Monkey is a cycle of the year that is characterized by the energy joy, enthusiasm, determination and lightness; it is typical of this sign. See how the Monkey's energy will influence all the other signs of the Chinese Horoscope and what surprises this Chinese Horoscope for August holds.
Chinese horoscope for August: what to know
---
The Rat
You'll be mildly aggressive, defensive, thinking that everyone around you is trying to hurt you. Take these ideas remember that life gives you back what you project, so do your part so that your energies are positive and you will see that even the most difficult things have a solution.
In love, we have good news. A passion awaits you, for there is a very intense astral energy in your loving field. However, you tend to become a little nostalgic and thoughtful, missing someone who is not by your side now.
Discover more characteristics of the Rat >>
The Ox/Buffalo
According to the Chinese Horoscope for August, you will have to make decisions about your love life, but do not worry. You will be able to realize where are the deceptions that hinder your way in love and correct them. What has happened and has no solution should be forgotten, now it is time to look to the future.
What you least expect can bring you money and fortune, but you must be cautious and not act recklessly, especially if someone offers you an overly satisfying deal.
Discover more characteristics of the Ox >>
The Tiger
This is your month of truthfulness and intensity. Say what you feel to your partner and express yourself naturally. But at the same time, act with understanding and tolerance to avoid fights and emotional problems. You finally get what you've been waiting for in your love life.
As for financial matters, you have nothing to worry about. Even if you feel stagnant, take it easy, you are on the right path to your professional success; you will soon reach some goals within your career. Do not forget that what you design is very important.
Discover more characteristics of the Tiger >>
The Rabbit
There are very emotional people around you who usually promise many things that cannot be fulfilled. Do not be fooled by them. This month you feel new, rejuvenated, because the news that is coming to you is very good and this puts a note of joy in the problems you may have had in your love life in days gone by.
It is not convenient to rush anything that can be done later and this month the most important thing is that you enjoy life at your own pace.
Discover more characteristics of the Rabbit >>
The Dragon
Keep making your efforts and you will see how soon you will begin to reap the rewards. You're in a very intuitive period, follow that guess, do not dismiss it. This month of the Monkey has a positive energy for love affairs, but at the same time remember not to make the same mistakes of the past. If you are starting a relationship, try not to compare it with the previous one.
Due to the current planetary transit, according to the Chinese Horoscope for August, you will be feeling very excitable and impressionable; You're taking everything very seriously so have a safe and confident attitude so that this month can be one of the best of your year.
Discover more characteristics of the Dragon >>
The Snake
In the morning, do activities that inspire you and promote your economic development. It's not the time to waste anything, review your budget and eliminate all worthless expenses. This is a very special month for you, do not let a person outside your relationship invade your privacy and your time.
A month of confusing or unclear situations materializes in your love life. Calm down, try not to anticipate events and you will be fine.
Discover more characteristics of the Snake >>
The Horse
This month will witness phenomenal changes in you, particularly in your attitudes. The less you wait, the more surprising it will unfold and you can make a bold but significant decision in your life.
The person you love is willing to forgive your mistakes, but do not take it as a license to continue committing them.
Discover more characteristics of the Horse >>
The Goat
During this month, you will be analyzing your relationship, which is somewhat confusing. On a weekend you will receive a certain invitation that will surprise you, but that will interest you a lot. Act objectively and do not be carried away by desires, apply the natural and practical intelligence of your Chinese sign to separate things from life.
If your relationship is not working, end it. It will be better this way, and it will open doors to a new path in love life, according to the Chinese Horoscope for August.
Discover more characteristics of the Goat >>
The Monkey
This is your month. The energy of luck and fun will be present throughout your month. Holidays, parties and social activities will be important to you and will put you in touch with people who will impact and develop your financial life, keep an eye.
Already in love, a phone call or message on social networks will unexpectedly put you in the way of romance again. This month's lunar influences have a strong impact on your health and love. Your words will be very important, so be very responsible when talking to your partner or a good friend.
Discover more characteristics of the Monkey >>
The Rooster
Take your focus off of money a little and open your eyes to promising new opportunities. In your love life, there may be a reconciliation. The problems of the past are behind you and you can experience moments of joy and satisfaction. If you are expecting someone to show up, this month will favor this.
The astral influence that surrounds your Chinese sign makes you irresistible; what you say, do, or express hit the target. Do not limit yourself, be yourself and you will triumph.
Discover more characteristics of the Rooster >>
The Dog
Your family and personal interests are conflicting with your job interests. Within a short time you will have to choose a reasonable intermediate solution to avoid getting involved in an embarrassing situation.
A friend will act generously to help you pay off debt, put your economic affairs in order and start a new life. Accept it with gratitude.
Discover more characteristics of the Dog >>
The Pig
This will be a good month for you, according to the Chinese Horoscope for August. If you get no for an answer, do not get discouraged or take that as a definitive answer. You can insist and achieve truly impressive results. Your intuition is very strong and things that happen today, even if they seem negative, are convenient for you. Something interesting will happen in the future.
When you overcome certain doubts that worry you about the person you love, you will be able to see everything more clearly. But to achieve this, you must reduce attitudes of jealousy or possessiveness. If you do not face your reality in a mature way, you will have serious difficulties.
Discover more characteristics of the Pig >>
---
You may also like:
---