Chinese Horoscope August 2021: Fun and mischief in the month of Monkey
---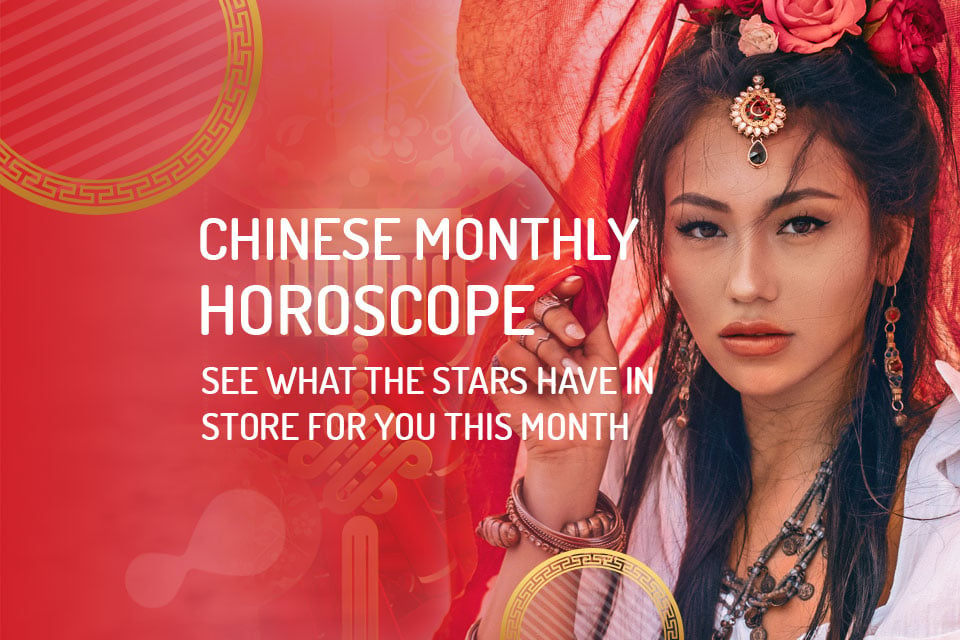 We are already in the month of the Monkey! The versatile and mischievous figure of this sign expands throughout August and, with its intelligence and dynamism, captures what is happening around it with great agility of thought.
This will be a very lively and active month for most signs – for some, even quite fun and full of opportunities.
The month of the Monkey in the Chinese horoscope runs from July 22-23 to August 22 (and coincides with the zodiac sign of Leo, although this does not necessarily imply that all Leo people are monkeys). Monkey is also the ninth sign of the Chinese zodiac, considered yang and of positive polarity, and rules the hours between 3 and 5 in the afternoon.
It is a month for good business and solving financial issues, but be careful, because it can also be a month for thieves and opportunists. Therefore, you must be very clear and cautious to get the best out of this month and avoid the risks and dangers involved. Know the virtues and weaknesses of your sign to get the best out of this period so full of energy.
2024 predictions are out
Discover the stars predictions for new year!
Chinese Horoscopes: Sign of the Rat in the month of the Monkey
You should be aware that some tricky people will approach you in this cycle, as the Monkey is usually mischievous. Not that you should be a lover of mischief from now on, but it is good to remember that the Rat tends to take things very seriously, and others do not.
Don't take promises literally. When someone approaches you and offers you a good deal or an incredible trip, something that seems surreal to you, don't accept immediately. Analyze it very well beforehand so as not to make mistakes.
A very auspicious warning: you will be in such a beautiful vibration to start a romance that, if you are single, the month of the Monkey means a period of joy, companionship, and relationships. Get ready for the best.
Chinese Horoscopes: Sign of the Ox in the month of the Monkey
You should avoid associations with negative people, who bring gossip or malicious comments, as they can involve you in something alien to your personality. Avoid personal reactions with co-workers, as this does not suit you and can be misinterpreted.
There is no good compatibility with Monkey, and some misunderstandings always occur. But behind the appearance there is an opportunity. If you are introduced to someone with a business, or if you meet a person who from the first moment inspires you with confidence, there is an opportunity. Don't get carried away by looks or emotions.
There is good news associated with your health. If you suffer from diabetes, stomach problems, allergies, this is a month when you will feel a great recovery.
Chinese Horoscopes: Tiger sign in the month of Monkey
This is a very productive month. There is great compatibility between the two signs, but there is also mutual distrust, so avoid suspicious situations. Don't say words that can be misinterpreted, especially at your job, on a social level, or even among family members.
Some people keep their antennae tuned to what you say, and when you notice that someone has reacted badly, it could be that you have not expressed yourself well. Give them the benefit of the doubt. If you proceed with caution, you will have no reason to be alarmed.
A premonitory dream may occur to you. It is also possible that a phone call will come surprisingly, and you will be put in contact with an important person. This is a time when single women can start a new and joyful relationship. Everything ends in celebration. It is a month of jubilation.
Chinese Horoscopes: Rabbit sign in the month of Monkey
There will be an invitation to an event, get-together, or activity where you can show off your knowledge, skills, and talents. So when you are invited to a business dinner, family or get-together, don't think twice and go! The outcome will suit you, especially in economic, professional, or even sentimental terms.
The danger this month is overconfidence, procrastination, and leaving everything to the last minute. Don't do this. Do everything on time because there will be many situations that you will have to resolve. Take control of your life.
Chinese Horoscopes: Dragon sign in the month of the Monkey
There is a strong compatibility with Monkey, but there is a clash of personalities. You know at all times what you must do, and you are very courageous; and this is a very important virtue in dealing with all the problems that life presents us with.
There is also recklessness this month, and you will tend to propose things that are out of your reach. Not that you are limiting your possibilities, since you are all initiative. Nothing sadder than an apathetic person sitting back, but don't go on those adventures where you know you will have no advantage from the first contact.
Be aware that in all kinds of matters, you must do the right things from the beginning. It's not that you should undermine your power of initiative, but do it with flair and with your head in place, listening to the opinions of other people who know more than you do.
You will be able to grow economically and at work, and you will increase the strength of your personal relationships. Do not anticipate events. You will be filled with energy and vitality to undertake any project, no matter how difficult it may seem.
Chinese horoscopes: Serpent sign in the month of Monkey
The Serpent represents kindness and intelligence, and for you this month will be great in many ways. It has a fun tone, and you will be invited on a short trip, to a party, a social activity, or a very cheerful gathering.
Entertain yourself, play sports, and attend events (within health possibilities) where you can be entertained, because this suits you, especially after several months of confinement during the pandemic. You are ready to get more out of life, because every minute lost is not recovered.
The danger is to make bad deals, as the influence comes from manipulative people, scammers, and guarantees that you don't need – to buy an appliance, for example. You must be careful with your money not to invest it in things that are not worthwhile. You will be happy to circumvent this situation by consulting expert and well-informed people.
Chinese horoscopes: Horse sign in the month of the Monkey
In the sentimental aspect is the time of reconciliation, agreement with a friend with whom you had a personal problem.
Also in matters of relationships, there can be a second chance. Starting again something that was interrupted. These are issues involving living together, having children… whatever you have to decide, you should do it together.
The danger is to overlook the essentials and attend to the secondary. In other words, taking care of the pennies and wasting the dollars. Don't associate with spenders who don't know the value of money, as you tend to spend what is coming (sweat) to you. Be more prudent so you don't regret it later.
Chinese Horoscopes: Goat sign in the month of Monkey
Goat or Sheep, as it is also known, is a sign of negative polarity and at the same time Yin. Monkey is Yang, and this causes some emotional instability between the two of you, but this is compensated by the cosmic energy that reigns in your sign.
You will be able to resolve important things. You will have a document in hand that will increase your income, a new job, a job interview, or perhaps a change of residence. You will meet people who will invite you to progress in your company or in your life in general. These are opportunities that you should not miss.
The danger exists when you try to do what takes the most time in just one day, and when you try to impose your criteria on others. You are not like this, but you may think that the people around you are not doing things right – and this can go badly, leaving you with a rigid and critical reputation.
Chinese Horoscopes: Monkey sign in the month of Monkey
You are jovial, cheerful, and always in a good mood. Moreover, you will have a month full of opportunities. However, you may have to redo something poorly or deal with a situation you thought you would not resolve; including legal documents, immigration issues, leaving the country, residency, all of which will find a solution.
There are very good opportunities on the sentimental level, as you can clear up a doubt that was troubling you and not letting you enjoy a relationship. They were unfounded suspicions, and from now on, and for the rest of the year, you will live a relationship (or several) full of satisfaction.
The danger is precisely in not recognizing a mistake you have made, and when that person comes to your side to ask for your forgiveness, you don't act as expected. Don't be arrogant or proud and give in a little. Don't be intolerant.
Chinese Horoscopes: Rooster sign in the month of Monkey
There could be certain contradictions in your month, because Rooster doesn't like to be disturbed much and Monkey makes mischief. You will master your habits and your will. You will change things that used to bother you, like quitting smoking, exercising more, changing your diet. These are favorable changes.
In your family life, certain situations, misunderstandings, economic issues that are always unhappy in the family when you distrust someone or that person makes a mistake, will be fixed. When this month is over you will feel very happy with that hug from that distant person.
The danger is not accepting excuses, explanations, or becoming unbearable and saying that you are right at all costs. This is not you. You are flexible, so use this energy to make people feel that you can forgive. Take advantage of the energy of the month to end everything that was negative on that page of your life that you shouldn't remember.
Chinese Horoscopes: Sign of the Dog in the month of the Monkey
You are positive, like the Monkey. You will feel very carefree and calm, so any kind of problems that arise, you will take them more lightly. You will not fill your head trying to solve everything at once.
Even colleagues, neighbors, family members will come to you so that you can help them. This is beautiful, since you are extremely generous and always have the facility to give others what they expect from you. But the advantage is that you will do it in a placid way, as you will realize that the money flows regularly and you will not waste it.
On a sentimental level, it is time for adventure, partying, and revelry. Life begins to smile on you, and if there were situations where you felt abandoned, all is past. Monkey arrives for you with a lot of joy and fun.
Chinese Horoscopes: Sign of the Pig in the Month of the Monkey
You will have many opportunities. Monkey always wants to win, so be careful when someone comes along with a deal that seems very good to you – but don't close the doors. There will be a chance for good purchases, a trip, a fruitful relationship within days or weeks.
There must be a balance. It is an opportunity to make progress and to meet someone new. A person may come out of nowhere and say that you are wonderful, economically and professionally inspiring, but beware of overconfidence in the face of such praise.
The danger is that you don't identify very well what is behind things (such as ulterior motives, half-words, or clauses that have not been explained very well). So when situations arise, don't be fooled. Think about it, but not so much that the opportunities don't disappear.
---