Chinese Horoscope for October: the month of the Dog
---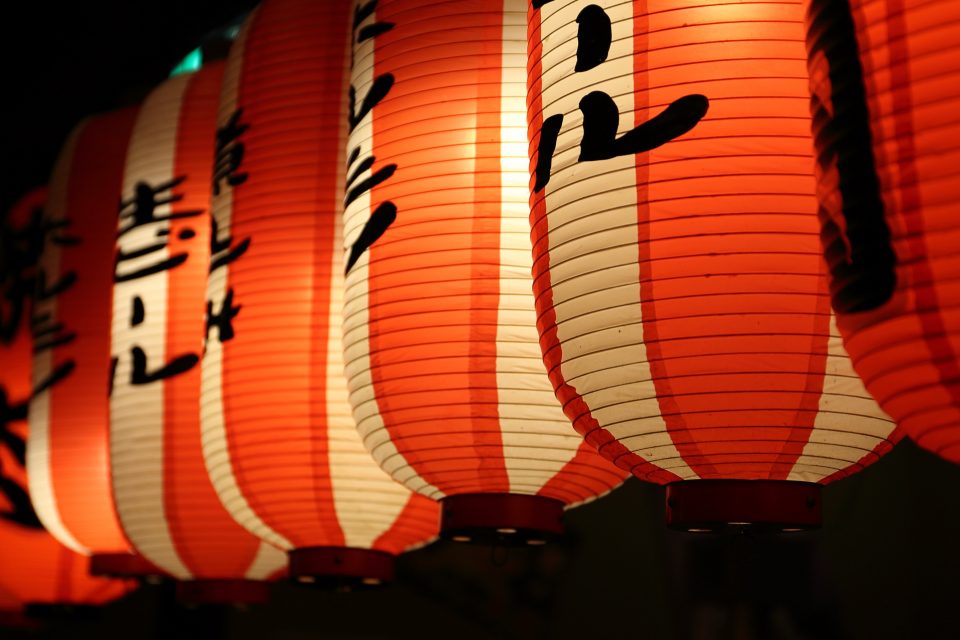 The month of the Dog begins in October, so the energies of this sign of the Chinese Horoscope will be influencing all the other signs. See what that means for your sign with the Chinese Horoscope for October.
Chinese Horoscope for October: what does the month of the Dog hold for you?
---
The Rat
During this month of the Dog, seemingly inexplicable events will occur in your sentimental life. A person whom you thought was just a friend will confess feelings of a loving or sexual nature, which may upset you. Unusual and surprising things are planned.
At work you will have the eyes of a lynx and you will notice minor glitches that others ignore; you will be able to point them out and you will be recognized and rewarded for your attention.
Discover more characteristics of the Rat >>
The Ox/Buffalo
This is the month of sincere conversation to end your doubts. Open your heart, do not let love escape through lack of communication. If you are far from your loved one, do not postpone the conversation any longer.
A personal project that you have idealized or started a short time ago will start to take shape (and maybe even begin to make a profit). At work, if you are expecting a promotion or salary increase, the time is now.
Discover more characteristics of the Ox >>
The Tiger
In this month of the Dog you are surrounded by many temptations, according to the Chinese Horoscope for October. You may feel attracted to the wrong person and make some mistakes, but even so, you will insist on maintaining a relationship. But in general, you will be very optimistic, which helps you to see everything with enthusiasm and joy.
You may begin to feel the will and the urge to change your professional life, with the desire to change jobs. A tip of the Chinese Horoscope for October is that you think and do not take a decision impulsively.
Discover more characteristics of the Tiger >>
The Rabbit
In this cycle of the Chinese horoscope, you will attract love to your side. Take this energy to declare your love to someone who seemed very difficult to get. There is no limit to your will power, and with your tenacity and perseverance you will achieve what for others was practically impossible.
At work, you will receive the support of a colleague who will allow you to find suitable solutions to a difficult task. Do not deny help.
Discover more characteristics of the Rabbit >>
The Dragon
Attention, Dragon, be attentive to your emotional impulses, contain your impetus and your tongue. This month, the Dog creates an explosive combination that can make you very possessive and jealous. Fortunately, by being aware of the problem, you can tackle it properly and find the solution you need.
In this cycle of the Chinese Horoscope, new possibilities and sources of income in an extra occupation will be opened. It will be good to invest in this, as this will give you extra money.
Discover more characteristics of the Dragon >>
The Snake
Congratulations, Snake. In this Month of the Dog, you have a good reserve of energy that will allow you to solve the problems that arise in your life. This is a good cycle to come up with concrete plans that will allow you to improve your health in a short time.
Remember that you are now very active and presenting good ideas, even though others may not see things like you. Do not waste time trying to convince others about the effectiveness of your way of working or a unique lifestyle.
Discover more characteristics of the Snake >>
The Horse
This is a good month to strengthen your body with toning and energetic exercises. Days of intense activity are coming and you should be well prepared so you can enjoy it without worry. The weekends will be unforgettable for you, according to the Chinese Horoscope for October.
You will receive extra money and you can afford to buy something for yourself. Do not just think about earning money or paying bills, but about pleasing yourself. You deserve it because you worked hard and if you do not take advantage now, when will you do it?
Discover more characteristics of the Horse >>
The Goat
If complications arise in your love life this month, you will need tolerance, understanding, and patience. Stay calm, Goat. Contrary to your nature, in this month of the Dog you may be too critical. If you do not like something that your partner does, try to put yourself in their place before you say something.
Do not rush to make important decisions related to a change in your career. Wait a little and you will see how in a few days you will see more clearly the best path.
Discover more characteristics of the Goat >>
The Monkey
You will be too busy trying to solve many things at once, according to the Chinese Horoscope for October. Do not neglect your work and prioritize what you should do. In these moments, it's time to focus on yourself and prioritize what's really important. If you fulfill your obligations responsibly there will be no problems.
This month you will better understand the issues of the heart. The sentimental lessons received in the previous months have taught you a lot and now you can take more spontaneously and naturally what life will bring you.
Discover more characteristics of the Monkey >>
The Rooster
You are learning a lot. Always remember to enjoy your present moment. The inner health you enjoy at the moment and your peace of mind will help you improve your physical condition considerably.
As for love, courage, Rooster. There is no time to lose. If you feel inspired to propose, go ahead. This is the right time to leave behind the anxieties forged in your imagination, the assumptions, suspicions and fears that do not lead to happiness.
Discover more characteristics of the Rooster >>
The Dog
It's your month and it's your year. Your intuition will be powerful and you can make the best decisions when it comes to love. Act on your own guesses and you will live well the whole month. The dog should avoid discussing with reckless and exaggerated people, especially if the issue is politics or religion.
Do not worry about what you cannot solve now, life gives you lessons that you must have as experience not to repeat the same mistakes as always.
Discover more characteristics of the Dog >>
The Pig
Fortunately, Pig, certain situations that have caused you conflicts in the past have been left behind. Now, with this new cycle in front of you, you can solve many emotional problems. Take advantage of this period to develop your intellect and expression.
Do what you have planned to do because in this period there are many possibilities to accomplish your work goals. If you have to do a job interview or sign an important document, you will get good results.
Discover more characteristics of the Pig >>
---
You may also like:
---