Discover the power of the Orishas: October 2021
---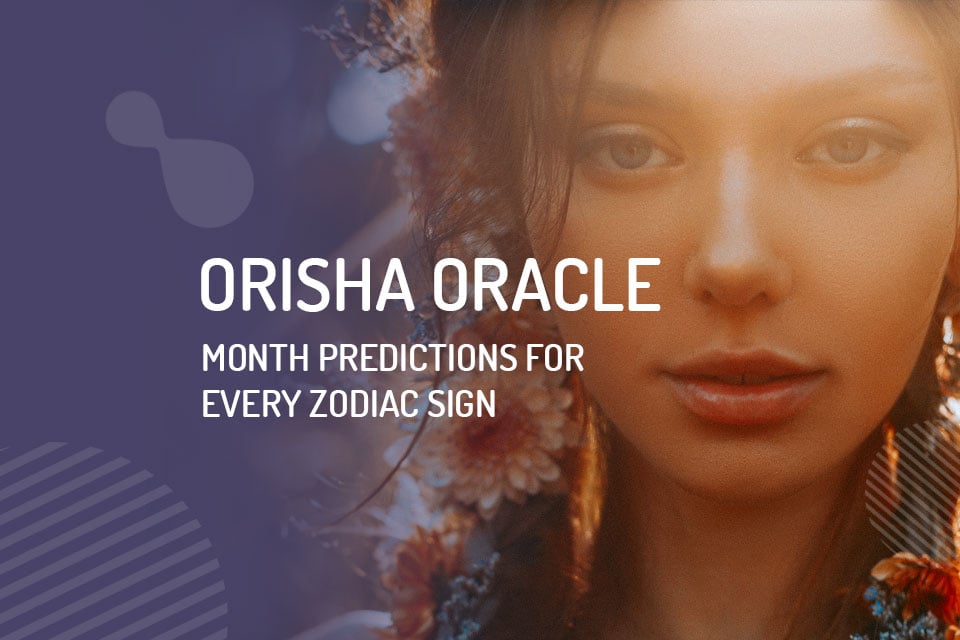 In the month of October 2021, the ruling orixás will manifest themselves through a very agitating, transforming, and intense cycle, so that all twelve signs of the zodiac will be graced with a phase of generosity, lightness, abundance, inspiration, and courage in all areas of life. In addition, this period will be marked by vigorous wisdom, as well as an intense sense of justice, aligned with the fullest spiritual serenity, which will be the most important point of this journey as a being in search of light. 
Furthermore, truth, knowledge, and resilience will guide the steps of all those who wish to follow new paths and dream of radical changes in relation to what has afflicted them for a long time, whether in the educational, spiritual, love, or even professional realm. 
Finally, the advice for the coming days is: do not fear misadventures, friction, difficulties, or even the greed that tries to limit you, because with determination, generosity, humility, and support from those who wish you the best, you will have what it takes to overcome and finally feel fulfilled every day. Discover now the forecasts according to the Orixàs for the month of October and listen to the advice of the Orixà that rules your sign!
Predictions of the Orixás for the month of October for each sign
Aries, this will be a good time of year for you to relieve the pressure of the demands, fears, and traumas that hinder you so much on the emotional, spiritual, and rational levels. To do this, focus on establishing a more organized routine and look for an activity that gives you more freedom, as well as valuing your efforts, talents, and knowledge. In addition, take the opportunity to dedicate yourself fully to your personal life, whether it is about your dreams or about the people you love the most and who need your presence and example so much at this moment. Finally, act with reason, establish your priorities and limits, and don't allow anyone to undermine your achievements or get in your way. Trust, make it happen, and you will win.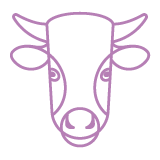 The tenth month of the 2021 cycle will begin full of love, spiritual, and professional achievements for all Taurinas, as a result of all the hard work and gratitude you have dedicated over the past months. Precisely because of this, you will reap countless positive fruits, whether at work, in emotional relationships, or in what you believe in and what moves you daily. Besides that, you will receive incredible proposals, you will have the chance to expand your own horizons, and you will even be surprised with an invitation you can't refuse. Finally, understand: even if there are difficult days, there is no need to challenge the power of your faith, because your ruling orixá will always be nearby, warning you about the importance of not trusting in fears or insecurities. Remember: everything has its exact time to happen, so believe and fear nothing and no one.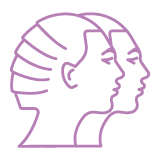 Gemini, the long awaited month of October will be ruled by an enormous sense of caution, justice, common sense, and attention, which will prove to be very favorable to your personality, which can also be ambitious and disciplined. For this, avoid disagreements, envy, imbalances, or friction that generate even more emotional problems, whether in the family, love, or professional environment. Furthermore, know how to prioritize affection, generosity, empathy, and wisdom in decisive moments, because they will be able to transform the final results. Furthermore, focus on being present and showing yourself to be dedicated, affectionate, and understanding with the people who surround you and offer you the same. Finally, don't forget to be more realistic, observant, and assertive if you want to stop being cheated by those who have bad intentions.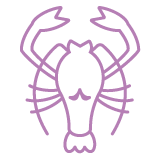 This will be a phase of the annual cycle in which Cancerians will experience quite significant changes, because they will receive promising proposals, but also some not so pleasant news already in the next days. Therefore, understand that everything will be influenced by your orixá from now on, either by good vibrations or by a dark haze. So you should start doing powerful spiritual work right now, starting by protecting your privacy, getting away from the evil that torments you, and also reconnecting with what moves you. Understand that Oxum is showing you who are the people or what are the attitudes that destroy what you have built so far, so interpret the signs and act in a balanced and coherent way. Furthermore, try to learn from the mistakes of others and from your own mistakes, because without willpower you won't be able to overcome barriers or see the light at the end of the tunnel. Finally, even with certain regrets, try to hold on with all your strength to the great new beginning that will come very soon.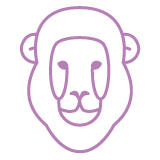 Leo: XANGÔ
Leonine, October will be responsible for a period of very important personal gains and learning, and it will also influence the professional and spiritual life of many natives. Thus, you will finally find yourself excited about the final stretch of this chaotic year, as a wave of lightness and well-being will permeate your path. Precisely because of this, start picking up the pace and invest precious time in observing yourself in a critical and analytical way, because those who master self-knowledge and the perception of what they feel, are able to evolve much more. In this way, whether in your educational, spiritual, or even professional life, the paths will become wider every day and the opportunities for those who are willing to give it their all will be countless, so be grateful, be committed, and share what you receive.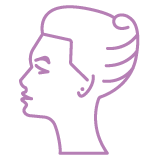 In this month of the annual cycle, be very careful not to get carried away by disappointments, fatigue, or discouragement, as they tend to arrive in intense form in the coming days, Virginian. So from now on it will be crucial to focus on reaching new goals, especially regarding your rational and spiritual well-being, leaving aside laziness, disbelief, and fear of failure. Also, avoid giving up, regrets, and unfounded negativity, because none of this will drive you to self-care or pride in yourself. Finally, try to intensify your studies, your leisure time, and the bonds with people who are different from you, because it is with dialogue and balance that you will manage to be more empathetic and understanding towards the other. Finally, you will be in tune with the people you love so much, which means new alliances, partnerships, and even successful societies.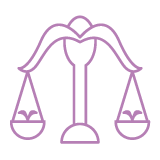 Librian, this phase of 2021 will be marked by a lot of shyness, dissatisfaction, rationing, control, and moderation, whether in relation to financial, family, or even love life. Therefore, avoid waste, disorganization, borrowing, and impulsiveness, because self-control and discernment should be the watchwords in the coming days. Also, stay away from people who want to drain your positivity and sense of leadership, as they will not let you prosper on this earthly plane. For the rest, believe in your own ability beyond measure, and ignore the destructive criticism that comes from the outside to shake you up, for it is not by looking down that you will expand your own paths. Shake off the dust and turn yourself around, for you are a winner.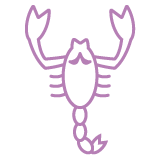 The ruling orixá of the Scorpionesses indicates that October will be a month of intense dedication, perseverance, optimism, wisdom, progress, and recognition of your own abilities and victories achieved so far, especially in the love, educational, and professional fields. However, despite the peaks of peace and happiness, be very attentive and know how to get away from all the envy, evil eye, nastiness, and negativity that come along the way. Furthermore, reflect a lot before taking any important decisions and focus with desire on the goals outlined since the beginning of the annual cycle, because only then the positive results you have been waiting for will appear. Finally, don't leave your physical, spiritual, and mental health aside for the sake of those who don't deserve your attention. Remember: taking care of yourself is fundamental, because your body is a temple where the earthly and the divine must coexist in harmony.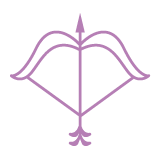 The watchword for Sagittarius women during this month is: finally the moment to live intensely and to act intuitively and with more freedom over yourself is coming, so take advantage of it and celebrate. To do so, hold on to all the enthusiasm and motivation that will take over your coming days to encourage yourself and all those you love so much, because life will take on a new meaning. However, it will also be essential to avoid friction, disagreements, debts, and clashes that lead nowhere, because lightness, empathy, and common sense should prevail in all contexts. Finally, act with generosity, thoughtfulness, and acceptance, without trying to control everything and everyone around you. Understand that free will and the consequences of every action are natural forces, inevitable and impossible to predict or limit.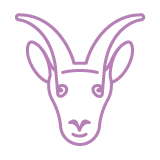 The tenth month of the year 2021 imposes itself as a clear invitation to Capricornians: get away from everything that influences you negatively and robs you of your will to live, whether emotionally, rationally, or spiritually. With this, the time has come to reconnect with what was lost along the way and to get to know yourself better than anyone else, because only then will you be able to realize and enforce your own desires, plans, dreams, and beliefs. For this, don't stop listening to the voice of reason or following your own intuition, since they will have the power to guide you in the opposite direction of superficial appearances and false convenience. If necessary, isolate yourself for a while and reflect on what you have done so far, also reviewing the experiences that will take you very soon toward what you dream so much about.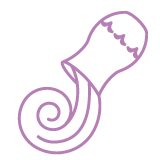 Aquarian, this phase of the annual cycle will be fundamental to put into practice personal and professional projects, either alone or together with loved ones who are willing to grow with you. Therefore, focus on authentic strategies that overflow with creativity, innovation, and daring, as this will be the time to shine and go even further than you expected. Furthermore, understand that forgiveness is more than necessary, and that it relieves the weight of the soul, so you will need to review some concepts if you want to evolve in this aspect. Finally, ignore malicious opinions and inconvenient hunches from those who only want to destabilize and defame you. Realize that your path is being guided by much more influential and powerful energies, so trust and follow without fear under the light of Oxalá.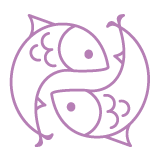 The ruling orixá of Piscianas points to the vision that this will be a fundamental process throughout the year for those who wish to act boldly and go beyond any limits that stand in front of them. With this, you should seek innovation and intensity like never before, surprising everyone in the professional, amorous, and also spiritual spheres, since the chances of achieving something unprecedented are great. However, be very careful about false friendships and intrigues that try to destroy your safe harbor. Also, learn to value those who are by your side, no matter what happens. Finally, don't let any material possessions distract you from what is really worthwhile: becoming a mirror and achieving the well-being you deserve through your own sweat. With determination, courage, and humility you will reach the top very soon, believe me.
---
You may also like:
---