Predictions of the Orishas for the month of November for each sign
---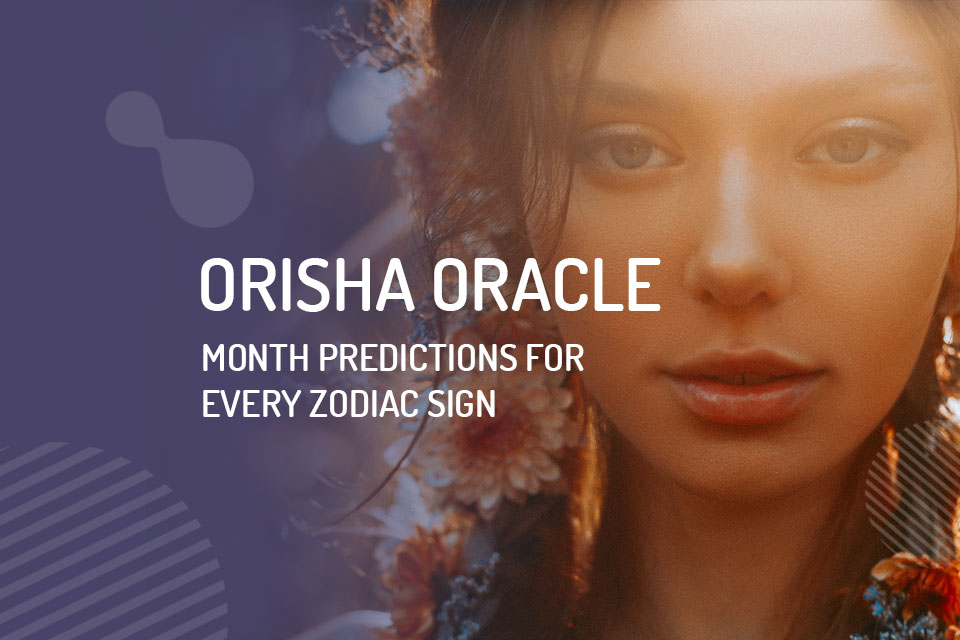 The month of November 2021, which will begin the final stretch of this cycle, according to the predictions of the ruling orishas, will be a month of perseverance, excitement, autonomy, fidelity, understanding, serenity, well-being, gratitude, and progress in all areas of life for each of the zodiac natives. This is because it will bring the messages of faith announced already in the coming days, which indicates that very soon new paths will open, bringing the need for intense, frequent and increasingly promising changes for those who are really willing to reinvent themselves and be reborn from the ashes.
In this way, all twelve signs will feel influenced by powerful energies that will be extremely important in the opening of doors, in the best use of opportunities, and in the small transformations that will mark this phase. Furthermore, this period will provide countless advances and establish a spiritual protection never seen before, because the guardians of each sign will be willing to work actively and intensely toward a memorable closure. Finally, it will be a time of passage in which revisiting your conscience and reflecting on the actions that have guided you up to this point will be ennobling, as it will be part of a much-needed emotional and spiritual work.
Discover now the forecasts according to the orixás for the month of November and listen to the advice of the orixá that rules your sign!
Receive all our tips by email!
Love Astrology? Subscribe Now and Receive Exclusive Content!
Predictions of the Orishas for the month of November for each sign
Ariana, this penultimate month of the annual cycle will be marked by a very significant wave of opportunities, certainties, and transforming experiences, whether in the personal, spiritual, educational, or even professional sphere. In this way you will find yourself finally getting started on your own dreams and projects, so that you will be rewarded after all you have been through. Therefore, don't be afraid to radicalize, innovate, undo, rebuild, and start all over again everything that you have experienced so far, because talent, courage, and self-confidence will not be lacking in this new path. However, go easy on the demands you make on your partners, co-workers, family, and even friends, as rushing the pace of these ties could end up destabilizing the structures of something very promising in the future.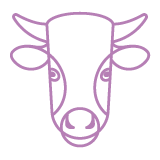 This will be a month when Taureans should put generosity, detachment, honesty, and patience into practice as much as possible, especially when it comes to personal and professional relationships. In addition, avoid disagreements, intrigues, envy, complacency, and sorrows, because these negative feelings will destroy the spiritual serenity that your ruling orixá is predicting for the period. However, don't be afraid to face the unfavorable phases or the stumbles that may come along the way, because a truly renewed atmosphere can be built in order to rebuild your surroundings, if you know how to use the available tools in your favor. Finally, count on the support, fairness, and good air that will blow in the right direction already in the coming days.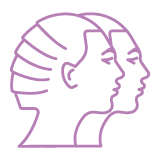 The month of November will be responsible for finally announcing great news, unexpected reunions, and twists of all kinds, Gemini. So don't accept crumbs and don't settle for the little you are offered, no matter what the field of life. Understand that soon you will get to where you have always dreamed of, and you will finally be recognized for all the merit, talent, and faith you have invested in recent times. Also, if the environment is heavy and unfavorable, step away and look for companies that accept you exactly as you are. Remember that emotional support and psychological structure are essential when you have to carry a huge burden. Finally, don't suffocate your loved one's desires, because exaggerated and unnecessary demands can destroy even the most prosperous and true bonds.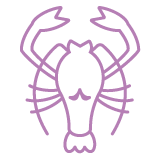 Cancerian, this will be a perfect period to close the year 2021 in great style, especially because it will be possible to expand even more your concentration, willpower, courage, and self-confidence. So make yourself more and more willing and committed to your studies, finances, and professional career, because the chances for success are immense. With this, also take the opportunity to prosper through promising opportunities, create articulate environments, establish strategic links, and open up unknown paths, because this is the only way you will show where you want to go with all that effort and talent to spare. Finally, do not let yourself be fooled by passing experiences and prefer to value lasting, reciprocal, and concrete relationships, those that, even at a distance, are based on fidelity and transparency above all.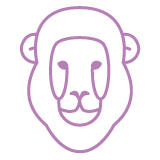 Leo: XANGÔ
This closing moment of the 2021 cycle will be perfect for Leonines to turn things around and reestablish control of their financial, love, and professional lives. However, it will be necessary to undertake this mission with a lot of self-confidence, respect, courage, and patience, because everything that comes easily can also go away at the same speed. Therefore, creating plans, outlining routes, setting goals, establishing contacts, and following wise recommendations is essential, since great chances will come from where you least expect them. Also, re-prioritize your health and well-being above all else, no matter what it costs you at the moment. Finally, get rid of all the knots that corrupt you and discourage you from living for your own pleasures, beliefs, and desires.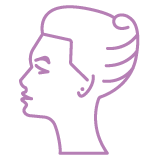 Virgo, November will be a very promising month when it comes to communicative exchanges, business, learning, and adventures in completely new situations and places, so celebrate. However, try your best to stay away from intrigue, disagreements, lies, and cheating in the name of power, recognition, and acceptance. Also, understand that no disagreement, dishonesty, or disagreement will get you where you want to go; for this, it takes a lot of effort, humility, and honesty always. The most advisable thing in this phase is to control your expenses and review all plans that are inconsequential, because only with wisdom, good sense, and patience you will achieve the stability and discernment necessary to win and shine.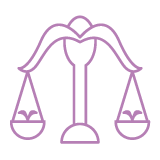 The month of November will be full of uncertainties, losses, anguish, unforeseen events, losses, and dissatisfactions for all Librians who are trying to close the 2021 cycle in a really transforming version. Precisely for this reason, avoid keeping in touch with people you don't entirely trust, especially avoiding lies that would cause future disappointments. Also, don't nurture unfounded resentment or carry on with you burdens that don't belong to you, because they will not take you anywhere from now on. Furthermore, seek tranquility, lightness, inner peace, and the utmost faith in your guide's regency, avoiding unpleasant situations. Finally, keep in your path only memories and experiences that overflow you in some way, especially those that make you grow and assure you the fullest appreciation of yourself. Remember: reciprocity, respect, and truth are the basis for any successful endeavor.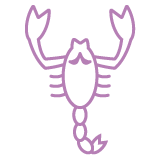 Scorpio, in this troubled phase of the year 2021, your lifestyle tends to change drastically. This is because you are even more determined and willing to live unique and transforming experiences starting in the next few days, whether in your personal, spiritual, or even professional life. In addition, you will take on countless responsibilities and will be very committed to taking care of yourself and those around you, even opting for a healthier and more uncluttered routine in environments that you love and that do you so much good. Finally, a wave of luck and valuable teachings is coming your way, so you will tend to live a more satisfying, grateful and enlightened phase.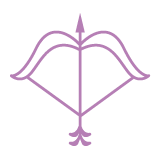 At this stage of the year, Sagittarians are advised to act more cautiously in all areas of life, precisely because caution, common sense, balance, and prudence need to be the maxims when it comes to actions, behavior, and thoughts during the entire period. Also, beware of impatience and intolerance when it comes to dealing with family problems, professional unforeseen events, or disagreements in the worldview of friends and strangers. So try to remain open to dialogue, take a resilient stance, and train your sense of empathy as much as possible. Finally, if you intend to take risks at some point during this stage, you will first need to learn to communicate clearly if you really want to attract strategic contacts for the promising future that awaits you.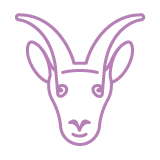 Capricornian, you will experience a very prosperous, productive, and uplifting month in many ways, precisely because you will have advice, rewards, support, encouragement, and generosity from all possible sides. However, beware of those who are by your side only out of interest or greed. Understand that the ideal is to know how to separate the good elements from the bad ones through a careful, critical, and thorough look. Furthermore, interpersonal relationships will enter a more stable phase, as long as you make an effort to harmonize the contacts that are unbalanced at the moment. In addition, this will also be a favorable phase for studies and for new experiences abroad, as you have finally found yourself in an area of great interest for the future.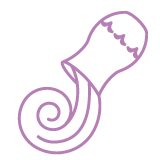 In this month of November, Aquarian women will need to put on a lot of courage, willpower, and enthusiasm, especially regarding what is in ruins and needs to be restored as soon as possible. This is because this phase of the year will not be easy at all in many ways, as numerous difficulties will arise in finances and health, deeply shaking your certainties. In addition, disappointments, layoffs, losses, and terminations tend to approach from all sides, so keep attentive and wise in your positioning. Furthermore, beware of false promises and the good words of malicious and treacherous people. So, the best at this moment is to armor your soul and mind with positive thoughts, self-love, and maximum faith in your ruling orixá. Don't forget: nobody can lead your life better than yourself.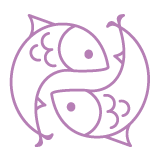 Piscean, this November will mark a very important and decisive period in your life in many areas, especially educational, financial, and spiritual. This is because positive events will knock on your door when you least expect them, taking dreams and goals to new heights. So be prepared to receive the rewards you have \waited so long for, and enjoy them in the best possible way, together with those who have always supported you and advocated your happiness. As for possible difficulties and unforeseen events that tend to appear, rest assured that you will be able to overcome each one of them like no other. Anyway, if you really love what you do, go ahead and don't let anyone discourage you. Even take the opportunity to review who is really worth having around.
---
You may also like:
---