Discover the Power of the Orishas: July 2021
---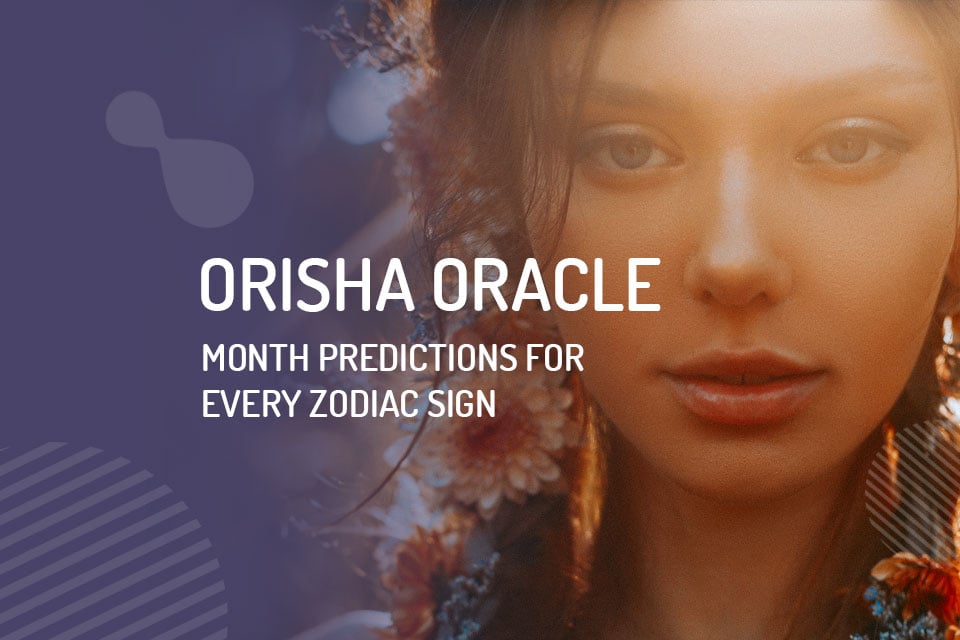 This month of July 2021, according to orixa predictions, will be marked by a season of great resilience, determination, courage and victories for the entire zodiac. However, be aware that there will also be losses, obstacles, weaknesses and disappointments from those you least expected. Therefore, have these as the watchwords that will govern all areas of your life in the coming days, whether personal, professional or spiritual. Therefore, realize that it will be a challenging, but also very positive phase for all those who want to run after their dreams and make a difference in the world through what they believe in. In addition, a lot of willpower, wisdom, sensuality and fertility are predicted for those who have family or love plans, allowing not only to reinvent the routine with a partner but also to get involved with other interesting people.
However, beware of arguments, confrontations and intrigues that tend to occur quite often in professional life, so you will need to act as a point of balance, always calming tempers and leading conversations towards a sensible resolution. Finally, this will be a time when achieving emotional and financial stability will make the difference in the path of the next cycles that begin, so it is essential to prioritize studies, counseling and multiple learning.
Discover now the forecasts according to the orixás for the month of July and listen to the advice of the orixá that rules your sign!
Predictions of the Orixás for the month of July for each sign
In the seventh month of the year, Aries will have many tasks, unfinished business, desires and wishes. You will be exhausted and very busy, you will lose your mind and you will not be able to dedicate yourself to what you want so much. Therefore, it will be necessary, more than ever, to seek support and help among those around you who want to see your success at all costs. In addition, dedicating time to making self-care a routine will change the way you face the world, a gift you deserve in this phase of recovery, self-knowledge and so many twists and turns. Finally, love yourself, forgive yourself, accept yourself and you will surely be more proud of yourself and feel fulfilled with what you have.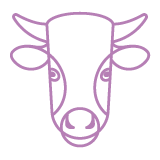 It will be a time when you should avoid at all costs sowing and intensifying intrigues, competitiveness and lies, whether in the family, among friends or even professionally. To do this, stay away from ties, environments and situations that feed and establish negative energies around you. It is best to practice truth, transparency, honesty and balance with all those who love you and do you good. However, avoid putting too many expectations on others so as not to suffer disappointments that hurt your heart, that is, try not to be so demanding with those who do not show interest, because it is useless to carry the paradise of those who are empty inside. Understand that no one owes anything to anyone.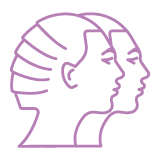 The month of July 2021 will be marked as a very promising phase for those who want to carry on some projects from the past and finally realize the personal plans you have dreamed of so much, Gemini. Therefore, do your best to overcome all difficulties and aim with more focus on what you want, be it love, material, family or professional. Also, know that you can count on unlimited help from everyone around you, as you have built a solid, structured and present support network. Finally, avoid pitfalls and run away from people who annoy you or who do not convey any truth or wisdom to you. Remember: seeking inner peace and not getting involved in problems is the best thing you can do for yourself at this time.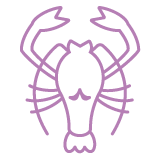 Cancerian, this will be a great time of the year to strengthen ties and make new contacts, whether professional, love or friendship. To do this, show yourself to be really patient, communicative, fun and open to broaden your horizons, since breathing new airs will make you believe again in the power of contact between people. If that person has already shown that he or she does not deserve you, does not value you or does not really love you, stay away, ignore him or her and avoid accumulating more suffering and insecurities that will only harm you in every way.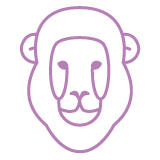 Leo: XANGÔ
This moment will be crucial for you to experience a major turning point in all areas of your life, Leonina. This is because you will finally get a new job, resume your studies, flirt, move house and even meet some amazing people along the way. In addition, your sensitivity will be sharper than ever, which will also awaken your creativity and bring you new ideas, dreams, insights and desires that will emerge throughout the days. If you feel insecure, unprepared or fragile with something concrete, avoid starting too many projects at once, trying to better define each step and taking steps with caution Remember: listing tasks by priority is the best way to define what interests you most at each moment, always remembering that no matter what happens, you can count on your loved ones in an irrepressible way.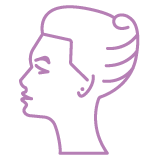 The seventh month of the year will be quite favorable and interesting, as it will make Virginians receive and give encouragement, support and comfort to the people around them. You will feel stronger, more sensible, surrounded by love and with an unbreakable willpower, and you will finally be able to undertake promising flights and make big dreams come true, either in your personal or professional life. Also, try to exercise patience, calmness and respect, especially in situations of high stress and anger, as a slip-up with someone special or strategic can be enough to make everything fall apart. Finally, avoid laziness, comfort and routine in the most intimate contacts, as surprises and declarations will make the difference in this phase of living together.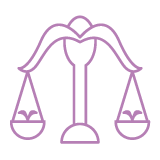 The month of July will be full of major transformations and important turns, Libra. This is because you will have to deal with numerous injustices, difficulties and disappointments, so you will not be able to conspire, especially when it is against someone special. However, it will be very easy for you to find new job opportunities, not to mention the great passions that await you. Also, be prepared to change your city, your outlook, and even your tastes and opinions. Finally, in private life, do all you can to avoid generating additional friction or distracting yourself with unnecessary neuroses; instead, use your changes and learnings as motivation to reflect wisdom and harmony wherever you are.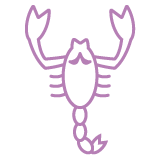 In this powerful cyclical phase, you must put serenity, endurance and self-control as your main watchwords, Scorpio. It is important to avoid quarrels, intrigues, demands and disagreements, for the greatest wisdom lies in argumentation, not brute force. Also, all that energy spent on violence could be better spent on demonstrations of affection, generosity and self-care. Also, avoid exaggerated expenses and try to start saving urgently, because you have many plans on paper and they all involve the obligation of financial independence. However, you have to be very attentive to the path of stones: obstacles can always arise when you least expect it.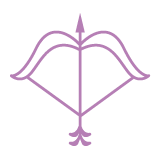 In this new stage of the year 2021, you will tend to feel quite bad, disillusioned and without future prospects, Sagittarius. For this reason, you should try to restore your inner balance by eliminating all the negative memories and problems of the past, as well as by doing a spiritual and energetic cleansing in your home and in your body. To do this, start by removing malicious people from your life, abandoning habits that harm you and redesigning your routine in a lighter way, both at home and outside. Realize that if you are truly connected and satisfied with yourself, nothing and no one can hurt you.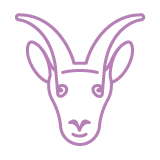 At the beginning of the second half of the annual cycle, you will definitely be exhausted, tense and overwhelmed, Capricorn, which is not good for your mind or your body. With this, the most advisable thing to do is to try to get away from this frustrating routine for a while and take a few days off to take care of yourself, whether physically, emotionally, mentally or spiritually. Also, try to take advantage of the extra time at home to have fun with your loved ones before the rush starts again. To do this, invest in presence, affection and companionship, which will do a lot of good for everyone who was away. Try to be correct, fair and assertive, without allowing anything or anyone to make you act against your morals, your values and your will.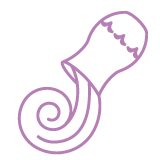 In this month of July, you should be more attentive to accusations, lies, distortions and also to the envy of others, Aquarius. Therefore, avoid giving so much importance to those who do not deserve it and do not let yourself be shaken only by what people say or think, because nothing external has the power to change your essence. Also, act more autonomously if you want to reach independent conclusions, based on what you really see, desire and believe. However, avoid showing coldness, do not give in to aloofness or cling to ingratitude towards those who love and protect you. Finally, try to put understanding, patience, wisdom and empathy into practice, as there will be times when you will have to be willing if you want to help the other person stand up and win.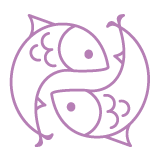 yourself more than ever, especially if you want to develop all your skills, abilities and learning. Stay alert because new opportunities will arise in your professional, love and spiritual life that will be fundamental if you want to get to where you have always dreamed of. Also, be careful not to blindly trust people around you with ulterior motives, as they may make empty promises or even invent lies. Remember: continuous actions speak louder than single words. Other than that, enjoy this powerful wave of affection, commitment and complicity that is coming your way, bringing more and more transformative moments.
---
You may also like:
---