Angels' Predictions for the month of September for each sign
---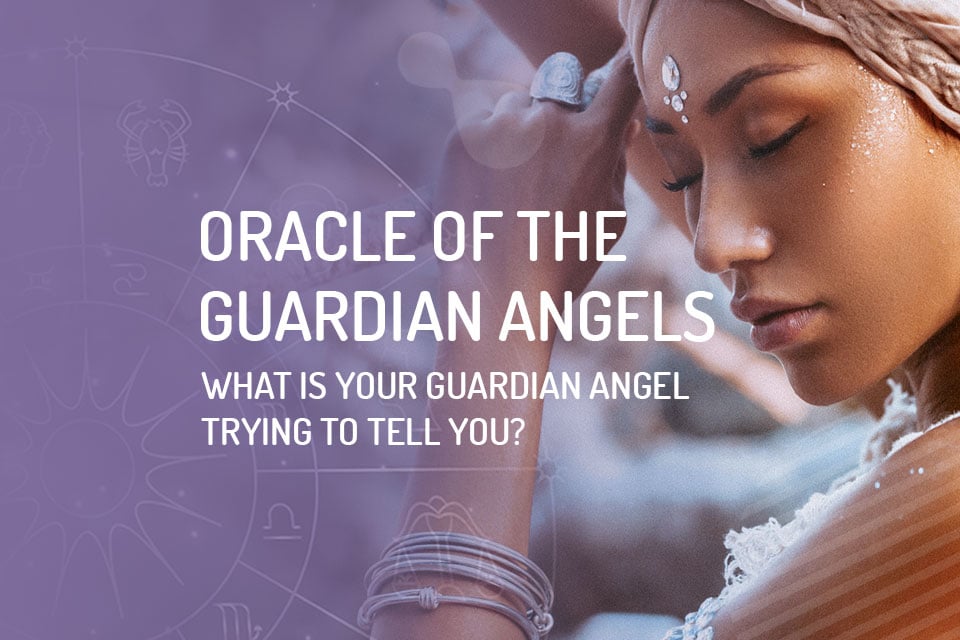 The ninth month of the intense year 2021, according to the predictions of the ruling angels, promises to be a period of overwhelming energies and very transitory moments for all twelve signs of the zodiac. This is especially true for those natives who are looking for a real turnaround in this phase, precisely because they are stuck in unmotivating or painful situations. So keep an eye out for this moment of countless possibilities, because there will be a huge tendency toward success, although there will still be some unexpected disappointments, losses, and disagreements. Furthermore, ties of all kinds will be altered, favoring estrangement, requests for forgiveness, and declarations of love.
So what tends to stand out in this final stretch of the cycle is the building of a general stability, be it emotional, financial, familial, or educational. For the rest, teamwork and daily sharing should gain a lot of strength in the coming days, which will prove fundamental in overcoming certain difficulties and crises that have already been established in your routine for some time. As for certain external links, the advice from the heavens is simple: run away from ignorance, friction, and unfounded hatred, precisely because these negative energies tend to hinder your earthly development, especially the spiritual improvements you have worked so hard to achieve.
Furthermore, it is indispensable to invest in becoming aware of yourself and your surroundings, focusing on that strong humanitarian spirit that will make you want to act in a sweeter and more empathetic way, without asking for anything in return. Finally, dialogue, intuition, and common sense will also be intensely sharpened, which will free you from lies, upsets, and suffocating problems.
Discover now the forecasts according to the Angels for the month of September and listen to the advice of the Angel that rules your sign!
Predictions of the Angels for the month of September for every sign

Tiredness, disaffection, confusion, difficulties and regrets. This is how Aryans should go through this turbulent period of the year. So all that remains is to start acting sensibly, loyally, and transparently with those who give you their trust, since the support of those around you will only come if you can win them over with charisma, honesty, and gratitude. Furthermore, you need to convey truth, decency, and detachment from material things, for any kind of superficiality will be noticed and refuted everywhere you are. Moreover, you will finally be able to feel worthy of new achievements, reflecting wherever you go all your light, peace, and balance. Finally, it will be crucial not to disconnect from what you love, believe in, and admire most at this time, as instant and worldly pleasures are ephemeral compared to the constant teachings of compassion, dedication, and fairness.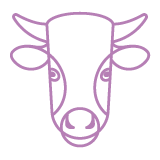 This September points to a time of year when Taureans will have to challenge themselves and be willing to learn from unforeseen events, problems, and mishaps, precisely because it will not be as stimulating a time as they had hoped. Therefore, realize that the storms will be inevitable, but that it is still possible to learn something valuable instead of just complaining about everything and everyone. To do this, relax, take a deep breath, raise your head, and understand that in the midst of all these turbulences it is necessary to seek, above all, pleasure, recognition, and hope. So the best way to take a new position is to create a harmonious, light, generous, and positive environment for yourself and the ones you love. Finally, learn to invest in your own desires and seek in divine faith the necessary strength to move forward without worrying about what the world expects and demands from you.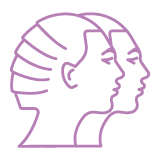 The ninth month of the year, September, ushers in a period of immense certainty, motivation, well-being, and engagement in all aspects of your life, Gemini. As a result, you will feel much more willing to fulfill tasks and achieve goals despite the atmosphere of tension and fear that is still in the air. However, it is also recommended to balance this hard work with plenty of self-care, focusing especially on the spiritual and emotional spheres, precisely because without inner clarity you can put everything at risk. Furthermore, don't avoid giving and receiving sincere affection or even experiencing unexpected adventures that fill your days with joy, because all of this is more than necessary at this time. Finally, understand: if the answers to certain questions are not yet within your reach, it is perhaps because you are not seeking them within yourself, with your guardian angel.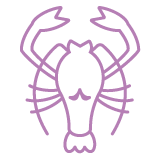 Cancerian, this is bound to be such an important phase of the annual cycle that it will hold numerous surprises, but it will also bring some major stresses, agitating your coming days in ways you never expected. Nevertheless you will feel increasingly dreamy, and the great challenge will be to reconcile such intense desires with the reality that will still be unfavorable, financially and emotionally. In order to do so, it is necessary to start acting with strength and precision in the things that are not going so well, such as professional and friendship ties. Furthermore, try to develop parallel plans that will help you motivate yourself and grow in a broader way, giving you total freedom and offering you a more and more solid structure to continue on this path. Finally, put all your sensitivity and empathy into practice, being aware that hasty choices, besides being unfeasible, can bring bad results.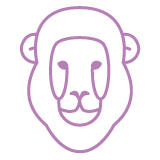 Leo: MIGUEL
Changes of course, unexpected twists and turns, and significant transformations await Leonines who are looking forward to September's arrival in the coming days, just the way they imagined. However, even if anxiety and anguish are weighing you down after this period of so many negative feelings, avoid as much as possible suffering in advance, because you will end up wearing yourself out before you even experience what awaits you. In addition, you will finally learn not to let yourself be overwhelmed by past traumas and current disappointments, especially in relation to other people's opinions, since self-perception and self-care will be two major goals to achieve during this phase. As always, unfavorable moments will arise, but you will be able to deal with them all, and not let them weaken you. Even be thankful for the positive influences of your ruling angel, for wisdom, wholeness, and courage will be gifts that will come to you in these moments of despair.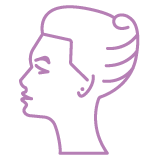 This new moment in 2021 will provide the change in perspective that you have been waiting for, Virginian, because the events will be numerous and will mess with all the planning of your life from now on. So the ideal is not to start the cycle loaded with negative energies and dark thoughts, so do a work of spiritual purification, besides urgently getting away from toxic people and disturbed environments. Moreover, be armed with all your learnings, dreams, and innermost desires if you want to face your fears and discover yourself even more powerful from now on. Remember: you are amazing and hardworking, so you deserve much more than what you've been given so far. From now on, keep the mantra: fruits are on the way, so I must be ready to live more serene and blessed days with those who love me so much.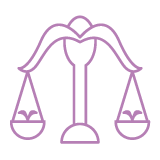 This will be an exceptional month for you to reach new goals, overcome obstacles, conquer fears, and overcome barriers in all areas of life, Librian. This is because even if the storms seem greater than your willpower, they will not be able to discourage you and will provide enormous learning and solidify bonds in a more and more lasting way. In addition, take the opportunity to discover and value yourself just the way you are, because pride, freedom, detachment, and well-being will allow you to get rid of unnecessary weights that you have been carrying alone for a long time. Finally, understand: it is essential to position yourself in the world as part of the change you so strongly believe in. The important thing is to get started.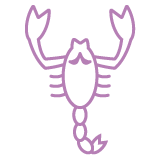 Scorpio, the motto for this new annual phase of 2021 should be to think less and always act more. So don't accept to relive the past that torments you so much, and don't invest your energy in mulling over regrets and guilt. This is the time to understand that what is past will never come back, so look to what lies ahead and let yourself be taken only by what life is preparing for good with these new opportunities. Realize that you have done everything possible so far, and that a new day is always a good opportunity to discover yourself. So think as much as you can about your spiritual evolution, focus on cultivating balance above all else, and do good in an unbounded way, because you need to be in tune with your own wisdom and spiritual gratitude if you want to feel really happy, full, and enlightened.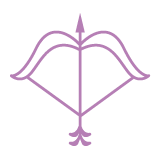 The order for Sagittarians is clear: try not to get so attached to what is material and superfluous, because the month of September will prove to you that the most valuable thing in this whole journey are the human bonds and the immeasurable exchanges that they provide, since you, unfortunately, have left all this part aside. So, start this new stage with a very simple reflection: what can you learn and what can you teach in this life if not what comes through each experience? In this way, believe me, it will be much more logical to concentrate body and soul on the reconstruction of lasting ties, on solidarity action, and on self-care, rather than on maintaining only possessions and appearances. Finally, know how to take advantage of the good opportunities that are arising and be grateful to those who have reached out to you so much.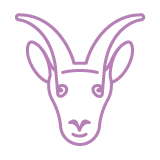 Perseverance, dedication, and the drive to risk everything for what you believe in and want most will be your strengths this September, Capricorn. For this you will need to take back the reins of your life once and for all and begin to walk a more adventurous path independent of others' opinions, be it financially, emotionally, or professionally. Only in this way will you be able to get away from your problems and not insist again in unbalanced relationships, especially those that deceived you with unfounded promises of well-being without effort and sacrifices. Realize once and for all that the foundations must always be firm before you start facing new challenges. For the rest, get organized, set limits, and recalculate your course toward something that looks more promising in the long run, because past plans can finally be realized.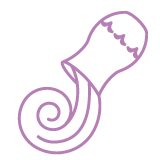 Aquarius, from this new cycle on it will be fundamental in your journey to create new bonds of affection, pride, and trust with others. This is because this phase of the year will require even more determination, unity, and dedication from all sides. Furthermore, it is essential to learn to share spaces and to divide responsibilities, whether in professional, family, or love life. In addition, avoid acting with an air of superiority and never doubt the capacity and talents of others, otherwise you will cause even more heartache and fail to grow with new exchanges. Finally, the spiritual connection with yourself should be your great north in the coming days, since there is still a long way to go to finally feel full and balanced. Remember: with focus and hard work no one can ruin this great achievement.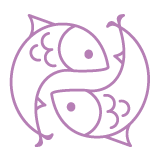 The advice from the ruling angel to the Piscean women is emphatic: be careful, act responsibly, and reflect whenever you feel the need to observe your surroundings. This is because the way you have been expressing yourself in front of others has caused many misunderstandings, conflicts, and even losses, whether in the love, family, or professional sphere. Therefore, try to exercise more and more common sense, avoid rudeness at all costs, and do not insist on unfounded arguments just to be right. Also, especially with friends and family, be helpful and accessible, as this month will bring new problems and generous doses of conflict. Finally, take advantage of this surge of self-confidence to take truly intense risks and change certain paths.
---
You may also like:
---