Angels' Predictions for the month of November for each sign
---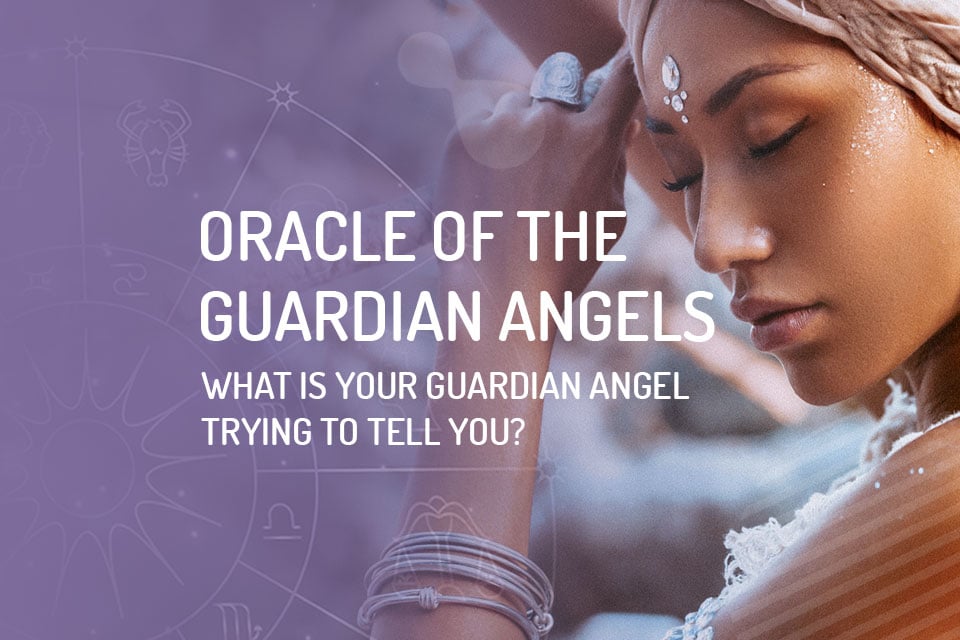 In this penultimate month of the year 2021, the ruling archangels bring with them celestial messages full of positivity, opportunities, and transforming moments for each of the twelve signs of the zodiac. This is because, as another annual cycle comes to an end, powerful energies are needed and begin to be perceived together with the calmness and reflection that take over your natives. In this way, the coming days tend to influence all those who seek understanding, healing, balance, and peace of mind in the most diverse fields of their lives, already mentalizing the best for the year that awaits them soon. With this, self-confidence, resilience, willpower, and prosperity are predicted already for the coming week, and will be perceptible throughout the entire period, whether in the professional, love, educational, family, or spiritual realms.
Furthermore, the direct action of the angels in this process will depend on a huge detachment, as well as a lot of focus, lightness, and generosity in daily demonstrations of deconstruction for a true journey of self-knowledge. Furthermore, there will be a huge tendency to be more fair, proactive, practical, creative, and engaged when it comes to projects, missions, and interpersonal bonds. Finally, you will have many experiences marked by perseverance, courage and skill, precisely because heaven above is working tirelessly for your inner development during this earthly passage.
Discover now the forecasts according to the angels for the month of November and listen to the advice of the angel that rules your sign!
Receive all our tips by email!
Love Astrology? Subscribe Now and Receive Exclusive Content!
Predictions of the Angels for the month of November for every sign

During the hectic month of November, Aries will feel even more focused and connected to their desires, needs, and expectations, so they will manage to get rid of any weight that was stagnating or binding them to an unfounded past. In this way, the final phase of 2021 will be ideal for those who wish to review directions and attitudes, whether in relation to love, family, career, or even spirituality. Also, understand once and for all that less is always more, so that you don't fool yourself trying to embrace the whole world by yourself. Finally, you must, above all, learn to be selective, assertive, and courageous, knowing how to withdraw when this is the best strategy. Remember that your big goal is to be proud of yourself and to achieve the stability you so desperately need.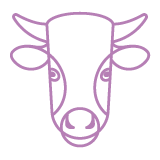 Taurus, this penultimate month of the annual cycle will be marked by an intense turmoil that will transform your inner side, which tends to awaken an enormous will to win and to go ever further, regardless of the scope or the moment. So take advantage of the inspiration and start to finally follow your dreams, as perseverance, opportunities, support, and a sense of leadership are not lacking. Also, be increasingly committed to forgiving, helping, learning, and getting to know yourself better, as the connection with yourself and others becomes more and more necessary. Finally, unpleasant events will leave you quite shaken emotionally and psychologically, but they will also awaken an intense mood if you dream of going radical for good and making a difference through what you believe in.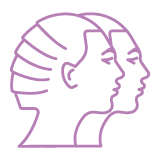 This will be the best month of the year for Gemini women who want to work hard and prove how far they are capable of going when they feel challenged and motivated to achieve something greater. So get ready for a period of excitement, effort, and intensity, but also a lot of fatigue, as mind and body will be pushed to the extreme at many times. However, be assured that you will be greatly rewarded, just as you deserve, for the end of this cycle will represent your true culmination in many ways. Moreover, take advantage of all the learning you receive during this period and know how to observe who is really by your side, in the best and also in the worst moments. Finally, act in the most correct way possible, because bad choices can end up undoing your good image, personally and professionally.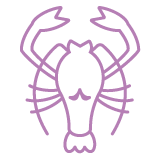 Cancerian, November will be a month when you will be fully dedicated to affection, business, and also to your own spiritual growth, precisely because this time of the year tends to reverse what you have gone through so far, ending that ungenerous atmosphere that has demanded such a disproportionate effort in every area of your life. To do this, be attentive to the news that will appear in a few days, and be immensely grateful for the valuable advice and numerous blessings that you will receive, as well as surprises related to weddings, births, studies, trips, and projects abroad. In this way, don't forget other aspects that are also important but that needed to be put aside some time ago, because without observing these traits you will not be able to expand your ambitions or your horizons. Also, you should know how to better select your companions, as this will be a strong determinant from now on.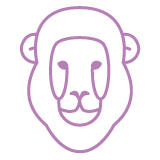 Leo: MIGUEL
This will be an ideal phase for Leonines to start looking at life with new eyes, regardless of the scope or conditions. In this way slips and stumbles will prove to be valuable learning experiences, while victories and positive surprises will come as a reward for all your efforts and merits. However, be aware of your surroundings and keep your composure, because there will be many moments of tension, lack of control, disappointment, and even important losses along this winding path, so keeping faith will be essential for you to get back on your feet in the best possible way. Finally, keep in mind: it is always possible to find beauty in the midst of chaos, it just depends on who is looking.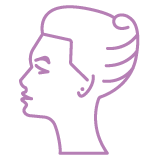 Virgo girl, the order for this month will be very simple: the more the positive energies that rule your heart are kept and multiplied for the collective good, with generosity and detachment, the lighter and more harmonious your life will be, regardless of the scope. Precisely because they will return in double to your days, both in the form of prosperity and multiple blessings. In this way, try to mentalize the good side of life through gratitude about everything that surrounds you, because you are shielded against evil that tries to destabilize you from now on. Also, be supportive to those who are lost and hopeless, because you are blessed and can be an instrument of peace wherever you go. Remember: be to others what you would like to find along the way in the worst moments of life. Finally, don't fear criticism and be aware when envy tries to get close to you.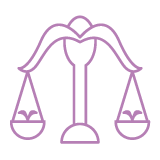 This will be the ideal time to put into practice all the partnerships, desires, and experiences that have been forgotten for months, Librian, precisely because the final stretch of this cycle tends to demand from you the necessary willingness to live unexpected adventures and twists and turns. So, take advantage of this promising moment to fight for what you have always wanted and feed yourself the longings for a lighter, more independent, fearless, and happier life. To do so, focus on what you hope to accomplish soon, fill yourself with the most powerful energies, and seek support from loved ones who can and want to help you. Finally, get away from anything that does not add anything, as it will become an unnecessary burden in this new journey.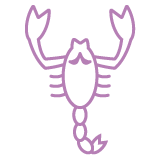 This turbulent period in the year 20201 will favor you enormously, Scorpio, but it will also demand a lot of your judgment and excessive dedication. So take the opportunity to take off with new projects, reconnect with lost ties, reach out to those who need it most, and expand your perceptions of yourself and your surroundings. Furthermore, you will gain a lot of visibility, as well as constant responsibilities and challenges, especially since you will prove to be an excellent problem-solver and a powerful conciliator when faced with different positions. Finally, since everything is going very well in your personal and spiritual life, take the opportunity to try to reach new heights also in the job market and in your studies.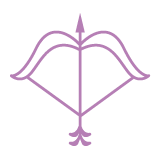 In this penultimate month of the year, the good vibrations of your guardian archangel will provide constant demonstrations of fraternity, wisdom, empathy, justice, and companionship, Sagittarius, which will make you very excited and anxious about the new paths that are about to blossom before your eyes. Also, take advantage of the most promising days to lead new projects, propose ideas, establish alliances, return opportunities, impact people, and revolutionize everything within your reach. For the rest, be sure to also grab the good opportunities you will have to develop intellectually, emotionally, and spiritually, something that tends to transform you from the inside out, and that should be passed on to those who really need light, truth, healing, and liberation.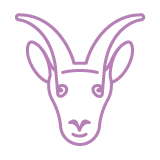 The mission of Capricornians during this penultimate month of 2021 will be to keep calm, set limits, work on self-control, and expand their own wisdom in all areas of their lives. To do this, you need to learn to value your surroundings, especially if they are goals, plans, and dreams that you have been involved in for a long time, because then you will be able to reflect on power, responsibility, balance, and fairness. Also, don't lose focus of what is most valuable from now on: self-love, the simplicity of days, and gratitude for everything and for all those who are by your side in good times and bad. Finally, don't let rudeness, trouble, or disaffection get to you, because deep down you are a kind, brave, competent, and generous person.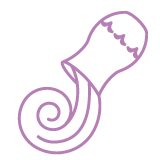 Aquarius, this will be a very promising time in your annual cycle when you will have to take the reins once and for all of the paths that have been abandoned and let go of the laziness, self-indulgence, and unfounded fear that haunt you so much. Realize how stagnant you are in certain areas, precisely because you haven't been able to act or get back on your feet after a few falls. In this way, think that it is necessary to radicalize once and for all, because time does not stand still and what has passed, whether good or bad, will never come back. So, take advantage of all the support, encouragement, and guidance coming from the people who love you the most, and never stop clinging to what brings you faith, wisdom, and hope from within. Finally, don't allow despair to take over, because the moment of your great turnaround is approaching.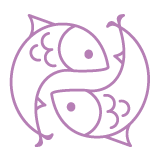 The goals for this month of November in the life of every Piscean should include prioritizing your professional career, as well as dedicating yourself to achieving the financial prosperity you so much desire. Keep in mind that the year is coming to an end, and if you want to enjoy a well-deserved rest with a truly clear conscience, you will have to speed up the pace and start fulfilling all the pending issues that were hindered, abandoned, or procrastinated amidst the chaos of this period. However, be prepared to face, very soon, a challenging and stressful routine, but mostly full of contacts, learning and achievements, because by expanding your horizons, you will realize how the world is much more vast, interesting and complex than you imagine.
---
You may also like:
---