Chinese New Year 2021. Metal Ox: discipline and overcoming
---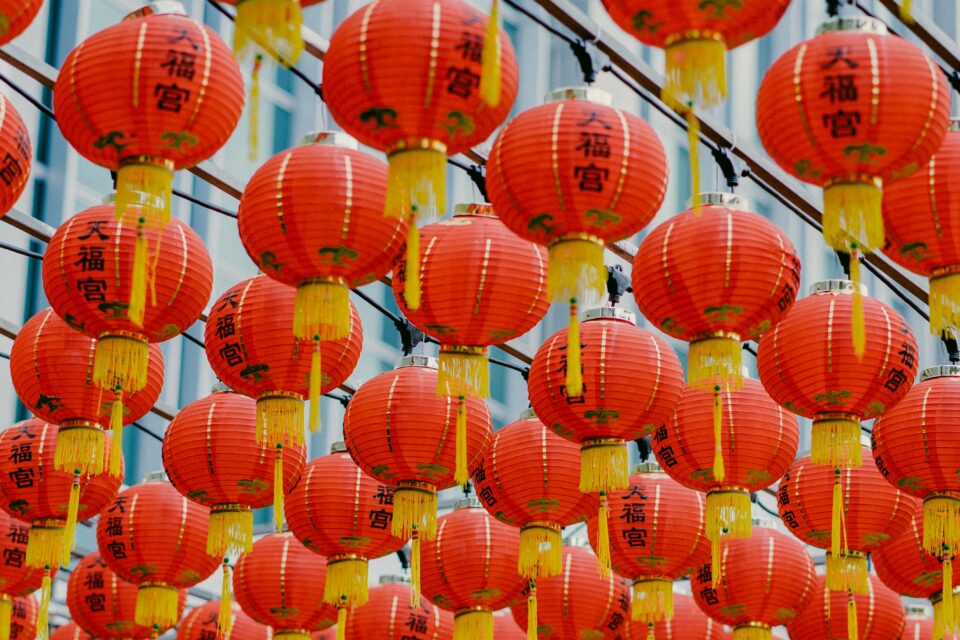 The Chinese new year 2021 begins on February 12th and will have the Metal Ox as an animal, which translates into a moment of construction and consolidating your achievements. But it also represents a year of hard work, so that you can reap the rewards of your dedication.
According to Chinese astrology, the animal of each year has an influence on our lives and the Metal Ox represents loyalty, discipline and overcoming. So to achieve your goals in 2021, you will need to get your hands dirty.
If you want to better understand the meaning of this animal in the Chinese New Year 2021 and the influence it can have on your life, read on.
Receive all our tips by email!
Love Astrology? Subscribe Now and Receive Exclusive Content!
ACHIEVEMENTS AND SOLIDITY FOR ALL SIGNS IN THE YEAR OF THE OX
---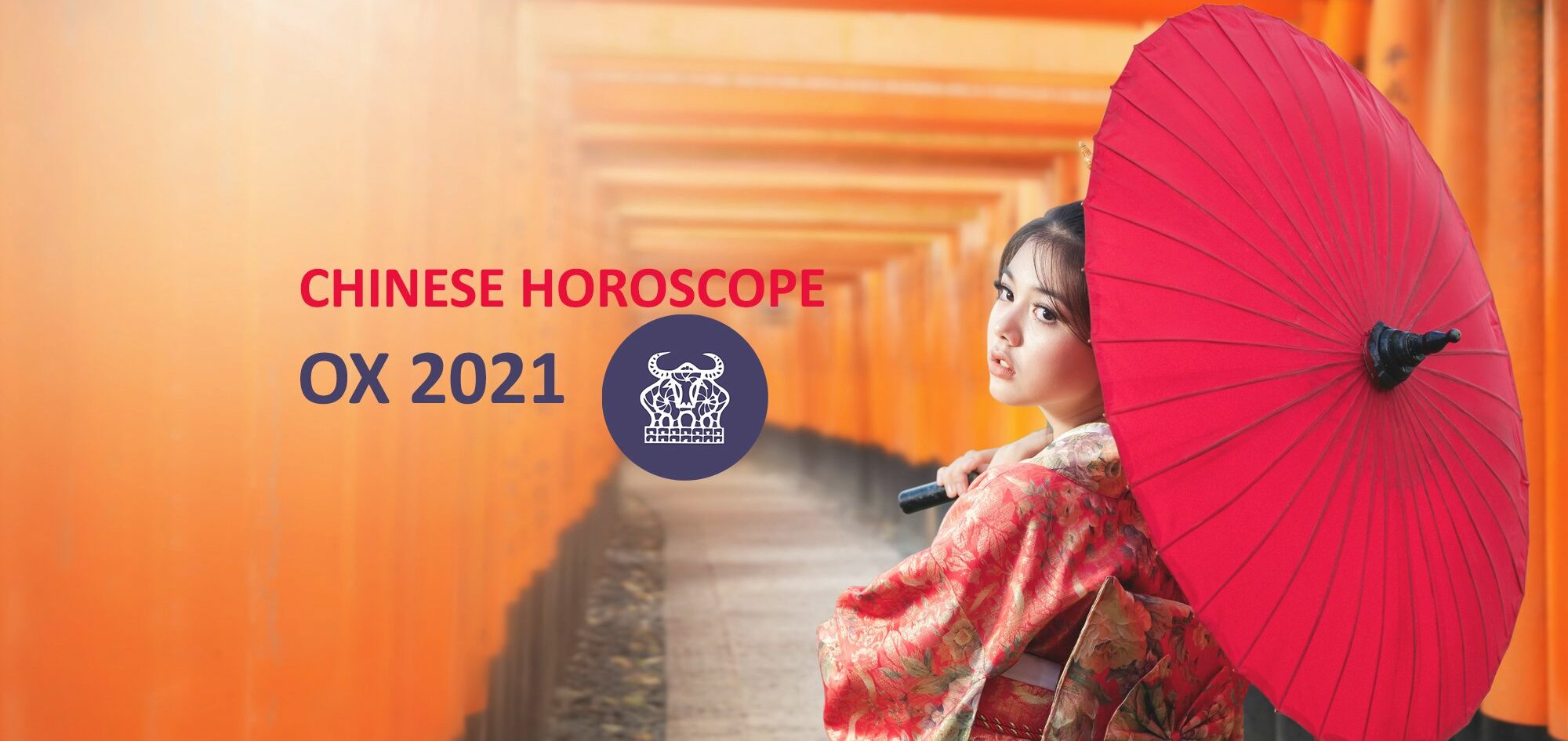 Determined, patient and prosperous, the year of the Metal Ox will bring achievements and results through dedication, discipline and hard work. This will also be a year of determined and determined energy to overcome life's challenges.
It is very likely that 2021 will start with some difficulties, but there will be no obstacle that you cannot overcome – and the secret is not to look for shortcuts. To be successful, the Metal Ox imposes its most conservative values, and asks you to seek solutions in more traditional ways.
In the Chinese Horoscope, the Ox is a very methodical and determined worker. So expect 2021 to be a year in which these characteristics will be rewarded; and the most fortunate signs will be those that try hardest.
The Yin energy, specific to the Ox sign in the Chinese zodiac, will be quite harsh. This will be a year in which we will fully feel the weight of our responsibilities, and it will be necessary to redouble our efforts to accomplish anything.
THE INFLUENCE OF THE METAL YIN ELEMENT IN THE YEAR OF THE OX
In the Chinese tradition, Metal is a symbol of harvest, and represents autumn. Therefore, when we have this element associated with the sign of the Ox, we highlight its durable, resistant and loyal aspect.
Many of those who have worked hard, dedicated themselves and even gone through difficult times, can wait for the long-awaited phase of renovation. The time has come to turn your back on the past, with no regrets, just new ambitions and strategies.
In order to learn how to properly handle Metal and extract its full potential, it is necessary to understand its simultaneous aspect of rigidity and flexibility.
After all, while Metal Yang (which we observed in 2020 in the year of the Rat) can be associated with the strength of a sword or scythe – which attacks, protects and reaps – Yin (female) energy is an adornment, a fine silverware , an indispensable tool. So don't be afraid of what the future holds. Believe in yourself and see this new year as an opportunity to beautify, nourish and thrive.
"Expect the best, prepare for the worst and accept whatever comes."
Chinese proverb
WHAT DOES THE CHINESE NEW YEAR 2021 MEAN?
We, who are used to Western astrology, may find it strange that an animal rules the year. But for the Chinese, this is a very important and respected tradition. They believe that the year does in fact have a lot of influence on their ruling animal's energy.
This tradition is believed to have started with Buddha, who invited the beings of nature to celebrate the Chinese New Year. But, only 12 animals went to the party. Then, as a tribute to the guests present, Buddha gave each of them a sign of the Chinese zodiac.
The animals of the Chinese zodiac are: ox, goat, rabbit, dog, horse, dragon, rooster, monkey, pig, rat, snake and tiger. Each of them governs a lunar year, which is different from the western solar year. This is why the Chinese New Year is not celebrated on the first day of January, as it is in most countries.
In 2021, the animal of the Chinese New Year is the Metal Ox, with Yin polarity. The Chinese believe that signs have a connection with the soul of human beings and that the ruling animal can influence the spiritual experience from its characteristics. The combination of the element and its polarity can have important meanings for everyone's life. See below, a little more about the characteristics of the Metal Ox in Yin.
THE SYMBOLISMS AND MEANINGS OF THE OX
Here are some characteristics that can be highlighted in the Ox:
Loyalty
Justice
Frankness
Intuition
Patience
METAL SYMBOLISMS AND MEANINGS
The following are some characteristics related to the Metal element:
Success
Determination
Ambition
Stubbornness
Self-sufficiency
Impulsivity
THE SYMBOLISMS AND MEANINGS OF YIN POLARITY
Some characteristics of the Yin polarity:
Persistence
Leadership
Comfort
Beauty
Feminine energy
The combination of the three components can impact your life in several aspects, according to Chinese tradition.
Chinese Horoscope
What's your Chinese Zodiac sign?
THE INFLUENCES OF THE METAL OX IN THE CHINESE NEW YEAR 2021
---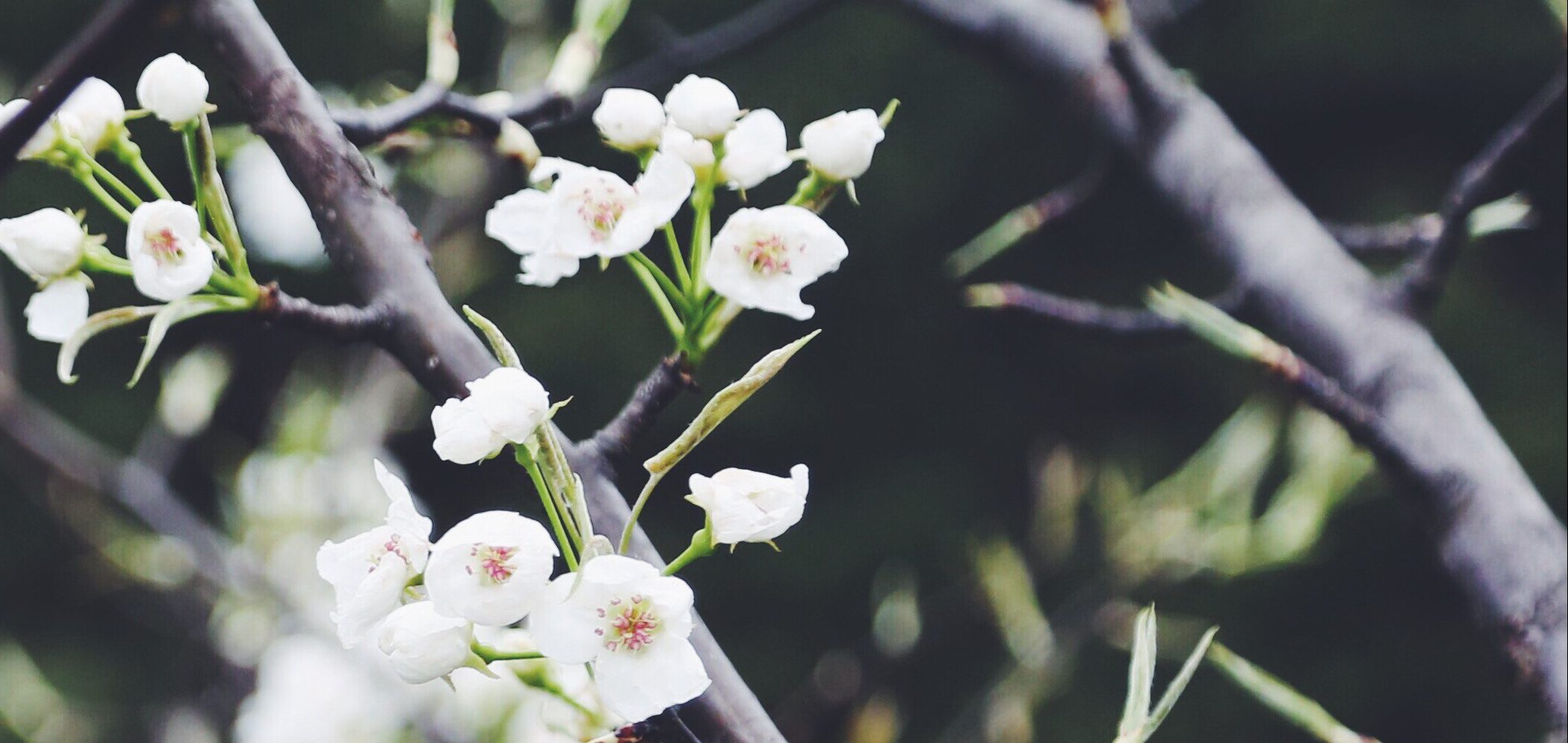 The Metal Ox is linked to determination, patience and prosperity. However, success only happens with a lot of dedication. It also brings the need to have a more determined and obstinate stance to overcome the challenges imposed by life. So the new Chinese year 2021 may start with a lot of difficulties, but none of them will be insurmountable.
To solve your obstacles, don't look for shorter and easier paths. The Metal Ox symbolizes conservative values ​​and for you to reap the fruits of your effort, you need to seek traditional solutions.
THE INFLUENCE OF THE METAL OX IN YOUR LIFE IN 2021
We already know that 2021 will not be easy, but full of achievements. In addition to dedicating yourself to the maximum to achieve your goals, it is important to stay healthy emotionally, so as not to get carried away by difficulties.
In addition to inspiring hard work, Boi de Metal is also conducive to family moments and programs at home. You will feel more like spending time with your family.
Pay attention to the way you communicate, so that you do not generate unnecessary conflicts. In 2021, you are likely to have friction with people who think differently. So, have patience and common sense to not have a wear and tear.
HOW CAN THE METAL OX INFLUENCE YOUR CAREER IN 2021?
Be careful before jumping headlong into a new project, as the Chinese New Year Metal Ox 2021 suggests care and planning. Therefore, do not act recklessly. Remembering the obstacles that may occur this year, always keep your life purpose in mind.
For Chinese astrology, 2021 will be a year that asks for patience and no matter how long it takes, you have to wait to be sure that you have completed all your tasks and reached the final stage.
HOW CAN THE METAL OX INFLUENCE YOUR LOVE LIFE IN 2021?
With the strongest family energy in Chinese New Year 2021, you may feel a greater need to build long-lasting and stable relationships. In addition, you will be prone to promote well-being at home.
If your dream is to get married, 2021 will be a good year to celebrate. However, remember that the relationship needs to be based on respect, honesty, courage and good will for it to work.
THE KEY TO BALANCE AND PROSPERITY
As we already said, the Metal Ox has the energy of three elements (Earth, Water and Metal). However, according to Chinese tradition, for all energies to be in harmony, it is necessary to balance all 5 elements.
In 2021, consider adopting the colors green (wood) and red (fire) in your clothes, accessories and home decor. A tip to increase your luck is to buy a green wallet, with just some detail in red (it is believed that the excess of Fire would make the money "burn" through your fingers).
Enjoy the Chinese New Year 2021 with the Metal Ox to give your best and achieve everything you want!
---
You may also like:
---