Gemini Horoscope for July 2021
---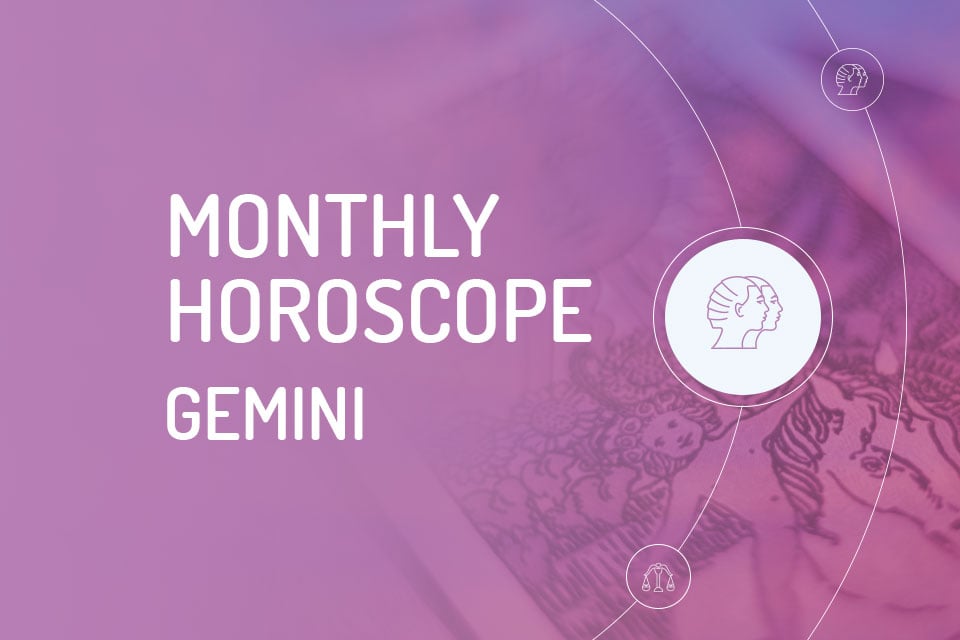 Here is your Gemini Horoscope for July 2021. Every month, you will find at WeMystic the astrological forecasts for your zodiac sign.
Gemini Horoscope for July: what to expect
---

Gemini Horoscope for July: Love
To singles, the energy of the moment reveals fantasies, dreams and illusions. If you channel it into art, music, and leisure, there won't be any problems. If you become enchanted with someone, you will suffer losses. Act with prudence, avoid temptations in the first week of the month. There will be many offers for adventure and casual encounters. After the 13th, you will feel more enthusiasm, and an involvement with love can arise from a friendship.
For those who are engaged, avoid making decisions or judgments. The inner emotional state is blocking satisfaction in the relationship. Soon it will pass, and energies will be better. Emotional state today is subjective. When we think that something no longer pleases us, however, the situation still suggests opportunities. It can be the effect of envy. It is important to consider the facts. Obstacles can be only in your thoughts.
---

Gemini Horoscope for July: Money
It is possible that mistakes or misunderstandings occur, either in good or bad faith. The astral brings a warning to wait for the excitement to pass so that decisions can be made. In a few weeks you will have more data and insight into the facts.
The risk now is of loss of motivation, due to some postponement, or finalization. However, there are no concrete obstacles. Invest in more flexible points of view. Venus and Mars in Leo will accelerate business, and communication, however it will be positive for one-off actions and temporary business, such as sales, for example. There will be no stability. You can also have some one-time gains and positive results on what you have invested in the past.
---

Gemini Horoscope for July: Health
The moment brings the need for pondering, transmutation, and the need for rest, peace, and calm after a difficult period. At least at the beginning of the month, take care of yourself and avoid exposing yourself. The astral is highlighting the vulnerability to contamination from negligence, carelessness, and distraction.
Spiritual care in neutralizing or removing negative energy will be beneficial. To the state of blocked perception with mistaken beliefs, Theta Healing techniques are very good. Or at the very least, change your environment. Relax your mind, everything will improve.
---
---