Gemini Horoscope for May 2020
---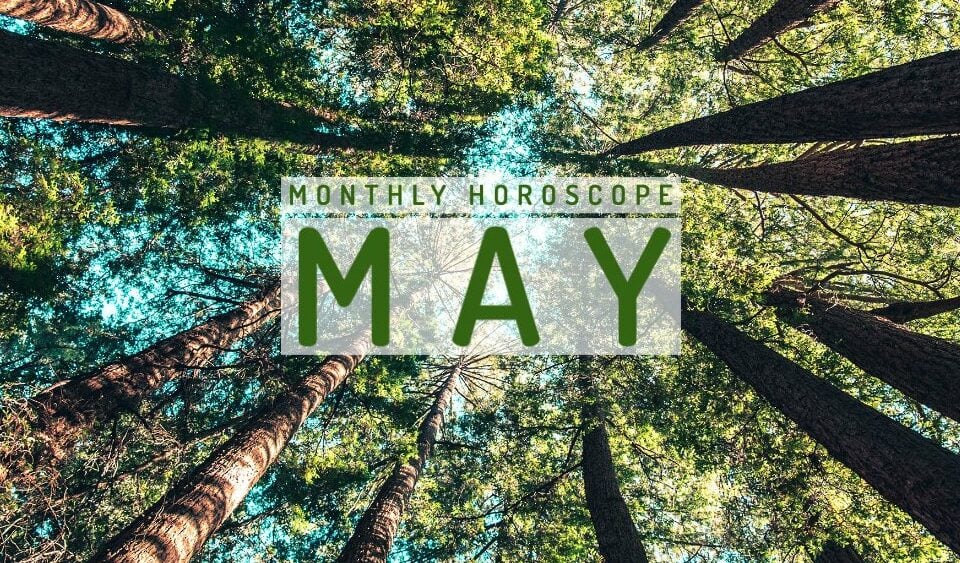 Here is your Gemini Horoscope for May 2020. Every month, you will find at WeMystic the astrological forecasts for your zodiac sign.
Gemini Horoscope for May: what to expect
---
Gemini Horoscope for May: Love

---

The entrance of the asteroid Psyche in the XII House of Gemini, on 05/09, tells us of a period of extreme sensitivity, and nostalgia for a love of the past.

As Eros, an asteroid of lust, will enter this same location (House XII of Gemini), on 05/27, the subject may be tempted to reconnect with that old flame.

However, it is necessary to remember that you are a different person, as are the circumstances (time to demonstrate the work of consciousness).

The beginning of Juno's direct career in your House V (05/26) will be the perfect ally to understand the type of relationship you are looking for and deserve, so as not to repeat old lessons.

On the other hand, the beginning of Jupiter's retrogradation in the twins' House VIII (05/14), aims to impose healthy limits on relationships of trust, especially those involving love or shared heritage.

Keep in mind that Pluto is also in apparent backwardness in the House VIII of Gemini, so what may seem like a painful or exhausting process is part of your personal growth/transformation.

Conversations with old friends will constitute a valuable therapeutic element (Chiron in House XI of Gemini); However, don't forget that not everyone will agree with you (Lilith in House XI).

Gemini Horoscope for May: Money

---

The start of Jupiter's retrogradation in the House VIII of Gemini (05/14), warns about the importance of keeping payments on old debts, insurance (personal, family and business), and loans up to date.

As Pluto is also fulfilling an apparent setback in your House VIII, it is convenient that you do not abuse family income, or dividends of shared assets.

These settings may indicate that you should be honest with yourself, and consider your long-term goals, before making a superfluous investment; or accept that some responsibilities should be assumed by others.

Fortunately, Mercury's passage through the sign of the twins (from 11 to 05/28), and the arrival of the Sun at the same location (Gemini sign), indicates that you will have mental clarity to structure your ideas.

The Sun in Gemini is a bridge to connect with your essence, when making plans; while Mercury in twins, favors creative work, business trips, and the encounter with professional contacts.

In addition to this astrological alignment, the beginning of the direct trajectory of the Juno asteroid in the V House of Gemini, alludes to the commitment to a personal project, which will require a great display of originality and dedication.

In the workplace, the Full Moon in Scorpio on May 7, will touch the VI House of Gemini, translating into the opportunity to put an end to a pending task, which required a good part of your energy.

The lunar event can also become a turning point to organize your activities (professional and domestic), with a more mature and realistic perspective.

On the other hand, the entry of Mars into the X House of Gemini (05/13) talks about preparing for an eventual professional change (positive), but without sharing expectations about it with third parties.

This astrological position also refers to a harmonious relationship with hierarchical superiors or authority figures; however, you must be cautious in times of tension.

Finally, the beginning of Saturn's retrogradation in the IX House of Gemini (05/10), may mean the delay in long-term plans, linked to foreign travel, academic formalities, or publications.

Rather than frustration with setbacks, take advantage of the time available to locate missing documents, review files, and update your projections, based on reality.

Saturn retrograde in the IX House of Gemini is a warning about the dangers of intolerance, prejudice, and not taking responsibility for our actions, and their consequences.

For the students of the sign, Saturn retrograde in House IX, allows us to glimpse a difficult relationship with a tutor or teacher, who in the long term can transform the academic experience, bringing you closer to your path.

Gemini Horoscope for May: Health

---

The Full Moon in Scorpio on May 7, will touch the VI House of Gemini, which constitutes a favorable astrological aspect to distance oneself from harmful habits, or start a purifying diet (with medical accompaniment).

The retrogradation of Venus in Gemini, on 05/13, may mean that many insecurities will come to light, especially for those facing self-esteem issues, or with their personal appearance.

It is important to keep in mind that this transit is not about self-punishing yourself, but rather identifying the beliefs that feed a negative image of yourself, to dismantle them, gaining awareness and self-love.

With Venus retrograde in Gemini it is possible that ailments associated with the reproductive organs may arise, or sexually transmitted diseases, so it is recommended not to postpone consultations with the medical specialist.

An astrological aspect of relevance at this time of year is the entry of the Sun in the sign of the twins, on May 20, which will positively affect the physical and emotional state of the natives of the sign.

The Sun in Gemini presents the opportunity to reconnect with your essence and explore your true desires, a theme that will return to the fore in June 2020, when it occurs at Venus Star Point in twins (06/03).

In terms of physical health, the Sun in Gemini is an excellent ally for those who are in the process of recovery or rehabilitation, after an intervention, accident or illness.
---