Gemini Horoscope for September 2021
---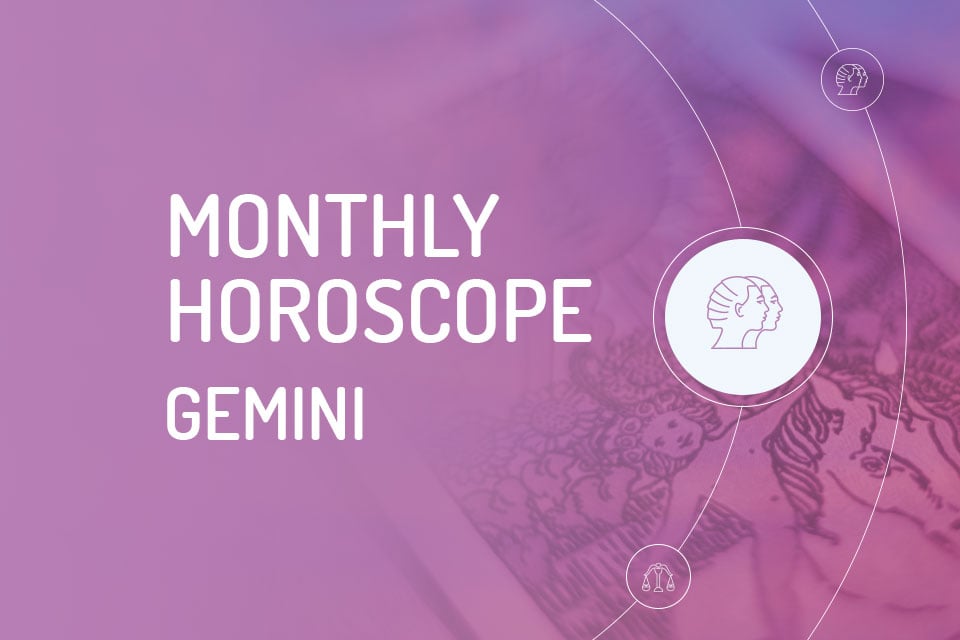 ---
Here is your Gemini Horoscope for September 2021. Every month, you will find at WeMystic the astrological forecasts for your zodiac sign.
Gemini Horoscope: what to expect
---

Gemini Horoscope: Love
Accept new experiences, even if they are not so traditional. Perhaps an eccentric invitation, or some not so common experience can bring more excitement. But emotional extremes will be easier to reach, and that can be dangerous. So it is important to never forget what you can do for your self-love.
Originality and intuition are on the rise, making you see and be surprised every day. Positivity is on your side.
Coexistence with family is peaceful. Your personal development will make you fit for new challenges. Good news is on the way.
The second week is favorable to exchange ideas with friends, to relax and unwind.
The feeling with your partner heats up. Mercury, Jupiter, and Venus unite, and complicity becomes the bond.
But right after this transit, a whirlwind of emotions can be out of your skin. Avoid stress.

Gemini Horoscope: Money
The period of the first week is ideal for setting yourself up for new challenges at work. You can exercise your leadership in a broad way, stimulating your colleagues to take initiatives. Intuition and creativity will be at its peak during this phase. Take advantage of it! Even with some setbacks, don't complain about what you are opposed to.
Favorable energy from Venus and Jupiter for unexpected gains and investments.
Possibility that your professional life will maintain more stability, allowing you to take on more responsibility. With caution, you will achieve your goals.
In the second week, activities in social networks will be more in high demand. Publicize your work.
Don't be discouraged if the changes you would like don't happen. Inner change will make more sense now. Pluto and Sun in positive aspect.
New knowledge can leverage your business. The time is right for studies and projects.
New investments with consultation with experts can bring returns.
The support you can receive within your work can bring great stimuli to your career, obviously and along with the results.

Gemini Horoscope: Health
Decisions should be looked at very carefully. Beware of distractions as Mercury will be in tense aspect.
In the second week frustrations may arise from some achievements, but this will be if you have placed too many expectations. Beware of what you perceive to be setbacks. The moment will be intense and promises transformations.
The last week of the month, marked by the spring equinox and Mercury in trine with Jupiter in Aquarius, brings a lot of optimism and you will be at a thousand per hour, being motivated to go even further. Mars with Saturn show how productivity can shape your plans.
Take care of your health, practicing physical activities and drinking liquids with a balanced diet, avoiding possible immunological ups and downs – thanks to the Sun in opposition to Neptune.
Technological matters will interest you. Take advantage of the momentum and study new possibilities. Uranus in positive aspect promotes intellectuality and originality. Value your ideas. They will be put to good use now.
At the beginning of spring, avoid doing new business, Moon and Mercury in tense aspect.
Deconcentration will get in the way, so take the opportunity to relax and go for a more relaxing walk. Your psychic sensitivity will make you identify in your neighbor how you can help, with the positioning of Venus and Neptune.
---