Leo Horoscope for April 2019
---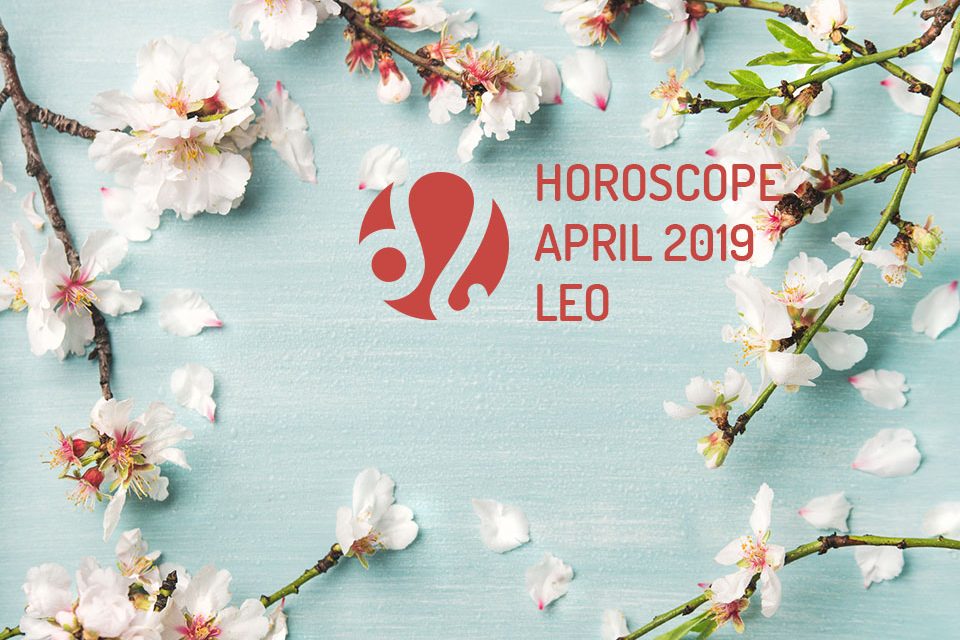 Here is your Leo Horoscope for April 2019. Every month, you will find at WeMystic the astrological forecasts for your zodiac sign.
Leo Horoscope for April: what to expect
---
Love and Relationships
Leo's couples will enjoy a harmonious climate, during April 2019, motivated by the presence of Neptune in House VIII and Psyche in House VII of the sign. There is a willingness to show the true face to the partner, and work the levels of trust within the relationship.
For singles, the situation will perhaps be less comfortable. While the presence of Eros in Leo confers greater sexual appeal to the natives of the sign, the retrogradation of Ceres and Jupiter in House V (from 09 and 10 April), generates tensions with the romantic interest in turn.
It should be noted that this planetary position (Jupiter and retrograde Ceres in House V of Leo) could also have a negative impact on the interaction with children or subordinates in the professional field.
To overcome this obstacle, learn to listen to the ideas of the other with respect, and advice from your own experience, without this implying imposing certain criteria by force.
Every relationship has a potential for growth (don't waste it). Children have the right to live their own experiences. Your support consists of offering guidance and protection, not recreating your past glories in their present or establishing a competition.
On April 19, there will be a significant astrological event: the Double Full Moon in Libra, which is characterized by making conscious what was hidden. This phenomenon will affect House III of Leo.
Money and Career
Overall, finances will remain stable for Leo's sons and daughters in April 2019. The first fortnight of the month, the passage of Mercury and Venus over House VIII of the sign, where Neptune is also found, alludes to a diversity of investment opportunities with family, partner or partner.
It is prudent that you do not rush to analyze the proposals, and before making a decision take into account the practical basis of the matter, and your personal interests, not just the economic part.
In terms of work, during the month of April there will be the retrogradation of Pluto and Saturn (from 24 and 29/04, respectively) which will affect House VI of Leo (health, work, and lifestyle).
An agenda is imposed in which the subject will have to evaluate his professional interests, instead of feeling frustrated or pigeonholed by the work he is currently carrying out.
You may have convinced yourself that you need to be where you are, to fulfill family commitments or a kind of loyalty to the group or work entity.
Remember that the South Node is also in Leo's House VI, an astrological position that points out the patterns that must be overcome, on the road to evolution.
In this sense, the available alignments invite Leo natives to analyze their true motives and aspirations, not to remain only in what others consider correct, but to orient theirselves to their own personal and professional growth.
Keep in mind that the Sun will enter Leo's House X on April 20, so the desire to expand professionally will be a constant. In this sense, the leadership of collective projects (Mars in House XI) can be favorable, but do not allow internal competition to ruin the climate of collaboration.
Rely on your peers and colleagues to overcome the creative blockages you may experience as part of Jupiter's retrogradation in Leo's House V from 10/04.
On the other hand, Vesta, Mercury and Venus will be walking on Leo's House IX (on April 3, 17 and 20, respectively), which translates into plans for international moving or expansion, and academic opportunities.
As the New Moon in Aries on April 5, will affect this same sector of the astral map (House IX of Leo), reference is made to new options, and not old projects that are reviewed.
These alignments on Leo's House IX are especially positive for students of the sign, who will enjoy recognition in their academic field, and will consider the possibility of delving deeper into the chosen career, or choosing alternative paths (parallel or complementary study).
Health
April 2019, imposes attention to the physical state of the natives of Leo. Pluto and Saturn will begin their annual retrogradation period, on 24 and 29/04, directly in House VI of the lion, sector of the astral map that governs work, health and life habits.
The apparent retreat of Pluto and Saturn will bring the manifestation of diseases that were thought to be overcome, as well as injuries and hidden ailments, so we speak of a good season for routine medical evaluations, or surprise.
It is worth noting that in Leo's House VI there is also the South Node, a planetary position that refers to identifying that which hurts (your body and spirit), and devising strategies to overcome it.
The fact that the Sun, Leo's star regent, enters Taurus on April 20, gives the subject strength and determination to comply with the planned treatments, and bet on their welfare.
Another astrological aspect to consider, is the entrance of the asteroid Juno to Leo's House XII, where the North Node is also maintained. This transit is an invitation to commit oneself to the present, and to abandon old beliefs.
If you want to implement real changes, you will find the right time to begin the process; however, you must first confront the past and the limiting ideas you hold about yourself.
Discover more about Leo's character and personality traits >>
---
You may also like:
---