Leo Horoscope for July 2018
---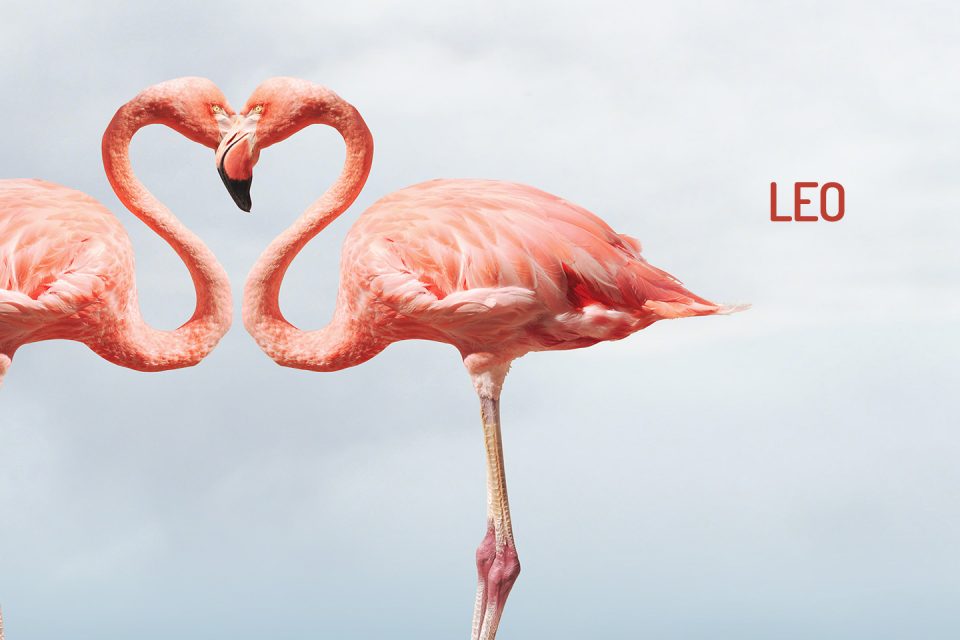 Here is your Leo Horoscope for July 2018. Every month, you will find at WeMystic the astrological forecasts for your zodiac sign.
Leo Horoscope for July: what to expect
---
Love and Relationships
The partial eclipse of the Sun in Cancer, which will take place on July 12th, will impact the XII House of Leo, which represents the beginning of a period of introspection. This will be aimed at reviewing past events with the purpose of redefining yourself under new rules.
The lunar event is aligned with the presence of Vesta in retrograde in the V House of Leo(difficulty concentrating, disdainful attitude towards what was considered important) in addition to the South Node of Karma (what we must overcome) and Mars in retrograde (postponed actions) in the VII House.
It should be noted that there will be a total eclipse of the Full Moon in the VII House of Leo, on July 27th under the influence of Aquarius, which will put an end to situations related to relationships.
This does not mean that a break-up is imminent (although that may be the case). What it does mean is that there will be a type of behavior or pattern that will threaten the continuity of the relationship or your personal integrity.
Recall that Neptune is also in retrograde in the VIII House of Leo, which translates into a partner who idealizes situations (exaggerated optimism) or seeks to evade reality consciously or unconsciously (may involve abuse of drugs or substances).
Money and Career
Finances will have a positive outlook for the sons and daughters of Leo during the month of July. Venus will enter the II House of the sign n 07/09, bringing with it a positive income balance.
The presence of the planet of desire in the II House of Leo indicates good investment opportunities in values. It is an excellent time for those people who are dedicated to designing clothing or working at agriculture and food companies in addition to the purchase sale of real estate, land, artwork and antiques.
Specifically, there will be interesting things to find related to movable and immovable property. The transactions for purchases main houses also have a positive outlook, as long as they proceed before July 26th (when Mercury will start to retrograde in Leo).
In spite of the financial bonanza, it is a good idea for you to pay attention to any expenses and investments made by your spouse or relatives you have some sort of an economic relationship with (inheritances, contracts, businesses).
Neptune will continue in retrograde in the VIII House of Leo, which implies that other people's judgements in financial matters will not be as clear as it seems (Neptune in retrograde implies a mental fog or an excessive idealization of circumstances).
The natives of Leo who participate directly in a commercial partnership will be driven to make a decision on the fate of it, since the eclipse of the FUll Moon on July 27th will directly affect the VII House of the sign, where Mars (postponed actions) and the South Node of Karma (what must be overcome) will also be in retrograde.
In the professional field, the pressure exerted by Pluto and Saturn in retrograde in the VI House of Leo will be felt. The individual will feel imprisoned by responsibilities, and have little support from their environment (coworkers, superiors).
This transit should be used to meditate on what you really want to achieve, and determine if you can get it from your current position or if you need to risk new paths.
The presence of Mercury and the North Node of Karma in your sign, which Palas and the Sun will eventually join (on July 11th and 22nd respectively), will help you to project your ideas outside of their usual circle and consider what you can find outside of your comfort zone.
Let's not forget that Uranus is in the X House of Leo, breaking with old patterns related to the concepts of success and professional vocation, and during the month of July, Juno and Eros will enter this same location (on the 1st and 19th of July). This promotes the need to commit to personal goals and share your talents in different scenarios.
For the students of Leo, the retrogradation of Chiron in the IX House of the sign (starting on 07/05) signals the confrontation with the value that you place on your ideas. For many followers of Leo, this transit of Chiron will involve discovering their truth, considering changing careers or getting involved in causes that deserve their attention.
Health
During the month of July, the natives of Leo should reserve enough time for rest and relaxation; since, although the entrance of the Sun in the sign of the lion (07/22) will give them greater vitality and physical strength, Pluto and Saturn will continue in a retrograde phase over the VI House.
The face that Pluto and Saturn are in retrograde in the VI House of Leo (area concerning health, work and life habits), is a warning about the urgency of taking responsibility for your overall well-being, not from an egoistic point of view, but as a health issue.
That is why this transit (Pluto and Saturn in retrograde in the VI House of Leo), can reactivate old ailments, which you thought had been overcome, especially those related to genitals, skin and bones.
In this opportunity, it is recommended to fully comply with the treatment imposed by any medical specialists you consult, and not abandon it prematurely, because you think that you feel better (the same applies to those who suffer from chronic diseases).
If you perform several therapies simultaneously, remember to keep all health professionals involved up-to-date, because there will be a tendency to suffer adverse reactions due to the combination of different chemicals or pills.
On July 10th, Jupiter will enter the direct phase in the IV House of Leo, so your home will once again be positioned as the oasis that you need in order to rest, recover strength and connect with your loved ones.
Taking walks outdoors, having family evenings, taking trips to the countryside, hosting movie nights at home, or just spending time reading are some of the activities with the best outlook during this period of the year and they will have a positive impact on your physical and emotional state. This is in contrast to participation in mass events (concerts, parties, clubs).
On the other hand, there will be a partial eclipse of the Sun on July 12th under the influence of Cancer, which will touch the XII House of Leo, the space of the astral chart associated with karma, spirituality and exile.
This solar event indicates moments of introspection, which are necessary in order to separate what is really important from what are demands of the ego or impositions from society. Likewise, the solar eclipse is a reencounter with one's own personal spirituality (which is not confined to a certain religion).
Note: The retrograde of Mercury in Leo will begin on July 26th, which implies a certain imbalance in the psychic plane. Do not look at this transit as something threatening. It is an opportunity to see where your thoughts are going, observe the internal saboteur and think before acting.
---
You may also like:
---